3 Simple Ways to Find the Questions Customers Need Answers To
When you run a successful website, it's important that you always stay one step ahead of your competition. This is especially true for your content marketing strategy.
If your company is like most, you want to make sure that your site is the end-all, be-all of your industry. In order to do this, you need to answer questions before your competition, so you can earn qualified traffic.
That's why it's so important that you find customer questions before they become FAQs.
The best way to do this is to use the right tools. We've compiled a list of some of the best you can use to discover any and all the questions your customers have about your industry. And once you find them, you can be the first professional resource to answer them, placing you far ahead of your competition.
If you'd like to speak to a specialist, you can reach us at 888-601-5359.
Time to Level Up Your Sales
Our long list of services helps you grow every aspect of your business with marketing strategies that are proven to increase bottom-line metrics like revenue and conversions.
In the past 5 years, we've managed more than 12.9 MILLION transactions across our client base.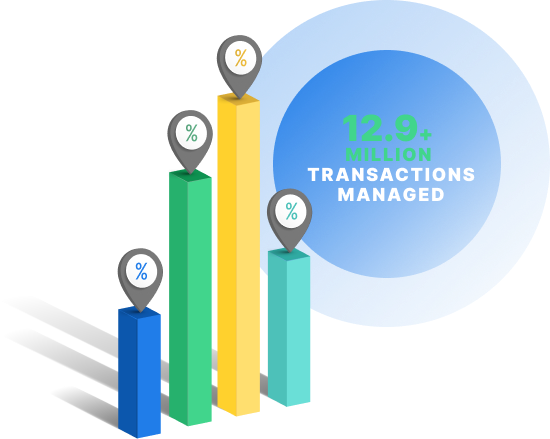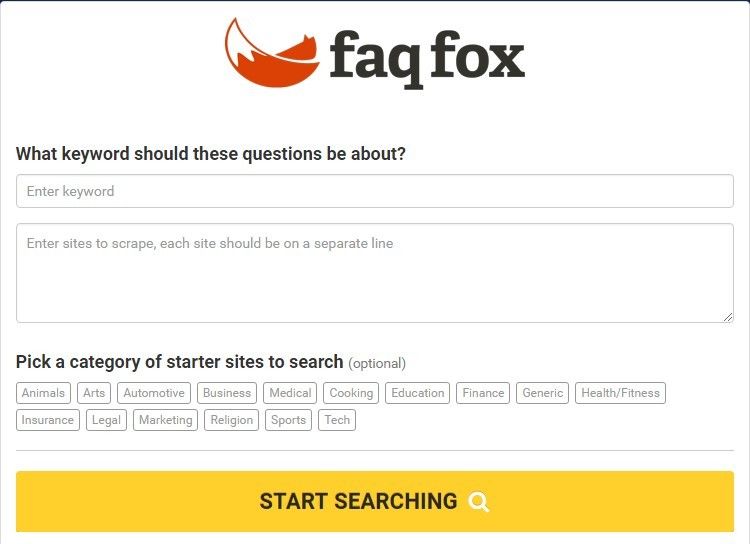 Faqfox is a proprietary tool from WebFX that searches sets of websites for certain keywords. It's similar to a search engine like Google, but it's specifically designed to show lots of questions related to your industry. The layout of Faqfox is simple.
First, you enter a keyword that's related to your subject.
Then, you enter websites that you want to search (or "scrape") for that keyword. You can also select from a pre-determined set of websites depending on your industry.
Afterward, you click "START SEARCHING" and wait for the results. It takes a couple of seconds for the results to populate. Once you have them, you can click on any result to open the linked page so you can read it in more detail.
If you want, you can also download the list of results and export it to a spreadsheet. That's especially useful if you're building a master spreadsheet of different questions you want to turn into content on your site. All of these results are great for blog posts, article pages, infographics, and other forms of content that can attract new customers to your site.
At WebFX, we recommend Faqfox to anyone who wants to generate ideas for new content. And not just because we own it — we honestly believe it's the best research tool for generating new ideas.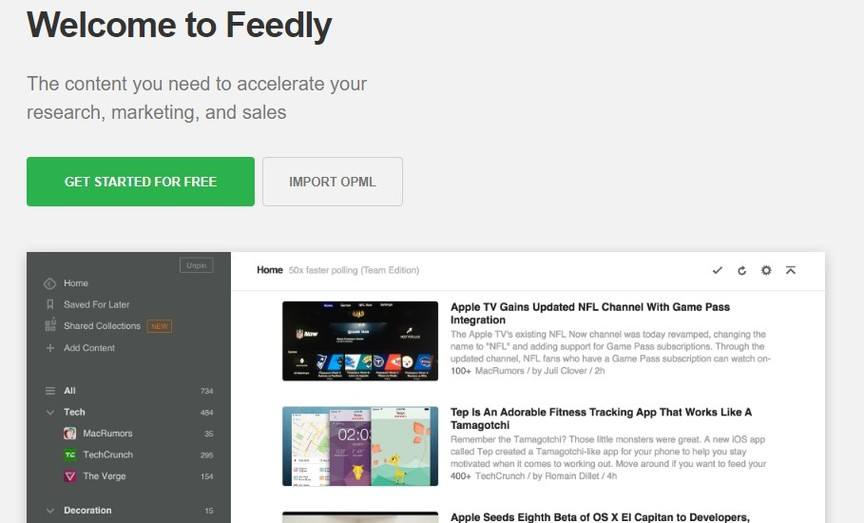 Feedly is an RSS reader that operates as an alternative to Google Reader. Feedly is slightly more involved than Faqfox, and it requires a brief setup period in order to use well.
First, create an account with Feedly. Next, subscribe to any blog topics that are relevant to your industry. For example, if you work in SEO, you could subscribe to "inbound marketing" or "Internet marketing."
Then, use your subscriptions to sift through the content that Feedly shows you. This allows you to browse through current industry topics without wasting your time going from site to site.
Feedly works better when you have a diverse range of sources in your subscriptions. That diversity lets you see how other sources are addressing certain ideas or topics. For example, if you see lots of sites talking about an update to Twitter's feed, but nobody's talking about how to use it from a business perspective, you can be the first source to talk about using Twitter's newest update for marketing! That lets you stay a step ahead of your competition. Then, they're playing catch-up to you while you enjoy the advantage of being first to the topic.
You're also answering a question before your customers even think about it. That establishes you as a forward-thinking source of reliable information, which contributes to your overall brand image and industry authority.
3. Social media (especially Reddit)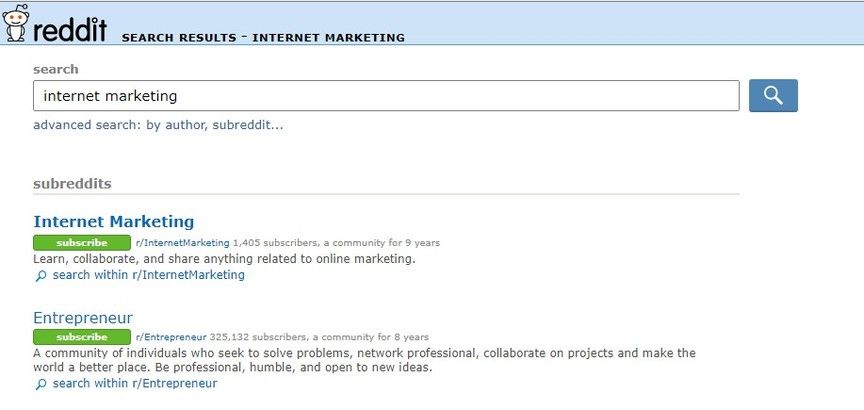 If you're looking for a more hands-on way to find customer questions, you can use your social media accounts and search for keywords.
Most social networks have a search bar, and you can use it to find statuses, tweets, pins, and other post types that are related to your keyword. That lets you see what people are talking about at the moment, similar to Faqfox. One of the best networks for this kind of searching is Reddit.
Reddit is an online community that calls itself "the front page of the Internet." It allows users to contribute links to content, ask questions, and comment on whatever they want.
Reddit is separated into subreddits, which are small, community-based forums focused on one specific topic. For example, r/SEO is a subreddit about search engine optimization. Its members discuss SEO, ask questions, and provide answers.
With social media — especially Reddit — you can keep an eye on the latest conversations about your industry online. If you act fast, you can write blog posts and article pages for your site about those topics as well, which are sure to attract and engage users with similar questions.
If you want to make sure you're always ahead of your competition in the content game, these three strategies are the best ways to do it.
Quora is an invaluable platform that allows you to search a keyword, much like the other tools we've covered, and find what questions users are asking pertaining to that keyword.
You should start by creating an account, which will allow you to ask questions to the Quora community, but also answer questions that you know the answer to. This gives you an opportunity to become a leader in your field.
You'll also be able to follow specific topics and people, which makes it an extremely user-friendly platform. Not to mention you can also upvote answers that you think are helpful or beneficial to other readers.
This site will allow you to anticipate the answers that your customers need before they ask them.
WebFX knows content marketing
At WebFX, we have a full team of content marketers who specialize in generating ideas for blog posts, articles, infographics, and more. With their experience behind you, you'll enjoy an outstanding ROI that'll help your company grow.
Contact us today to develop a content marketing strategy that works for your business!
Earn a 20% greater ROI with WebFX