As you know very well, apartment managers face unique challenges. Reaching and maintaining maximum occupancy is a primary concern. And while your other marketing efforts are probably effective, there are always ways to improve and continue extending your reach to potential renters.
If you're looking to explore lucrative new opportunities for promoting your business, apartment community outreach marketing is an excellent place to start. This practice involves reaching out to others and leveraging these new connections to market your apartment complex.
Let's explore these strategies a little more in depth, and show you how outreach can benefit you. If you want to learn more, keep reading, and give us a call at 888-601-5359.
What is outreach marketing?
Outreach marketing brings marketing back to its roots by focusing on human-to-human connections. It's the practice of seeking out individuals and organizations that share an interest in what you offer. In short, it's a way to seek leads by making useful connections from within the community.
Forming relationships with other businesses in the community is an effective way to attract more people to your apartments. And as a property manager, you know that this is a hugely important part of your job!

Hear What It's Like to Work With WebFX!

"We were referred to WebFX and have been wowed with their company culture, professionalism and attention to our business needs. It has been a great few months working with them and we look forward to continuing our relationship with them and enhancing our seo!"
Real Estate Agency
Why do you need outreach marketing?
Property managers who actively seek leads from within the surrounding community are at an advantage over the competition. When you think about it, society is, in fact, interconnected. Many of the people who reside in your apartments shop at the same local grocery stores, frequent the same retails stores, and attend the same schools.
If you struggle with too many vacancies, or could stand to improve your percentage of leased units, it could be time to turn to outreach. By connecting with these local businesses, you can increase the likelihood of a new tenant being found through a shared connection you have established.
Every other business you connect with is an opportunity for more rented properties. And every satisfied resident within your apartment community can further extend your reach within the larger community. The right outright strategy could mean your apartment community will be 100% leased!
How to start apartment community outreach marketing
The location of your apartments and its surrounding community should be the area in which you focus your outreach marketing efforts. But before you contact any specific organizations within your community, consider the following tips.
Know your target demographic
Are you targeting high-end clients or a college crowd? Outreach marketing is typically beneficial across many demographics because it focuses on connections among different groups of people.
This means that even if you're targeting young families, it could be beneficial to form a relationship with the senior center down the street. The seniors likely have children or grandchildren who are within your target demographic, and they may be more likely to refer their family members to your complex.
Consider your unique attributes
Maybe you're located within walking distance of a few large shopping centers. Or maybe you offer unique floor plans or allow pets. Whatever it is that makes you unique, be ready to use it to your advantage as you prepare for apartment community outreach marketing.
For example, if your building is within walking distance of a grocery store, you should be prepared to use this unique attribute as a selling point.
Get on top of the search engine results
Outreach marketing is most successful when you're also ranking well in the search engines. With so many people turning to the Internet to find information, it will serve you well to get on the top of search engine results.
Community outreach is about extending your reach to new territory, which might take some innovative ways of thinking. As you consider new ways of marketing to the surrounding community, think deeply about your target demographic, your competition in the area, and the possible connections you have yet to make.
Making it to the top of search engine results isn't easy, but it will be worth it when someone you've outreached does a search and finds your site at #1 for "apartment complex" in your city. This will make you seem more trustworthy, not to mention popular!
We foster and form long-term partnerships so that your business has long-term results.
Over 90% of WebFX clients continue partnering with us into year 2 of their campaign.
Hear from Our Happy Customers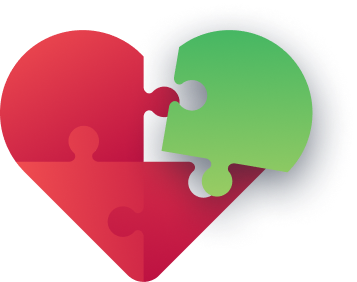 Ideas for community outreach
As more and more people turn to their smartphones and Google for information, apartment managers are wise to learn as much as they can about strengthening relationships—both in person and online.
There are endless ways to engage in outreach marketing, but here are a few good places to start.
Make connections in higher education
Educational institutions, especially if they don't offer on-campus housing, educate a large demographic in need of housing. Connect with these institutions to explain what you do and how you can help their students.
Look into attending events on campus. If the campus offers its own on-campus housing, you might not be welcome at such events, but it's worth a try!
In addition, attend off-campus events that students will attend, such as offsite job fairs, or check out local establishments that students frequent.
Remember that schools include more than traditional colleges and universities. The following places within your community could prove to be worthwhile connections for your apartment complex:
Beauty schools
Business institutes
Technical schools
Culinary schools
Career institutes
Trade schools
Auto tech schools
Consider military bases or hometown recruiting commands
If there's a military base nearby, get on the list for off-base housing. Military personnel often need off-base housing for varying amounts of time. Getting your apartment listed will connect you to the people in need of housing. And this connection will continue to serve you as long as the relationship is maintained and appropriately nurtured.
You can also reach out to hometown recruiting commands if there isn't a nearby military base. Connect with a senior officer or non-commissioned officer and find out who in the area might be in need of an apartment for a period of time.
Sponsor community activities
Consider sponsoring community leagues in exchange for some advertising. Offering to purchase t-shirts or uniforms is a great way to connect with community teams.
Other community events or activities that you could sponsor include the following:
School science fairs
Art exhibits
Realtor luncheons
Food drive
Blood drive
Scholarships
Additional outreach tips
As you introduce yourself to other businesses within your community, aim to make a positive impression. Hand out branded materials, such as coffee mugs and tablets of paper. Show other businesses in the area that you're friendly and want to make a connection.
Remember that every new connection you make within your community comes with the potential to increase the amount of apartments you rent. There are endless ways to engage in outreach marketing, but at the heart of it is building relationships.
As you position yourself for apartment community outreach marketing, remember that you have something valuable to offer the larger community. You aren't just offering apartments: you're offering homes for those who need them. And as a trustworthy landlord or property manager, you're also offering safety, comfort, and a great value.
Learn more about marketing your apartments
Want to learn more marketing strategies to promote your complex? Check out our seasonal apartment marketing ideas or this page on attracting more tenants with online marketing to find out how you can increase your popularity—both online and off—with smart marketing strategies.
Earn a 20% greater ROI with WebFX