On this page, we'll take a look at why oncologists need SEO, as well as five of the top benefits of SEO for oncologists.
Let's get started!
Independent research from Clutch has named WebFX the
top SEO company

in the United States.

Clutch has personally interviewed more than 250 WebFX clients to discuss their experience partnering with us.

Read More Clutch Reviews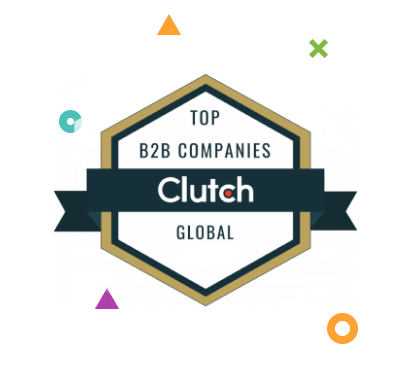 What is SEO?
SEO refers to a number of strategies designed to boost your site's rankings in search engine results for keywords and phrases related to your practice.
For example, SEO strategies include:
Incorporating keywords in strategic places on your site like your titles, headings, and meta descriptions
Streamlining your site's navigation
Adding custom content to your site
Improving your site speed
Earning links to your site from other reputable sites
All of these strategies, and more, can help your site appear higher in search results and help more people find your oncology practice online.

Hear What It's Like to Work With WebFX!

"WebFX has completely transformed my practice. With their support, I have expanded my practice significantly and grown exponentially. I could not have expanded to this degree, nor this quickly had it not been for the incredible efforts provided by WebFX and my team."
Healthcare
Why do oncologists need SEO?
SEO has a number of benefits for oncologists. Let's take a look at four of the top ways that SEO can help you reach your marketing goals.
1. Boosts rankings in search results
SEO helps your site appear higher in search results for keywords and phrases related to your practice. Considering that sites that rank in the top three spots receive more than 50% of clicks, this is extremely important.
When your site ranks higher in search results, more people will be able to find and contact your practice. Plus, your site will appear more credible when it appears above your competitors'.
2. Increases awareness of your practice
Increasing your site's rankings in search results can also boost awareness of your practice, since more people will be able to find your site.
Even if someone doesn't immediately schedule an appointment, they will be more likely to remember your practice when they are ready to make a call. They may even recommend your practice to friends and family members who need your services.
3. Increases website traffic
Since websites that rank in the top three search result spots receive more than half of clicks, your site will also see an increase in traffic when you improve your rankings in search results.
This means that more people will spend time on your site learning about your practice and the services you offer. And they will be more likely to call you to schedule an appointment.
4. More qualified site visitors
SEO targets people who are already searching for your services online. This means that the people who visit your site will be more likely to need your services and ultimately become patients.
With traditional marketing strategies, like advertising your practice on a billboard, magazine, or television commercial, you can't be sure that the people who view your ads need your services. So you might be wasting money trying to reach people who are not likely to become patients.
However, SEO lets you reach prospective patients by targeting people online who are already searching for your services. This means that you will attract more qualified visitors to your site, and you'll avoid wasting money on marketing efforts that don't earn you a return on your investment.
5 SEO tips for oncologists
Now that you understand why SEO is so important for oncologists, let's take a look at five SEO tips your practice can start using today.
1. Start by conducting keyword research
In order for your SEO campaign to be successful, you need to start by conducting keyword research.
Keyword research allows you to see the keywords and phrases people search online to find your practice. And you can incorporate those keywords in your site's title tags, headings, and content.
Tools like KeywordsFX and Keyword Tool are great because they provide results based on actual search data. In other words, they can help you uncover keywords and phrases people actually search online to find your practice.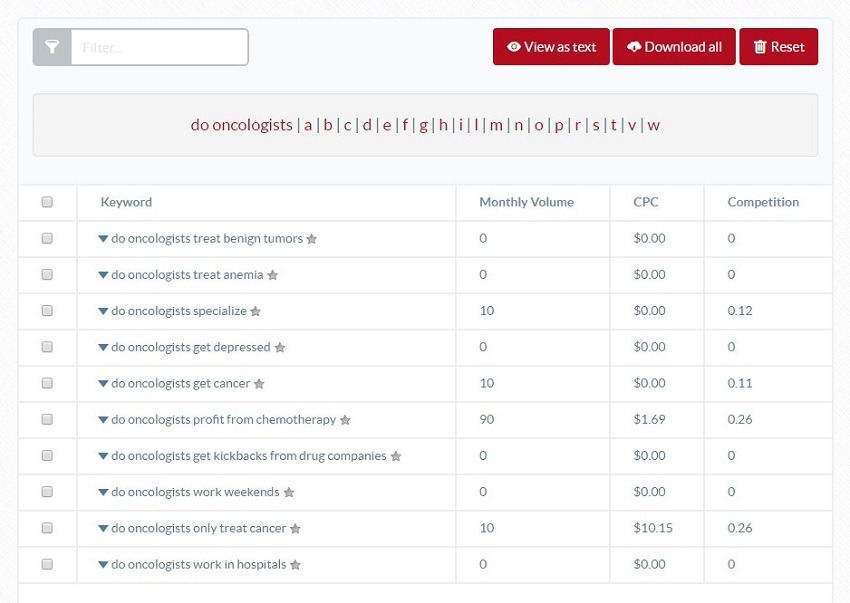 2. Create custom content
After you determine which keywords and phrases you want to target, you can create custom content on your site to address topics that interest potential patients.
Be sure to add sections on your site with information about your services and providers, as well as contact information and directions. If you don't already have a blog, you should consider creating one and keeping it updated with the latest developments in your field, frequently asked questions, and news about your practice.
You can also add visual content like photos and videos to give people an inside look at your practice. This will help them feel more comfortable and confident in their decision to contact you and schedule an appointment.
Search engines like Google love fresh, quality content, and including it on your site can help you rank higher in search results for keywords related to your practice.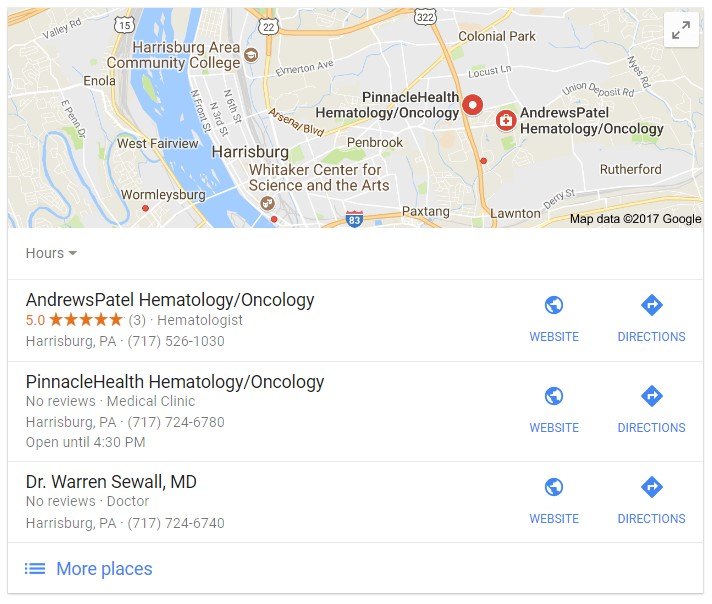 3. Optimize for local search
When people in your area search for oncologists, you want your practice to appear at the top of search results — and local SEO can help.
One of the easiest ways to incorporate local SEO is adding your location in your page titles and content on your site. You can also register your practice on Google Maps and claim your local listings on sites like Google Business Profile, Bing, and Yelp.
Optimizing your site for local search will help more people in your area find your practice and ultimately contact you to become patients.
And of course, WebFX can help with our local SEO services!
4. Optimize for mobile
Today, 60% of searches take place on mobile devices, so if your site isn't optimized for mobile, you could be missing out on valuable leads and site traffic.
Mobile optimization ensures that your site looks great and performs well across a host of platforms, including smartphones and tablets.
Not sure if your site is mobile responsive? WebFX can help! We offer responsive design services to help you get the most out of your online presence.
5. Streamline your site's navigation
Finally, streamlining your site's navigation can improve user engagement and send positive signals to search engines.
Instead of linking to every page in your site's main navigation, try to highlight the most important information. This will make it easy for visitors to find the information they need on your site, and they won't get frustrated by messy navigation menus.
It's also important to make it as easy as possible for people to contact your practice to learn more and schedule an appointment. This can help to boost conversions and attract more patients to your office.
Oncology SEO services from WebFX
Located in Harrisburg, PA, WebFX is an award-winning SEO agency.
We create custom SEO plans for each of our clients, and we publish our prices online, so you can choose the plan that's right for your practice.
SEO has the potential to earn an impressive ROI for your oncology practice, and attract the leads you need to grow.
Learn more about how SEO can help your oncology practice
Want to learn more about launching a custom SEO campaign for your oncology office?
Check out our SEO plans and pricing, and contact us today to speak with a strategist.
We're excited to help you improve your online presence and attract more patients to your oncology practice!
Earn a 20% greater ROI with WebFX