Preparation is mandatory — at least, that's my motto. Without a handy to-do list or a detailed agenda, you're walking blind. The same goes for taking search engine optimization (SEO) to the next level.
To become fully proficient in SEO, you need a master SEO marketing plan. If you've learned the SEO basics already, it's time to dig in deeper to strengthen your optimization know-how. Keep reading for our seven-step plan for mastering SEO! Do you need a group of SEO experts to transform your campaign now?
WebFX is a top SEO company that's achieved real results for our clients — read their 1020+ testimonials to hear it straight from them. Contact us online or call us at 888-601-5359 today to speak to a specialist about boosting your site's traffic and revenue.
1. Embrace the SEO audit
The first step to master SEO is to appreciate a thorough SEO audit. Evaluating a site's current condition is necessary to move forward and apply the right methods for optimal rankings. You know by now that Google has numerous ranking factors — it's estimated there's over 200!
As you're delving into SEO, that seems like a daunting number. Audits provide the opportunity to run through a comprehensive checklist and practice optimizing. They are particularly helpful for addressing on-page elements — the parts of your website you have control over — that are easy to overlook and uncovering hidden SEO issues.
If a page is lagging or rankings dip down, you can confirm your suspicions about site weaknesses. In your master SEO plan, an audit allows you to check the nitty-gritty details of optimization. Funnel plenty of time and attention into audits to get SEO down pat and drive traffic to your site.
Looking for an all-in-one SEO audit tool? You've found it.
SEO Checker provides data on key metrics to give you:
Complete SEO score

Content Grade

Site Speed Analysis

and more.
2. Concentrate on mobile
Back in the day, before the rise of smartphones, Google found, processed, and ranked the desktop version of pages through crawling and indexing. Since 2015's mobile-friendly update, Google has shown mobile devices extra care. Mobile-first indexing now gives precedence to sites optimized for these handheld devices, and if you really want to compete as an SEO master, you need to zero in on your mobile optimization.
Responsive design is the primary action you need to take to accommodate mobile sites. It means the design shifts when people view the site from an unconventional screen size. If you look at a desktop page and a mobile page, they have separate dimensions and orientations.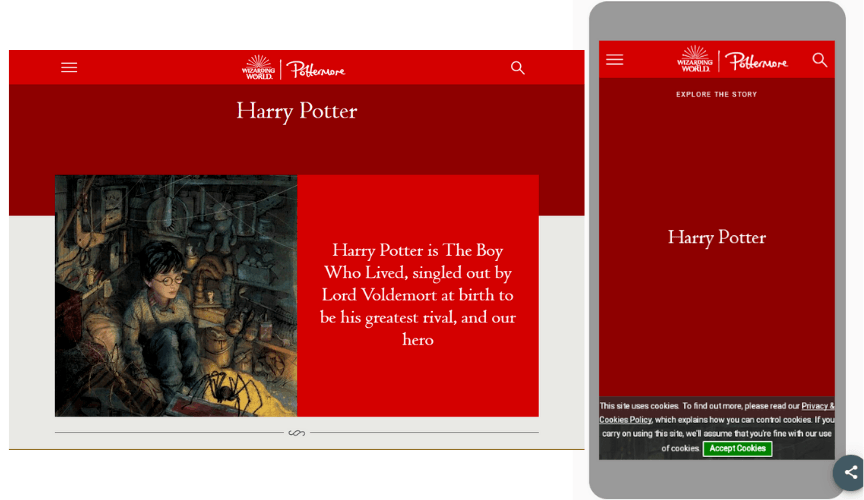 When you implement mobile SEO, you'll have to carry out the following core parts of responsive design:
Flexible grid: Changeable web page layout
Scalable and movable images: Appropriate size and clarity in pictures
Media queries: A CSS technique for rendering the proportions to the device size
It's also useful for mobile device users when you simplify buttons and forms for ease of use. No matter how skilled people might be at typing on touch screens, it's better to minimize the input on your site and reduce frustration.
3. Factor in LSI during keyword research
In everyday conversations, you don't repeat the exact same word in each sentence. For example, when you chat with a friend about your pet, you might swap "pet" with "dog" or "Labrador." Google acknowledged this, and it's caused them to value synonyms in high-quality content — they've jumped leagues ahead from the days of exact-match domains and keyword stuffing. Now, the search engine picks up on similar words to track your discussion of a topic and establish context.
This is called latent semantic indexing (LSI) and it's a game-changer for keyword research. You can enhance your keyword usage and position in the search engine results pages (SERPs) with LSI. Google Keyword Planner is one way to discover related keywords so you can naturally plug them into your content.
Use the keyword ideas tool to find relevant synonyms and auxiliary words that fit into your discussion.
4. Snag featured snippets
Featured snippets — boxed answers at the top of SERPs — are the grand prize of SEO. They give you a large space of SEO real estate that outranks the rest of the organic results, and your page also gets highlighted as a text-based listing, too.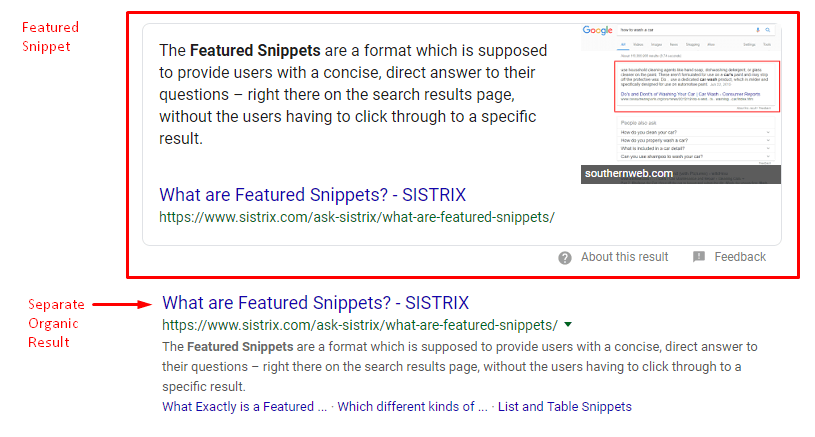 Since they're so desirable, you have to flex your master SEO muscles to achieve them.
Featured snippets provide a concise, on-the-money answer to search questions. That means your content has to construct straightforward solutions to these queries. Lists and structured content have the best chance of getting showcased as featured snippets.
Google rewards bulleted lists in these positions, so remember to break up your content into manageable steps or points for your readers.
5. Revamp existing content
Content creation isn't only about publishing large amounts of material. It's also about sprucing up existing content that's been sitting around in your archives for ages. Dusting off old blog posts and how-to guides and giving them a much-needed polish is a wise SEO move.
Even if your posts pulled in tons of traffic after the first few months on the Internet, you can update them to build a trustworthy presence. Sift through your content to make sure the titles are catchy, the statistics and claims are still true, and the links point to functional pages on and off your site. Reinforcing these content pieces can give you better link juice to spread to your other posts that need a performance boost.
6. Monitor progress with analytics
Watching and managing the results of your SEO strategy is key for mastering SEO. With both analysis and tracking, you can stay on top of your campaign to catch any barriers to steady traffic flow. Google Analytics is the resource you need to master for maximum SEO power.
It's a tool that tracks and reports on important metrics in your SEO campaign. You can also integrate Google Search Console into Google Analytics to get the total picture of your site performance in search.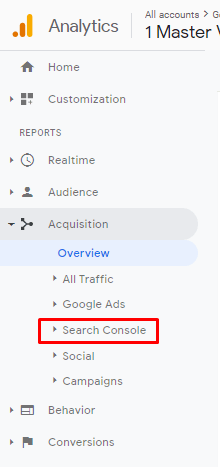 7. Stay in touch with SEO buffs and insiders
To earn the title "SEO master," you have to keep up with changes in the industry and the most productive SEO techniques. It's critical to read articles, listen to podcasts, and watch videos from industry leaders. Typically, Google is hush-hush about their algorithms, but they give an insider's view of the most widely used search engine.
Google Webmaster Central Blog is an official news source for SEO experts, and it's perfect for monitoring modifications to the algorithms. Google also offers a YouTube channel for webmasters that extends tips and information about navigating SEO. You can also explore other expert resources like Moz, HubSpot, and WebFX.
WebFX's newsletter, Revenue Weekly, is a rich source of data-driven tips and recent trends. Sign up today to stay informed and make your way toward SEO mastery.
Boost traffic with a leading SEO agency
Just like SEO is a long-term process with ongoing developments, mastering SEO is also a skill to acquire over the long haul. This seven-step master SEO plan is your starting point to the journey, and you can soon generate visibility and gain revenue for your site.
WebFX is an experienced SEO master agency that's been navigating Internet marketing since 1996. Over the years, we have succeeded in driving 255,000 page one rankings on Google for our clients — and you can join us. Are you ready to add our SEO services to your campaign? Contact us online or call us at 888-601-5359 today to speak with our team.
WebFX Careers
Join our mission to provide industry-leading digital marketing services to businesses around the globe - all while building your personal knowledge and growing as an individual.