Many medical services traditionally performed as inpatient procedures are shifting to outpatient. As outpatient services grow, your care center has the opportunity to capitalize on the shift to gain new patients.
Technology's growing prominence also changes how you find patients. According to recent statistics, 97% of search engine users search online to find a local business. To grow your outpatient practice, you should focus on online strategies first.
Read on to learn more about lead generation and the best methods for bringing new clients to your outpatient care center. If you'd like additional help with lead generation, reach out to the team at WebFX!
37% of marketers say that generating high-quality leads was one of their biggest challenges.
We want to decrease that percentage.
WebFX can help you generate high-quality leads with a customized marketing strategy.
Learn More About Lead Generation Services
What is lead generation for outpatient care centers?
Lead generation means turning people into leads, or people who show an interest in your medical services.
Through lead generation, you bring people from knowing nothing about your care center to engaging with it. This connection may include actions like clicking an ad or visiting your website online.
Lead generation's goal is to gain new patients for your medical practice. Depending on your services, you may have a loyal patient network, but if you want to grow, you must also find new patients.
Why should you focus on generating outpatient care leads?
With many people finding outpatient care online, word of mouth doesn't have to be your only tactic. You should consider a lead generation strategy if you want to bring new patients to your outpatient care center.
Other reasons you should consider lead generation for your medical practice include:
Finding more interested leads:

The wrong lead generation strategy may result in people with a bad image of your care center. If you do lead generation right, you will get more qualified leads who want to choose your business.

Growing your business steadily:

With referrals, you may grow slightly, but investing in lead generation strategies brings in new customers you may not have found otherwise.

Creating a pleasant customer journey:

Lead generation streamlines your entire sales funnel, allowing people to move at their own pace without pushing them to choose you immediately. Customers who have an enjoyable first contact will likely choose your business.

Increasing your revenue:

Businesses focusing on lead generation make more revenue than other companies. To effectively compete with other outpatient centers in your area, you should institute a lead generation strategy.
How do you generate outpatient care center leads?
Below are a few methods for earning leads for your medical practice.
1. Optimize for organic search
Many people rely on search engines to help them find nearby services. For every industry, from restaurants to repair services, a Google search will bring up relevant local businesses.
When Google and other search engines index websites, they focus on finding sites users will benefit from and enjoy. You can use several methods to ensure your medical website appears on search results, including:
Improve your website speed:

Users often click away from pages that load slowly. If your pages load quickly, people will likely stay on your site.

Create a backlink profile:

Backlinks are

links from other pages

to yours. Google uses these links to indicate that other websites trust your content, so users can trust it, too.

Use relevant keywords:

Keywords are common phrases

people search for surrounding your practice. If you use these keywords with quality content to back them up, Google will display your website higher in search results.

Optimize for mobile:

More than

50% of website traffic

comes from mobile phones, so making your website mobile-friendly brings traffic.
2. Use PPC advertising
Pay-per-click advertising (PPC) is advertising where you pay every time someone clicks your ad. This lead generation technique works because once people click an ad, they become a lead. If they visit your website and like the information they see about your medical practice, they may eventually become patients.
Search ads are the most common PPC ad type. These results look like organic results in Google but with an "Ad" logo on the side. They often display above organic results, increasing the chances that a searcher will click the ad rather than scroll to see other results.
People needing outpatient care might search "outpatient care centers near me" and receive several ad results before organic results. Your lead generation likelihood increases if you appear in both paid and organic results.
3. Utilize social media
People increasingly rely on social media when making decisions. Social media humanizes your medical practice by showing your care center's personality. People may find your practice more trustworthy and reach out to inquire about your services when they see you on social media.
Since people use social media regularly, you might also use paid social media ads on major platforms like Facebook and Instagram. People will see your ad and later remember your medical practice when they need outpatient care.
4. Try content marketing
Many use Google search to find quick answers to medical questions. If you create content online to answer these questions, people will see your medical practice as a trustworthy information source.
Content marketing generates leads by bringing users to your website. Once they read a medical article, they may seek help from a doctor by calling your office or filling out an online contact form.
5. Host community webinars
Webinars, like website content, establish your medical practice as an authority in the field. Someone needing your outpatient care services may attend a webinar to learn more about your work.
If you host a successful webinar, someone — or many people — might reach out to inquire about your services or visit your website to learn more. In either case, you have generated leads who may eventually become patients.
Meet WebFX:
Your world-class, tech-enabled marketing agency with over 1.6 million hours of combined expertise.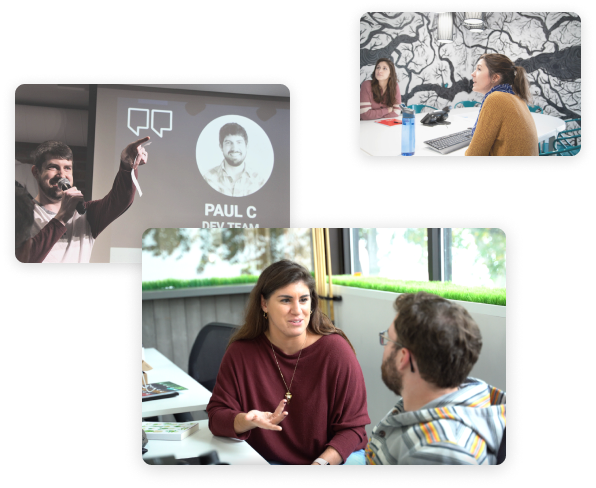 Attract patients to your outpatient practice with WebFX
If you seek help with your lead generation efforts, turn to WebFX. Through search engine optimization and PPC advertising, we have driven nearly 7.8 million leads for our clients over five years alone. We have over 500 subject matter experts, so we can pair you with someone who understands your outpatient care practice and will help you bring in qualified leads.
Expand your medical practice with lead generation strategies from WebFX. Connect with us online or call 888-601-5359 today!
Increase your leads, sales, and revenue with digital marketing