Many patients search for high-quality outpatient care each year, and finding the right center for their needs can sometimes be difficult. Patients often turn to referrals from their doctors or from friends and family, but they also rely on another important channel: the Internet.
Outpatient care facilities have many options for getting the best possible online exposure for their centers, from advertising to local directory listings. However, few methods are as effective as appearing at the top of search engine results, and this only happens with search engine optimization, or SEO.
Call 888-601-5359 to speak with a strategist about SEO services from WebFX, or keep reading for a few steps you can take to start optimizing your site today.
Independent research from Clutch has named WebFX the
top SEO company

in the United States.

Clutch has personally interviewed more than 250 WebFX clients to discuss their experience partnering with us.

Read More Clutch Reviews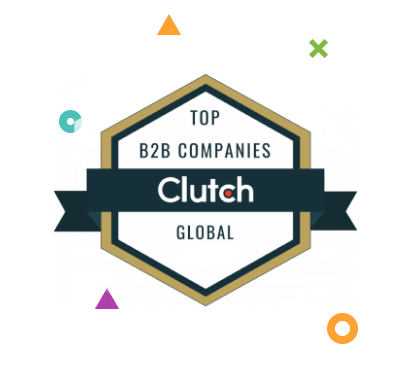 Why does SEO matter?
Search engines are by far the most common method for finding information online. Internet users simply type in what they're looking for, skim through the results, and choose the one that is best-suited to their needs. During this process, they tend to focus on the results listed higher on the page. Because of this, your website is less likely to generate clicks if it ranks near the bottom of the first page of results, and if it appears on the second page (or after), you may not get any clicks at all.
That's the primary reason why SEO for outpatient centers is so important, but another is that it helps build credibility. Google and other search engines rank sites on a number of factors, like site visits, links, and social mentions. When your site is at or near the top of results, it will be seen as more credible, authoritative and popular than lower-ranking sites—all of which help build trust among current and prospective patients and their families.

Hear What It's Like to Work With WebFX!

"WebFX has completely transformed my practice. With their support, I have expanded my practice significantly and grown exponentially. I could not have expanded to this degree, nor this quickly had it not been for the incredible efforts provided by WebFX and my team."
Healthcare
How will SEO affect your outpatient care center's rankings?
Search engines regularly crawl the web to identify pages and determine how they should be ranked in search results. Google and other search engines notice when a page has new content or structure, and these changes can affect how well it can compete with other similar pages.
When there were only a few thousand healthcare-related sites on the web, it wasn't difficult to appear near the top of results. Now, with so many organizations competing for business, and new websites appearing all the time, your website won't achieve a high ranking on its own. It has to earn it through a constant effort to refine and optimize for user searches.
Some parameters search engines used to rank your website include:
Relevance
The more closely page content matches a search—not just for specific keywords and phrases, but also semantics—the higher it will rank.
Usability
A page with broken links, slow loading time, or a structure that doesn't work on multiple platforms will make users unhappy and cause ranking to drop.
Credibility
There are millions of websites online, but some are more valuable than others. More credible sites generate more traffic and more inbound links, and search engine algorithms reward those sites accordingly.
It's up to you to make sure your site is performing well on all of these fronts. Keep reading to find out how.
These are real SEO results driven for a WebFX client.
You're next.
Learn More About SEO Services


260%
increase in organic revenue

198%
increase in organic transactions
150%
increase in organic traffic

3872%
increase in sessions from SEO
What are the most effective SEO strategies?
Choosing the right rehabilitation center is one of the most difficult decisions a patient can make. It's important to know that the facility and its staff will provide the best treatment for long-term recovery, and it's a choice that isn't made lightly. Because of this, your SEO strategy needs to be designed to build trust while improving your search engine rankings. Here's how:
Optimize for targeted searches
Outpatient care facilities offer certain core services, but that doesn't mean they're all the same. Each center is characterized by location, target population, hospital affiliation, and other factors. Potential patients may search on these criteria, so your center's website should be optimized for those searches.
Include broad terms like "outpatient care centers" in your content, but also integrate more specific terms that reflect your facility's offerings. What therapies do you offer? What type of patient typically comes in for services? What resources are available? These answers and all related terms should appear in the copy on your website.
Produce quality content
A website is given more weight when its content is valuable to target audiences. A blog is one way to deliver this value, particularly when topics are important and the advice is useful. It also increases the page count on your website, helping it rank even higher.
Current and potential patients are your best source for topic ideas. They may have questions about what to expect during treatment, what they can do at home to speed up recovery, or how to prevent problems in the future. By creating content that addresses their concerns, you'll build credibility and make your website more visible.
Test your site
If you're taking steps to improve your SEO but not seeing any progress, you need to check your site for potential issues. The problem may not be your content, but the site itself. Search engines notice when a website loads slowly or doesn't work well on mobile devices, so make sure your site is working properly every time.
Try out the different areas of your website. Take note of pages that don't load properly or links that don't work, and then fix the problem. Also, check your site across multiple devices. If it loads well on your laptop but not on your smartphone, it's time to switch to responsive design.
Want to learn more about SEO for your outpatient care center?
By taking a more prominent place in search engine results, your center stand out from other facilities in the area. Search engine optimization is the best way to do this, and can not only help you reach more patients, but also provide them with the information they need.
For more information on SEO and how WebFX can help, don't hesitate to contact us! Our talented team of Internet marketing experts is more than happy to assist you in creating and implementing a strategy to attract more patients and generate more revenue.
Earn a 20% greater ROI with WebFX