Content Marketing vs. Inbound Marketing: What's the Difference?
Not sure what content marketing is? What about inbound marketing? Which of these strategies do you need for your website or business? Can you use just one, or should you rely on both?
If you're reading this page, we're going to assume that you're not sure if content marketing or inbound marketing – or both – are the right choice for your brand, or how they might benefit you. Keep reading to learn all about both marketing methods, why they're important, and how they can benefit you.
What is content marketing?
The term "content marketing" was first coined sometime around 2001. It was used to describe the way brands used content developed by them to market to consumers. Rather than traditional methods like commercials, print advertising, or billboards, content marketing relied on magazines, blogs, and books to introduce customers to companies.
Although the term is relatively new, and has only really become common knowledge in the last few years, the practice of content marketing has been around for well over a hundred years. One of the earliest examples is from 1895, when John Deere began distributing a magazine called The Furrow to its customers. A few years later, in 1904, Jell-O distributed a free recipe book to customers, one that contributed to over a million dollars in sales.
Content marketing typically involves the creation of content that a customer in the brand's target group or demographic will find helpful, useful, or interesting.
Even if the content doesn't contain a strong call to action, or push the brand's products or services, its existence may still build affinity for the brand in question.
As more and more consumers tune out invasive marketing methods and ignore sales pitches, content marketing has emerged as a preferred way to slowly build relationships with potential customers, and it is these relationships that lead to sales.
What is inbound marketing?
Inbound marketing, like content marketing, has been around for many years, but has only emerged as the preferred marketing method in the last 5-10 years. Again, as consumers learn to ignore invasive sales messages, brands have had to seek out new ways to reach potential customers, and convert them into buyers.
The premise of inbound marketing is that customers are not interested in being interrupted with marketing while they are doing something else. However, when they seek out a company or service themselves—the "inbound" in inbound marketing—they are far more likely to be accepting of a targeted offer, or respond to a call to action.
Inbound marketing focuses on providing the right content to the right customer at the right time. Many inbound tactics involve targeting and encouraging specific actions. For example, an inbound marketing program may include displaying a pop-up to a repeat visitor, since they are more likely to subscribe to an email list than someone who is visiting a website for the very first time.
Many methods are utilized as a part of inbound marketing, including blogging, white papers, guides, and videos. Essentially, instead of blindly marketing for clicks and views, inbound focuses on making the right kind of content available for anyone who decides they want or need it.
Our digital marketing campaigns impact the metrics that improve your bottom line.
See More Results

WebFX has driven the following results for clients:

$3 billion
In client revenue

7.8 million
Leads for our clients

5.2 million
Client phone calls
How are content and inbound marketing different?
Although content marketing and inbound marketing have a lot in common, there are some differences. Content marketing focuses on the creation and distribution of content across multiple channels—for example, writing a guide, sharing it on social media, and ensuring that it is read and shared by those who will find it applicable. Inbound marketing, meanwhile, focuses on making a website, and the content on it, attractive enough to compel some kind of action by the visitor—whether it's a purchase, the completion of a form, or just a follow on social media.
While content marketing is focused on building relationships through content, inbound marketing is a "bigger picture" activity that uses many activities and methods to eventually inspire a customer to take action. Most content marketing programs focus on blogging and content creation, while inbound marketing encompasses a large variety of methods, from social media to blogs to video.
Are inbound and content marketing the same thing?
If you read enough on the subject of inbound and content marketing, you may see the belief expressed that inbound and content marketing are the exact same thing, and that those who use both terms are splitting hairs. There is some truth to this, but there are also some important distinctions between the two.
Inbound marketing and a content marketing strategy are similar because they both involve a more holistic view of marketing that focuses on satisfying visitor or customer needs. Both are non-interruptive, and both rely on the slow, steady creation of a relationship between the brand and customer to make a sale.
However, content and inbound marketing aren't the same because the activities involved are different. In fact, it wouldn't be incorrect to say that content marketing is part of an inbound marketing strategy. Inbound marketing refers to the methods that are taken to convert a visitor into a customer once they have ended up on a website. Content marketing is just a section of that, because it focuses on very specific methods of content creation and distribution.
So, while both are non-interruptive, modern marketing methods, they aren't really the same thing. They may have the same end goal, but the methods they involve are different.
Is one method better than the other?
Both content and inbound should, ideally, be part of your online marketing strategy. Neither method is better than the other, and both methods, when used together, can create some fantastic results.
Inbound marketing is necessary because it will make your website great. The methods you use, and the content you make available, can compel visitors to take action and convert into customers. Content marketing, meanwhile, will make your site more attractive to visitors. It will give them helpful material that convinces them you are the right partner – and can also benefit your rankings in search engines.
Together, inbound marketing and content marketing can make your website great. These methods can grow your presence, generate more leads, create amazing relationships with customers, and get your content shared over and over again. By utilizing both, you're making it more likely that your brand will succeed online.
How can I use inbound and content marketing online?
The focus of an inbound marketing program should be on putting the right information in the right places on your website. This means making answers to common questions available, adding images, videos, or content that adds value, blogging, and doing any other activity that will make customers more likely to convert.
Content marketing programs should focus on the creation of compelling, helpful, and unique content, and its distribution across different channels. Your content marketing strategy should involve writing blog posts or guides, sharing them on social media, building links to them, and so on. Again, these activities will add value to your brand, and encourage the start of relationships with potential customers.
As you can see, there's no need to make an argument for inbound marketing vs content marketing. You can—and should—do both in tandem for the best results.
Learn how we increased traffic by over 40%, and conversions by over 100% for an ecommerce client.
Read the Case Study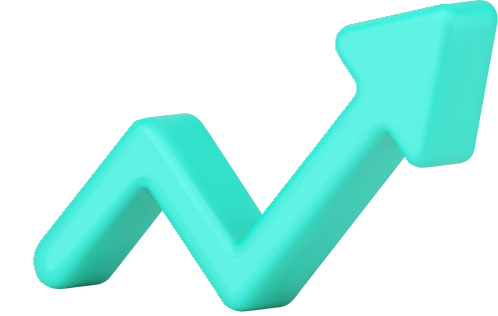 Need help with your inbound marketing?
Ready to start your own content marketing program? Want to learn more about inbound marketing? WebFX is here to help with all your online marketing needs. Whether you're new to marketing or just looking for a few new ideas, we can set up your campaigns, collaborate on ideas, and put together plans that drive traffic and create conversions like never before.
Contact us today for a free business evaluation and to learn more about how inbound marketing services and content can help grow your business online like never before.