Pay-per-click (PPC) advertising is a great way to reach valuable leads for your deck building company. PPC advertisements are paid ads that appear at the top of the search results and are tagged with the word "ad." These help your deck building business reach leads that are the most interested in deck builders.
On this page, we'll provide you with five benefits for deck builders. If you need help creating your PPC campaign, call us today at 888-601-5359 to speak with a strategist.
Let's get started!
1. You control your budget
When you run a digital marketing campaign, your budget is crucial. It's important to invest in methods that work with your budget to prevent your business from overspending. PPC is one of the most budget-friendly methods available to your business.
You decide how much you want to spend on your campaign. Whether it's $400 or $2000, you decide what fits with your decking business's budget. This makes creating your own PPC campaign extremely flexible and easy.
It's important to note, however, that the amount you spend will affect your campaigns success. You won't see as good of results with $400 as you would with $2000. It's important that you figure out the right amount that will both work with your budget and drive results.
You're also in control of your maximum bid. The maximum bid is the amount you are willing to spend each time someone clicks on your ad. This amount is flexible and can be changed as needed.
In addition, you only pay when people click on your ad. You don't pay for impressions. This means that you are paying for the most interested leads who click on your website.
As an added bonus, you'll never have to worry about incurring additional costs. There are no unforeseen costs that pop up later on. With PPC, you only pay the budgeted amount you set.

Hear What It's Like to Work With WebFX!

"WebFX gets it done! They've done a great job working with our changing vision and goals, and their turnaround times are wonderful. All staff are professional, timely, and friendly."
Healthcare
2. You control your ad
Not only do you control the budget, but you also have control over your ad. You decide what information is important in your ad.
The first thing you'll create is the text for your ad. This includes the title and the description. Your title should tell your audience exactly who you are or what services you offer.
When you create your PPC ad, you'll select your landing page. Your landing page is where you direct leads once they click on your ad. It's crucial that you choose a landing page that works best for your campaign or create a custom landing page that focuses solely on certain services.
Google Ads gives you the option to add Ads extensions to your PPC ad. These extensions help you provide your audience with more valuable information that can entice them to click on your ad. Some extension examples include sitelinks, call extensions, and snippets.
In addition, you determine how long your campaign runs. You can decide whether to run it for hours, days, weeks, or even months. You choose the best time frame for your ad, which makes it easy to control things like sale ads because you can run your ad for the duration of the sale.
You also determine the time of day your ad runs. This means that you run your campaign when your audience is most likely to see your ad. It ensures that you reach your audience at a time when they are most likely to search for deck builders.
When you have control over your ad, you run a better campaign for your deck building business. You will create an ad that works best for your audience, so you can maximize your results and ensure you reach qualified leads.
3. You see immediate results
When you use other digital marketing methods, like search engine optimization (SEO), it takes time to show results. PPC shows you immediate results. From the moment you launch your campaign, you know how it performs.
This is a great feature to have because it allows you to track your campaign's success. You see how your audience interacts with your ad and know if it is successful. PPC allows you to track various metrics, including impressions, clickthrough rate (CTR), and conversions.
When you track your campaign, you know what's working and what isn't. You see which aspects work for your audience and where your stats decline. It's extremely beneficial because it helps you figure out if there are parts of your campaign that cause you to miss out on conversions.
The ability to see immediate results warrants immediate change. You can alter your campaign to help it perform better for your audience and see better results.
4. You reach valuable leads
PPC ads drive in some of the best leads for deck builders. These leads are closer to conversion and looking for a business that suites their needs.
In fact, 65% of all high-intent searches result in clicking on a PPC ad. These leads are highly motivated and know exactly what they want. They are just trying to find the right business.
PPC ads allow you to target highly-motivated leads that are more likely to convert. You attract leads that are most interested in your business through targeting options. It makes it easy for you to obtain valuable leads for your decking business.
Want more information on PPC advertising? Check out our online resources, or call us today to speak with one of our 500+ advertising experts!
5. You shape other campaigns
Since PPC shows immediate results, you'll get insight into your other campaigns. PPC can help you test various aspects of your ads to see how they apply to other campaigns.
For example, you can test your keywords with PPC to see if they will work for SEO. As stated previously, SEO takes time to show results. It can be difficult to wait and see if your campaign will drive results.
Keyword selection is important to both SEO and PPC because they attract leads to your site. Choosing the right keywords will bring the appropriate leads to your page.
Instead of waiting to see if your keywords work with SEO, you can test them through PPC. This allows you to save time and money on your SEO campaign. It's just one of the many ways that PPC can help you figure out other campaigns.
Traffic attracted through PPC advertising yields 50% more conversions than organic advertising.
Are you leveraging PPC in your marketing efforts? Let's get started.
View the Guide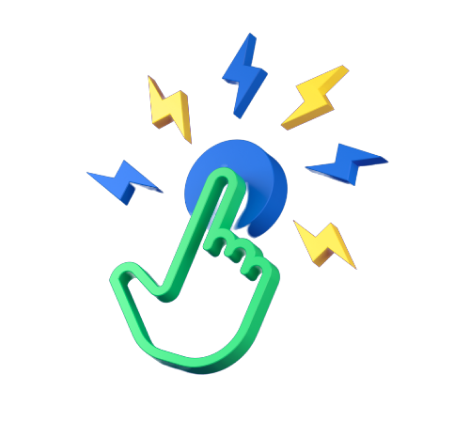 Get a decked out PPC plan from WebFX
PPC is a great method to help your business earn valuable leads that are interested in your business. When you obtain leads through PPC, you earn leads that are more likely to convert. At WebFX, we have 25+ years of experience creating PPC campaigns that drive results.
We're a full-service digital marketing company that has experience creating PPC campaigns that work. We have a team of 500+ experts that will bring their knowledge and expertise to your campaign. Our team of PPC experts will help you create a campaign that works for your business.
If you're looking for a company that drives results, look no further than WebFX. To date, we've driven over $3 billion in sales and over 7.8 million leads for our clients. We focus on driving success for our clients first.
Don't believe us? Just check out our 1020+ client testimonials to see what it's like to partner with a top PPC company like WebFX!
Build your PPC plan today
If you're ready to build a PPC plan that drives results for your deck building business, contact us online or call us today at 888-601-5359 to speak with a strategist.
We look forward to helping your business grow!
Earn a 20% greater ROI with WebFX