What's SEO? It's the process of boosting your website's ranking in relevant search results to help more leads find and contact you online.
On this page, we'll provide you with four tips to help you optimize your SEO strategy. If you need help creating your SEO plan, call us today at 888-601-5359 to speak with a strategist.
Let's get started!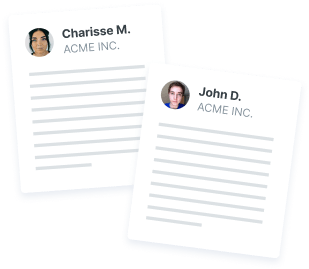 1. Conduct keyword research
Keyword research is a crucial part of SEO. When people conduct searches online, they use keywords to find pertinent results. It's important that you choose the right keywords for your SEO campaign to ensure that you appear in the right search results.
There are numerous keyword research tools you can use to aid your search. These tools will help you generate a list of potential keywords that can help your deck building business reach leads.
As you conduct keyword research, focus on long-tail keywords. These are keywords that contain three or more words. An example of a long-tail keyword is "deck builders near Harrisburg, PA."
Long-tail keywords are better for your campaign than short-tail keywords, which only contain one or two words. A short-tail keyword, like "deck," is very generic and doesn't specify user intent. Someone who searches for "deck" could be looking for a picture of decks, styles of decks, or a deck builder.
Short-tail keywords will drive less relevant traffic to your site. By focusing on long-tail keywords, you'll drive in relevant traffic that is interested in deck builders. It will help you create a stronger campaign for your business.
Long-tail keywords will help you drive valuable leads to your deck building business. You'll earn more qualified leads that you can nurture towards conversion. It will help you avoid spending time on leads that are interested in deck builders.
2. Integrate keywords
Once you have your long-tail keywords selected, integrate them into your site. If you're trying to rank for a certain keyword, you need to use that keyword on relevant pages.
Google crawls through your site to understand the context of your page. The Google search bots or "spiders" look for keywords that help them decide what your page is about and where it falls in the list of results. By integrating your long-tail keywords, you'll appear in search results for that keyword.
You can integrate keywords in numerous places. Some examples include the heading, title, meta description, and body text of your page. These are places Google will crawl to learn about your page, so it's important you integrate them in the right places.
As you integrate keywords into your site, be mindful that you don't overdo it. This leads to keyword stuffing, which negatively impacts your site's performance. Only use keywords where they fit naturally.
To find out more about appropriate keywords for your business, take a look at our online tools and resources, or give our SEO experts a call! Our team is dedicated to helping you reach success using the best SEO strategies for deck building businesses.
3. Earn backlinks
Backlinks play an important role in boosting your website's ranking in the search results. These are links you earn from other authority sites. They link to your business's page on their own page and drive traffic from their site to your site.
These links are crucial to boosting your SEO because they build your site's trust and authority. If Google sees authority sites are linking to your content, it trusts that your information is reliable and trustworthy. It will boost your website's ranking higher in the search results to help you reach more valuable leads.
The best way to earn backlinks is through content creation. Content marketing is when you share valuable information with your audience that they want or need. It's industry specific to help the right people find your site.
There are numerous formats of content. This includes blogs, ebooks, videos, and infographics. You need to know your target audience well to know what kind of content they like.
Once you create this content, you can send it to industry authority sites. Ask them to check out your content and see what they think. If they like what they see, they may use it as a resource in their own content.
You can start to form a relationship with that site to earn more backlinks. The more credible backlinks you earn, the better your site will rank. You'll help boost your site's SEO ranking to reach more valuable traffic.
Our 20+ years of experience in marketing has helped us get to know various industries and what it takes to create engaging content for each of them. For more information on content marketing, request a consult today or visit our blog.
See how we can help you GROW YOUR BUSINESS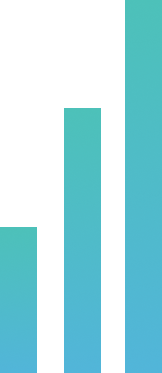 4. Link internally
Aside from earning backlinks, you'll also want to link internally on your pages. Internal linking is important because it keeps leads on your website longer. When you provide them with additional links, they have the opportunity to learn more across your pages.
Keeping leads on your page longer boosts your SEO ranking. Since leads spend more time browsing your content, Google considers your page's keywords valuable. It will rank your site higher to allow more leads to find your helpful website.
Internal linking is easy to do. Whenever you have text on your page, you can find ways to link to other pages on your site.
Let's say you wrote a blog post about different types of decks you can create in your backyard. For each type you list, you'll link to your page that has the details on that type of deck. From there, you'll link to your pricing page, and then your contact page.
The person who follows that link path will spend a lot of time on your site. They'll learn about the best type of deck for their needs and how your deck building business can help them. By following your links, they're more likely to consider using your deck building business to do the job.
It's also a great way to build brand recognition. When leads spend more time on your site, they become more familiar with your brand. They learn about your deck building business and what you have to offer.
Brand recognition is crucial when it comes to earning conversions. People are more likely to go with a company whose brand they recognize. By building up brand recognition, you'll lead people to choose your business over the competition.
Reach more customers online
When you partner with WebFX, we'll help you earn visibility for the keywords your target audience is searching, and earn more customers for your deck building company.
Speak with a strategist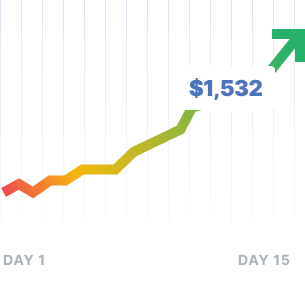 WebFX is a top SEO company
SEO is a great way to reach more valuable traffic for your deck building business. You'll attract more qualified leads that you can turn into conversions. At WebFX, we have more than 20 years of experience creating SEO plans that drive results.
We're a full-service digital marketing company that specializes in SEO. Our team of 250+ experts will bring their knowledge and expertise to your campaign. We'll help you create an SEO campaign that works for your deck building business.
If you're looking for an SEO company that drives results, look no further. To date, we've driven over $2.4 billion in sales and over 6.3 million leads for our clients. We focus on driving success for our clients first.
Our clients love the work we do for them. In fact, we have more than 550 client testimonials that attest to the great work we do. Check them out to see what it's like to partner with a top SEO company like WebFX!
Start using SEO today
If you're ready to earn more valuable traffic on your website through SEO, contact us online or call us today at 888-601-5359 to speak with a strategist.
We look forward to helping your business grow!
Find out how WebFX can help you create an effective deck builder SEO strategy.
Call 888.449.3239 or contact us online today
for a free evaluation.
Get my free evaluation