Looking to reach more customers for your painting business? A whopping 89 percent of marketers say that search engine optimization (SEO) drives results.
But what is SEO, and how can you use it to accomplish your business goals?
On this page, we'll provide you with three SEO tips that will boost your website's traffic, reach valuable leads, and earn more revenue. If you want to learn more, just keep reading, or give us a call today at 888-601-5359 to speak with a strategist.
Let's get started!
1. Find relevant keywords to help you reach leads
When you conduct a search online, how do you find relevant search results? You use keywords, of course!
Keywords play an important role in helping painters connect with interested leads. When users conduct searches, they use keywords to generate a list of results that fit their queries. If you want to appear in relevant results, you must target the right keywords.
How do you choose the keywords you want to target with your SEO campaign? Keyword research.
Keyword research helps you generate a list of valuable keywords to use for your campaign — and it provides you with helpful information about a keyword's search volume, competition level, cost per click (CPC), and more.
When conducting keyword research, you'll want to focus on long-tail keywords.
Long-tail keywords are keywords that have three or more words. They drive better results for your campaign because they are more specific. A long-tail keyword like "painters in Harrisburg, PA" will generate leads that are specifically interested in your business.
Once you have your keywords selected, integrate them into your site. When Google search bots crawl your site, they look for keywords to better understand the content on your pages. If you want to rank for certain keywords, you must incorporate them on your pages — in key places like your titles, headings, meta descriptions, and body copy.
Keyword targeting is the first step to a successful SEO campaign — and it's crucial if you want to attract more valuable traffic to your site.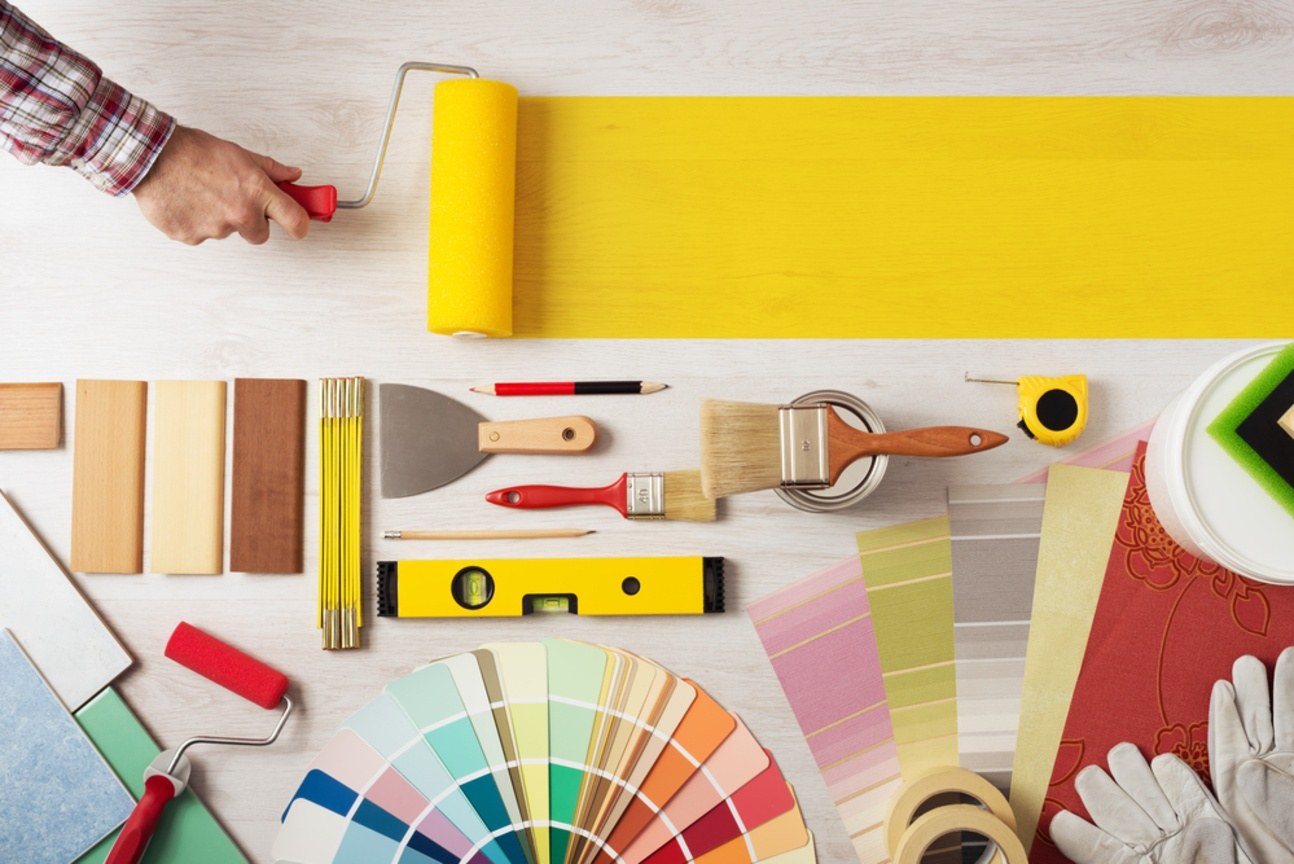 2. Create comprehensive content to attract interested leads
When you search your keywords on Google, you'll see a section with questions that people frequently ask surrounding your keyword. This is a great starting point for creating quality content.
Let's look at the keyword "professional painting costs." When you search this keyword, you find people are asking dozens of questions.

People ask questions such as, "How much do painters charge per square foot?" and "How much does a house painter charge per hour?"
You can use these questions to create a piece of content that answers them. It's a great way to attract leads who are asking questions about the cost for painters.
Search engines want to show users quality information, so it's important that you create comprehensive, informative content that thoroughly answers searchers' questions.
Content comes in many forms. You can create blog posts, videos, infographics, or ebooks. A variety of content will produce the best results for your campaign. Not every audience member will like the same types of content, so you must create a variety of content to appeal to everyone in your audience.
Personalized content drives better results for your campaign. It gains your audience interest because the content is tailored to what they like.
You'll have people in your audience that are visual learners, so videos and infographics appeal more to them. Other members of your audience will enjoy reading articles and ebooks. Creating a balance of content will keep your audience happy.
You can segment your audience to deliver a more personalized experience too. This will help you gain more interaction on your content and get users more interested.
Some of our client Successes
3. Improve user experience
If you want leads to remain on your site, you must think about their user experience (UX). It's crucial that your audience has a positive experience on your site. If you focus on putting your audience first and adapting your site to work best for them, you'll drive better results for your painting business.
Here are a few tips to help you improve the user experience.
1. Incorporate responsive design
Your audience will access your site through different devices. Whether it's a mobile device, tablet, or computer, you must adapt your site to look good on all devices.
Not all devices provide the same experience. The mobile experience is much different than the desktop experience. A responsive design ensures that both of these users have a positive experience on your site.
Responsive design allows your site to adapt to whatever device a user is using. This means that your site will appear in the best format for that user.
Think of it this way: would you want to access a desktop version of your site on mobile? The text, links, and photos would be scrunched up on the screen. It would force users to zoom in and out to read the information, which doesn't provide a positive user experience.
Responsive design ensures that your text, links, photos, videos, and more look good on all devices. It provides a better experience for your audience and keeps them engaged on your painting business's page.
2. Improve page speed
Page speed influences your audience's experience on your site — and how they perceive your business. Users don't want to wait for pages to load. If your website doesn't load quick enough, you risk losing these leads to the competition.
You can monitor your page speed with Google PageSpeed Insights. This tool helps you see your page's current load time, which optimizations are in place, and where you need improvements. Some causes for slow loading pages include too many redirects, large images, and messy coding.
If you don't have the technical knowledge to make the changes yourself, don't worry! Our team of 200+ experts will help you optimize your site to perform better in the search results. Contact us today to learn more about our page speed services!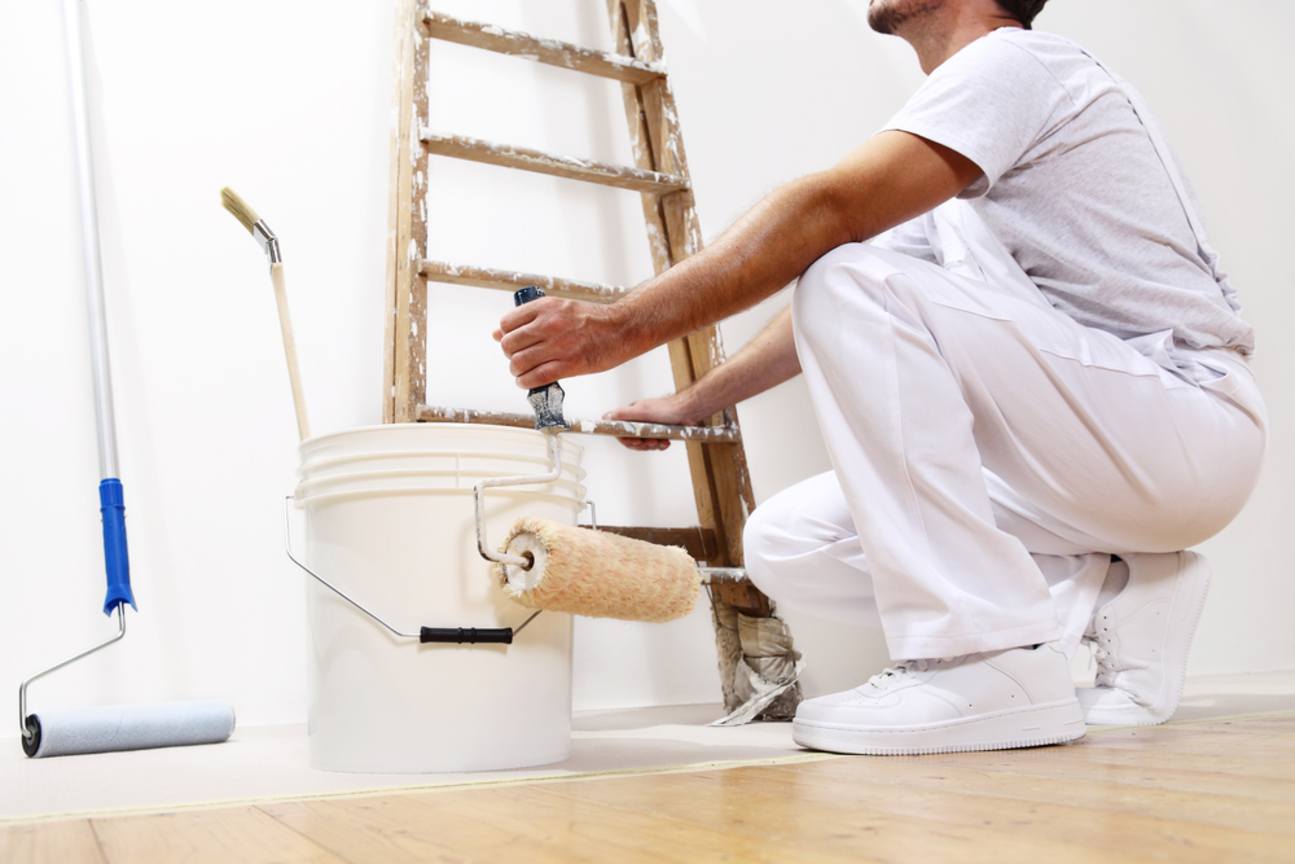 3. Improve usability for your audience
Usability has a huge impact on how your audience uses your site. If you want to keep leads on your page, you must make it easy for them to navigate it and find information.
First, make your navigation easy to use. Your audience should look at your navigation bar and know where they can go to find particular types of information. An organized navigation bar helps your audience find information quickly.
To organize your navigation bar, use broad categories to make it easy for you to include subcategories beneath it. For instance, a place that sells animal products has categories for animals like dogs, cats, birds, reptiles, and rodents to help people see products that are related to a relevant animal.
You can include dozens of subtopics beneath each broad heading. If you want to take it a step further, alphabetize your subcategories. This helps users easily find what they're seeking.
These are just a few steps you can take to create better navigation for your site.
Your website's design plays a part in usability too. Your site should flow to make it easy for your audience to browse your site and learn information. Your design plays an important role in making it easy for your audience to look at your site.
By improving usability, you'll keep leads on your site longer. This signals to Google that your site provides valuable information — and it can positively impact your rankings.
WebFX will help you create a strong SEO plan
If you want to reach valuable leads for your painting business, SEO can help. A great SEO plan helps you boost your website's traffic — which ultimately allows more people to learn about your business and become customers. At WebFX, we have a team of 200+ experts that will help you paint your perfect SEO plan.
We're a full-service digital marketing company that specializes in customized SEO plans. We'll help you create a plan that is tailored to your business's specific needs. With over 20 years of experience, you can count on us to create an SEO plan that drives results for your business.
Our team of experts knows how to drive results for our clients. To date, we've driven over $1 billion in sales and over 3 million leads for our clients. We can help you achieve valuable results for your painting business.
Want to know what it's like to partner with us? Just ask our clients! We have 400+ client testimonials that attest to the great work we do for them!
Get started today
Don't keep brushing off getting your SEO campaign started. If you're ready to boost your website's traffic and reach more valuable leads, contact us online or call us today at 888-601-5359 to speak with a strategist.
We look forward to helping your business grow!
Find out how WebFX can create an effective Internet marketing strategy for your website. Call 888-601-5359 or contact us online today for a free evaluation.