Online marketing has fundamentally changed the way businesses get new customers. Today, a website isn't just a place where people can learn more about your business — it's a tool you can use to steadily grow your company year after year.
But that tool — your website — only works when it's made to give your site visitors a great experience. Concentrating on that user experience (UX) and incorporating it into your website's design means your visitors can quickly find the information they want, get in touch with you, and convert into paying customers.
That's all well and good — but where do you start with UX design in the first place?
Keep reading to learn more, and give us a call at 888-601-5359.
We foster and form long-term partnerships so that your business has long-term results.
Over 90% of WebFX clients continue partnering with us into year 2 of their campaign.
Hear from Our Happy Customers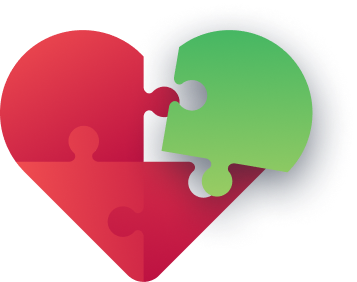 The basics of UX design
UX design is a way of creating a website that ensures your visitors can quickly and easily find what they need.
A lot of elements can contribute to good UX design, including:
1. Information architecture
When information is lumped together, it's hard for visitors to find what they need.
On the other hand, creating a simple, organized layout for your website means your users can find what they want in no time.
That kind of organization is called information architecture, and it refers to how you structure the information of your overall site.
That structure refers to navigation toolbars, product categories, contact pages, blog organization, and any other kind of organization. The more you organize your information, the better your UX will become.
2. Interactive elements
Once information is organized, a user has to be able to access it and interact. Whether that's reading an article on your site or entering their contact information into form fields, these interactive elements should stick out to users, so they can do whatever they need after they find the information they want.
Interactive elements can also be simple items like videos, Flash sections, parallax scrolling, and more. All of them are great ways to turn your website into an interactive, user-friendly selling tool for your company!
UX vs. UI Design: What's the Difference?
3. Visual design
Users judge your business by the colors, graphics, fonts, and layout that they see on your website. In fact, the visuals you use on your site communicate more to your users than you may expect.
If you haven't updated your website since 1998, it'll absolutely show in your overall design. That kind of old, antiquated appearance can make today's Internet users think you don't care about your online appearance, and you may even lack the trustworthy professionalism that your customers want.
On the other hand, a sleek, simple, and attractive site that incorporates the psychology of color will help new customers trust your business right away.
Visual design is one of those website elements that sounds minor at first, but once you dig into it, it makes a huge difference for potential customers.
What are the most important principles of UX design?
When you're creating a website specifically for your users, it's important to remember a few general principles to guide you along the way.
1. Context
Context is a major part of your site's information architecture. It's based on the idea that every page on your site is related to the page before it.
So if you have a page on your site with the URL http://www.yoursite.com/products/shoes/running-shoes, you can see how each section of the URL relates to each other.
Someone came to your site, they looked at your products, they wanted shoes, and then they wanted running shoes. Contextually, this all makes sense.
2. Simplicity
In addition to context, simplicity is also a major principle of good UX design.
Simplicity refers to the overall layout of your site and the language you use to talk to your visitors.
The language you use should be easy for your users to understand. And while that may sound easy, different companies have different requirements for language.
For example, a medical supply company could afford to use more jargon or scientific-oriented language to talk about the advantages of their products. But an online retailer should use simple, concise wording to appeal to as many potential customers as possible.
3. Humanity
It's also critical that you use your website to create a relatable, human face for your company.
This element of humanity shows users that you're a trustworthy, transparent, and honest company with nothing to hide. That goes a long way in helping someone decide whether they should buy from you, and it helps your company's overall reputation, too.
This human element also makes you more approachable, so you can encourage potential customers to contact you directly, which is a huge help for generating B2B leads.
4. Ease
Last, it's essential that your website is as easy to use as possible. If it's not convenient for someone to do something on your site, you can bet your bottom dollar that they won't do it.
Instead, reduce the amount of work a user has to do by maintaining consistency, clearly presenting information, and encouraging conversions. In a nutshell, a user should be able to find exactly what they need to do next to become a customer on any page of your website.
WebFX has a team of UX experts
WebFX is fully-staffed with experienced UX designers who have worked wonders for our previous clients. They've won awards for their hard, detailed, and diligent work, and we'll do the same for you! If you want your website to start generating new customers, we're the agency that can help.
Contact us today to create a UX strategy for your company!