Are you looking for new ways to help your tree care company grow? If so, search engine optimization (SEO) is a great method to help your business boost your website's traffic to obtain more valuable leads.
SEO requires optimizing your site to help it perform better in the search results. You want to get your website to the first page of results because 75 percent of people don't go past the first page. By improving your site's SEO ranking, you help your tree care company obtain more valuable traffic and leads.
On this page, we'll provide you with five SEO tips to help you create a successful SEO campaign. To learn more about how a customized SEO campaign can help your business, contact us online or call us today at 888-601-5359 to speak with a strategist.
Independent research from Clutch has named WebFX the
top SEO company

in the United States.

Clutch has personally interviewed more than 250 WebFX clients to discuss their experience partnering with us.

Read More Clutch Reviews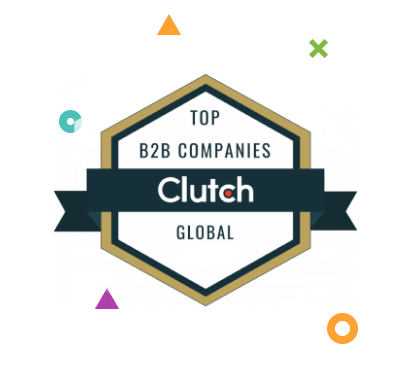 1. Conduct keyword research
To help your tree care company site appear in relevant search results, you'll want to conduct keyword research. Keywords trigger your site to appear in the appropriate results. It helps you connect with leads that are interested in your business.
There are numerous keyword research tools, like KeywordsFX and Moz Keyword Explorer, you can use to find the right keywords for your page. As you look at your keyword options, you'll want to focus on long-tail keywords. These are keywords that contain three or more words.
Long-tail keywords are best for your campaign because they attract more interested leads. If someone searches "tree care companies in Harrisburg, PA," you know they are interested in finding a tree care company in that area.

Someone who simply searches "tree" or "tree care" could be looking for images of trees, tips on how to take care of trees, or different types of trees.
The search intent isn't clear with these shorter keywords. With long-tail keywords, you know exactly what that person hopes to find, and it provides you with the opportunity to direct them to your site.

Hear What It's Like to Work With WebFX!

"WebFX is a fantastic company to work with. They provide the reporting I need, the results I want, and if there is a problem they reach out first and have a plan on adjustments. I cannot recommend them enough."
Landscaper
2. Optimize your site for keywords
Once you have your keywords selected, you must integrate them into your site. When Google crawls your site, it looks for keywords to understand the context of your page. Your keywords help your site appear in relevant search results.
To ensure your pages appear in the right results, you must integrate your keywords into your page. You can integrate them into the title, heading, body text, and meta description. These are all great places to place them to ensure that Google catches them.
As you integrate your keywords, be mindful that you don't overuse them. This leads to keyword stuffing, which negatively impacts your site's ranking in the search results. If you want to see the best results with your keyword optimization, use keywords where they flow naturally in your text.
3. Create quality content
Content has a huge impact on your SEO ranking. Quality content helps you drive valuable traffic for your tree care company.
Content creation involves sharing your knowledge with your audience. Your audience constantly seeks out information and answers to their questions. When you provide the information they need, it gets them on your page and gets them to check out your business.
There are numerous forms of content you can create. This includes blogs, videos, infographics, and ebooks. These are all great formats to deliver valuable information to your audience.
You'll want to post a variety of content to keep your audience interested and engaged. If you're constantly posting one type of content, you may end up boring your audience. Keep content fresh to keep leads engaging with your page.

Your content should focus on sharing your knowledge with your audience. People are constantly conducting searches to find information. When you provide information related to your tree care company, you drive valuable leads to your business's page.
If your audience is asking questions about tree care, you can create content that directs them to your page. Once they find your content, they will spend time engaging with it on your page. They will get familiar with your brand and get to know your tree care company.
These leads may not convert right away, but they will remember your helpful information. When they are ready to convert, they will choose your tree care company over the competition because they trust you are knowledgeable and helpful.
4. Focus on matching user intent
When you create content, it's crucial that your content focuses on matching user intent. Users conduct specific searches because they want to find valuable, pertinent information. If you're going to provide them with that helpful information, your information must match user search intent.
Let's say someone searches "how to take care of a sick tree." When the user searches this on Google, they expect to find articles that detail the steps they can take to care for their sick tree.
An article like "8 Ways to Take Care of a Sick Tree" with eight suggestions for helping your sick tree is highly relevant to the user's search intent. If someone saw an article like "Top 10 Trees to Plant in Your Yard" in this search result, it would not match the user's search intent and be irrelevant to those users.
By matching user search intent, you'll attract more valuable leads for your business. You'll keep leads on your page longer because your information is relevant, which will improve your SEO ranking.
5. Optimize your site's performance
If you want your site to perform well in the search results, you must optimize its performance. Your site's performance influences whether leads remain on your site or leave.
There are numerous factors that influence your site's performance. One of the biggest factors is page speed. Page speed has a strong influence on whether leads remain on your page or choose a competitor's page instead.
If your site doesn't load quickly, leads will leave your site. They want to access information quickly and efficiently; a slow loading page won't allow them to do that. You can optimize your page speed by doing it on your own through Google Page Speed Insights or relying on page speed services from a digital marketing company.

Aside from page speed, another big influence on your site's performance is mobile-friendliness. With the increase in using mobile devices, mobile-friendliness is one of the top influencing factors on your site's ranking. Google wants to rank sites higher that are mobile-friendly.
One great way to optimize your site to be mobile-friendly is by implementing a responsive design. Responsive design ensures that your website adapts to whatever device a user is using to provide them with the best experience. It's a great way to make your site mobile-friendlier.
By optimizing your site's performance, you'll improve your SEO ranking and perform better in the search results.
93% of WebFX customers are extremely satisfied with their digital marketing results.
"Working with WebFX, everything is very organized and strategic. We're only a year into our partnership, and our expectations have definitely been met."
View More Client Testimonials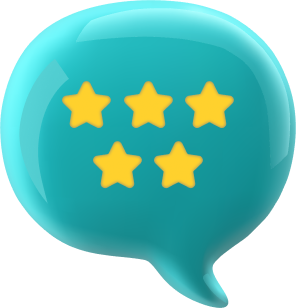 Help your business branch out with an SEO plan from WebFX
If you want your tree care company to continue to grow, you must invest in marketing methods that will help your business reach new leads. With SEO, you'll boost your website's traffic and reach leads that are looking for your services. At WebFX, we have over 25 years of experience creating SEO plans that drive results.
We're a full-service digital marketing company that specializes in SEO. We have a team of 500+ experts that will bring their knowledge and expertise to your campaign. You can count on our knowledgeable team members to deliver an effective campaign for your tree care company.
If you're looking for an SEO company that knows how to drive results, look no further than WebFX. To date, we've driven over $3 billion in sales and over 7.8 million leads for our clients. We focus on building campaigns that help our clients grow.
Don't believe us? Just ask our clients! Check out our 1020+ client testimonials that attest to the great work we do for them!
Get started today
If you're ready to start boosting your website's traffic and earning more valuable leads, contact us online or call us today at 888-601-5359 to speak with a strategist.
We look forward to helping your business grow!
Earn a 20% greater ROI with WebFX