4 Ways to Nurture Leads for B2B Companies
Lead nurture marketing is one of the best ways for B2B companies to turn their leads into paying customers. It revolves around the idea of sending important, engaging, and relevant information to your leads depending on where they are in your sales funnel so they eventually convert into customers.
Most of the time, you do this through email. But lead nurture marketing also includes content and analytics to make sure you're getting as many customers as possible.
These are some of the most effective ways that B2B companies turn their leads into paying customers online. Keep reading to learn more about how to nurture B2B leads.
P.S. Looking to convert more leads, but don't have the time? Get a do-it-for-me solution with WebFX's lead nurturing plans, which offer services for recruitment, abandoned shopping carts, re-engagement, and more!
Browse our lead nurturing plans now or contact us online for a proposal!
1. Create content for every stage of the sales funnel
Because you'll be appealing to leads in every part of your sales funnel, it's important that you create content for the top, middle, and bottom of the funnel.
Top-of-funnel (TOFU) content is great for introducing people to your company, new concepts, industry jargon, and current events. It commonly includes blogs or graphics that catch people's attention and introduces them to your brand. These are also the pages where you can ask visitors for their email addresses to turn them into leads.
Next, there's middle-of-funnel (MOFU) content that explains more about who you are, what you do, and why it's helpful. That can range from article pages that you create to additional downloads or other resources that improve someone's knowledge of your industry. The key is to use this content to get leads back to your site so that they re-engage with your business.
Last, there's bottom-of-funnel (BOFU) content that convinces B2B sales leads to take the final steps and convert. This content includes contact forms, purchasing pages, contract details, and other information that's essential to getting a new customer for your brand. When your leads finally take that last step, they become customers.
2. Develop an email strategy
It can take a long time to turn a B2B lead into a customer, but it's important that you stick with a lead as long as you can to turn them into a customer.
You can do that by regularly contacting leads through the sales funnel until they finally convert. Often, B2B companies do this by asking your lead for their email address and following up with relevant information.
That information can include all of the content we discussed in the previous section, depending on where someone is in your sales funnel. If they've only just heard of you, start with TOFU content. But if they've been to your site multiple times and stayed on for an hour or two, send them BOFU content to get them to take the final step to becoming a customer.
With email lead nurturing services, it's easy to use email to nurture (and convert) leads. For example, with our lead nurturing services, you can create emails to re-engage inactive users, re-capture abandoned shopping carts, and even recruit qualified users to join your team.
3. Restate your value proposition
When you're turning leads into customers, it's important to remind them why they came to your site in the first place.
One of the best ways to do that is by restating your value proposition. Tell your leads why your business is important and how you can help them. Remind them that you're good at solving problems so that they can grow their company.
With a restated value proposition, you talk to your leads in language they understand since it directly pertains to their needs. Make sure they know why you're valuable, and once they remember, you can encourage them to become new clients.
If you use WebFX's lead nurturing services, you don't have to spend hours creating copy for stating your value proposition. With our plug-and-play campaigns, you can add your proposition at the perfect location.
4. Separate yourself from the competition
Regardless of your industry, it's safe to say that you have tight competition.
That competition might come from local businesses, international conglomerates, or any number of other companies throughout the world. But the important takeaway is that you're different from them.
When you communicate with your leads, tell them what makes you different from your competitors. Is your pricing the best in the industry? Did you fix a problem that no one else could fix?
Whatever your business did, make sure it's clear to your leads that you did it, and you'll do it for them.
This is important for a number of reasons. First, like your value proposition, it reminds your leads why you're a unique company and how you solve problems for your clients.
Second, it shows that you acknowledge your competition and their advantages, and you still think you can outdo them. That confidence is important — although you never want to sound cocky — especially when you have data and information to support your confidence.
Last, it shows your leads that you're dedicated to helping them succeed. You know your competition and their flaws, and you've made sure that your company doesn't have those same issues. With that, you help your clients the best way possible.
WebFX specializes in B2B client success.
Wheeler Machinery Co., saw 82% higher average time on site after partnering with WebFX for SEO, CRO, web design and development, and website content services.
See Case Study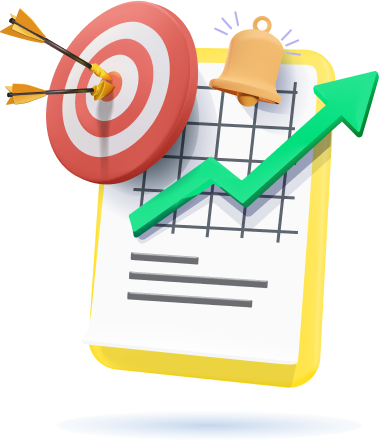 Nurture (and convert) more B2B leads with plug-and-play lead nurturing services
You don't have to know the ins and outs of lead nurturing when you have a digital marketing agency like WebFX on your side. With our lead nurturing services, your business can access a plug-and-play solution.
That's because our plans include access to services like:
| Service | Uses |
| --- | --- |
| Welcome or onboarding | Greet first-time subscribers, website visitors, leads, and more. |
| Recruiting | Attract new and qualified employees. |
| Seasonal | Highlight holidays like Mother's Day or promote holiday sales, like Black Friday. |
| Re-engagement | Connect with subscribers who haven't visited your website in a specific timeframe. |
| Event | Promote an upcoming event, like a webinar, in-store sale, or product launch. |
| Abandoned cart | Alert subscribers or website visitors that left your website without completing their purchase. |
| Post-purchase | Build brand fans with post-purchase emails that share helpful guides, encourage feedback, and more. |
Start generating more revenue for your business through lead nurturing by requesting a proposal now!