A successful real estate agent is a master of real estate lead generation. That's why so many realtors research the best real estate websites for lead generation, as well as offline tactics for attracting more home buyers and sellers to your agency.
It's also why we compiled the following lists:
When determining which companies and services would earn a spot on our two lists, we considered a few different factors, including cost, features, and lead quality.
Keep reading to learn which services and companies topped our lists for real estate lead generation. For even more tips on attracting more qualified leads, sign-up for Revenue Weekly and receive actionable advice in your inbox!
Don't miss our Marketing Manager Insider emails!
Join 200,000 smart marketers and get the month's hottest marketing news and insights delivered straight to your inbox!
Enter your email below:
Inline Subscription Form – CTA 72
"*" indicates required fields
(Don't worry, we'll never share your information!)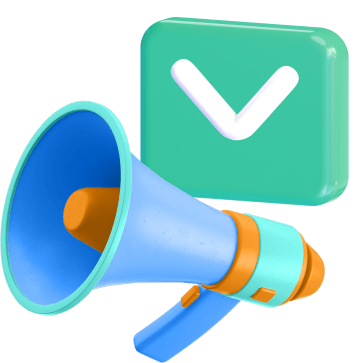 3 best real estate lead generation companies
When it comes to real estate lead generation companies, these businesses topped our list:
Keep reading to learn how you can use these companies to generate your next realtor lead:
| Lead Generation Company | Price | USE THIS LEAD GENERATION COMPANY TO: |
| --- | --- | --- |
| Google My Business | Free | Attract real estate leads looking for a realtor or real estate agency |
| MarketingCloudFX | $500-$800 / mo. | Nurture real estate leads and attribute lead generation efforts to different strategies, like SEO |
| Zillow Premier Agent | Varies – Dependent on ZIP code | Reach real estate leads using one of the world's biggest real estate websites |
1. Google: Google Business Profile
Cost: Free
Google Business Profile — from Google — is one of the best solutions to real estate lead generation. With Google Business Profile, you create an online profile that will appear in relevant search results. In most cases, these search results will have a local intent, like "real estate agent in phoenix az."
Advantages of Google Business Profile, also called GBP, include:
GBP is free
GBP provides searchers with helpful information, like your address, phone number, and hours
GBP shares online reviews about your agency
GBP includes photos from your agency, like your latest listing or successful closing
While many real estate lead generation companies have downsides, Google Business Profile does not. Go ahead and create a profile for your agency or claim your existing one. Then, start updating it with valuable information about your team and services.
2. WebFX: MarketingCloudFX
Cost: Included with service packages
MarketingCloudFX from WebFX is a marketing automation software that includes LeadManagerFX and LeadNurtureFX. These two tools, plus the artificial intelligence and machine learning capabilities of MarketingCloudFX, can help you nurture more leads and bring on more valuable clients.
Advantages of using MarketingCloudFX for real estate agent lead generation include:
Get real-time data about the people and businesses visiting your website
Understand which channels, like search, brought people to your site
Learn how users interact and engage with your website
Build custom journeys or workflows for nurturing leads
Personalize website experiences based on a user's location, company, and more
Sync lead data with customer relationship management (CRM) software like Salesforce
Disadvantages of MarketingCloudFX include:
MarketingCloudFX requires a monthly subscription
MarketingCloudFX provides the most value when you have an active digital marketing strategy
Overall, MarketingCloudFX offers a competitive solution to lead generation for real estate. If you use online marketing to promote your agency, you'll get more value from this lead generation software because it provides you with the tools to convert more of your website traffic.
3. Zillow: Zillow Premier Agent
Cost: Varies — dependent on ZIP code
Zillow is synonymous with real estate, so it makes sense their Zillow Premier Agent program earned a spot on our list of the best real estate lead generation companies. This lead generation solution, however, focuses on residential versus commercial real estate.
Advantages of Zillow Premier Agent include:
Reach a broad, BOFU audience
Get featured on relevant listings
Have access to a CRM
Receive phone call introductions with leads
Some downsides to the Zillow Premier Agent program include:
You pay for every lead
You limit your presence to a single website
You pay a monthly ad spend
While Zillow is a competitive real estate lead generation company, it does come with some downsides that make some of the other alternatives a better choice. For example, with Google My Business, you can expand your presence (for free) outside Zillow.

Hear What It's Like to Work With WebFX!

"We were referred to WebFX and have been wowed with their company culture, professionalism and attention to our business needs. It has been a great few months working with them and we look forward to continuing our relationship with them and enhancing our seo!"
Real Estate Agency
5 best real estate lead generation services
The best real estate lead generation services are:
Keep reading to learn more about these services!
| Lead Generation Service | Price | USE THIS LEAD GENERATION SERVICE TO: |
| --- | --- | --- |
| SEO | $750-$2000 / mo. | Attract potential leads in different stages of the buyer journey |
| Social media | $4000-$7000 / mo. | Attract and nurture real estate leads, plus generate referrals from past clients |
| Content marketing | $2000-$10,000 / mo. | Attract future leads and nurture them with top-, middle-, and bottom-of-the-funnel content |
| Email marketing | $9-$1000 / mo. | Nurture real estate leads over time |
| PPC advertising | $9,000-$10,000 / mo. | Generate real estate leads fast |
1. SEO
Cost: $750-$2000 / mo.
When it comes to lead generation for real estate, SEO is one of the best options.
That's because SEO works to reach homeowners and homebuyers when they're trying to find you, like when they're searching for real estate agents on Google or Bing. With SEO, you optimize your real estate website to rank at the top of relevant search results, like "real estate agent phoenix az."
As your real estate lead generation service, SEO offers several advantages:
SEO works 24/7 for your agency
SEO delivers qualified leads, like people in your service area or your specialization
SEO eliminates the need to pay for leads
SEO attracts people at the perfect moment — when people want you
SEO works well with other strategies, like content marketing and email marketing
A few disadvantages of SEO include:
Overall, SEO's downsides aren't enough for companies to ignore this real estate agent lead generation strategy. With SEO, you can continually drive relevant traffic and leads to your website, which lowers your reliance on lead generation sites.
2. Social media marketing and advertising
Cost: $4000-$7000 / mo.
Marketing and advertising your real estate firm on social media is another proven service for real estate lead generation. People spend a significant amount of time on platforms like Facebook and Instagram, and having a presence there can get you a regular stream of new clients.
The advantages of using social media marketing and advertising include:
Direct social media followers to relevant listings on your website
Maintain relationships with past or existing clients to encourage referrals
Nurture followers into clients through educational and funny posts
Learn valuable information about common pain points and interests of your target market
Create smart ad campaigns that target users based on their location, interests, and more
Some disadvantages of using social media to generate leads for realtors include:
You have to stand out from everyone else in a user's newsfeed
You have to compete against algorithms, which de-prioritize business posts
You have to maintain a consistent posting schedule to keep users engaged
While social media does pose some challenges that require creative thinking, it's worthwhile to have an active presence on the networks your audience uses. That way, people can look up your agency and learn more about you through those channels.
3. Content marketing
Cost: $2000-$10,000 / mo.
Content marketing is another top real estate lead generation service because it generates three times as many leads as traditional marketing. With content, which can range from blog posts to videos, you have the chance to educate and inform readers, as well as persuade them to become your client.
The advantages of content marketing include:
Content marketing works 24/7 for your agency
Content marketing delivers long-term performance, especially if the content is evergreen
Content marketing captures users in every stage of the buying funnel
Content marketing nurtures users to becoming leads and, eventually, clients
Content marketing increases your visibility in search results
Some disadvantages of content marketing include:
Content marketing requires developing, writing, editing, and publishing content
Content marketing takes time to show results
Content marketing risks failure depending on topic selection
Like SEO, the cons of content marketing aren't enough to convince companies to ignore this realtor lead generation service. Real estate agencies will often find success with content marketing by outsourcing it to an experienced content marketing agency.
4. Email marketing
Cost: $9-$1000 / mo.
No matter the industry, email marketing is one of the best ways to generate leads. With email marketing, you can boost your real estate lead generation strategy by attracting and nurturing leads with compelling content and automated drip campaigns.
The advantages of using email marketing for lead generation include:
Get a cost-effective and low-cost solution to generating leads
Engage users with personalized emails that include their name and location, for example
Build dedicated drip campaigns for nurturing specific leads, like homeowners looking to sell
Increase referrals with exclusive offers for existing clients
Achieve an impressive return on investment (ROI) — the average is $44 for every $1
Some disadvantages of email marketing include:
Again, these downsides aren't enough for agencies to stop using email marketing as a real estate lead generation service. That's why this real estate agent lead generation strategy earned a spot on our list — it's effective and drives results.
5. PPC advertising
Cost: $9000-$10,000 / mo.
Real estate companies also use PPC advertising to generate qualified leads. With PPC advertising, you create targeted ads that appear in search results, as well as websites. Generally, PPC ads focus on users in the bottom-of-the-funnel (BOFU) because they're more likely to convert.
The advantages of using PPC advertising for lead generation include:
Attract qualified BOFU leads
Remarket to people who already visited your site
Earn a top spot in high-value search results
Create ad campaigns based on different users, like homebuyers vs. homeowners
A few disadvantages that come with using PPC advertising for generating realtor leads include:
You must pay for each lead
You must maintain an active ad spend to keep your ads live
Overall, PPC advertising is a smart strategy when you're looking to attract leads fast. However, in the long-term, it makes more financial sense to invest in content marketing, email marketing, and SEO because they don't require a monthly ad spend.
37% of marketers say that generating high-quality leads was one of their biggest challenges.
We want to decrease that percentage.
WebFX can help you generate high-quality leads with a customized marketing strategy.
Learn More About Lead Generation Services
FAQs about real estate lead generation
Browse our FAQ for more information about real estate lead generation:
What is lead generation for realtors?
Lead generation allows you to focus on attracting website visitors that are more likely to become paying customers.
A multi-step process, lead generation narrows the pool of potential clients, leaving you with more qualified leads.
In addition, lead generation helps your team gain valuable insight into your target market, and it allows you to tailor your marketing messages to better resonate with prospects.
What is a real estate lead generation company?
A real estate lead generation company is a business that provides a platform real estate agents or real estate agencies can use to find, purchase, or nurture leads. In most cases, these companies will charge a fee for their services, whether on a monthly or per lead basis — Google Business Profile is the exception.
What is a real estate lead generation service?
A real estate lead generation service is a service for attracting, nurturing, or closing leads. While companies can invest solely in lead generation services, which may use strategies like cold calling, most agencies will see a better return when using lead generation services like email marketing and SEO.
These services tend to work better because they focus on pulling clients to your agency versus pushing clients to your agency, which is the case with cold calling. SEO, for example, generates real estate leads because it connects you with users actively looking for a real estate agent.
Why does real estate lead generation matter?
When people search online for a realtor in their area, you want your site to be easy to find. Strategies like search engine optimization (SEO), pay-per-click (PPC) advertising, and social media marketing can make this happen.
However, this is only valuable if you're able to turn them into leads. Without a solid lead generation strategy, you could be sinking money into marketing campaigns that aren't attracting the right kind of traffic.
How much do real estate leads cost?
Prices for real estate leads depend on multiple factors, including your location, lead generation company or service, and target market. Rates vary so widely that real estate agents can pay as low as $20 per lead or over $1000 per lead.
Is buying real estate leads worth it?
While many realtors rely on top real estate lead generation companies like Zillow Premier Agent to find their next client, they'd likely see a higher return on investment if they used lead generation services like SEO, email marketing, and content marketing.
That's because these services work to attract, nurture, and close leads looking for real estate assistance. They also target every stage of the buying funnel, from awareness to consideration, which widens your lead generation scope.
While your competitors focus on the bottom of the funnel, you're focusing on every stage. This comprehensive approach allows you to nurture realtor leads from the top of the funnel to the bottom, which means they never become a purchase option for the competition.
It's a smarter, more effective lead generation strategy, and it's one our digital marketing agency has used with great success. For example, in the past five years, we've helped our clients earn over 6.3 million qualified leads.
How can I generate more real estate leads?
If you're a real estate agent looking to attract more clients, there are many opportunities to raise awareness of your services. Let's take a look at a few of the lead generation strategies you can try.
Host webinars and online events
Events are a great way to engage business prospects, but not all great leads have the time to attend industry functions. With webinars, they can watch from the comfort of their own office.
Plus, webinars can keep generating leads long after the event has ended. Attendees can stream them online or download recordings after the event.
You can also promote past webinars and presentations on your website and social media accounts.
Offer premium site content
Premium content includes everything from interactive surveys to downloadable guides, and you can offer it to your site visitors free of charge.
Many people research their real estate options online before choosing a provider, and if they find your content helpful, they will be more likely to choose you for their real estate needs. Most of the content on your site should be freely accessible, but you may choose to "gate" particularly valuable items.
This requires site visitors to enter their email addresses to receive access to materials. Then, you can follow up with anyone who shows interest in the content and tailor your communication based on what they downloaded.
For example, if someone downloads a guide to buying a first home, you can follow up with an email with first-time home buying tips and position yourself as an expert in the field.
People will be more likely to choose a real estate agent that provides helpful information in their search online.
Potential leads might not need your services right away, but when they do, they will remember your name.
Send email newsletters
After you've compiled a list of subscribers, you can keep in contact with potential leads via email newsletters.
Keep in mind, though, that nobody likes email spam. Make sure your emails provide value to readers and contain helpful content that will aid in their information search. In other words, provide your subscribers with resources they can't get in one spot anywhere else.
Don't forget to link back to your website in each email so that people can easily access additional information. You can also include buttons for your social media profiles and encourage readers to like your content and share it with family and friends who might be interested in your services.
Post on social media
Social media is great for brand building, and realtors can use platforms like Facebook and Twitter to attract and convert qualified leads.
Lead generation requires insight into your target audience, and social media is an effective way to learn more about your potential clients and tailor your marketing efforts to better reach them. You can also track brand mentions and listen in to what people are saying about their services.
You can also use social media to interact with prospects online, answer their questions, and provide helpful content that aids in their information search. This will help to bring people into your sales funnel and convert more qualified leads.
Given the amount of people that use social media every day, it's the perfect place to reach your target audience and convert new leads.
Our digital marketing campaigns impact the metrics that improve your bottom line.
See More Results

WebFX has driven the following results for clients:

$3 billion
In client revenue

7.8 million
Leads for our clients

5.2 million
Client phone calls
Generate more leads with these real estate lead generation services
Interested in finding out more about how lead generation can grow your real estate business?
Contact us today to learn how our real estate lead generation services attract and convert quality leads online.
Our award-winning team of lead generation experts would love to work with you, and we'll set your real estate business up for success!
Earn a 20% greater ROI with WebFX