In short, yes. And those are the metrics that should be the focus of your optimization efforts.
But what are the top email marketing metrics to track in 2021?
Call 888-601-5359 to speak with a strategist about email marketing plans from WebFX, or keep reading to learn more about the metrics you can use to measure your success with email.
List of email marketing metrics to track in 2021
Without tracking our list of email marketing metrics, you won't know how your email campaign performs, what you need to change, or how you can improve. That's why we recommend that every business with an email marketing campaign opts to monitor the following metrics:
Email marketing metric 1: Email subscribe rate
First, you should pay attention to how well your email subscriber list is growing. Most lists have a natural decay rate, which is why you constantly need new subscribers. If your email list is slowly losing steam, it's time to push some new strategies that will get you more subscribers.
Email marketing is one of the most valuable resources a company can use to reach potential clients or followers. If you're going to use it to your advantage, you need to cast a wide net. You need subscribers.
Email marketing metric 2: Email open rates
This tells you exactly what you might expect: How many people clicked your email. Getting recipients to open your emails is one of the first steps to gaining customers through email campaigns, but it's also the most essential. After all, if no one's reading your emails, you can't get new customers.
This metric is hugely valuable when you're testing email subject lines to see which gets more attention from recipients. The open rate is an accurate indicator of which email headline drew more attention. Even if the difference is just a percentage point, it's significant enough to guide the future of your campaign, especially if you're emailing to a large group.
Email marketing metric 3: When recipients opened emails
You sent your email out on Monday at noon, but the majority of recipients didn't open it until Tuesday at 9 a.m. Could your campaign benefit from sending emails just before peak hours? There's only one way to find out!
By adjusting the time you send your email blasts, newsletters, coupons, or other information, you can potentially increase clicks and reads on your emails. If you consistently see that most of your emails are being opened at a certain time of day, you might as well try to match the campaign's behavior to your recipients' behavior and see if your campaign improves.
Email marketing metric 4: Clickthrough rate
If your readers skim your emails but don't take action, you'll see relatively little site traffic from your email marketing campaigns. This tells you that your headline engaged readers, but the body content wasn't compelling enough to make them visit your site.
This is the time when you should begin to re-evaluate the way your content reads. Is it compelling? Does it include calls to action?
The more people click links in your emails and visit your site, the more likely they'll be to convert. Make sure that your calls to action are clear, and you'll see much better results overall.
Email marketing metric 5: Conversions attributed to email
Your emails should guide recipients to somehow take a step toward becoming a customer (or just to become a customer). Conversions attributed to email show you how much of your business you can attribute to a campaign, which also allows you to judge whether or not it was successful. In a sense, this is showing you how much money your email campaign is worth.
You can learn quite a bit from the conversion rate, including whether your copy is compelling or not. You can also determine what pages people are more receptive to clicking, what anchor text gets the most attention, whether or not a landing page is an appropriate addition to an email, and more.
Email marketing metric 6: Email unsubscribe rate
One of the most disheartening feelings is watching your subscriber list decline. This is a clear indication that some element of your email marketing technique is off-base, and it gives you the chance to rework a new, more effective campaign.
Tracking how many people unsubscribe from your messages is a hard learning experience, but it's also the best way to learn that your audience simply isn't responding to what you have to say. This is especially critical for any business that's just starting out in email marketing since the future of the company partially rides on the success of these campaigns. When you don't have a lot of money in your budget, you need to make sure every marketing effort counts — especially email.
Email marketing metric 7: Delivery failure rate
A failed email is one that comes back to you with an alert saying that the email address doesn't exist. These emails can happen frequently, especially if you have open form submissions on your site, and if you're getting a lot of them, it's possible that lots of people are lying on their opt-in forms.
Mass failure rates are also a sign of failed attempts at buying email lists, which is generally considered to be an unsuccessful email marketing technique anyway. You want to grow your list organically because those people want to hear from you. Sending unsolicited emails to people who don't know who you are is a surefire way to get branded as spam.
Regardless of why an email failed, you need to remove the address immediately from your subscriber list. Otherwise, you run the risk of email providers labeling you as spam for trying to send messages to unregistered email addresses.
What Does
Google

Have to Say About Us?

As a Google Premier Partner, we have access to Google experts that help us make the best decisions for our clients. Check out what Becky has to say about WebFX.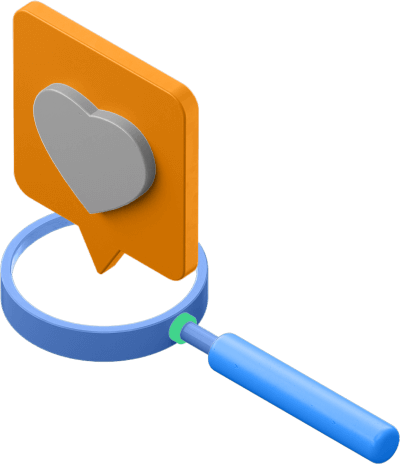 "We have seen WebFX steadily set and hit aggressive Key Performance Indicators with clients as well as boost performance through disciplined optimization, which is the key to a great agency. Because of their partnership with us, WebFX has access to insights and new products before anyone else, allowing them to stay ahead of the curve in digital marketing tactics. At the end of the day, they do a really good job of understanding your business and using our products to reach your audience at the right time."

Learn More
WebFX can help you track key email marketing metrics
At WebFX, email marketing is one of our main areas of expertise. Not only can we help you with email marketing analytics when it comes to tracking key metrics, but we know how to write compelling headlines and body copy that interest recipients and keep them reading to the very end. Our expert email marketers will create and refine email strategies with you so you can see the results that you desire.
We also have a proprietary email marketing software, MyEmailFX, to help you manage your subscriber lists, drip campaings, and more.
Do you want your business to grow? Contact us today or give us a call at 888-601-5359 to start using email to make you money.