Email Marketing Analytics
Email is a powerful tool that allows marketers to reach their target audience right in their inboxes, and it has the potential to earn your business an incredible ROI. In fact, for every $1 you spend on email marketing, you can earn up to $44 in revenue — a 4400% ROI!
If you want your email marketing efforts to be successful, you need to monitor your campaigns on a regular basis and use analytics information to improve them. This will help you optimize your emails and get the most out of your email marketing strategy.
On this page, we'll take a look at how to track five email marketing metrics to help you reach more customers and earn more revenue online.
Let's get started!
Our digital marketing campaigns impact the metrics that improve your bottom line.
See More Results

WebFX has driven the following results for clients:

$3 billion
In client revenue

7.8 million
Leads for our clients

5.2 million
Client phone calls
Why you need email marketing
Before we dive into email marketing analytics, let's take a look at five reasons email marketing is so beneficial.
1. Cost-effective
Compared to traditional advertising, email marketing is an extremely affordable way to reach customers and potential customers. And we've already established its stellar return potential.
With email marketing, you don't have to worry about print and postage fees or advertising costs.
This makes email one of the most affordable ways to market your business online. So if you want to reach more people for less money, email marketing is a great option.
2. Easy to create
Email campaigns are also fairly easy to create, and you don't need a large team or extensive technical knowledge to get results from the channel.
Most email marketing platforms, like EmailMarketingFX, allow you to choose from a selection of templates and customize them to fit your brand and message. This means you can quickly and easily create custom email campaigns to reach your target audience.
Then, once you have a custom template in place, creating emails will be even easier in the future.
3. Increases brand awareness
Each time you send an email, potential customers are exposed to your business and brand.
Even if recipients don't immediately make a purchase or contact you for information, they will be more likely to remember your business in the future when they need the products or services you offer. And beyond that, they'll also be more likely to recommend you to friends and family members.
When you stay in touch with your target audience on a regular basis, you increase the chance that they will eventually become customers.
4. Highly-targeted
When done correctly, email marketing campaigns are also extremely targeted.
Because people need to subscribe to receive your emails, you avoid wasting on people who aren't part of your target audience, and aren't interested in your products and services.
You can also segment your email lists based on lead status, demographic information, location data, and where they signed up for your list. You can even let each subscriber determine which types of information they want from you, making it even easier to deliver the right messages.
You can also personalize your messages with information tailored to each recipient, increasing the likelihood that they will become customers.
5. Measurable
Finally, it's easy to track and measure the success of your email campaigns.
Email platforms like EmailMarketingFX give you access to key performance indicators (KPIs) like open, click, and bounce rates. You can also test various elements of your emails, such as subject line, sender, and email content, then monitor the results of these tests.
Then, you can use your findings to tweak your emails and get the most out of your email marketing campaigns.
Learn how we increased traffic by over 40%, and conversions by over 100% for an ecommerce client.
Read the Case Study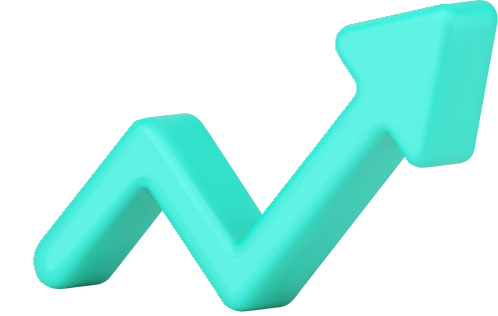 5 email metrics you should track
Digging into email marketing analytics is the best way to improve your campaigns, but if you've never done it before, it can be difficult to know where to start. Let's take a look at five email metrics and KPIs you should monitor.
1. Open rate
As its name suggests, your open rate refers to how many people open each email you send.
There is no standard answer for what a good open rate is, because the answer varies based on your industry. Generally, an open rate of 20-30 percent is a good benchmark.
The best way to use open rates to evaluate the success of your email campaigns is to compare them over time. If your average open rate was 14% last quarter and 16% this quarter, you're improving!
You can also take a look back at your open rates over the history of a specific campaign. Which of your emails received the highest open rate? Did you do something different with that email?
This give you insight into what your target audience likes and help you improve your open rates moving forward.
Testing elements like send times, sender name, and subject lines can also all improve your email open rates. For example, you might find that your audience opens more messages in the morning. You can also conduct A/B tests to determine which subject lines lead to more opens.
Then, you can incorporate your findings to achieve even higher open rates.
2. Click rate
Click rates are also fairly easy to understand, and they measure how many people click the links in your emails.
For example, if you email 100 people and 25 people click a link somewhere in your email message, you will have a 25% click rate.
Again, average click rates vary by industry, but typically anything over 10% is good.
One effective way to improve click rates is making sure your emails are optimized for mobile. If your emails don't display well on mobile devices, people may not be able to read or click the links in your emails.
You can also experiment with adding button links instead of text-only links, and make your links larger so that they stand out more in your emails. And adding videos in your emails can increase click rates by 50%.
3. Bounce rate
The next metric you need to monitor is bounce rate, and it can be divided into two categories.
Hard bounces: These bounces occur when you send a message to an email that no longer exists. Email providers like Gmail, Yahoo, and Hotmail pay close attention to hard bounces.
You need to make sure that you remove recipients from your email list after a hard bounce. If you don't remove them, you could see a reduced delivery rate.
Soft bounces: Soft bounces, on the other hand, mainly occur when a person's email inbox is full. As soon as they clear out a few messages from their inbox, they should get your email.
You don't need to worry too much about soft bounces. But if your bounce rate reaches 2-3%, you may want to consider cleaning up your email list.
4. Unsubscribe rate
Your unsubscribe rate refers to how many people unsubscribe from each email you send.
Each email you send will have a different unsubscribe rate. Typically, you should aim to keep your unsubscribe rate to about 0.2%. However, if your email list is fairly unresponsive, your unsubscribe rates may be as low as 0.05%.
If you happen to see a sudden increase in unsubscribes, you'll need to do some investigating. Obviously, recipients didn't like something about the email you sent. Maybe the topic didn't interest them or maybe you reached them at a bad time of day.
If you can pinpoint specific trends, you'll be better able to keep your subscribers happy and get the greatest return from your email efforts.
5. Spam complaints
You'll also want to pay attention to the number of subscribers who mark your emails as spam.
Like all other metrics, spam rates vary by industry, but average spam or complaint rates are typically about .02%. If your spam complaints surpass 0.05%, you need to take action.
A simple way to reduce spam complaints is making sure your unsubscribe link is visible in every email you send. When people want to unsubscribe and can't find the link, they will be more likely to get irritated and mark your emails as spam.
Get lots of spam complaints can impact your sender reputation. A poor sender reputation can then lower your email deliverability rate, meaning less of your subscribers will see your emails in their inbox.
Email marketing and Google Analytics
Now that we've covered the email marketing metrics you can measure within your email marketing platform, let's take a look at how you can further track your email efforts with Google Analytics.
If you already have Google Analytics set up on your website, it's fairly easy to incorporate additional email tracking.
When you log into your Google Analytics account, click the Acquisition tab on the left-hand side of the screen. Click the Overview tab in the drop-down menu under Acquisition, and you'll be able to see the number of new users and sessions on your website from all channels, including your email campaigns.
You can also use Google Analytics to set up custom goals related to your email campaigns. For example, you can set up goals to track conversions like number of new leads, newsletter and webinar signups, phone calls, and more.
If you click the email tab in your Acquisition Overview, you will be able to sort by various email campaigns and get an in-depth look at each of your goals.
For more information about how to set up Google Analytics for email tracking, contact WebFX!
WebFX is a top email marketing company
WebFX is an award-winning email marketing company based in Harrisburg, PA. We offer custom email marketing plans, and we publish our prices online, so you can choose the option that's right for your company.
Our email marketing experts will help you promote your brand, establish connections with customers, and earn more revenue online. To date, we've driven over $3 billion in sales and over 7.8 million leads for our clients.
Want to hear what they have to say? Check out our reviews and testimonials to learn more.
Learn more about email marketing
Ready to create a custom email marketing strategy today?
Check out our email marketing plans and pricing, and contact us today to speak with a strategist.
We're excited to hear from you!