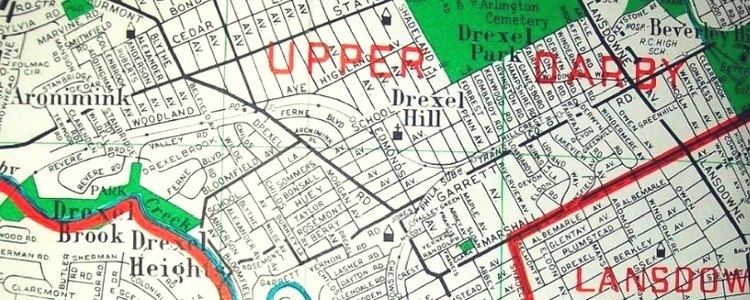 Internet Marketing Services for Darby, PA
As a major town in southeastern Pennsylvania, Darby is both a historical center and an incredible business opportunity.
In the 1800s, Darby was known as a quiet borough in the Philadelphia countryside. Today, it's unfortunately become better known for crime.
Darby, Pennsylvania has twice as many drug crimes, six times as many violent crimes, and 24 times as many property crimes as the rest of Delaware County. On top of that, more than one third of Darby families live below the poverty line. So how can a business — especially a local or regional business — expect to thrive in such an economically difficult area?
The answer is right in front of your eyes: the Internet. If you'd like to speak to an Internet marketing specialist about your Darby business, you can reach us at 888-601-5359.
How Internet marketing helps Darby, Pennsylvania businesses
Internet marketing is the process of promoting your business and attracting new customers online.
On the whole, that sounds simple — but there are lots of moving parts involved in Internet marketing that make it successful.
There's search engine optimization (SEO), web design, pay-per-click advertising (PPC), social media marketing, and so much more.
That probably sounds like a lot of work, especially if you've never used Internet marketing before.
But the fact is that Internet marketing is like learning a musical instrument — the more you practice, the better you get.
Internet marketing pays, too. SEO alone yields a 14.6% close rate with B2B leads and a potential increase of 80% in local customers. On top of that, the content on your website can attract three times as many leads as traditional marketing (like TV and radio).
The bottom line is this: Internet marketing helps your business grow.
Even if you primarily sell to a small number of customers in Darby, you can still expand your business beyond the town's borders. More business means more revenue, and more revenue means more potential for growth.
You can re-invest that revenue into your business to do anything — including hiring more employees. And while Darby may have its challenges, every town does. You can still hire new employees, expand locally, and even make Darby a better, safer place.
After all, crime falls when people have good jobs.
So Darby may not have the best reputation right now — but if you can get more revenue, hire more people, and expand your business, you can make Darby safer for everyone.
Plus, you'll have the opportunity to become a major authority in your industry.
But you don't have to just take our word for it. Check out what WebFX did for one of our clients near the Darby area.
Some of our client Successes
WebFX clients near Darby, Pennsylvania: National Fulfillment Services
Some time ago, National Fulfillment Services came to us looking to raise their profile and increase their customer base.
They wanted a top-notch website with the marketing power to accelerate them to the top of their industry. And that's exactly what we gave them.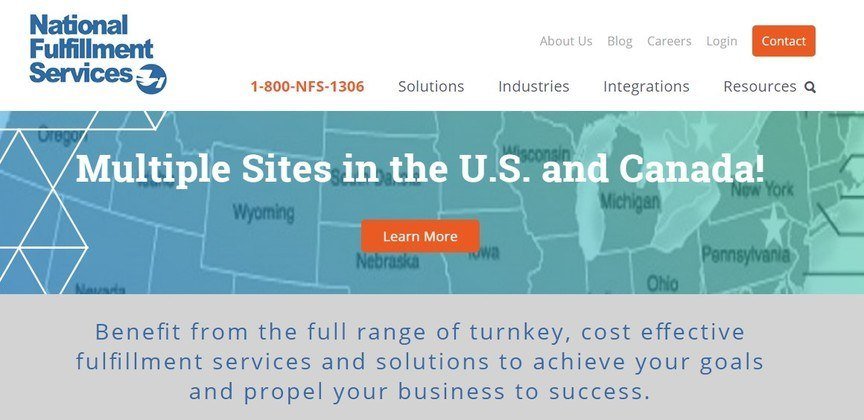 Today, NFS is a leader in terms of third-party warehouse and order fulfillment services. We made sure that the tech-savvy Internet users of today could get in touch with NFS right from their website, drastically reducing the time to generate a lead and increasing their overall revenue.
Their website is now a sleek, reliable workhorse for NFS as a whole, and they're easily one of the most popular fulfillment services in the industry. We helped NFS achieve the goals they wanted, and we're happy to do the same for you!
WebFX is a full-service Internet marketing agency
At WebFX, we understand the value that every business presents to its community. That's why we work with so many local and regional businesses, helping them achieve their goals for growth and becoming well-known brands.
Our team of experienced Internet marketers works day in and day out for our clients, and we've achieved exceptional results for them. Our web design team, specifically, has even earned awards for their work with client websites.
Contact us today to grow your business and make a lasting change on your town!
WebFX. (646) 961-3131. 600 Third Avenue, 2nd Floor, New York, NY 10016