Internet Marketing Services for Indiana, PA
All Internet marketing agencies are not equal. While it would be nice for each and every agency out there to work with your business's best interests at heart, that's simply not the case.

Many businesses make the mistake of choosing a large, nameless agency to lead their Internet marketing efforts. These same businesses typically walk away months later, left unsatisfied and skeptical of Internet marketing moving forward.
WebFX is a different kind of agency. We're a PA business just like you, and know how to execute winning digital marketing strategies for businesses of all industries. We take the time to immerse ourselves in the culture of your business and to understand the nuances of your industry.
Every business has unique needs, based on their goals, locations, and industry. We recognize that fact, and as a result our marketing solutions are never the same. If you want to see effective Internet marketing in action, don't settle for generic, pre-packaged strategies. Keep reading to learn more, and give us a call at 888-601-5359.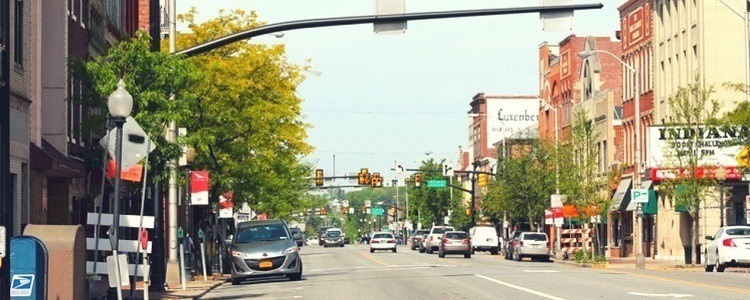 What is Internet Marketing?
Between the various buzzwords and acronyms, it's hard to know exactly what "Internet marketing" means. The phrase itself is really just an umbrella term that refers to any and all online marketing channels. Just like traditional marketing can be print, television, and radio, Internet marketing can mean search engine marketing, social media marketing, paid online advertising, and so on.
Here's a list of the most common areas of Internet marketing that businesses utilize:
Internet marketing is a very dynamic process, and the best overall strategies pull from at least two of the above channels. It's important to have a healthy mix of approaches to online marketing, because different businesses require different blends of strategies for optimal results.
If you're not sure where to start, we'd recommend looking into web design and SEO at first. Web design is needed because most forms of Internet marketing are based around your website, and SEO is essentially the bread-and-butter of long term traffic growth.
Some of our client Successes
Why pick WebFX?
We approach Internet marketing on a case-by-case basis. We know that no two businesses are the same, and each deserves a truly customized marketing strategy. Our Internet marketers are personally invested in every one of our clients, and take great pride in helping PA businesses succeed.
Not only are we a PA business, we know the Indiana County area. Many members of our team are PA natives who grew up in and around the Indiana area, with IUP alumni to boot.
It may not seem important for us to know that Jimmy Stewart grew up in Indiana, PA, or that Indiana is the "Christmas Tree Capital of the World." However, thorough knowledge of your business's locale allows us to craft the unique, tailored strategies that WebFX is known for.
Start marketing online today
The WebFX team has years of experience providing PA businesses with highly successful marketing strategies. If your business is in the Indiana area and you're looking for effective Internet marketing solutions, we'd love to help.
Contact us today for more information or a free quote!
Call 888-601-5359 or contact us online today to see how WebFX can improve your online performance.