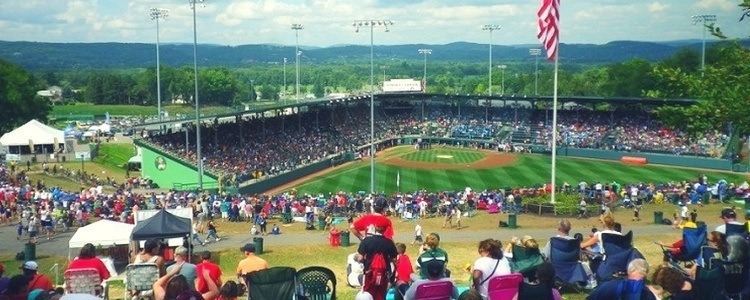 Internet Marketing in Williamsport
While it may not be the largest city in the Pennsylvania, Williamsport is one of the most well-known areas in the state.
That's because Williamsport has an incredible amount of history for a city of only 30,000. From the economic boom of the early and mid-1900s to the founding of Little League Baseball, Williamsport is home to hundreds of businesses — some of which have shaped the world!
As a part of that rich economic history, your company has some big shoes to fill. Maybe you run a restaurant, a jewelry store, or the Williamsport Symphony Orchestra. Or maybe you work for Little League Baseball!
Regardless of your company's industry, the most effective way to attract new customers is the same — Internet marketing.
Internet marketing can help Williamsport businesses grow to reach new heights of prosperity. With so much potential, every Williamsport company should use Internet marketing — you just need to learn how! If you're ready to speak to a strategist, give us a call at 888-601-5359.
What is Internet marketing, and how does it help Williamsport, PA?

Internet marketing is a general term that includes different strategies companies can use to grow their customer bases online.
There are lots of different ways you can use Internet marketing to your advantage. In order to figure out which ones are right for your business, you'll first need a basic understanding of what your options are.
These are eight of the most common Internet marketing strategies that you'll find:
Each of these strategies is based on the idea of getting more customers, but they all do it in very different ways.
To make Internet marketing even more effective, you can use multiple strategies at a time — or even together — to achieve results.
But even after you've learned about Internet marketing, how do you know it works?
At WebFX, we can prove it works with one of our clients from Williamsport.
Some of our client Successes
How Internet marketing helps Williamsport companies
Hermance Machine Company is an industrial machinery retailer with a storied history that goes back to 1902 — the heart of the Williamsport lumber boom.
Hermance came to us looking for ways to reach more customers and revenue, and we got to work with them right away.
We helped Hermance optimize their website and promote their business through a variety of different marketing initiatives.
Optimizing their website allowed search engines to find their company online and recommend it to their users. Their other initiatives related to promoting the company directly to potential customers through PPC and other channels.
The results speak for themselves. Hermance enjoyed increases in website traffic, customers, and revenue compared to their online presence before our partnership.
As one of the oldest and most successful Williamsport companies, we were happy to play a part in their success. And with our partnership in full swing, that success will continue to grow.
WebFX is an Internet marketing agency for Williamsport companies
At WebFX, we know that local businesses (like Hermance) constantly need new ways to grow. That's why we're happy to work with clients from Williamsport! Whether your company's history stretches back 100 years or if you just founded it five years ago, we can help you get the results you want.
Do you want to see your business grow? Contact us today to create an Internet marketing plan that works for your business!
Call 888-601-5359 or contact us online today to see how WebFX can improve your online performance.