What is PPC?
PPC advertising is a paid form of advertisement. These ads appear at the top of the search results above the organic listings. PPC ads are great for driving qualified leads to your page.
To start using PPC ads, you must choose keywords for your ad. Keywords trigger your ad to appear in the search results. If you want to see the best results with your advertising campaign, choose long-tail keywords.
Long-tail keywords contain three or more words. These keywords are specific and drive more relevant leads to your ad. A keyword like "carpet installers in Cleveland, OH" will drive better results than "carpet" for your advertising campaign.
Once you have your keywords selected, you'll bid for your ad's placement. You must set your maximum bid, which is the amount you are willing to pay each time someone clicks on your ad. This amount is flexible and can be changed at any time.
Your maximum bid and quality score determine your ad's placement. Your quality score is determined by factors like ad relevancy and clickthrough rate (CTR). A high-quality score will help you get better placement for your ad.
Once you have your placement, you will launch your campaign. Your ad will start appearing in front of relevant audience members to get them to check out your Cleveland business.
Questioning the quality of your SMB's PPC performance?
Get your FREE PPC audit from WebFX today!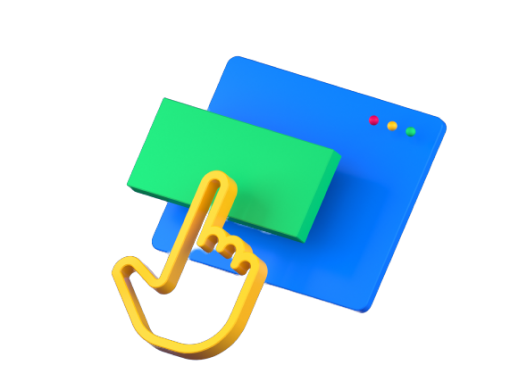 Why should I choose WebFX as my Cleveland PPC company?
You're ready to hire a Cleveland PPC company, but how do you find the right one? If you're looking for one that knows how to drive valuable leads and conversions for your business, look no further than WebFX. We're a full-service digital marketing company that specializes in PPC campaigns.
So, why choose WebFX?
We get to know your business
Every business is unique. We know you have a unique story and that your products/services have something special to offer your audience. Our team gets to know your business to help you develop a better PPC campaign.
We know that no two businesses are alike. Your background and values differ greatly. That's why we take time to get to know your business's history, operations, and goals to help you develop a PPC campaign that drives results.
We have a team of experts
When you partner with WebFX, you're getting a team of knowledgeable experts that know how to run a successful campaign. Our team is certified in Google Ads, so you can trust that we have the knowledge and expertise to run your campaign.
With over 25 years of experience in digital marketing, you can count on us to run a successful PPC campaign for your Cleveland business. We know what it takes to run a successful PPC campaign, whether you're located in Baltimore, Atlanta, or California.
We drive results
When you hire a Cleveland PPC company, you want to hire a company that knows how to drive results. Our team at WebFX has a proven track record of successful campaign for our clients. We know how to drive results and help them earn more valuable leads that convert.
Don't believe us? Just ask our clients! Check out our 1,020+ client testimonials that attest to the great work we do for them!