Drive Sales With a Proven Ecommerce PPC Agency and Google Premier Partner
Start driving sales for your ecommerce business with pay-per-click (PPC) ads on platforms like Google, Bing, and Facebook, and the experience of a Google Premier Partner, WebFX. As your ecommerce PPC agency, we'll use our experience from managing over 650 ad campaigns to generate revenue for your online store. Already, we've helped our clients earn more than $2.4 billion in revenue in the past five years. Get started today by requesting a proposal!



Get everything you need from one ecommerce PPC agency
Developing, launching, and managing an ecommerce PPC campaign is easy with our ecommerce PPC agency. As a full-service agency, we provide all the resources and skillsets needed to develop, launch, and manage your ecommerce PPC campaigns.
All our ecommerce PPC plans, for example, include:
Google, Facebook, and Bing ad networks
Remarketing
Dedicated account manager
Custom ecommerce PPC campaign development
Call tracking
Return on investment (ROI) reporting
Strategic bid management
Monthly performance and analysis reporting
And more
You can learn more about what our ecommerce PPC services include by browsing our three different plans. Or, you can talk with an experienced strategist one-on-one about your needs by contacting us online or giving us a ring at 888-601-5359!
[Video] WebFX and PPC: Our Approach
How does our ecommerce PPC company drive amazing PPC results for our clients? Check out our approach to PPC in the video to your right.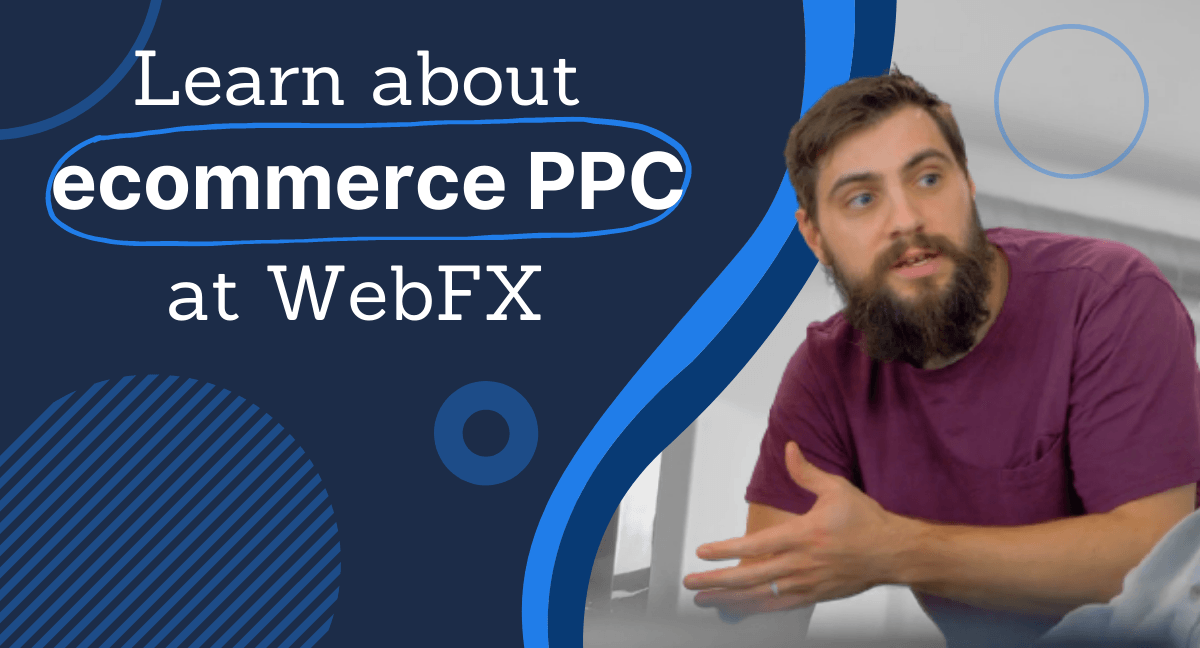 Types of ecommerce PPC ads we offer
We offer a wide variety of ecommerce PPC ads including:
Search ads (Google & Bing)
Display ads (Google & Bing)
Social media ads
Video ads
Remarketing ads
And more!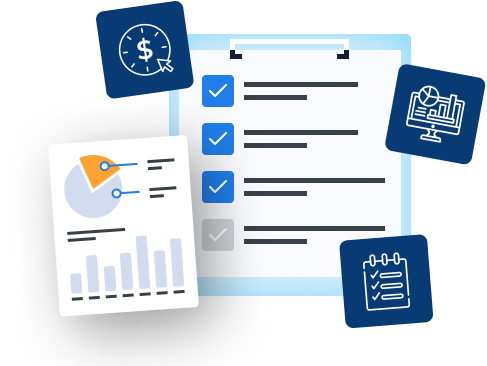 Improve your SMB's PPC performance with a FREE PPC audit.
Enter your email below:
Don't worry, we'll never share your information!
What do our ecommerce PPC agency services include?
Read on to get a feel for some of the fantastic services we offer as an ecommerce PPC agency.
Advanced keyword research and selection
Our advanced keyword research methods allow us to create aggressive targeting strategies to target the keywords that your audience uses. And we'll concentrate on the keywords that drive the most sales and leads for your business so that you can have the best ROI for your ad spend.
Using advanced keyword matching, we'll eliminate from the pool of keywords the negative keywords that won't bring conversions.
After creating an optimized list of keywords, our ecommerce PPC consultants will regularly monitor keyword performance and optimize your ad campaigns for better results.
Ad campaign copywriting and analysis
With WebFX as your ecommerce PPC manager, you won't have to worry about writing ad copy. Our ad management consultants use insights from in-depth industry research to create compelling ad campaigns.
With individualized in-house ad copywriting included in each of our services plans, you'll have ad copy that will drive results for your PPC campaign and maximize awareness of your ecommerce brand.
And, after each hand-crafted piece of quality ad copy is created, we take further steps to refine your ads and improve their impact and memorability. Our ecommerce PPC company optimize, test, and update each piece of content to boost clicks and conversions continually.
This process ensures that you will have the best performing and the most up-to-date ad copy for your PPC campaign.
Google Ads and Google Analytics management
When you partner with WebFX, we'll manage your Google Ads — and help you set up an account if you don't already have one.
We'll also link your PPC data to your Google Analytics account, so you can have even more insights into:
Ads that drive the most orders
Ads that drive the most calls
And more!
With this information, we'll help build you a strong and active PPC campaign for your ecommerce company.
Bid management
Our PPC agency for ecommerce companies focuses on strategic bid management too. When you partner with us, we'll ensure that your PPC campaigns remain cost-effective. We provide strategic bid management where your bids are what you set. You'll also be able to set a monthly ad spend and a budget for each ad group.
And with the specific ad spend you set aside each month, we'll help you make the most of each bid. Our consultants excel at strategic bid management, so you can maximize your paid ad spend and conversions.
Shopping ads
With Shopping ads being a best friend of ecommerce, we made sure to include Google and Bing Shopping ad management into our service packages.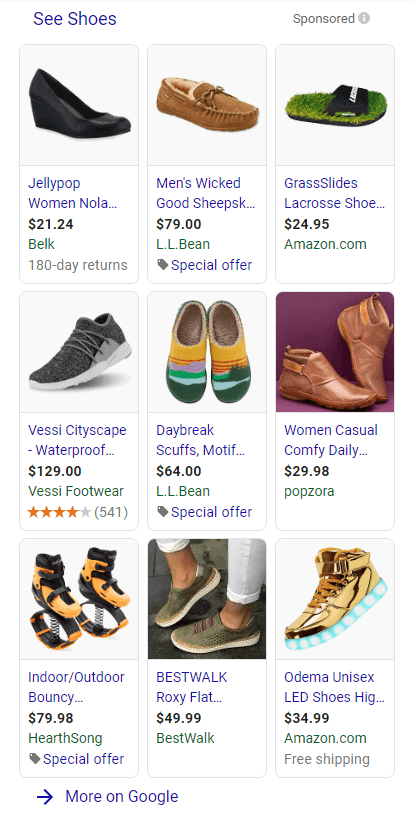 With Shopping ads, you'll increase the quality of your leads. Each of your conversions will be informed because the product information is featured directly in the ad. And you'll increase your presence because more than one of your ads, text or shopping, can appear in a search.
We'll create, launch, and manage your Google and Bing Shopping ads (also called Microsoft Ads), highlighting your products and driving your ecommerce store's sales.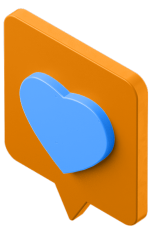 WebFX has helped us expand our digital footprint not only in Central PA and the mid-Atlantic, but also throughout the Continental U.S.
Remarketing
With each of our PPC services, we include remarketing options, tailored for ecommerce.
We'll help you take advantage of targeting options for your PPC campaign that will allow you to focus your ads on users that have visited your ecommerce site or demonstrated an interest in your products.
You can even target users who leave items in shopping carts untouched. With remarketing, you can remind those users of their abandoned items with an email, while they're browsing other sites, or when they return to your ecommerce store.
Remarketing to users gives you more chances to remind those users about your brand and to encourage them to convert.
And remarketing is incredibly effective! Users who view retargeted ads are 70% more likely to convert.
MarketingCloudFX
With our exclusive marketing software suite, MarketingCloudFX, you can keep close watch on your ecommerce PPC campaign's lead generation and conversion rate data.
MarketingCloudFX is the #1 ROI Tracking Technology Platform in the industry. With MarketingCloudFX, you can use the power of IBM Watson's machine learning and artificial intelligence to monitor the performance of your ecommerce paid campaign.
This client-exclusive software offers incredible features for you to maximize your ROI for your PPC campaign. With this software, you can easily:
Manage your leads with LeadManagerFX
Record your calls with CallTrackerFX
And much more
The best part of all? You get it all included when you sign up for our ecommerce PPC services.
Monthly reports
Our monthly custom reports service comes with all of our PPC management plans. Each month, you'll meet with your PPC manager via phone or web conference. You also have the choice of weekly reports with an added monthly payment.
In the custom reports, your ecommerce PPC consultant will go over with you on how your PPC campaign is performing. Your consultant will provide you with suggested improvements and changes for the next month and will answer any questions you might have.
Each report is customizable for your company's preferences and is accessible outside the once-a-month meeting.
This setup allows you to view and share the information with your team easily and to highlight any data you want to review.
How do our ecommerce PPC services work?
Wondering how ecommerce PPC services from WebFX work? Here's an overview of our process.
When you partner with WebFX, you'll team up with a dedicated ecommerce PPC account manager to guide you through every step of the process.
We'll take time to learn about your brand, audience, and PPC goals.
We then conduct in-depth research on your industry and your competitors.
We'll build a PPC strategy tailored to your audience and goals, complete with advanced targeting, ad copy, landing pages, and more.
We'll help you stay ahead of industry trends by analyzing the nature of your target market, and we'll track your new and existing competitors as well as any changes that could impact your product sales.
We offer customizable ecommerce PPC management plans, so you can choose the option that's right for your business and goals. And when you invest in our PPC consulting agency, you get the flexibility you want for your PPC campaign.
How can ecommerce companies benefit from PPC ads?
Still not sure PPC ads are right or your ecommerce company? Take a look at the top three benefits an ecommerce PPC agency can drive with paid ads.
1. You can drive immediate results
PPC as a marketing method is much faster than search engine optimization (SEO), and it'll put your right at the top of the SERPs.
With WebFX helping, all the work will be done for you, from bid management to ad copy, so you'll have more time to focus on your store. You'll see results that include immediate increased traffic and sales.
2. You can maximize your budget with advanced targeting
PPC is easy to control. PPC advertising platforms provide a wide variety of targeting options and complete control over your budget. With PPC, you only pay when someone clicks on your ad, so you'll have the highest return on investment (ROI) out of any other advertising method. Your money will be well spent on PPC ads.
3. You can easily track and optimize campaigns
PPC is also easy to track. On your PPC ad platform, you'll be able to record the number of impressions, clicks, and conversions based on your PPC goals. This makes it easy to optimize your PPC campaigns and track what is and isn't working, even easier with the help of WebFX.
Ready to Grow? Get your FREE Quote Today!
We measure our success by how much we WOW our clients.
What's it like to partner with WebFX for an ecommerce PPC campaign?
What makes WebFX different?
At WebFX, we genuinely care about you and your business. We'll bring a team of 450+ dedicated to helping you reach your PPC goals.
Your success matters to us, and when you succeed, we'll be cheering with you. We're devoted to helping your business reach and go beyond the goals of your PPC campaign, and future ones as well. We focus on driving results and have already driven more than $2.4 billion for our clients in the last five years.
With a client recommendation score that tops the industry average by 488% and a client retention rate of 91%, and we believe the facts speak for themselves.
WebFX is a Google Premier Partner, so you can feel content knowing that you'll receive a quality experience that puts you and your ecommerce business first.
And we don't only do PPC. We can help you manage your SEO campaigns, social media advertising, email marketing, and more.
Ecommerce PPC agency cost
How much do our PPC agency services cost?
At WebFX, we believe in being transparent, so we post our PPC ecommerce management prices on our site. You'll know exactly what you're getting and how much it costs when you sign up for any of our services.
And with custom reports, you know exactly where your money goes.
Partner with an ecommerce PPC agency that drives results!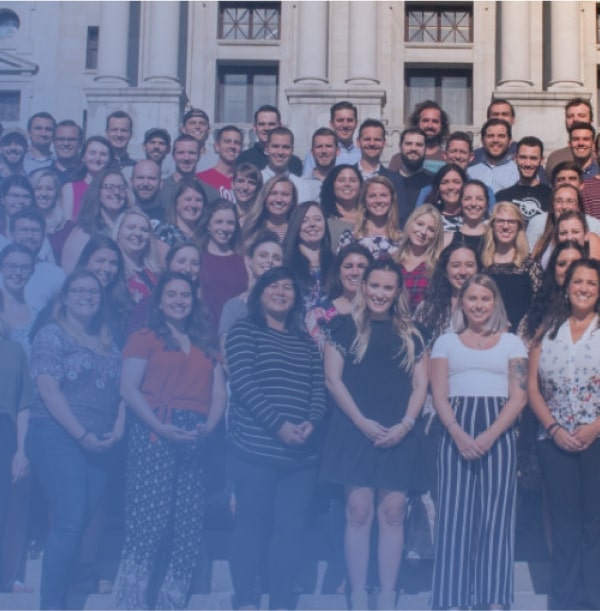 Ready to take the next step?
Connect with the experts at WebFX to skyrocket your ecommerce PPC results!
Learn how WebFX can jump-start your ecommerce PPC campaign by contacting us online or calling 888-601-5359!