The Best Pay-Per-Click Advertising Company for SMBs
Online advertising is a competitive space — and it demands a smart strategy for success. As one of the best pay-per-click (PPC) advertising companies, WebFX can provide your business with a smart strategy that generates impressive sales and maintains a low cost-per-click (CPC). If you're ready to get results from your paid ad campaigns, contact us today to learn how our agency can help your company grow!
Get a turnkey solution with the best PPC advertising company
You don't need more work for yourself. Shuffling between agencies for paid services is a hassle, costing you time and your company money. That's why our agency offers a turnkey solution to digital advertising, providing all the services and expertise you need to succeed in the online marketplace.
It's also one reason why our Google Premier Partner agency is one of the best PPC companies.
Ready to learn more?
Browse all our PPC services below. Plus, learn why paid advertising is a go-to strategy for companies across industries, from healthcare to manufacturing to retail. You can also contact us online or call us at 888-601-5359 to chat with our team about your business and goals for online advertising!
Choose your PPC advertising services
As the best PPC advertising company, we offer a suite of digital advertising services. Whether you're looking to advertise on Facebook, Google, Bing, or another network, our experienced team of PPC specialists can create a strategy that generates impressive results for you to share with your company.
Get all the advantages of the best pay-per-click company
At WebFX, we've become the best pay-per-click company for businesses like yours because of our commitment to our clients. We put you and your team first, serving as your partner and providing a top-notch client experience.
The advantages that make the most impact on our clients (and their strategies) include:
Google Premier Partner
Dedicated account manager
Custom strategy
Coordinated strategy for campaigns across channels, like social and search
Easy-to-use reporting software for viewing campaign performance and returns
AI-powered software for data-backed insight and recommendations for strategies
Fast communication for questions, responses, and more
Experience in a range of industries, from business-to-business to business-to-consumer
Additional perks that demonstrate our commitment to our clients and your business include:
Operating as a full-service agency, so we can offer supporting services, like SEO
Offering 25+ years of experience in online marketing
We've also helped our clients (in the past five years) earn the following:
$3 billion in revenue
5.2 million phone calls
7.8 million qualified leads
With our PPC agency, your team receives a seamless experience and your company gets the results it wants.
Questioning the quality of your SMB's PPC performance?
Get your FREE PPC audit from WebFX today!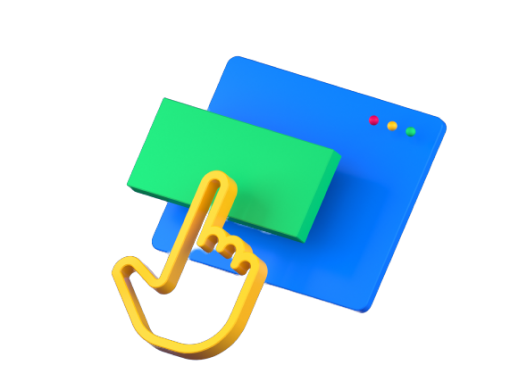 5 features of our PPC advertising services
Before you continue reading, take some time to watch this video outlining what PPC specialists do for businesses.

As the best PPC advertising company, our agency follows best practices for PPC. That's why our online advertising services, while different, often include these five core features, which are critical to the success of your online ad campaigns.
1. Keyword research
Keyword research is crucial to any successful PPC campaign since keywords are the essential building blocks of your strategy.
Without keywords, you won't have anything to bid on, target with, or outline with your landing page.
The best pay-per-click advertising companies, like WebFX, take the time to do extensive keyword research to determine exactly what terms you should bid on to have the best possible results with your ads.
They'll start by building an extensive keyword list. This includes keywords that relate to your products and services, and include a wide range of generic keywords and long-tail keywords.
Long-tail keywords are far more detailed, and much easier to rank for since they get lower search traffic. This also means they have lower competition, and you'll pay much less to create an ad that targets these keywords.
However, your product or service keywords likely get more search traffic and have a higher competition, which means you'll have to pay more if you want to see your ad in search results.
As your PPC advertising company, we will help you determine exactly what keywords would work best for your campaign, based on your specific budget.
2. Industry analysis
As your PPC campaign manager researches potential keywords, they'll also do an analysis of your industry. This is important because it gives them insight into what keywords your competitors are targeting, as well as what keywords would be the most beneficial to your campaign.
At WebFX, we perform an in-depth industry and competitor analysis so the keywords you target are on-par with industry standards. Plus, we provide you with a dedicated account manager, another feature that makes us the best pay-per-click company for our clients.
3. Ad copy performance testing
Choosing the right keyword not only helps you target your most qualified audience, but it also gives PPC advertising companies an idea of what to write your ad copy about.
Ad copy is extremely critical since it essentially helps a user decide whether to click the ad. Since the goal is to get as many clicks as possible, your ad copy should be descriptive, relevant, and actionable.
The best PPC advertising companies, like WebFX, will take the time to create the ideal ad copy for your campaign so that you get the most clicks as possible.
At WebFX, we offer ad copy performance testing, which allows us to test different ad copy variations against each other to determine which is the most effective. This guarantees that your ads feature the best possible copy for the most clicks and conversions.
4. Google Analytics tracking
Implementing a marketing campaign without analyzing the results is simply a waste of time. Without the proper analytics, you won't be able to gain crucial insight into your campaign as far as what's working and what's not.

As one of the best PPC management companies, we're transparent about your campaigns and offer analytics services that keep your goals on track.
For example, if your PPC specialist analyzes your current PPC campaign to find that your landing pages are only responsible for 2 percent of conversions, they'll know that it's time to tweak your strategy.
On the other hand, if your landing pages are responsible for 55 percent of your conversions, your specialist will know that your current approach is working. They'll still look for ways to make that conversion rate even better, though.
5. Landing page creation
As we mentioned before, landing pages are one of the most important parts of your PPC management campaign. Without an out-of-this-world landing page, users can bounce from your website without making a purchase.
However, with a fantastic landing page, you'll make more sales and increase revenue in the long run.
Creating the perfect landing page is a talent.
That's why our agency features an in-house design team that can create, design, and test custom landing pages for your business. For our clients, this service makes us one of the best pay-per-click advertising companies because it prevents your team from having to hire another agency or designer.
One Size Does Not Fit All
Select a digital advertising service to view custom costs for your campaign
PPC
Reach users on Google, Bing, and YouTube looking for products or services like yours with our PPC management services.
GEOFENCING ADVERTISING
Target competitor locations, industry expos, and other ultra-specific locations with our geofencing advertising services.
ECOMMERCE PPC
Get more products in shoppers' carts with a custom ecommerce PPC campaign that uses Google Shopping ads to drive purchases.
How to choose the best pay-per-click advertising company

With so many PPC advertising companies in the world, it can be hard to narrow down your search. Although your final choice is up to your own personal preference, here are a few ways to tell if a PPC management company is the real deal.
1. They're transparent with their pricing
When a PPC company posts their pricing online, it means they have nothing to hide. These companies don't have any hidden fees or extra charges along the way, and they want to gain your trust by publishing their pricing for everyone to see.
They want you to know up front just how much their services cost so that you don't have to waste time contacting them for a quote if they're not in your price range.
2. They offer more than just PPC
Online marketing includes a wide variety of solutions, and PPC is just one of them. Your PPC campaign will work best when paired with another digital marketing strategy like search engine optimization (SEO) or content marketing.
Though you can still opt for an SEO or content marketing campaign with another agency, if you plan to add more campaigns to your digital marketing strategy, you'll want to find a pay-per-click advertising company that does it all.
Full-service digital advertising agencies are great at what they do and produce great results since all their teams are under one roof.
For example, if you work with a full-service agency for all your marketing needs, they can communicate across departments to share information about your campaigns. This can make for a more cohesive marketing strategy and can even be more effective.
If you opt to work with different agencies for your marketing campaigns, they won't be able to share things like account insights, target keywords, or content style, which can make for a sloppy campaign.
Did you know that WebFX is a full-service digital agency? We offer everything from SEO and content marketing to social media and email marketing!
3. They have a lot of great testimonials
Testimonials refer to when a client is so happy with their experience with an agency, that they opt to leave a public comment about their campaign and results.
Testimonials go a long way, since they are essentially a vote of confidence for an agency — they make potential clients feel good about their decision to work with an agency.
If you want to work with one of the best pay-per-click advertising companies, you'll want to look for one that has over 100 customer testimonials. This really speaks to the quality of their services and shows that other clients have loved the work that the agency provided — and the results that they were able to drive.
Did you know that WebFX has over 1020 glowing testimonials from clients that love our services?
Ready to Grow? Get your FREE Quote Today!
"We measure our success by how much we WOW our clients."

Bill Craig
WebFX President
Why use PPC? (And how it makes your business money)
The main goal of your business is likely to sell your products and services in order to make more money. After all, it's your company's income that allows you to continue to produce goods and services for your customers.
But what if your sales are at an all-time low, or you just want to increase the number of sales that you already have? Though there isn't a magic solution to increase your company's revenue, PPC is an important part of the puzzle.
Here's how you can make money with a PPC campaign:
1. It's a low-cost strategy
There are a few reasons that business owners love PPC, and one has to do with the low costs associated with the strategy.
PPC is much different than traditional ads that you put in newspapers where you pay for ad space as opposed to effectiveness. With PPC, you'll only pay for your ad every time a user clicks it, and the best thing is, you determine the actual amount you pay.
PPC runs on a bidding system where valuable keywords are up for auction. The best PPC advertising companies will help you choose the most qualified keywords for your campaign — but we'll get to that later.
These keywords are extremely important because they are the terms that trigger your ads to appear in search (if you bid high enough).
After you've chosen what keywords you'd like to place ads for, you'll be prompted to choose a bid amount. This amount is how much you're willing to pay every time your ad is clicked.
However, just because you bid on a keyword doesn't mean that you'll receive an ad for it. Ad platforms like Google Ads look at Ad Rank, which is a combination of your bid, and your quality score. Quality score considers things like click-through rate, relevance, and the quality of your landing page.

All in all, the fact that you can choose how much you pay per click, as well as when your campaign stops and starts, gives you a huge budget advantage. Its budget-friendly nature helps you to save money in the long run.
These advantages give you the opportunity to spend your budget on other areas of your marketing campaign. When you do so, you'll be able to make more money for your business.
2. Landing pages are extremely effective
Landing pages are a crucial part of any PPC campaign, and the best pay-per-click advertising companies offer services to design them for your campaign.
But how can an effective landing page help you make more money?
The purpose of a landing page is to entice users to covert, and if they're effective, your landing page is actually the element that causes you to make money.
Consider this, you've just found your dream summer party dress on Google with a PPC ad.

You're excited to make a purchase right away, so you click the ad, and you're taken to a landing page that makes you even more excited to purchase the product.
You see things like customer reviews, fan photos, size options, and color choices. Not only that, but the landing page gives you information about the material of the dress, how to wash it, and more.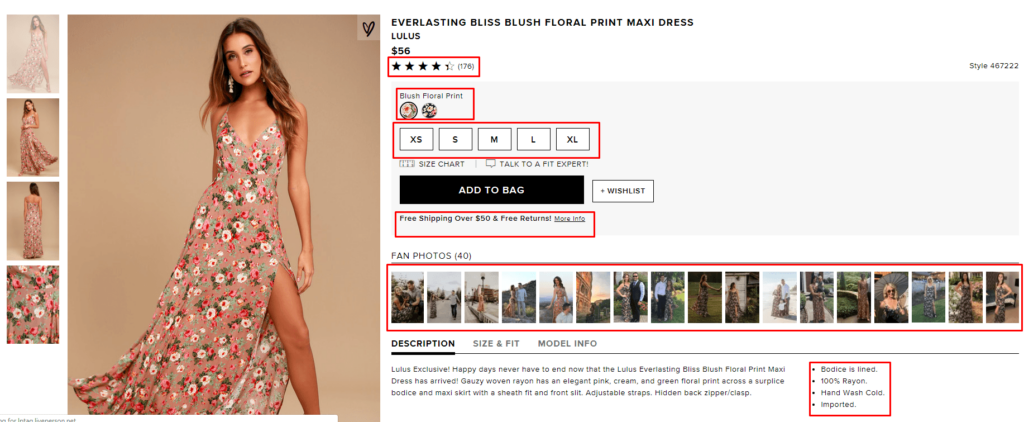 After visiting the landing page, you also realize that it's extremely easy to pop this product in your bag and purchase it right away.
This page did its job and is a perfect example of how landing pages work to make your business money.
On the other hand, if you don't have a landing page that provides product information, prices, and a "purchase" functionality, you can just as easily lose money.
A landing page is a crucial part of the buyer's journey, and it can make or break a sale for your business.
3. You can target ultra-specific audiences
One of the best things about PPC campaigns is that you can get extremely detailed about who you target. This means that you never waste money on advertising to an audience that isn't interested in what you have to offer.
Not only does this save you money, but it also allows you to make more money since you're targeting the customers that are most interested in your products and services.
Here are just a few ways you can target your audience with PPC ads on various platforms including Google Ads, Facebook, Instagram, and more.
Income levels: If you sell top-of-the-line beauty products, for example, you may choose to target those with a higher income level. This ensures that your product ads are reaching those that can afford them.
Parental status: There are three levels of this targeting option: "parent," "not a parent," or "unknown." For businesses that supply baby clothes, toys, or food, this demographic is extremely beneficial and can help them to get ultra-granular about who they target.
Education level: If you sell office supplies, you can choose to market to high-school grads, current college students, those in grad school, and beyond. This is extremely valuable for universities as well when it comes to recruitment.
Marital status: This targeting option allows you to target users that are single, in a relationship, or married, and the opportunities are endless. For example, if you're a travel advisor, you could target married couples with an ad for a couple's retreat. For singles, you could catch their eye with an "all about me" getaway.
Homeowner status: You can also target users based on whether they rent or own a home, which is a fantastic opportunity for landlords. Not only that, but there is a huge group of industries that could target new homeowners — remodeling companies, appliance providers, décor businesses, and so much more.
Geographic location: Geotargeting, or targeting your users based on location, is one of the best ways to appeal to your most qualified audience. You can target your audience by country, region, city, and even a specific radius. This allows you to hone in on local customers and can even cause an uptick in foot traffic if you have a physical storefront!
4. You can appeal to the right audience at the right time
Retargeting with PPC ads is a strategy that gives you a second chance at enticing a conversion and can help you make more money from your campaign. The best PPC advertising companies offer retargeting services that help you to win back a lost or forgotten sale.
Though it might be hard to believe, 96 percent of people will leave a website without making a purchase. Maybe they didn't have what the customer was looking for, they're waiting for the next pay day, or they just got distracted.

Regardless of the reason, retargeting is a great way to make a sale to someone that has already shown interest in your products and services. Half the battle is won! Retargeting helps you to win the other half.
So how does it work? It's based on cookies.
Cookies are small pieces of code on your site that release every time someone visits your site. This allows you to track them later.
If a user places an item in their cart, for example, and navigates away from your page, cookies provide you with the information needed to target that user with your ads — even if they're not on your site.
Retargeting is extremely effective at making you money, and in fact, the click through rate of an ad served through retargeting is a staggering 10 times higher than a typical display ad. That's pretty incredible!
Do you want to work with one of the best PPC advertising companies?
If you're ready to launch a PPC campaign for your business, congratulations! A paid campaign, plus the best pay-per-click company can help your company increase its sales, boost its brand awareness, and expand its operations.
WebFX is a leading PPC agency that can create a custom PPC campaign based on your business goals. We'll work with you to learn about your unique business, your competition, and your budget in order to craft the perfect PPC campaign.
If you're ready to start, feel free to contact us online or give us a call at 888-601-5359!
Learn more about PPC pricing, services, and industry tips!