5-Step SEO Plan to Create a Rock-Hard Foundation for SEO Success
Search engine optimization (SEO), is a digital marketing strategy that allows your target audience to find you on search engines like Google. Since every business is different, every SEO plan is different too — but how do you know where to start?
Even though the details of an SEO plan differ from business to business, there are a few main elements that are generally consistent across the board.
In order to create and implement an effective SEO plan that increases your company's revenue and customers, follow our foolproof five-step SEO plan.
If you're interested in learning more about how WebFX can improve your existing SEO plan, or what kind of new SEO plan WebFX can create for you, feel free to give us a ring at 888-601-5359 or contact us online!
Our digital marketing campaigns impact the metrics that improve your bottom line.
See More Results

WebFX has driven the following results for clients:

$3 billion
In client revenue

7.8 million
Leads for our clients

5.2 million
Client phone calls
The 5 ingredients of an optimal SEO plan
So, what's the secret sauce when it comes to creating an SEO plan that drives results?
Although there isn't one specific element of your campaign, there are a few components of SEO (that when paired together) make for an SEO campaign that can change the face of your business.
Here are the five features of a solid SEO plan:
1. Determine your target audience and their preferences
Your customers are the lifeblood of your business. Your products and services are created to serve a purpose for your target audience, and it's your goal to satisfy them.
Determining your target audience and their preferences is a crucial first step in any SEO plan. In order to do this, you can create your audience persona.
A buyer or marketing persona is essentially a fictitious character that helps to model your target audience. For example, your marketing persona for a discount pet store might be pet owners who are looking to purchase high-quality pet supplies for a fraction of the price.

You can build out your audience persona with as many details as you have, and you should aim to make them as realistic as possible.
That way, when you're working through your SEO plan, you can do so with your target audience in mind — and even put a (fictitious) name to the face of your audience.
Consider these elements to determine who to target with your website and your content:
Age
Gender
Hobbies and interests
Location
Income
Pain points and issues
Jot down the answers to these questions to create an audience persona.
If you create your products and services to satisfy your unique group of customers, you should create a website and content that speaks to them, too.
When you find and research your target audience, it creates a strong foundation for the rest of your SEO plan since you'll know exactly who you're marketing to.
2. Analyze your competition and what they do right
One of the best SEO strategies that you should incorporate into your SEO plan is paying attention to your competition.
Your competition is your rival for a reason — likely because they offer the same products and services and are marketing to the same audience.

For your business to stand out, you need to pay attention to your competition and determine what they're doing right.
For example, if they rank better in Google search results for a keyword that you also want to rank for, take note of the content they write, the format of their content, and what keywords they target.
You should never copy your competitor's content word for word, but you can consider it smart to keep an eye on the strategies that work for them since those techniques will most likely work for you, too.
3. Create content that draws visitors from near and far
Content is the keystone of any SEO plan because it ranks in search engines. Without amazing content, you can't have an amazing SEO plan.
Use the information that you've learned about your target audience and your competition to put together the perfect content strategy.
Did you know that WebFX offers personalized content creation? It's true, and if you're interested in driving real results with your content, it's a great option for any industry.
There are a few steps that make amazing content possible. Here's an outline for you to follow:
Find the right keywords to target: In order to find the right keywords to target with your content, the best first step is to make a list. Write a list of the products and services you sell, and then break them down into more detailed categories. These are likely the keywords that will be the most valuable to your SEO plan. However, to ensure that you're targeting the right variation of the keyword, you should use a tool like Ubersuggest to determine metrics like search volume, competition, and estimated cost per click (CPC). These metrics can help you decide which keywords are worth targeting.
Determine what kind of content resonates with your target users: One of the most important components of SEO is to keep tabs on your competitors' content to determine what format seems to resonate best with users. You should simultaneously pay attention to your existing content to see what users respond to. You can use a tool like Google Analytics to determine how many people visited a specific page and how long they spent on that page. You can take it a step further and perform a heat map test to determine where on a page users gravitate toward, and how far down the page they go before bouncing.

These metrics are invaluable in helping you determine what kind of content works the best. For example, you may uncover that your blog posts yield the most visitors, while your in-depth article pages keep users on the page for the longest period of time. Whatever tidbits you pull from your analytics, you can implement those ideas into your new content process to ensure that your pages resonate with your audience.
Write content for the user, not for Google: Google ranks content based on how useful and beneficial it will be to your target audience. So loading your site pages with your target keyword, also known as keyword stuffing, won't get you very far. Instead, focus on writing high-quality content that your audience will benefit from. When users naturally flock to your content because of its quality, Google will consider that a positive signal, and in turn, your content will have a better chance at ranking highly in search engine results pages (SERPs).
4. Keep users excited about your site and your business
If you want your SEO plan to drive real results for your business, you must keep users excited.
But how can you do that?
The key is to continue to add fresh, new content to your website, as well as finding ways to engage your audience.
For example, one of the best SEO strategies is to pair your SEO campaign with a pay-per-click (PPC) campaign. Similarly, SEO and web design also go hand-in-hand.
You can't expect to keep users interested in simply executing great SEO on your website. You have to include other digital marketing strategies to get the most out of your SEO plan and keep users excited about your business.

Here are a few ways your SEO plan can work in tandem with other digital marketing strategies:
Beautifully designed website: Without a fantastic website, users won't stay on your pages long enough to read your SEO content. You can engage users and keep them interested in your brand and products by creating a website that beautifully features your products and services.
PPC ads: PPC ads can help you appear at the top of search results regardless of whether your content ranks. That's because PPC ads appear above organic results in search. You'll keep users excited about your services when they consistently see you at the top of search results for the products they want to buy.
Social media marketing: You can increase your content's exposure and reach with a social media marketing plan. You can engage users by posting images, videos, and teasers that they are likely to interact with while also keeping them excited about your products and services. In addition, you can also opt for social media advertising, in which you place ads on popular social platforms like Twitter or Facebook.
5. Analyze the success of your SEO plan
Your SEO plan is essentially ineffective if you don't take the time to analyze its success.
Without using a tool like Google Analytics to gauge important metrics like site traffic, bounce rate, and time on page, you'll never know what areas of your site could use improvement.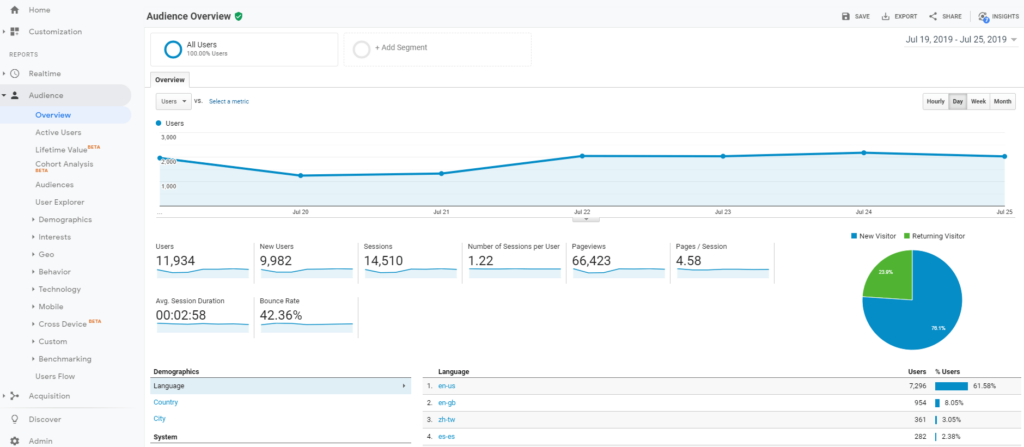 When you turn a blind eye to weak areas of your site, you're turning a blind eye to your less-than-effective SEO strategy.
You should consistently check your analytics platform to determine which pages are performing well, draw conclusions as to why, and then mimic that strategy on other pages that are under-performing.
When you use web analytics, you can rest assured that you're always presenting the best possible version of your website and content to users.
Partner with a team of ecommerce masters!
WebFX campaigns have delivered more than 12,936,451 ecommerce transactions in the last 5 years
Read the Case Studies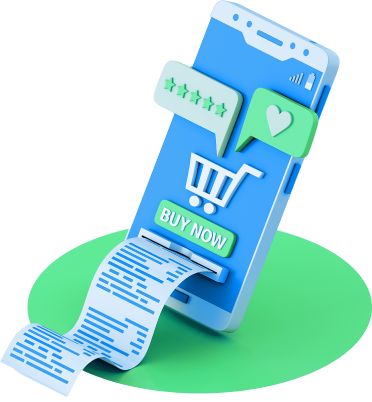 Work with WebFX to create an SEO plan for 2023
If you want to work with an SEO agency that knows the ins and outs of digital marketing, WebFX is here for you. We're home to 500+ SEO experts who make your business goals their business goals.
That means that we put ourselves in your shoes to ensure that we create a campaign that drives amazing results. Speaking of incredible results, in the past five years alone, we've been able to generate 7,839,684 leads for our clients, and manage over 12,936,451 transactions.
If you want to hear from our 1000+ satisfied customers, check out our testimonials page!
Our team of experts has the experience necessary to create an SEO plan for your business that drives results. We offer some of the best SEO strategies in the business, and we know all the most important components of SEO.
If you're ready to get started on a stellar SEO plan for your business— whether you own an escape room, a health insurance agency, or are a wholesale supplier — contact WebFX online for a free quote, or give us a call at 888-601-5359!