How Much Does SEO Cost? (And What Should You Pay?)
How much search engine optimization (SEO) costs depends on the service provider's payment model. On average, though, the cost of SEO in 2023 ranges from $750 to $2000 per month, $80 to $200 per hour, or $5000 to $30,000 per project.
If you're ready to learn more about SEO costs, keep reading, and get answers to questions like:
How much does SEO cost for small businesses?
What determines the cost of SEO?
How much should I pay for SEO?
And more
With more than 25 years of experience as an SEO agency, WebFX understands how much SEO costs and why. That's why we created a pricing guide like this, as well as publish our prices online. If you're curious about our rates, check out our small business SEO services!
These are real SEO results driven for a WebFX client.
You're next.
Learn More About SEO Services


260%
increase in organic revenue

198%
increase in organic transactions
150%
increase in organic traffic

3872%
increase in sessions from SEO
How much does SEO cost for small businesses?
The average cost of SEO for small businesses is $750 to $2000 per month or $5000 to $30,000 for one-time projects. Smaller companies that invest in SEO consulting services can expect to pay $80 to $200 per hour.
What determines how much SEO costs?
A few different factors determine the average cost of SEO services, including:
The agency or consultant's pricing model
The agency or consultant's experience
The goals of the SEO campaign
The timeline of the SEO campaign
The tools, software, or resources needed
Whenever you're looking at search engine optimization costs, remember that SEO is an investment. You're setting your site up for success by making it more visible on search engines, which will help your business get more traffic, leads, and sales.
Compared to other digital marketing strategies, like pay-per-click (PPC) advertising, SEO is a long-term investment in your company's success. It will continue to deliver a return on investment (ROI), while other strategies, like PPC, stop providing results as soon as you stop spending.
That's why, when looking at the cost of SEO, focus on partnering with a qualified and experienced partner versus the cheapest provider available. Low-cost SEO won't benefit your business. In fact, it could harm it by getting your site removed — permanently — from Google search results.
How much is SEO per hour, month, and project?
No two SEO agencies or consultants price their services in the same way. Company size, business model, and SEO needs will dictate the scope of your SEO program and what you pay for it.
However, there are a few basic SEO pricing models that many agencies and consultants use to determine how much their SEO services will cost. The most common ones include hourly, monthly, and project-based.
Keep reading to learn the average cost of SEO for each of these models:
Hourly ($80-$200)
SEO consultants that do not work for agencies typically charge by the hour, and can run anywhere from $25 to $500 per hour. The majority of clients, though, spend between $80 and $200 per hour, depending on whether they hire an individual or a small team and whether the consultant is a relative newcomer or brings years of SEO experience.
Project ($5000-$30,000)
While not very common, a company may occasionally hire an agency or consultant to execute an SEO strategy on a particular project or campaign. Because project needs vary by company and campaign, it's difficult to provide an estimate, and prices can range from $5000 to more than $30,000.
The cost ultimately depends on project scope, timeframe, and level of experience.
Monthly ($750-$2000)
This is the most popular model for companies that want to implement an ongoing SEO strategy and utilize services on an as-needed basis.
At the low end of the spectrum—about $500 per month—an agency will perform basic SEO tasks, like on-page optimization and copywriting. At the higher end – $5000 per month or more—agencies will produce high quality content and outreach it to other sites in order to build links.
Most companies fall between these two extremes, investing around $750 to $2000 per month into a custom strategy based on the services they need. The benefit to this pricing model is that as you build a relationship with an agency, they'll be able to build your site's SEO over time.
How much does SEO cost if done in-house?
A full-time SEO specialist or team can spend all day, every day on your SEO strategy, without getting distracted by another company in need of SEO services. The costs add up quickly with this option, though.
The expected salary of an experienced specialist typically starts at about $50,000 per year. Depending on SEO needs and projected agency costs, however, this can sometimes be a cost-effective option.
Independent research from Clutch has named WebFX the
top SEO company

in the United States.

Clutch has personally interviewed more than 250 WebFX clients to discuss their experience partnering with us.

Read More Clutch Reviews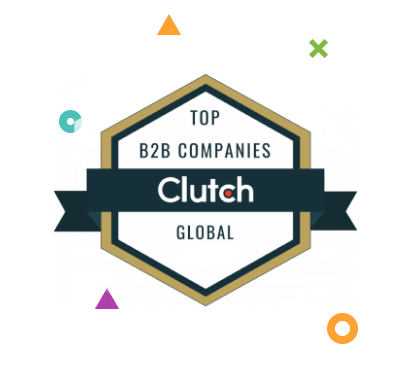 How much should I pay for SEO?
As you can see, the cost of SEO runs the gamut, which means you're probably wondering, "How much should I pay for SEO?" You want to invest the right amount for your business, but how do you find that perfect number?
The following questions will help you find out:
What's the goal of your SEO strategy?
A small business's website won't require as much time or effort as an international corporation's. If you have a small website or just want a starting point and plan to do ongoing SEO in-house, a project-based price plan or hourly consultant could be all you need.
For an ongoing strategy, however, monthly and yearly plans are more cost-effective than paying by the hour.
What can you afford?
If your business is just starting out, you probably don't have room in your budget for full-service Internet marketing. Still, your site needs to be found online if you want to grow.
You may find that working with a part-time consultant or contracting a basic SEO package from an agency is enough for the first few years. And as your business grows, so will your company size, website, and SEO needs and budget.
Then, if you decide that you want to improve your SEO strategy, you can decide whether it makes more sense to hire an in-house team or contract an agency.
How much does your staff know about SEO?
One of the reasons marketing agencies are so valuable is because they have years of experience growing clients' businesses online. However, if your business is tech-related, there's a chance you already employ people who know how to optimize your website and will stick with an in-house cost structure.
If you're running any other kind of business, it may be best to leave the implementation of an SEO program to an experienced external agency rather than try to learn the practice and take the focus off of core business activities.
Learn more about the average cost of SEO services
How much does SEO cost? When it comes down to it, not nearly as much as it yields in revenue, traffic and brand awareness. Still, the right SEO budget will depend on what your company wants to achieve and what it can afford.
If you're looking for an experienced agency to help your company reach more customers online, WebFX can help. Contact us today to speak with a strategist about how our team can use SEO and other Internet marketing strategies to grow your business and generate more revenue.