SMB SEO Pricing: What's the Cost of SMB SEO?
Did you know that over 40% of revenue is captured by organic traffic? Having a search engine optimization (SEO) campaign is a must-have if you want to drive qualified traffic that turns into revenue for your small-to-midsized business (SMB). Before you can invest in SEO, though, you need to look at SMB SEO pricing to make sure it fits in your budget.
The cost of SMB SEO varies depending on who you work with to run your campaigns and how much work you need. On this page, we'll provide you with all the details you need about the cost of SEO for SMBs, as well as reasons why the cost is worth it.
Keep reading to learn more!
Don't want to wait to start driving revenue with SEO? Contact us online or call us today at 888-601-5359 to speak with a strategist about our SEO services!
SMB SEO pricing: How much does SEO cost for SMBs?
So, how much does SEO cost for SMBs? Well, the price varies depending upon the scope of your project and who you partner with for your SEO services.
If you partner with an agency for ongoing SEO, you can expect to pay anywhere from $750–$2000 per month for your SEO. This cost can go above $2000 if you're a larger company with a bigger SEO project.
If you have a one-time SEO project, your costs can range from $5000–$30,000 for the project.
Want to partner with a freelance consultant? It'll cost you $80–$200 per hour.
What factors influence SMB SEO pricing?
When looking at the cost of SEO for SMBs, you may wonder what influences the cost of SEO. Here are a few factors that will impact your cost:
The company: Every company has a different pricing model for its SEO pricing. As a result, your SEO package's cost may differ depending on how the company scales its pricing.
The company's experience: A company's level of expertise impacts how much they charge clients for services. Newer companies may offer cheaper SEO services just to get new clients, whereas an experienced agency will cost more ­­–– you're paying for experience.
Your business size: Your SEO costs will vary depending on your size. If you have a small business, your SEO costs will be cheaper. A midsize business, though, can expect to pay more ­­–– midsized companies tend to have more pages to optimize, keywords to target, and more.
Your level of aggression: If you want to dive all-in on your SEO campaign, you can expect to pay more for all the services and expertise you'll need. On the other hand, if you're just getting your feet wet, your costs will be lower until you add more to your plan.
You'll want to consider these factors when you're looking at the cost of SMB SEO for your business, so you can determine how much you should expect to pay.
What's included with SMB SEO pricing?
After asking, "how much does SEO cost for SMBs?" you may then wonder, "What's included with the cost of SMB SEO?" Your package content will vary depending upon the company and the size. Generally, though, there are a few features you should expect to see in your SMB SEO package:
Keyword optimization: Keywords play a critical role in helping your pages rank in relevant search results. Most SEO packages will include keyword research and integration to help your pages rank better.

Title tag and meta description optimization: When users look in search results for relevant listings, the first things they see are the title tag and meta description. Your SEO package will typically include optimizing these two tags to help entice people to click on your listing.

Page optimization: Optimizing your pages to rank better in search results is critical to your success online. Your SMB SEO cost typically includes page optimization to help your pages perform better in search results.
Audit of current SEO strategy: If you have an SEO strategy already in place, your SMB SEO cost should include an audit of your current SEO. This gives your SEO partner a starting point for understanding what works with your SEO and what needs improvement.
Header tag optimization: Your header tag is the first thing your audience sees when visiting your web pages. Your package should include header tag optimization to ensure you're making a positive first impression with visitors.
These are just a few of the many features you can expect to see included with SEO pricing for SMBs.
Independent research from Clutch has named WebFX the
top SEO company in the United States.
Clutch has personally interviewed more than 250 WebFX clients to discuss their experience partnering with us.

Read More Clutch Reviews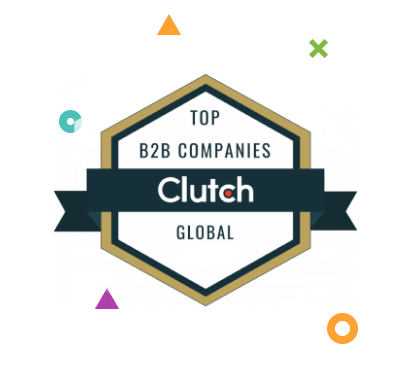 SMB SEO pricing from WebFX
SEO is an investment, so you want to ensure that you're investing in it from the right company. At WebFX, we have over 20 years of experience driving results for our clients through SEO. Our SEO services provide you with everything you need to promote your business through search.
Want to see our SMB SEO pricing? Check out our pricing table below:
Features
Silver
Gold
Platinum
Diamond
Enterprise
Number of keyphrases optimized (Keyphrases with less than 1M results)
Up to 150
Up to 200
Up to 250
Up to 300
Custom
Pages Optimized
Up to 30
Up to 40
Up to 50
Up to 60
Custom
Technical Website Analysis & Opportunity Report
Custom
Keyword research & selection
Custom
Keyword mapping to target pages
Custom
Title Tags & Meta descriptions
Custom
Robots.txt optimization
Custom
XML sitemap creation & submission
Custom
Quarterly Earned Media Content Assets – Content, Linkbuilding, Consulting, or CRO Assets
6 Content, Outreach, UX, or CRO Assets
12 Content, Outreach, UX, or CRO Assets
15 Content, Outreach, UX, or CRO Assets
24 Content, Outreach, UX, or CRO Assets
Custom
Google Business Profile optimization (if needed)
Custom
Information architecture audit
Custom
Canonicalization analysis
Custom
Initial external link analysis and disavow
Custom
Link redirect audit
Custom
Internal linking restructuring & optimization
Custom
Duplicate content analysis
Custom
Header Tags Optimized (Ex. H1s)
Custom
Setup of website sitemap
Custom
Image optimization
Custom
Custom 404 error page setup and optimization
Custom
Schema Implementation (JSON-LD)
Custom
Google Analytics setup w/ conversion tracking
Custom
Google Analytics traffic analysis
Custom
Google Data Studio Reporting Dashboard Setup
8 dashboards
8 dashboards
10 dashboards
10 dashboards
Custom
Initial visitor profile report
Custom
Ongoing quarterly keyword ranking reporting
Custom
Ongoing monthly traffic, goal & CPL reporting
Custom
Ongoing user experience reporting (bounce rate, device category, etc.)
Custom
Ongoing quarterly competitor conquest reports
Custom
Keyword rank checker access with weekly updates (if requested)
Custom
Ability to check location data accuracy across 40+ local directories
Custom
A/B Testing of SERP title & description to improve clickthrough
Custom
Notification of new reviews (major review platforms)
Custom
CalltrackerFX access
Learn more
Leverages

Leverages

Leverages

Leverages

Custom
Analyze your leads to project the # of leads competitors receive on a monthly basis
Custom
Predict your and your competitors' market share on a monthly basis
Custom
Competitor intelligence login to view competitor data
Custom
LeadManagerFX access
Learn more
Leverages

Leverages

Leverages

Leverages

Custom
CompanyTrackerFX access
Learn more
Leverages

Leverages

Leverages

Leverages

Custom
ContentAnalyticsFX access
Learn more
Leverages

Leverages

Leverages

Leverages

Custom
Dedicated Internet Marketer
Custom
Online Project Management Platform
Custom
450+ SMEs behind campaign driving results
Custom
Website conversion analysis implementation
Custom
Custom
Custom
Custom
Custom
Initial campaign investment:(Two month duration)
$7,750
$12,750
$15,750
$18,750
Get Quote
Progressive monthly optimization:(6 month commitment – Subsequent 4 months)
$2,500
$5,000
$6,500
$8,000
Get Quote
Why is SEO worth the cost?
After looking at the SMB SEO cost, you may wonder if the investment is worth it for your business. Is the cost of SEO for SMBs worth part of your marketing budget? Absolutely!
Here's why:
1. SEO drives more revenue for your business
One of the biggest benefits of SEO is that it drives more revenue for your business. When you invest in digital marketing strategies, your goal is to earn the best possible return on investment (ROI) from your marketing. With SEO, you can achieve a great ROI compared to traditional marketing methods.
SEO has a close rate of about 15%, while traditional marketing methods only offer a close rate of 2%. As a result, SEO enables you to close more leads, which means an increase in revenue for your company.
2. SEO increase valuable traffic to your website
Did you know that 93% of all online experiences start with a search engine? Having a presence in search results is critical if you want to drive people to your website when they're searching online.
With SEO, you help your business optimize and rank for results most relevant to your business. So, the traffic that visits you through search results contains people interested in what you offer.
The cost of SMB SEO is worth it to obtain qualified traffic to your website that turns in leads and sales for your company.
3. SEO promotes your business continuously
One of the best reasons to invest in the cost of SEO for SMBs is that it offers continuous promotion for your business. Your pages can rank for those search results if you're optimizing your pages for specific keywords.
When your page ranks in those results, people can find your listing whenever they search the terms related to your page. Whether someone searches on a Wednesday morning or a Friday evening, they can see your listing in the search results.
As a result, you can continually promote your business to prospects as they search online.
4. SEO helps you get an edge on your competition
SEO is a great strategy to help you get a competitive edge.
SEO rankings are determined based on relevancy, amongst other factors. So, if your page on a specific topic satisfies the user's search intent better than your competition, you'll outrank your competitors.
Even more so, if your competition hasn't invested in SEO yet, you have an excellent opportunity to get ahead of your competitors and outrank them in search.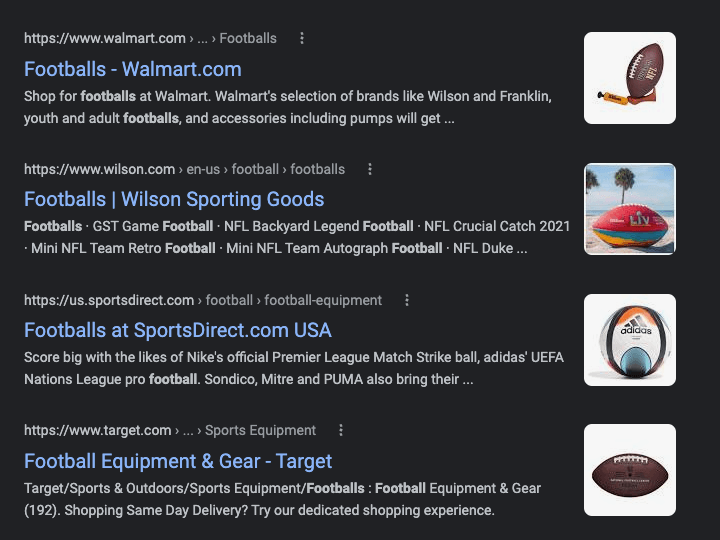 SMB SEO pricing: Invest in SEO services from WebFX
Now that you know SMB SEO pricing for your business, you can determine if the investment is worth it for your company. If you want to invest in SEO from a reliable, results-driven company, look no further than WebFX.
Our team of over 300 marketing experts has driven over $2.4 billion in revenue and over 6.3 million leads for our clients in the past five years. We know what it takes to craft marketing campaigns that spark online growth.
Ready to boost your company's revenue through SEO? Contact us online or call us today at 888-601-5359 to speak with a strategist about our SEO services!