Facebook Ad Management Services
The popularity of social media has skyrocketed in the past five years. People of all ages and demographics are making profiles on these sites and using them to connect with friends, family, companies, and public figures.
Facebook allows people to network, share content, and gather useful information. With over 1.5 billion active users, you don't want to miss out on an opportunity to connect with customers in your target market.
It's great for businesses too. You can create a page for your business that people can like and follow. Facebook allows you to interact with consumers to build a relationship with them.
There are many practical options available for reaching consumers on Facebook. The most valuable option is the ability to create advertisements.
If you're ready to take advantage of the benefits of Facebook advertising, call us today at 888-601-5359 to speak with one of our 500+ expert team members! If you want more information, keep reading to learn all about advertising on Facebook.
Not sure if Facebook ads work? Our experts answer that question in the video below.
How do people engage on Facebook?
Over recent years, Facebook has developed and created new features to enhance user experience. There are many ways that people engage on Facebook.
Users interact with other users through messaging and posts on their timelines. People post statuses about any given topic, which enables other friends to like, comment, or share. This is one of the most common interactions on Facebook.
Facebook also gives users access to news. You can read news articles and share them on your own page. Facebook even includes a list of trending topics in the sidebar that may interest you.

Many users share photos and videos on their pages. These are engaging posts that get people talking and interacting.
As a Facebook user, you can connect with businesses. You can like and follow the pages of companies you are interested in and see their updates on your timeline. If you have questions or concerns, Facebook enables you to contact a business directly.
Facebook users utilize the social media site to connect with others, gain valuable information, and share content. Due to the fact that people are engaging on Facebook in many ways, it is a great opportunity to advertise your business. This is another way to get people to interact with your business.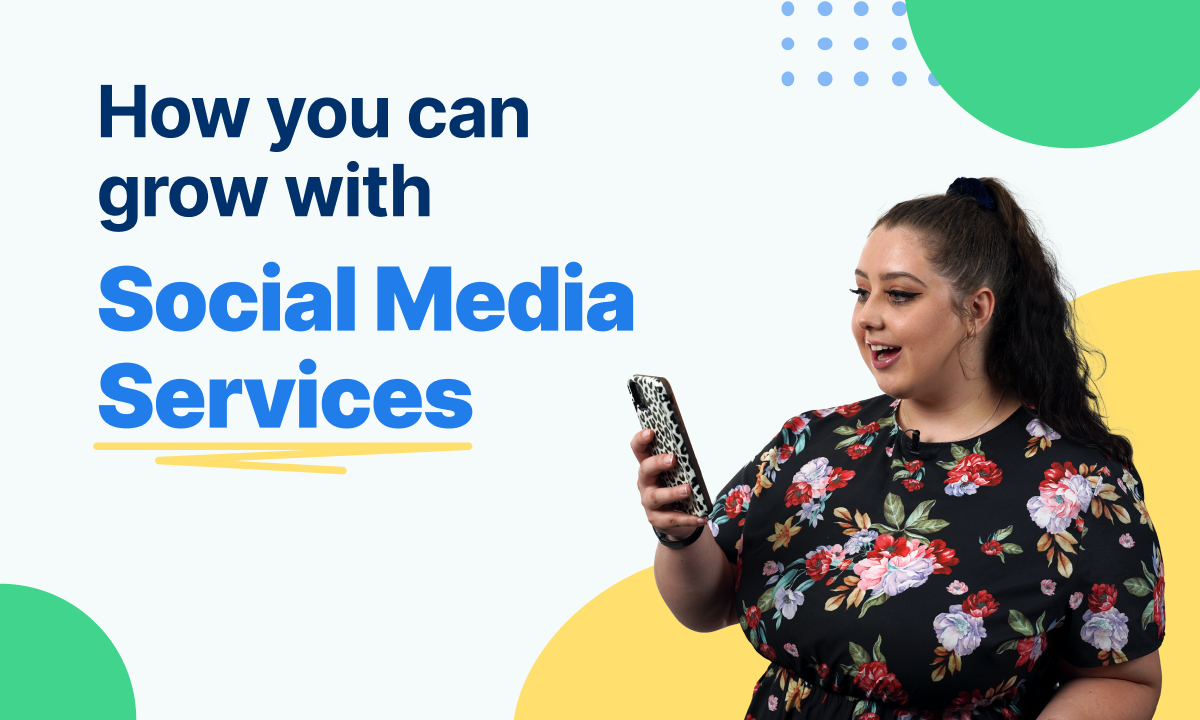 How do Facebook advertisements work?
Facebook advertisements work similar to pay-per-click (PPC) ads. You set the budget and decide how much you want to spend on the advertisements.
Related Reading: How Much Should You Spend on Facebook Ads?
These ads are tailored to your selected audience. If you want to reach a particular demographic, Facebook enables you to target those specific people.
It's an opportunity for you to get creative with these advertisements. You can create eye-catching graphics and interesting videos to grab your audience's attention.
Once you have your advertisement ready, it will go into an auction.
The highest bid doesn't always win in these auctions. It is more about the relevancy and content than the price your business is willing to pay. The decision is broken down into three factors:
Advertiser bid
Facebook looks at how much you are willing to bid for the spot. While it isn't the sole deciding factor, it is one that they take into consideration.
Estimated action rates
This is how likely Facebook thinks users will take action when they see your ad. Facebook wants to put up ads that will generate buzz. Since there is competition for spots, they want to choose the advertisement that will stand a better chance of achieving its goal.
Ad quality and relevance
These two factors help determine how interested a person will be upon seeing your advertisement. These scores are calculated on the projected positive and negative feedback from your target audience. This is measured on a scale of 1-10.
If Facebook expects that more people will have a positive interaction with your ad, it will boost your relevancy score. An abundance of projected negative interactions lowers the score.
Some factors that generate positive feedback are clicks, app installs, and video views. These indicate your ad quality is good. Negative feedback is clicking "I don't want to see this" on the advertisement.
All three of these factors go into consideration when Facebook determines the best advertisement to select.
How to create a Facebook advertisement
It is important to understand how people engage with Facebook when you are making an advertisement. You want to make something that users will interact with.
Once your advertisement is ready, Facebook will guide you through the steps to get your advertisement out there.
Organic or Paid Facebook Advertising? See What the Experts Say
1. Create your business' page
Before you even begin, you need to have a page on Facebook for your business. This is the profile you will use to create your advertisement. You also want to make sure you have a page so you can either direct users to your Facebook page or website.
2. Decide your Facebook campaign
When you want to run a Facebook campaign, you need to decide the topic of your campaign so you can create your advertisements.
Are you having a sale? Do you have a new product line? Do you just have one product you want to showcase?
Your campaign is going to be the basis of your advertisement. It will also help you set your objectives. This brings us to the next step.
3. Name your objective
Next, Facebook will have you set your objective so you can better measure the effectiveness of your advertisement. There are various different objectives you can choose:
Boost your posts
Promote your page
Send people to your website
Increase conversions on your website
Get installs of your app
Increase engagement in your app
Reach people near your business
Raise attendance at your event
Get people to claim your offer
Get video views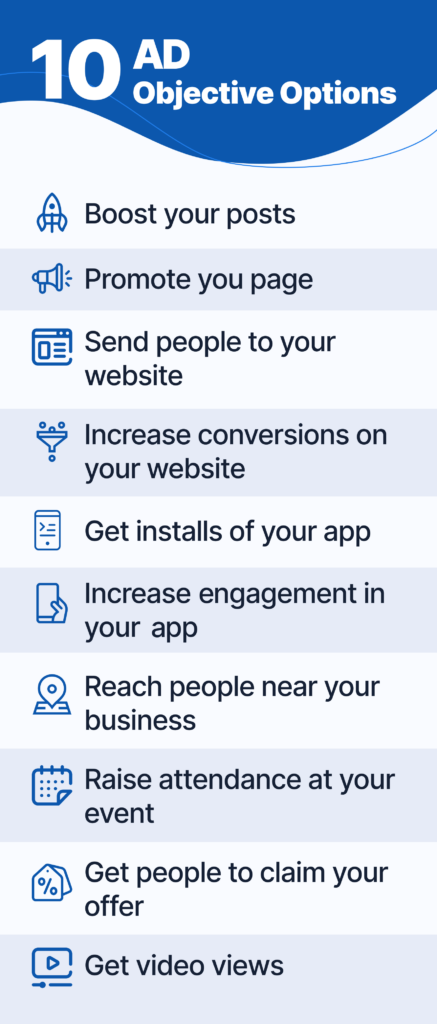 You will choose the objective that suits your campaign best. Once you run your advertisement, you'll be able to measure the effectiveness more accurately.
4. Fill in the information
Once you decide on the objective, you'll need to fill in information to help you reach that objective. If you decide you want to gain page likes, you'll need to fill out information about your site. Facebook will prompt you for the information you need to fill out.
5. Select your target market
Once you decide your objective, you'll set your target market. These are the people you want to see your advertisement. You want to advertise to people who are most likely to take action on your advertisement.
Facebook enables you to target people by age and gender. You can also target people who are in a certain location or who speak a certain language.
There is also an option to use detailed targeting, where you can include/exclude certain people in your target market, based on demographics, behaviors, or interests.
The last option is to use custom audience, where you can create an audience that is based on things like engagement on Facebook. You are also able to use a combination of these targeting options.
6. Set your budget
When you advertise on Facebook, you set a budget for the advertisement. This is a similar format to a pay-per-click (PPC) advertisement. You control the budget and how much you want to spend on the advertisement.
7. Create a schedule
Facebook allows you to schedule when you want the advertisement to run. If you're having a sale for the week, you can run the advertisement all week during a particular time period. You'll want to schedule it for a time when your target market is most likely to see it.
8. Choose the format
Facebook offers numerous format options for your advertisement. These formats make it easy for you to advertise in the best way possible. You can post videos or photos of your ads.
If you want your advertisement to be a simple photo or video, you can do that. There are options to use multiple photos and videos and turn it into a carousel or slideshow for your advertisements.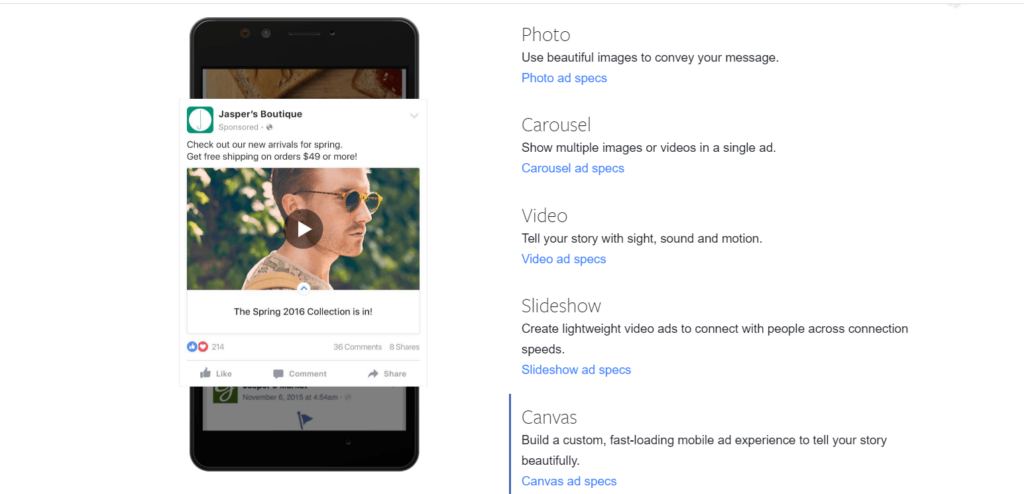 You decide which format you want. It will depend upon what you are advertising. Some products will benefit from multiple photos or videos, whereas others will only need one photo.
9. Choose your CTA
Your call to action is the most important part of your advertisement. You need to tell people the next step they should take if they like your advertisement. Facebook gives you options to encourage people to shop, learn more, and download, amongst others.
10. Pick the placement
The last step is to pick where you want your advertisement to appear.
Do you want it to show up on someone's desktop or mobile newsfeed? Do you want it to show up in the margins?
The way you want people to see your advertisement will determine where you place it.
Not happy with your social media engagement?
We've got just the blog post for you.
Read the Blog Post & Watch the Video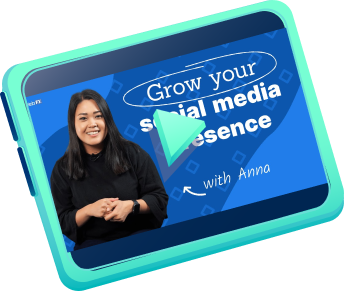 Creating the right advertisement
When you embark on the journey of creating your advertisement, it is important to take the right steps. Your time is valuable and you want to spend it on advertisements that will generate buzz. There are multiple factors to consider when you are going through the process of posting your ad on Facebook.
Your audience
Always keep your audience in mind. Your advertisement should be something that resonates with that group. Don't try to include all the age demographics on Facebook into your advertisement.
You can tailor your ads to specific people, so focus on the group within your target market. Ads that are more focused on the target market produce better results.
Include a call to action (CTA)
The place where most companies drop the ball is the CTA. They forget to include it in their ad or it is difficult to understand. It is important that you create an advertisement that has a clear CTA.
There are various different CTAs that are used on Facebook. Some of the most popular CTAs are: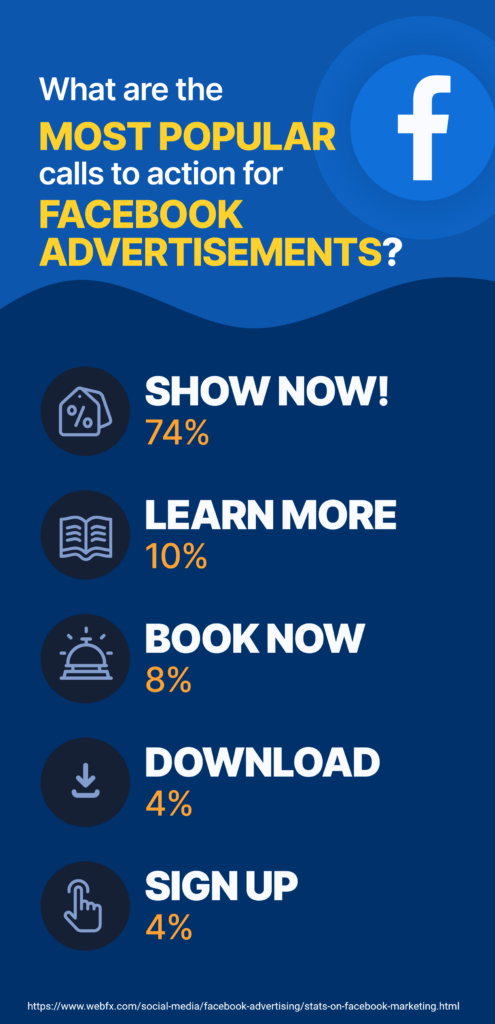 Out of all the CTAs, the most effective is "Learn More." This generates the most responses from visitors. It is important to include a clear and effective call to action for consumers.
Time of day
You want to post your advertisement when the most people will see it. If you are trying to get people to share something, 1:00 p.m. is typically the best time. As for clicks to your website, 3:00 p.m. is the best time.
These times will vary based on your business and target audience. It is important to test out different times of day in order to determine when your audience is most responsive and active. This will help you figure out when you should post your advertisements.
These are all important factors to consider when creating effective advertisements.
You want to generate advertisements that will bring in revenue for your business. Our focus is on driving revenue for our clients.
To date, we've driven over $2.4 billion in sales and over 6.3 million leads for clients. With our experience, we can help you create the ideal advertisement for Facebook.
WebFX is a partner businesses trust.
Hear from HydroWorx, who saw a 236% increase in organic sessions with WebFX services.
Watch the Video Testimonial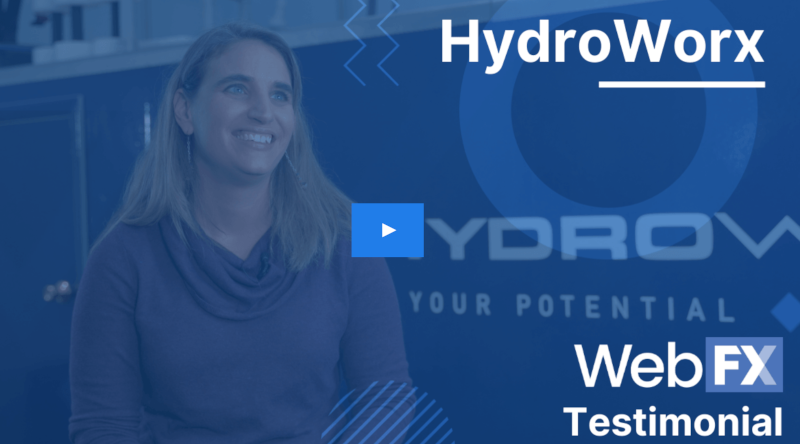 The cost of Facebook advertising
If you're going to invest in advertising on Facebook, you want to know the costs. There are four different model types for advertisements available.
Cost-Per-Thousand (CPM)
One model Facebook offers is CPM. With CPM, you pay for every 1,000 views of your ad.
This model focuses on impressions rather than clicks. You won't pay when people click, but rather when people view your advertisement. The average CPM on Facebook is $11.
You can still create a budget with this method. This CPM model allows you to set your limit on how much you want to pay.
Cost-Per-Click (CPC)
Facebook also offers a CPC model. This is similar to the structure of PPC advertising.
You only pay for the advertisement when someone clicks on it. This method allows you to keep a set budget.
CPC is more expensive, but you attract more interested users with this method. CPM will expose your ad to numerous people, but very few may act on it. The cost is low because it is just meant to make an impression.
You will pay more for CPC, but you will also drive in more valuable traffic. People who are more interested in your business are the ones clicking on the advertisement. It helps your business find more quality leads.
As for the cost, the average CPC is $1.72.
Gaining likes
There are specific advertising plans that are focused solely on getting your page more likes. This is a great opportunity for businesses that recently created a Facebook page and have few followers.
The goal is to earn more likes on your page so you can connect with more users. This is a very cost-effective option for your business. In 2015, Buffer found that it cost an average of $0.57 per like.
Boosted posts
If you already have a Facebook business page created, you've probably seen Facebook give you an offer to boost your posts. This is a method that allows you to pay for more people to see your posts.
The cost for this method depends upon how many people you want to reach and your target audience. It is a possible option to advertise important posts, like sales, promotional items, or new items.
If you want to find out more about the cost of advertising on Facebook, contact us to speak with a strategist!
How to manage your campaign
As you are running your ad campaign, you want to see how well it is doing. There are two tools you need to use in order to monitor your campaigns.
Facebook ad campaign management
Facebook offers ad campaign management to help you keep track of your advertisements. This management system helps your company track numerous measurements.
Results: Your overall campaign ad results.
Total budget: How much money you had to spend on this campaign.
CPC: If you used this method, you can see how much you spent to get each click.
Amount spent: The total amount of money you have spent on launching this campaign.
Reach: How many people viewed your ad.
Audience demographics: Who in your audience viewed your advertisement.
Placement: Where the advertisement appeared.
These measurements can be broken down further. You can see the devices people viewed your ad on and the product ID number.
You'll also be able to see the amount you spent throughout the week on advertisements. The Facebook ad management software is easy to use and allows you to see all the important information you need.
Facebook Insights
Your Facebook Insights allow you to see the overall success of your company's page. It gives you access to tons of information.
Overview: Statistics about your page overall.
Page Views: How many times people viewed your page.
People: Demographics on people who you engage on your page and reach with advertisements.
Likes: Number of people who like your page.
Reach: How many people find your page organically or through advertisements.
Video: Who is watching and which videos are the most successful
Posts: Posts you've created for your page.
Local: You can see the behavior and trends of people 150 meters from your business.

Learn how to use Facebook Insights to help you understand how your page is performing. They can help you understand if your advertisements are effective and reaching your desired goals.
What is the goal of advertising on Facebook?
Whenever you advertise on Facebook, you should have goals in mind. These goals should be realistic and achievable.
Clicks to website
If you want to gain more website traffic, this is a great goal to set for your campaign. You can attach your business' page to your advertisement to direct visitors to it. This enables you to track how many people come to your website from that advertisement to see if it is effective.
Website conversions
The end goal of any business is to get people to convert. If you are having a sale or a new product launched, you can set this goal. When you create your advertisement, you'll want to encourage people to "shop now."
Page post engagement
Sometimes it isn't about getting sales. You may just want people to engage with your page and see what you have to offer. This is an attainable goal to set for your advertisement.
If you choose this goal, you need to make sure you have interactive elements on your page. You'll want to have photos, videos, or something that will draw the attention of users.
Page likes
This is one of the easiest goals to measure. You can set your advertising goal as gaining more page likes. Your goal doesn't need to be an immediate conversion or traffic to your website.
Page likes are a great way to garner new prospective leads.They are connected to your business and are directed to your website through content posts anyway. This is a good goal to set for your business that can benefit you in the long run.
Offer claims
If you are having a sale, you can use a special code in your advertisement. This special code will make it easy to see how many people saw your ad and made a purchase. You can base the success of your ad on the number of offer claims that were used.
Video views
If you decide to use a video for an advertisement, you can measure video views. This will indicate the engagement level on your video. You can also use another goal in conjunction, like page likes, to measure to see if your video interested people to take action.
Benefits of Facebook ads
When it is all said and done, your business can benefit greatly from utilizing Facebook ads. Even if you don't gain conversions right away, you gain many other valuable things.
Increase brand awareness
People will see your advertisement. Even if they don't click on it, they are still exposed to your brand.
Brand awareness is important because it puts you in front of your consumers. It can lead to conversions later down the line.
Reach qualified leads
You don't want to waste your money advertising to people who aren't interested in your products. Facebook ads allow you to directly target interested parties.
It is important to reach more qualified leads so that you can have a better return on investment (ROI). You'll get more out of your money by being able to target the right people.
Learn about your audience
You can learn a lot about your audience through advertising on Facebook. Unsuccessful and successful advertisements can indicate things about your audience that you didn't know.
Through Facebook ads, you'll learn what kind of content resonates with your target audience. It enables you to experiment to see what types of advertisements will garner the most attention. This can help you create a more successful advertising plan.
How WebFX can help with Facbeook ads
At WebFX, we have a team of experts who can help you with your campaign. Our Facebook marketers are very knowledgeable about what it takes to run a successful campaign on Facebook. You can gain more followers and brand awareness by utilizing our services.
With our social media services, you'll be able to make the most of your Facebook advertising campaign. We include demographic, interest, school/workplace, employment, and newsletter list targeting. Our packages also offer custom images for your advertisements.
We can help you obtain your goals. We have over 1020 client testimonials from a variety of industries. Check out our portfolio to see the kind of work we do!
BONUS READING: Why We Think Simon Cowell Cracked the Code to Facebook Marketing
Ready to start?
We've earned great results for our clients, and we can do the same for you.
Give us a call today at 888-601-5359 to speak with a specialist about how we can help you grow your audience on one of the world's biggest social platforms!