Facebook ads are a fantastic way to market your business online. No matter what industry you're in or what marketing goals you have, using Facebook ads will provide an effective strategy that can help you reach them. But what's the number one thing that makes Facebook ads so unique and so effective? The ad targeting options.
When it comes to attracting your highest-quality leads, Facebook ad targeting options are second to none. On this page, we'll cover tons of Facebook ad targeting tips, including location targeting and even retargeting options. If you're ready to get started, let's go!
Why is it important to cater to your Facebook audience with ads?
When it comes to ads in general, the only way to ensure that they're effective is to create them with your target audience in mind.
But wait, what is a target audience, anyway? Your target audience is the people most likely to purchase your products or services. When it comes to Facebook ads, the most important thing is to create them with purpose.
Not only should you design your ads in a way that intrigues and engages your target audience, but you should also cater to them with your Facebook ad targeting options. The Facebook ad platform offers tons of ad targeting options, and it essentially allows you to drop ads right in front of potential customers for your products and services. For instance, if you're a lawyer advertising on Facebook, you wouldn't want to target people interested in a family attorney when you specialize in personal injury cases.
Facebook, however, makes it easy for you to create the perfect audience. So, to answer the question, "Why is it important to cater to your Facebook audience with ads?" it's the only way you'll make sales.
We foster and form long-term partnerships so that your business has long-term results.
Over 90% of WebFX clients continue partnering with us into year 2 of their campaign.
Hear from Our Happy Customers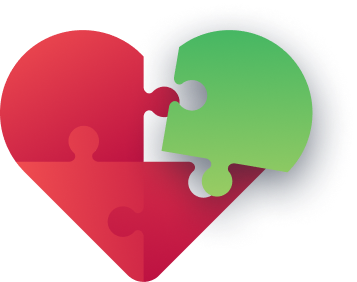 What makes Facebook ad targeting so effective?
When you hear the word targeting, you likely think of the different ways you can design your ad to appeal to your target customers.
For example, if you're selling fishing lures, you may design an ad with an image of your best-selling lure on it to attract an audience that loves to fish. However, simply designing an ad to aesthetically appeal to your target audience won't cut it. You need to use Facebook ad targeting options to truly create a successful ad.
That being said, Facebook ad targeting is extremely effective because it allows you to target an ultra-granular audience that is the most likely to purchase the products and services that you offer. Without targeting, or more specifically, the fantastic ad targeting options on Facebook, you'll just be creating ads that interested users see by chance. In order to make the most of your Facebook ad campaign, you'll want to take advantage of all the target options available through the platform.
Let's talk more about all the ways Facebook allows you to track down your most qualified audience with Facebook ads.
9 Facebook ad targeting options and how to use them
According to Facebook, there are three different classes of ad targeting options: core audience targeting, custom audience targeting, and lookalike audience targeting. All three are beneficial, but some may be more effective than others based on your industry and business goals. Below, we'll talk more about each group of targeting options and the more granular ad targeting options they each include.
Core audiences
Core audience targeting ensures that users see your ads based on the following:
Location: Location is one of the most important Facebook ad targeting options available. It allows you to drop ads in front of local shoppers if you're a storefront, or even not-so-local shoppers if you have an ecommerce store, in order to entice them to visit your website to purchase a product.


How you can use it: If you own a shoe store in a small town but don't have an ecommerce store set up, you can use location-targeted ads to send ads to audiences within your area. Or, say you own a shoe store in a small town, but you also have an ecommerce store that ships your products to customers within the state.

Use location-targeted ads to target customers in your entire state.

Demographics: Demographics is another Facebook ad targeting option that allows you to be extremely granular about your targeting. With this kind of ad, you'll be able to target users based on things like age, gender, relationship, job status, education, and so much more. The Facebook ads demographic option is a powerful tool for audience targeting.


How you can use it: You own a boutique that targets college students about to embark on their college journey.

You sell items that only college students would need, and you want to target them with your ads. Not only could you target them by age (18-22), but you could also target them by education level. Or, say you own an all-girl clothing shop that caters to women and girls of all ages.

You could use the gender targeting option to target this specific audience, as well.

Interests: If you want to specifically target customers by their interests, Facebook ad targeting allows you to do just that. These ads are based on the hobbies and interests that Facebook users provide on their profiles.


How you can use it: You own a shop that sells a wide variety of crafting materials. Target users that have hobbies like DIY, quilt-making, and painting.

Or, say you own a health food store. You could use this strategy to target users that have interests like fitness, healthy eating, and cooking.

Behavior: Behavior is one of the more technical Facebook ad targeting options but can get your ads in front of a highly-qualified audience. This targeting option allows you to advertise to users based on what they've purchased in the past, device usage, and more.


How you can use it: You own a home décor superstore and your goal is to target new homeowners. You may be wondering how to target homeowners on Facebook and weed out unrelated viewers.

You can use Facebook's ad platform in order to determine what other ads users have clicked on, like kitchen appliances, and target them.

Connections: Connections is another Facebook ad targeting option that allows you to advertise to users who are already connected to your Facebook page. This is a super-effective targeting option since it allows you to advertise to users that you already know to be interested in your business, products, and services.


How you can use it: Targeting your connected audience allows you to reference specific products, events, or services that you've previously mentioned on your page. For example, if you own a health-food store, and mentioned in a post that you'll have a new shipment of protein powder at the end of the month, you could create an ad that targets that product.

Or, say you recently posted about a charity event that your business would be a part of and you want to target your connections with an ad to purchase tickets to the event.
Custom Audiences
Custom audiences is a Facebook ad targeting option that allows you to create a specific list of users that you want to target based on customer data. This targeting option makes it easy to reconnect and advertise to users who have already shown interest in your business by visiting your website or downloading your app.
Contact list: You can target users by phone number or email address that you collect through contact forms on your website. When users fill out a contact form on your website, it means that they're interested in your business. This makes them a great audience to target using Facebook ads.

You can also use CRM data for targeting.

How you can use it: You can intertwine your contact form strategy with your Facebook ad target strategy by placing your contact form on a page that features a product that is coming soon. When users fill out that contact form, you know they're interested in that product and you can target them with a Facebook ad when it becomes available.

App users: You can target customers that use your app by installing Facebook SDK in your app.


How you can use it: By targeting users that use your app, you can inspire them to return to a product or service that they viewed by creating a Facebook ad that targets that specific audience.

Website visitors: One of the most beneficial ways to target your audience is by targeting previous website visitors. This kind of ad ensures that the users you target have already shown interest in your business by visiting your website. In order to target this group, you'll need to install Facebook Pixel on your website first.


How you can use it: If you want a Facebook retargeting option, targeting previous website visitors is the way to do so.

You can advertise specific products and services to users that viewed them on your website to give them a second chance to purchase. This is a proven strategy that tends to drive higher conversion rates from Facebook ads!
Lookalike Audiences
An out-of-the-box Facebook ad targeting strategy that provides a way to find new customers is to target lookalike audiences. You'll be able to use Facebook Audience Insights to figure out just who your target customers are in terms of demographics, interests, and location — and then target a completely separate audience that is similar to that group.
Not happy with your social media engagement?
We've got just the blog post for you.
Read the Blog Post & Watch the Video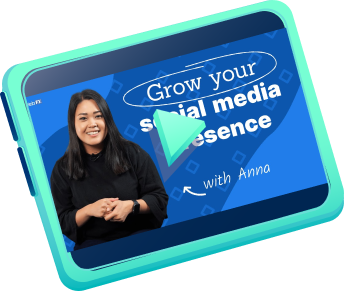 Need help using Facebook's ad targeting options?
If you're interested in reaping the benefits of Facebook ad targeting, but aren't sure where to start, WebFX can help. We've got a team of over 200 experts who can help you determine the best Facebook ad targeting options for your unique business.
If you'd like to learn more, feel free to contact us online or give us a call at 888-601-5359!
How is your website's SEO?
Use our free tool to get your score calculated in under 60 seconds.
Get posts by email
Join 200,000 marketing managers and subscribe to Revenue Weekly!
"*" indicates required fields
WebFX Careers
Join our mission to provide industry-leading digital marketing services to businesses around the globe - all while building your personal knowledge and growing as an individual.