The Facebook Marketing Agency That Gets Results
Facebook is one of the best social media platforms for businesses today. It's competitive, though. A Facebook marketing agency like WebFX, can help your company get better results from marketing and advertising on Facebook. Start getting a better return on investment (ROI) by using our Facebook marketing company to develop, manage, and optimize your advertising and marketing strategy.
Get everything you need with our Facebook marketing company
If you want to maximize the results of your Facebook marketing strategy, working with an experienced social media marketing company like WebFX is one of the best ways to accomplish that.
Our Facebook marketing services provide your business with a turn-key solution to promoting your business on Facebook, giving you a specialized team of marketers, designers, and developers.
Here's a look at what our Facebook marketing and advertising services include:
Custom strategy: We never use cookie-cutter strategies. We'll get to know your business and your goals and design a Facebook marketing plan tailored to your unique needs.
Boosted posts: You'll get boosted posts and a custom Facebook advertising strategy backed by expert research and informed by your goals.
Dedicated social media account manager: You'll work with a dedicated account manager who will keep you in the loop on your campaign's progress.
Organic posts: Our social media team will craft regular Facebook posts that are unique, on-brand, and aligned with your campaign objectives.
Monthly reporting and analysis: Each month, you'll get a detailed report on your campaigns' progress. You'll also get access to our digital marketing platform, MarketingCloudFX.
Facebook audit and competitor analysis: Our team of experts will review your Facebook presence and those of your competitors to inform your custom strategy.
Cover and profile photo design and optimization: Our Facebook marketing services also include cover and profile photo design and optimization. With professional Facebook images, your profile will give users a stronger impression of your business.
Optimized ad campaigns: You can also opt for a full Facebook advertising strategy with our Facebook advertising services. We're an official Facebook Marketing Partner, and our team of experts design research-backed advertising strategies that get results.
Ad creatives, including copy, images, and graphics: Your Facebook advertising campaign will include custom ad creatives designed to get users' attention and help you meet your goals.
Monthly social media consultations: Your account manager will meet with you every month to discuss your campaigns and suggest potential optimizations and improvements to maximize your results.
And more!
Not to mention, we can help you on other social media platforms, like Instagram and LinkedIn.
Keep reading to learn about the value of a Facebook marketing agency, as well as the value of marketing and advertising your business on Facebook. If you're ready to get started, contact us online or call us at 888-601-5359!
Bonus reading: Why We Think Simon Cowell Cracked the Code to Facebook Marketing
Why choose WebFX as your Facebook marketing agency?
WebFX is a top choice for businesses looking for a Facebook marketing agency for a few reasons: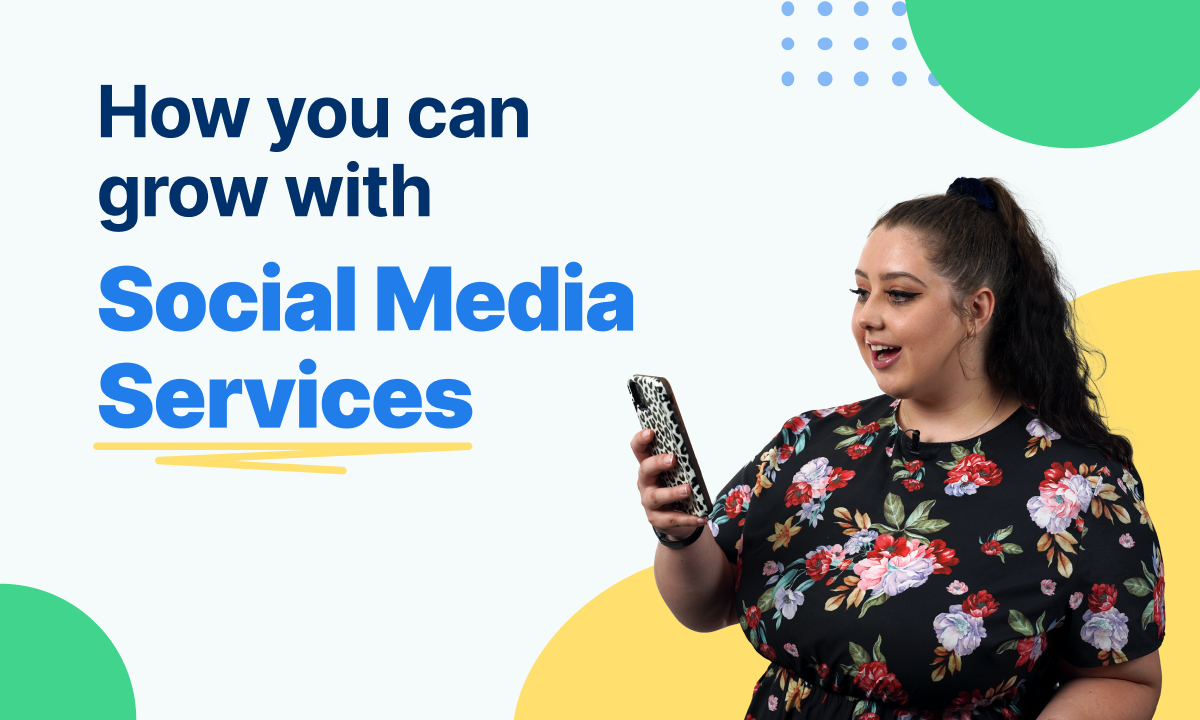 1. We're a full-service digital marketing company
As a full-service Facebook marketing company, we provide your company with everything you need. We feature a team of more than 500+ professionals that includes social media marketers, graphic designers, web designers, and copywriters.
With their expertise, we make it possible for you to market and advertise on Facebook with ease.
2. We get results
Our agency measures our success by our clients' successes.
For perspective, in the past five years, we've helped our clients earn more than:
7.8 million leads
$3 billion in revenue
5.2 million phone calls
12.9 million transactions
These results have a real impact on our clients' businesses. With more revenue, our clients can grow their companies. They can hire new team members, expand company operations, launch new products, and more.
You can do the same when you choose our Facebook marketing company for your needs.
3. Our clients love our work
The results, convenience, and expertise we provide our clients is one reason why we maintain an unmatched client satisfaction rate. Compared to similar companies, our client satisfaction rate is 488% higher. Not to mention, our client retention rate is 91%.
When you work with WebFX, you gain a trusted, long-term partner that works with and for you.
4. You get access to advanced marketing tech
Technology is a critical component of digital marketing.
With marketing technology, you can gain insight into your target audience and understand your customers. You can also spot patterns, which you can implement into your social media advertising and marketing campaigns.
At WebFX, we provide your business with MarketingCloudFX, our marketing automation platform.
With MarketingCloudFX, you can view, monitor, and track all your online marketing and advertising efforts. This technology, which features the artificial intelligence power of IBM Watson, gives you actionable data that you (and your WebFX account manager) can use to improve your strategy.
Why use Facebook marketing?
With so many marketing platforms available, it can be difficult to determine which the best options for your business are. So why does Facebook deserve a place in your strategy?
The simplest answer is that Facebook is the most popular social media platform online. The platform has nearly 3 billion active users, which gives you a huge potential audience.
Of course, that's not to say that every one of those billions of users will need or want the product you're offering, or that they're part of your target demographic, but it does mean that part of your audience is almost guaranteed to be on the site.
Facebook also lends itself to successful advertising campaigns because of the interactive nature of the ads.
For example, if one user likes or comments on an ad, you also have the chance to reach their friends. And if they tag another user in an ad, that user will also see your content – without you spending a cent to reach them.
Over time, this expands your audience and increases your number of followers. And with the right targeting, many of these followers will ultimately become potential future customers.
Not happy with your social media engagement?
We've got just the blog post for you.
Read the Blog Post & Watch the Video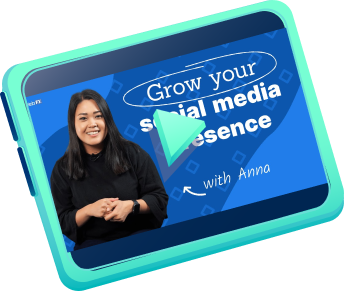 Who can use Facebook marketing services?
Some businesses and brands make the mistake of believing that Facebook isn't a valuable marketing channel for their goals, but the truth is that virtually anyone can benefit from running ads on the platform.
Regardless of your business size, industry, or products, Facebook can help you connect with your target audience – and partnering with an experienced agency can help you make the most of your campaigns on the platform.
Why partner with a Facebook marketing company?
It's certainly possible to create Facebook ad campaigns without outside help, but there are a few key benefits of partnering with a social media marketing agency.
Get experts on your side
While you can learn Facebook marketing yourself, it will take time to perfect all the strategies and best practices that Facebook marketing entails. The social media marketing professionals at a Facebook marketing agency already have years of experience and can get you substantial results quickly.
Access advanced software
Facebook marketing agencies have access to professional marketing software that may be expensive to purchase on your own. Social media marketing pros can use this software to conduct research and plan, implement, and track your campaigns.
Save time and resources
Learning Facebook marketing and managing your own Facebook strategy on top of all your other responsibilities takes a lot of time. With a team of professionals handling your Facebook marketing, you'll save massive amounts of time. Your in-house team will be free to work on other important projects.
Maximize your return
Experienced Facebook marketing companies have the expertise and resources needed to quickly get you an impressive return on your investment. You'll improve your campaigns' effectiveness and have improved results over the long term.
ORGANIC OR PAID FACEBOOK ADVERTISING? SEE WHAT OUR EXPERTS SAY.
Work with a trusted Facebook marketing company today
Facebook provides businesses like yours with a proven platform for marketing and advertising your business. Whether you're looking to build brand awareness, attract followers, or generate sales, Facebook — and WebFX — can help you do it.
Start working with our Facebook marketing company today by contacting us online or calling us at 888-601-5359!