WebFX: The SMB Web Design Agency That Drives Revenue
Your website is essential to the success of your online marketing, so you don't want to sell yourself short on your web design. That's why it's worth your while to partner with an experienced SMB web design agency like WebFX. Read on to learn more!
Partner with a small business web design agency like WebFX
If someone wants to learn about your company, where will they go? What about if they want to buy from you? In either case, the answer is your website. Your site is the center of all your digital marketing, and for that reason, you want it to feature superior web design.
It might be difficult to achieve high-quality web design all on your own, though. That's why you can benefit from partnering with a small- to medium-sized business (SMB) web design company like WebFX. We offer a variety of web design services to help improve your site and drive more revenue.
On this page, we'll share what you gain from partnering with a web design agency for SMBs and the services we provide.
Keep reading to find out more information. Then partner with WebFX to get started with our web design services. Just call 888-601-5359 or contact us online today!
We don't want to tell you about the work we do, we want to SHOW you.
View Our Portfolio

We've built over
1,100
Websites
in a variety of industries.
Why choose WebFX as your SMB web design agency?
At this point, you may be wondering: Why choose WebFX as your SMB web design company? For the answer, just read on — here are four excellent reasons to partner with us!
1. WebFX has decades of experience
When you look for an agency to entrust your website to, you want one that's experienced. An inexperienced agency won't have the skills or knowledge to build your dream site. Fortunately, that isn't a problem with WebFX.
We have over 25 years of experience in web design. In that time, we've become the experts at building websites that drive traffic — so, by partnering with us, you can feel confident you'll get a website built to help you drive sales and revenue.
2. WebFX is a data-driven agency
Another benefit of partnering with us is the fact that we're a data-driven agency.
We base all our decisions on concrete data we've pulled from your existing marketing campaigns. If we see that users are responding better to specific campaigns or prefer certain types of content, we'll adjust your campaigns to deliver more of what your audience wants.
We'll look at user behavior patterns on your website to see how we can improve it. We use your data to power your marketing decisions, so you can maximize leads and revenue with your marketing campaigns.
3. WebFX is client-focused
WebFX is also a client-focused agency. That means we keep everything centered around you, the client. We'll accommodate whatever level of involvement you want to have in your campaigns, including working off your preferences and keeping you frequently updated on everything we do.
We'll take the time to research your business and industry at the beginning of our partnership, so we know exactly how you're trying to position yourself in your field. That will allow us to drive far better results for you!
4. WebFX is known for driving amazing results
Finally, WebFX has a long track record of driving fantastic results for our clients. In the past five years alone, we've generated over 7.8 million leads and $3 billion in revenue for the small businesses that have partnered with us.
When you choose us as your SMB web design and development agency, you'll gain access to the same phenomenal service that we provided to all our other clients!
What to expect from our SMB web design company
When you choose WebFX as your small business web design agency, you'll gain access to a plethora of exceptional web design service features. But what do those services include? Read on for an overview of some of the web design service features we offer!
1. Responsive design services
One of the most important elements of any website is mobile-friendliness. Many people use mobile devices like phones and tablets to access websites, and for that reason, Google uses a mobile-first index — that is, it ranks sites based on their mobile format.
To keep mobile users engaged and satisfy Google's ranking algorithms, it's vital for you to make your site mobile-friendly, and WebFX will help you do that. We'll use responsive design on your site, meaning we'll enable it to automatically restructure its pages to fit the screen where it appears.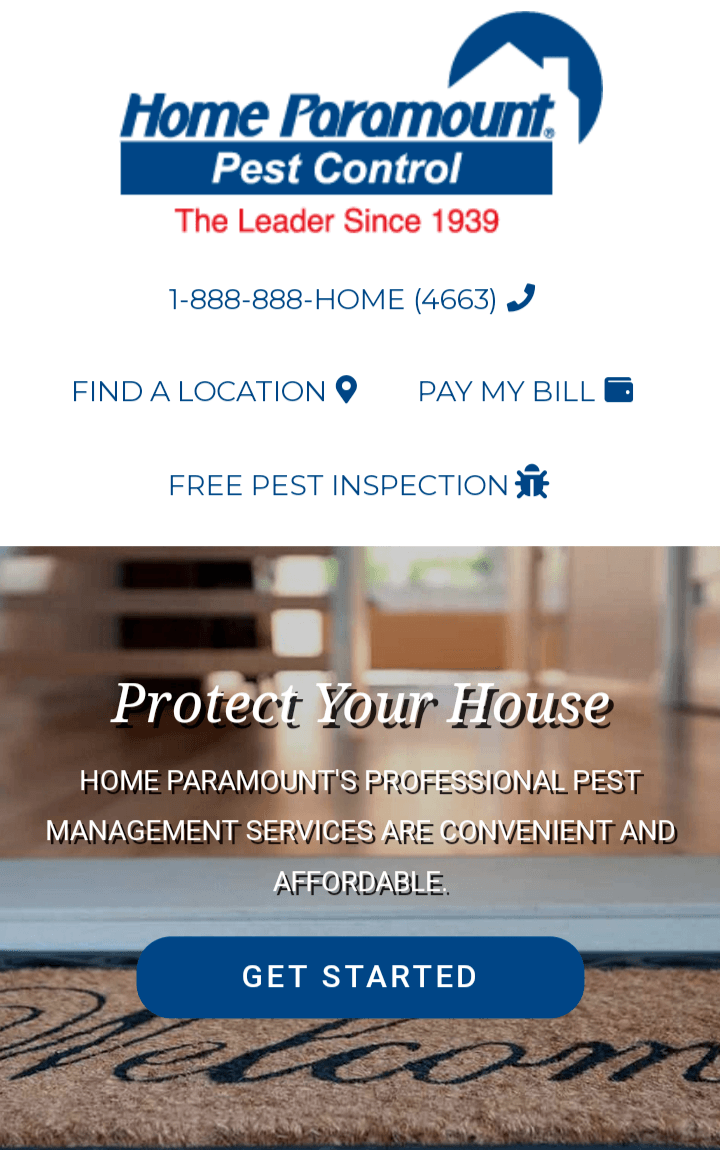 2. Website copywriting services
It's important for your website to look good, but you also need to provide helpful information your audience wants — that's why they visit your website in the first place. To draw users to your site, you need to have content — especially written content.
WebFX's expert copywriting team will help you develop copywriting for your site, from blog posts to service or product pages. The content will focus on delivering the information your audience wants most, so they stay engaged with your business.
As users visit your site for the content, many of them will take a conversion-focused action, like signing up for your email list, that helps you capture qualified leads you can turn into sales for your company!
3. Website SEO services
Search engine optimization (SEO) is among the most crucial marketing tactics for your business to use. SEO is its own independent digital marketing strategy, but since much of it occurs on your site, it's still a vital part of web design and development. Because of that, we'll work to optimize your SEO when we design your site.
The goal of SEO is to get your site ranking high in Google search results so users can easily find you. Some of the tactics we'll employ to make that happen include:
Ultimately, our SEO efforts will enable you to drive significantly more web traffic.
4. Ecommerce optimization services
Some businesses only use their website as a way to provide information about themselves and encourage users to call them. Others, though, use their website as a place to sell their products directly. If that describes you, we'd love to help you set up your online store.
One of the first things we can do for you is create and optimize your product pages. That includes writing detailed product descriptions and optimizing the visual design of the pages.
From there, we'll set up an easy-to-use checkout process to ensure that users who start to make a purchase will end up going through with it rather than abandoning their carts.
Time to Level Up Your Sales
Our long list of services helps you grow every aspect of your business with marketing strategies that are proven to increase bottom-line metrics like revenue and conversions.

In the past 5 years, we've managed more than 12.9 MILLION transactions across our client base.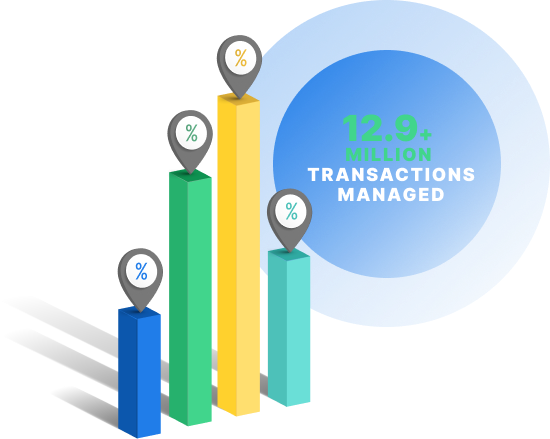 WebFX is the ideal small business web design agency for you
Ready to start boosting your company's revenue with an expertly designed website? WebFX would love to help! When you partner with us, our team of over 500 marketing experts can start building you a website that meets all your needs and draws in plenty of potential customers.
Our web design services are extensive, and they include those listed above and more. To get started with our services, just give us a call at 888-601-5359 or contact us online today for a free quote!