Meet Your Amazon SEO Agency: WebFX
Optimizing product listings for search engine optimization (SEO) is a smart tactic for driving more sales from Amazon. At WebFX, we're an experienced Amazon SEO agency, using our more than 25 years of SEO experience to help businesses earn more revenue from the web. Already, we've helped our clients generate over $2.4 billion in revenue in the past five years. Learn more about our Amazon SEO services now or contact us to request a proposal!



Accelerate sales with an Amazon SEO agency
As the largest ecommerce platform in the world, Amazon offers immense opportunity. It provides your business with direct access to your target market, plus the ability to streamline product orders, returns, and more. Amazon comes with significant competition, however.
If you want to succeed on Amazon, you need SEO. And for a winning SEO strategy, you need an experienced Amazon SEO agency. Whether you're ready to partner with our award-winning team of 450+ digital marketing specialists now or need more information on what an SEO agency does, this handy resource is for you.
Keep reading if you want to find out more about working with an Amazon SEO agency. If you're looking for more information about partnering with WebFX, contact us online or call us at 888-601-5359. You can even check out our prices to find the perfect package for your business!
What is Amazon SEO?
Amazon SEO, also known as product optimization, focuses on improving the visibility of your products in Amazon search results. This strategy includes keyword research, competitor analysis, product copywriting, and additional optimization tactics. So, why do you want more visibility in search results?
Like search results on Google, users tend to find their answer in the first few search results. Studies show, for example, that the first three products in an Amazon search result earn more than 60 percent of all clicks. This consumer behavior demonstrates why appearing in the top spot in search results is critical.
When your products appear in relevant search results at the top of the page, you make it possible for your company to generate more product sales, which benefits your bottom line.
What does our Amazon SEO agency do?
Before partnering with an Amazon SEO agency, like WebFX, it's vital that you understand what this kind of agency does. That way, your team can make an educated decision when it comes to choosing the best Amazon SEO company for your business.
At WebFX, we provide the following with our Amazon SEO services:
Keyword research
Keyword research is a critical part of product optimization. It serves as the foundation of your SEO strategy, providing your team with a compilation of relevant keywords used by your target audience. For example, "curtain rod black" is a valid keyword for companies that sell curtain rods.
Due to the value of keywords, we conduct in-depth keyword research.
Before discovering valuable keywords, however, we do some background research on your industry and target audience. As a client-focused, performance-driven agency, we will also chat with your team about your business, products, and goals.
That way, we can build a custom strategy tailored to your audience and aspirations.
Competitor analysis
If you want your SEO strategy to succeed on Amazon, you need an in-depth competitor analysis. With a competitor analysis, your team and our agency gains in-depth insight into the approach of competing sellers.
Understanding how your competition approaches product optimization allows our agency to develop a unique strategy that capitalizes on the weaknesses of your competitor's, which can amplify your plan's performance.
It's essential, however, for our agency to focus on a custom approach. In some cases, agencies conduct a competitor analysis and then copy that company's strategy. A copy-and-paste approach to SEO doesn't work and can diminish the returns of your product optimization.
Plus, it prevents your business from pushing past the competition. Without an original strategy, you get stuck in a gridlock with your competitors. It's a predicament that doesn't help your company sell more products or earn more revenue.
Protect yourself by asking Amazon SEO agencies about their competitor analysis procedures. You want an agency that uses competitor analyses to inform and inspire your strategy, which is what WebFX does. With this approach, we've helped our clients earn more than $2.4 billion in revenue — and that's only in the past five years.
Strategy development
Like many marketing tactics for Amazon, SEO is an ongoing strategy. If you want to maximize the results of your marketing efforts on Amazon, then you need to make SEO a constant part of your plan. That's why our Amazon SEO agency develops an initial and long-term strategy.
When our agency develops your Amazon SEO plan, we tailor it to your business, products, and goals. You need a custom strategy, or your company will struggle to earn more visibility in search results, which has a direct impact on your sales and revenue.
For an SEO strategy that performs, you want an approach driven by data, relying on facts instead of hunches to build your SEO plan.
At WebFX, we approach digital marketing with a data-driven mindset. With the machine learning and artificial intelligence (AI) power of IBM Watson, which powers our proprietary software suite, we can develop and support our strategies with data. Even better, we can uncover high-value keywords.
Product optimization
Product optimization is a core part of what an Amazon SEO agency does. It's the result of an agency's deep-dive into your business, products, competitors, and industry, which is why product optimization isn't our agency's first step.
Whether you're focusing on new or existing products, you can expect our agency to optimize these elements:
Product title
Product description
Product features
Product category
When we update your product listings, we will optimize them with frontend and backend keywords.
Your dedicated WebFX account manager may also provide pricing recommendations to maximize the performance of your SEO, as Amazon uses product price as a ranking factor. They may also suggest new product images, which can help your products rank better in search results, as well as provide a better experience for shoppers.
While every agency varies in its approach, it's critical that your agency only publishes approved content. For example, if your agency rewrites your product title and product features, your team should review and approve the copy before it goes live.
This example also demonstrates why it's essential to choose an agency that works as your partner. As your partner, you can trust our team to invest the time to learn your business, industry, products, and target audience, which results in more compelling copy for your product listings.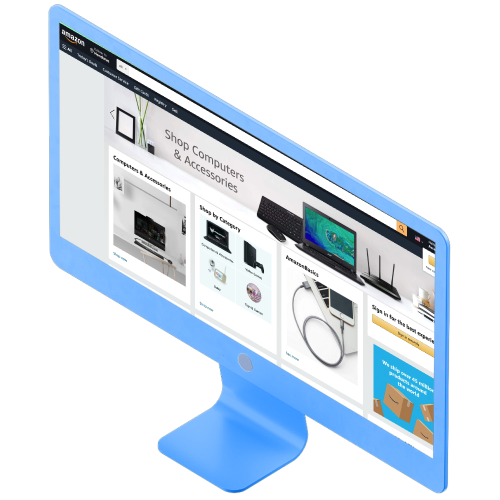 Increase your SMB's
Amazon

sales. See how with a free proposal.
Ongoing reporting
As a business on Amazon, results are critical. When you invest in Amazon SEO, you want to track its performance. Monitoring the performance of your strategy allows your team and agency to see if your approach contributes to more sales, revenue, and rankings.
Our trusted and experienced Amazon SEO agency will provide reporting software. This software not only helps your team see the results of your SEO strategy, but also provides your agency with valuable data to support and shape their decisions.
We also offer your team direct access to your reporting dashboard. If your agency restricts or denies your company access, it's often a red flag. Partner with an Amazon SEO company like WebFX that values transparency and information-sharing.
We provide you 24/7 access your data. This reporting platform, powered by Google Data Studio, offers an easy-to-use dashboard that features helpful graphics. Even better, it's easy to share AmazonFX reports with team members and company decision-makers.
Logistics monitoring
Amazon prioritizes shopper satisfaction. That's why its search engine algorithm considers more than product price as a ranking factor. It also looks at seller performance by analyzing your shipment and fulfillment times, as well as your return and order defect rates.
That's why our Amazon SEO agency will often monitor several logistics elements, including:
In-stock rate
Perfect order percentage rate
Order defect rate
For your team, it's critical to recognize that these factors have a direct impact on the performance of your Amazon SEO strategy. These factors are outside our Amazon SEO company's control, but inside your company's control. That's why Amazon SEO requires a true partnership between your business and our agency.
This fact emphasizes the importance of choosing an agency that cares about your success.
At WebFX, for example, we're invested in the success of our clients. That's why we provide numerous Amazon SEO guides, from order processing to product photography, to our clients. It's also why we measure our success by our clients' successes.
For instance, we highlight the amount of revenue our clients have earned from our services — more than $2.4 billion — and the number of ecommerce transactions — more than 11.6 million — we've managed. We look beyond the numbers, though, and consider the long-term impact of our work.
What is that impact? New jobs. Growing businesses. Thriving communities.
What services does our Amazon SEO company offer?
While our Amazon SEO agency focuses on SEO, we also offer the following services:
Amazon consulting
If you're looking to manage your marketing strategy in-house, but are searching for some professional insight, we provide Amazon consulting services. With the expertise of a consultant, your team can improve your Amazon SEO strategy, plus discover new opportunities.
Our consulting services do require a minimum commitment of eight hours per month, for six months. This commitment caters to the turnaround time of SEO, which can take a few months to deliver results.
Product copywriting
While some Amazon SEO agencies will include copywriting with their services, others will have it as an optional service. This decision offers your company flexibility. If you have a dedicated team of copywriters, for example, it's easy for your in-house team to optimize products with the recommendations of your agency.
WebFX provides this option, offering copywriting services for product descriptions.
Product photography
Depending on your product listings, your company may need to invest in professional product photography. If your listings require updated or Amazon-compliant images, you can trust our agency to notify your team.
While some agencies offer product photography in-house, others partner with experienced and professional photographers. WebFX, for example, collaborates with established photography companies that specialize in product photography.
If you're partnering with our full-service Amazon agency, we also provide the following services:
PPC
Amazon offers several advertising options for sellers, including Sponsored Product Ads, Sponsored Brands, and Product Display Ads. Advertising on Amazon, however, requires several of the same skills of product optimization, such as keyword research, competitor analysis, and copywriting.
That's why many Amazon agencies, like WebFX, offer pay-per-click (PPC) advertising services.
Store management
Businesses on Amazon often invest in an Amazon Store. With an Amazon Store, you create a microsite for your company on Amazon. This storefront allows your company to showcase your products and brand to shoppers interested in your business.
As a part of our Amazon Store services, our team provides ongoing management of your storefront. If you're new to Amazon, we add your products to Amazon, complete with product copywriting, and launch your Amazon Store for you.
Review management
Alongside prices and logistics, reviews also influence rankings in Amazon search results. That's why many Amazon agencies, including WebFX, provide review management services. Our service encompasses several aspects of review management.
For example, our team uses Amazon Vine and Early Reviewer Program to help generate verified reviews for your products. We also respond to user reviews. Plus, we answer shopper questions in the product and answers section of your product listings.
Want to learn more about our Amazon services? Contact us online today!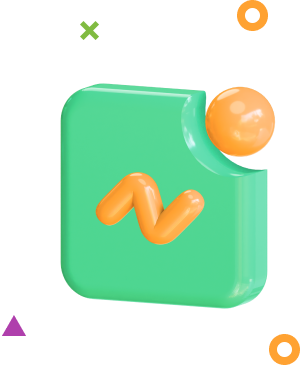 Time To Level Up Your Sales
Our long list of services helps you make waves in your industry and increase metrics that matter most – like sales.
IN THE PAST
5 YEARS

, WE'VE MANAGED MORE THAN

11.5 MILLION

TRANSACTIONS ACROSS OUR CLIENT BASE. Get a Proposal!
How can your Amazon SEO agency help my business?
If you're hesitant about partnering with our Amazon SEO agency, think about these three partnership perks:
1. Improve your ranking in search results
Shoppers want to find their next purchase fast — and Amazon makes the process seamless. The company's search engine algorithm ranks the most relevant products, as well as best-performing sellers, first in search results. That's why 70 percent of shoppers find what they're looking for on the first page of search results.
If your business wants to earn more sales and revenue from Amazon, then Amazon SEO is non-negotiable.
With a first-page ranking for relevant searches, your company can grab the attention of shoppers. If you rank in the first three positions, your chances are even better, as more than 60 percent of clicks go to the first three products in Amazon search results.
Improving your visibility in search results, however, requires time.
As an ongoing strategy, you need a dedicated and knowledgeable team member to develop and manage your SEO plan. Our Amazon SEO agency alleviates the challenges, as well as costs, associated with not only hiring someone but hiring an SEO specialist.
2. Increase your revenue
On Amazon, third-party sellers are responsible for more than 50 percent of everything sold on Amazon. The platform offers tremendous growth opportunities for your company, allowing you to reach a massive audience that's ready to buy.
If you want to maximize your Amazon revenue, however, you need to rank in relevant searches.
Appearing at the top of high-value search results places your product front-and-center. It's easy for shoppers to find and explore your product. Plus, it brings your company one step closer to turning that shopper into a customer.
Again, our agency can help your company earn a top spot in search results. Your agency also alleviates the time- and resource-intensive process of developing and evolving an SEO strategy. We also provide you with industry-leading expertise, which can give your business a competitive edge.
3. Earn your products' Buy Boxes
The Buy Box accounts for almost 85 percent of all sales, meaning it's uncommon for shoppers to explore the other seller's section. They often click the "Add to Cart," button which adds the Buy Box winner's product to the person's shopping cart.
As a quick review, the Buy Box is the white box on the right side of a product detail page. Whoever wins or occupies the Buy Box is the default seller. In the example below, the default seller is Amazon.

Since the Buy Box claims the majority of sales, it's essential for your business to maintain its Buy Box. Your Buy Box, however, can require daily maintenance, especially if you're competing against dozens of other sellers. That's where our Amazon SEO company can assist.
With their expertise, as well as full-time dedication to your strategy, they can maintain your Buy Box wins.
Ready to Grow? Get your FREE Quote Today!
We measure our success by how much we WOW our clients.
Why choose WebFX as my Amazon SEO agency?
If you're ready to partner with an Amazon SEO agency, WebFX offers unmatched advantages, including:
Industry-leading AI software
We power our custom, data-driven strategies with IBM Watson, one of the industry's most advanced AI and machine learning software applications. Our proprietary software suite, which includes MarketingCloudFX and ContentGeniusFX, operate on IBM Watson, using it to build data-backed strategies.
100 percent transparent reporting
When you partner with WebFX, you can count on transparency. We not only publish our prices online, but also make our reports 100 percent transparent with AmazonFX. No matter the time or location, your team can check-in on your strategy's performance and progress.
25+ years of experience
We bring more than 25 years of experience to Amazon SEO. Our decades of digital marketing experience allow us to provide unmatched strategies and client experiences. When you partner with WebFX, you can trust you're working with a reputable Amazon SEO company.
When it comes to your company's Amazon SEO, there is no better choice than WebFX.
Amazon SEO pricing from WebFX
Like our clients, we care about transparency. That's why we publish our prices online.
Whether you're curious about the cost of our Amazon SEO or our Amazon PPC services, you can view them online 24/7 and share them with your team or company decision-makers. Unlike other Amazon SEO agencies, you can browse our prices without completing a single form.
While we provide four separate packages for our Amazon SEO services, that doesn't mean we deliver custom-cookie approaches. Our team, led by your dedicated account manager, will build a custom strategy tailored to your business, products, and goals.
That's how we've driven more than $2.4 billion in revenue for our clients.
View the pricing table below to explore our Amazon SEO prices now:
Drive more sales with a leading Amazon SEO agency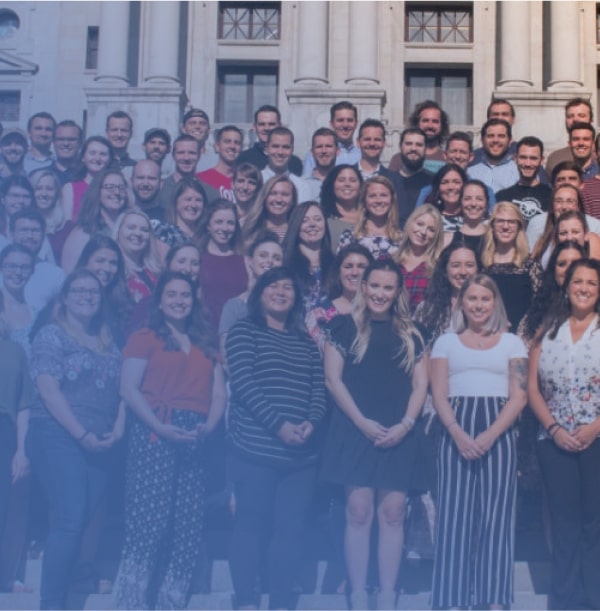 With a client retention rate of more than 90%, WebFX delivers on client expectations. As your Amazon SEO agency, our team will help your company achieve its short- and long-term goals. From generating more sales this quarter to maximizing next year's product launch, we are your trusted partner.
Earn more from Amazon by contacting us online — or calling us at 888-601-5359 today!