14 minute read
Sarah Berry is a Google Analytics-certified Web Marketing Consultant at WebFX. She's written over 400 articles on digital marketing, covering topics like SEO, CRO, and Amazon. When she isn't polishing her Time Magazine Person of the Year Award, she's spending time with her flock of ducks.
A dominant force in the retail market, Amazon is the place to shop online for everything, from electronics to home goods and more. Whether you're a business-to-consumer (B2C) or business-to-business (B2B) operation, the ecommerce platform connects you and your products with your target audience. It's a competitive market, however, and a tough one if your products occupy the second, third, or fourth page of product results.
To succeed on Amazon, you need to earn the top spot on the first page of search results. How do you create an Amazon marketing campaign that can accomplish that? Start with these seven optimization techniques for your Amazon Store:
The first step to increasing your SMB's Amazon sales is getting a FREE proposal.
One of our experts will be in touch within 24 hours!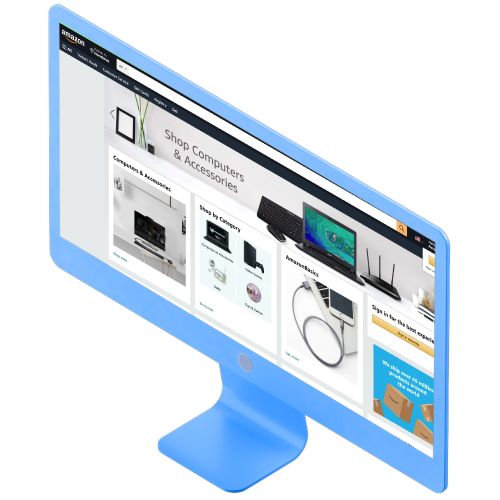 1. Audit your product pages
Maximize the success of your campaign by auditing the product pages you want to promote, before launching your campaign. This will help you maximize the impact of your marketing campaign and earn the highest possible return on investment (ROI). If you have a page that's difficult to read — maybe it features a description that's hard to understand or that's missing critical information — it could turn off shoppers and encourage them to purchase a product from your competitor.
For the best results from your product's marketing campaign, Amazon recommends the following:
Check and merge any duplicate product listings
Create descriptive and accurate product titles
Upload high-quality product images
Add useful and relevant product information to listings
Include at least five bullet points in product descriptions
Write product titles and descriptions that include relevant keywords
We'll discuss the best strategies for optimizing your product titles, descriptions, and images later.
2. Investigate your competition
Before you dive into optimizing your product listings, you need to assess your competition. Depending on your industry, as well as digital marketing strategy, you may have a different set of competitors on Amazon than Google. Discover who you're competing with on Amazon by looking at products similar to yours.
To find products like your line-up, you can use the search feature on Amazon, as well as the category filter. Additional tools are also available that can save your team time, including Jungle Scout and AMZInsight. When you're investigating your competitors and their products, look at the following:
Reviews: Look at a product's reviews, as well as that seller's reviews. Look for weak points that your product or company resolves. Maybe, for example, you provide faster shipping or better customer service.
Fulfillment: See if your competition relies on Amazon to fulfill their products. For consumers, this is often a perk and purchasing incentive. If your company also uses Fulfillment by Amazon (FBA), which is when Amazon packages and ships your products, then that's excellent.
Prime: Find if your competitors' products are Prime eligible, which provides Amazon Prime members with free two-day shipping and other benefits. If they're not, your product's Amazon Prime eligibility can serve as another unique selling point for shoppers.
Price: Compare the prices of your products to your competitors. You can also use CamelCamelCamel to see how they priced a product in the past. If they offer a price you can't beat, you'll need to emphasize the unique selling points of your product.
Listing: Discover your competition's search engine optimization (SEO) approach by reviewing their product listings. Are they using keywords in their product titles and descriptions? Do their product listings include high-quality images?
Track your competitor analysis with an Excel or Google Sheet document. In this document, you can also note opportunities for your company to capitalize on, such as a competitor that doesn't optimize their product listings. Remember that your competitor analysis spots opportunity — it's not for copying someone else's strategy.
If you're competing against products sold by Amazon, you may want to consider partnering with an agency that specializes in Amazon SEO. Due to the size of Amazon, as well as the data available to it, it's often able to maximize the success of its product listings.
3. Research your relevant keywords
Now that you know how your competitors approach their Amazon marketing campaigns, you can start conducting keyword research. If you're familiar with SEO on Google, know that it's a bit different on Amazon. Amazon ranks products based on their relevancy to the search term, plus the following factors:
Product price
Sales history
Availability
Reviews
And more
The reason is that Amazon is an ecommerce platform — it needs to provide consumers with not only relevant results but also results that will guarantee satisfaction. Otherwise, users lose trust in Amazon, which affects the company's bottom line. Research potential keywords for your products with keywordtool.io, which provides search volume, competition, and cost-per-click (CPC) data on keywords.
It also provides keyword suggestions, plus information on a keyword's upward or downward trends. If you're selling inflatable pool floats, for example, you may notice a downward trend during the winter and an upward trend during the summer. While some keywords experience seasonal shifts in their search volume, others experience a steady decline — that's why you want to monitor your keywords.
If you're using keywordtool.io, you can export your data in an Excel or CSV format. Like Google, Amazon is also home to the following keyword types:
Long-tail keywords: These are keywords with three to four phrases. They're detailed and specific — an example is, "work boots for men steel toe." While they have a lower search volume, they also have a higher conversion rate.
Short-tail keywords: These are keywords with one to two phrases. They're short and general — an example is, "work boots." While they have a higher search volume, they also have a lower conversion rate as the user intent varies.
Aim to target long-tail keywords for your products. While you can include short-tail keywords in your Amazon listings, focusing on those long-tail keywords can lead to better results when it comes to product orders. Why?
Intent. If you're searching for, "work boots for men steel toe," you're definitive about what you want. In comparison, if you're searching for, "work boots," you're less specific about what you want.
That difference in detail often indicates whether you're buying or researching a product. When you target long-tail keywords, you also narrow your competition. Instead of competing with everyone selling work boots, you're only competing with vendors selling men's work boots with a steel toe.
As you research your keywords, keep in mind that Amazon features two keyword sets:
Primary: These keywords feature in your product title and descriptions. They also have the best chance of converting, which is why you want them in your product titles and descriptions. Plus, they describe your products the best.
Hidden: Unlike primary keywords, hidden keywords do not display in your product titles or descriptions. Instead, Amazon uses them to increase the discoverability of your products — you can submit up to 1,250 characters of hidden keywords.
With your keywords compiled, you can start implementing your Amazon marketing campaigns.
4. Keep your prices competitive
Prices — they're the biggest influence on your marketing campaign's success. Your prices not only help you win the Buy Box but also persuade shoppers to purchase your product. If you overprice your products, it's natural for shoppers to look elsewhere.
If you're unfamiliar with the Buy Box on Amazon, it's one of the biggest wins for vendors or sellers. The Buy Box references a box on the right-hand side of every product page. This so-called box features the, "Add to Cart," and, "Buy Now," buttons.
Should you win the Buy Box, your product becomes the default choice when a user clicks, "Add to Cart," or, "Buy Now." That's an immense win because your company outranks any competing vendors for that product listing. For a better idea of the Buy Box, let's look at the example below.

In this example, EZoomTek occupies the Buy Box.
When a shopper clicks, "Add to Cart," they're buying from EZoomTek — not one of the other three sellers for this product. As you can tell, without the Buy Box, your product listing become a footnote on the page. To earn a Buy Box, you need to offer the following:
New product
Competitive price
Seamless customer experience
Amazon doesn't define this experience, but it's thought that the following factors play a role:
Fulfillment options
Late shipment rate
Order defect rate
Feedback rate and count
Cancellation and refund rate
Customer response time
And more
Essentially, your company needs to provide shoppers with quality products and service. While these factors may take time to improve, they'll provide an immense return to your company. You'll improve in user standing, plus boost the competitiveness of all your products for their Buy Box.
That can expand your marketing options even more, which leads to more revenue opportunities. An advantage of selling on Amazon is that you can modify your product prices. So, if your competitor starts to lower or raise their prices — which you can track with tools like JungleScout — you can respond accordingly to keep your products popular with shoppers.
5. Optimize your product categories
One area that businesses often overlook when revamping their marketing strategy on Amazon is the categorization of their product. While your product description, title, and images are critical to ranking well, your product category is also valuable. That's why it's essential you use Amazon's Product Classifier tool to categorize your product.
If you're selling work boots, for example, you'd want to categorize them as "Work and Safety" boots versus "Boots." You can then go a step further, categorizing the boots as "Industrial and Construction" or "Fire and Safety."

By providing that level of detail, you can reach shoppers that know what they need. In comparison to other shoppers, they're ready to purchase — all they're looking for is a trusted vendor that offers a pair of work boots that meet their needs.
6. Revise your product page
Now that you reviewed your product categorization, you can start revamping product pages. In this step, you'll use keywords from your research, as well as takeaways from your competitor analysis, to improve the page. For example, if you noticed reviewers complaining about a competitor's product breaking after 30 days, you can emphasize that your product comes with a 90-day warranty.
With this approach, you're resolving a user pain point, plus highlighting a unique selling point. Revise your product detail page by focusing on the following areas:
Title
Product titles should feature your primary keywords — titles may use 200 characters or less. The recommended format for product titles on Amazon is, "Brand, Model Number, Model Name, Product Type, Color, Quantity," though this won't apply to every product.
For example, "Caterpillar Men's Endure Super Duty 6 Steel Lace to Toe Boot." In this instance, you don't need to enter a product quantity because it's not a bundle. If you sold replacement toothbrush heads, however, you may specify a quantity. When you create a product title, avoid the following missteps:
Promotional messages, like "sale" or "free shipping"
Subjective commentary, like "bestseller" or "hot item"
Price information
Special symbols or characters, like "©" or "™"
If you do include this information, Amazon may suppress your listing.
Description
Descriptions should highlight your product's benefits, uses, and unique selling points. Give shoppers a reason to purchase your product over your competitors. Use your description to counter the weaknesses of your competitors.
The additional information you'll want to add to your Amazon product descriptions includes:
Product size
Product style
Product warranty
Product care
Details you'll want to exclude from your product descriptions include:
Promotional messages
Website URL
Separate product details
Company information
Contact information
Include your primary keywords in your descriptions too. Make sure you avoid keyword stuffing. While it worked in the early days, Amazon now recognizes that it's a spammy technique.
Shoppers do as well, and that can impact their purchase decision.
Features
Features should include the five best traits of your product in a bulleted list. Example traits include:
Dimensions
Country of origin
Warranty information
Age group
Provide as much detail as possible for your features as their bulleted format captures the attention of shoppers. Make sure, however, that you're providing information that's valuable to shoppers. To maximize the success of your Amazon features, avoid the following:
Hyphens
Periods
Symbols
Exclamation points
Company information
Promotional messages
Pricing information
Shipping information
If you include multiple phrases in a single bullet point, Amazon recommends separating them with a semicolon. A bullet point about your warranty, for example, may feature separated phrases for your warranty terms.
Images
Images are extremely important for product pages. They provide shoppers with visuals of your products, as well as its features and uses.
If your product pages don't feature images, users likely won't buy your products. Amazon recommends a white background for images, as well as a minimum dots per inch (DPI) of 1,000. That way, users can zoom in on your products without the images becoming blurry — you can see an example of this below. It's also critical that your products encompass 80 percent of the images and they don't include any optional features.

If you're selling a grill, for example, don't include any accessories, like a protective cover, in your images.
If your product images feature any of the following details, Amazon issues a quality alert:
Watermarks: A watermark credits your company for an image, but to provide the best experience to shoppers, Amazon prohibits them from product listings. That's why you want to upload images free of watermarks.
Drawings: A product drawing or mock-up offers insight to shoppers. A pond pump, for example, may feature a mock-up to show its inner workings. It's essential, however, that you provide an actual photograph of your product.
Optional accessories: A product photo with optional accessories can entice shoppers to buy more, but it goes against Amazon's policy for product images. That's why your product listings must cannot have images of accessories or other add-ons.
Promotional messages: A promotional message across your product images, such as to promote free shipping, are another no-no. Like watermarks, they make it difficult for users to see your product. Plus, promotional messages can come across spammy to users.
Amazon also prohibits the use of placeholder images. If you're in the process of obtaining a product image, do not upload any images — Amazon will provide a placeholder image to save you and your team time. After you revise and optimize your product pages, you can start measuring their performance.
7. Monitor your performance
Now that you've assessed your competition and inventory, compiled your keywords, and optimized your product pages, you're ready to track their performance. This step is critical as it documents the success of your Amazon marketing campaigns. If you partner with an agency that specializes in SEO for Amazon, they'll likely track, monitor, and compile this data for you and your team to review.
Otherwise, you'll need to develop a system for checking your campaign's performance. A few features you'll want to monitor in your campaign include:
Product rank
Product sales
Product views
Product reviews
It's also critical that you monitor the performance of your competitors. In some instances, their decisions can explain sudden changes in your data, such as a sudden drop in orders due to their clearance sale. Monitoring your Amazon marketing campaigns may take time, but it's essential.
To succeed in the Amazon marketplace, you must take a proactive and cyclic approach when monitoring and improving your product listings.
We foster and form long-term partnerships so that your business has long-term results.
Over 90% of WebFX clients continue partnering with us into year 2 of their campaign.
Hear from Our Happy Customers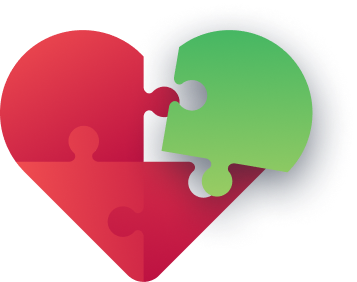 Need help optimizing your Amazon marketing campaign?
If you're looking for assistance in upgrading your marketing campaigns on Amazon, check out our optimization management services for Amazon. Or, join our newsletter at the top to receive Amazon tips, strategies, and advice from industry-leading professionals!
Sarah Berry is a Google Analytics-certified

Web Marketing Consultant at WebFX

. She's written over 400 articles on digital marketing, covering topics like SEO, CRO, and Amazon. When she isn't polishing her Time Magazine Person of the Year Award, she's spending time with her flock of ducks.

WebFX provides digital marketing solutions with expert marketers, designers, and developers to increase visibility, conversions, and revenue.

Learn more
Try our free Marketing Calculator
Craft a tailored online marketing strategy! Utilize our free Internet marketing calculator for a custom plan based on your location, reach, timeframe, and budget.
Plan Your Marketing Budget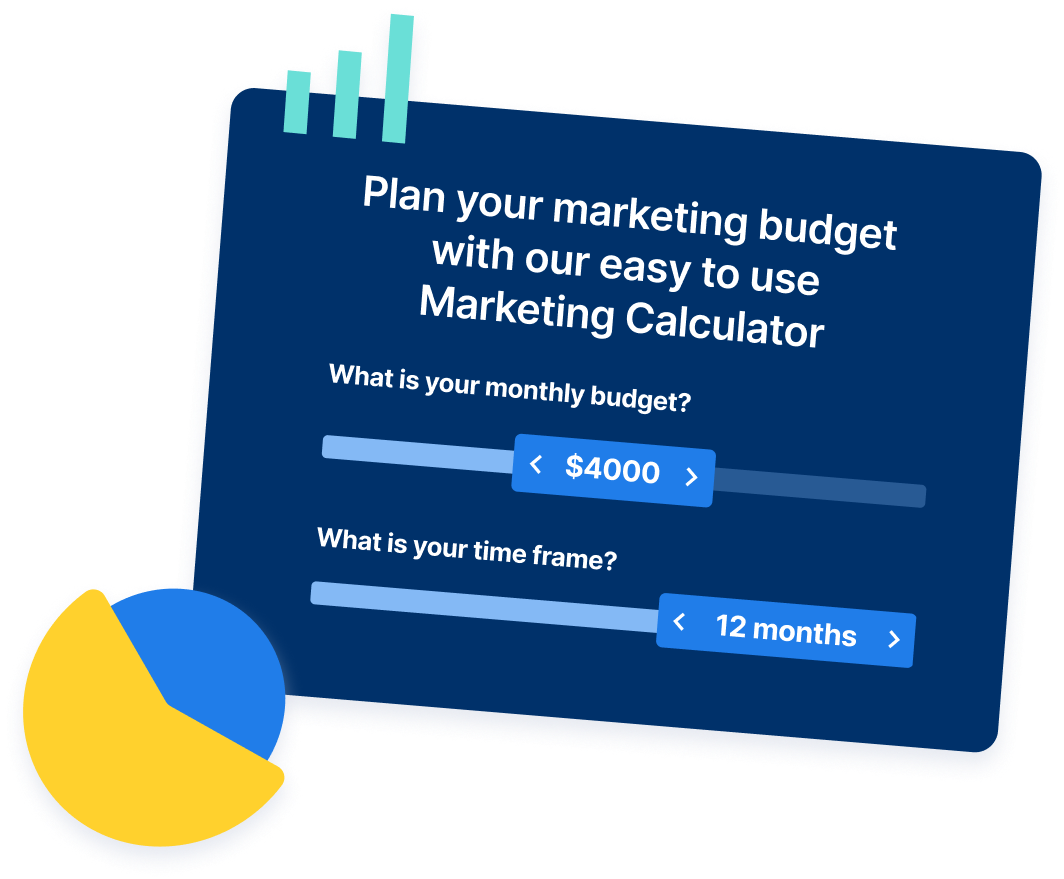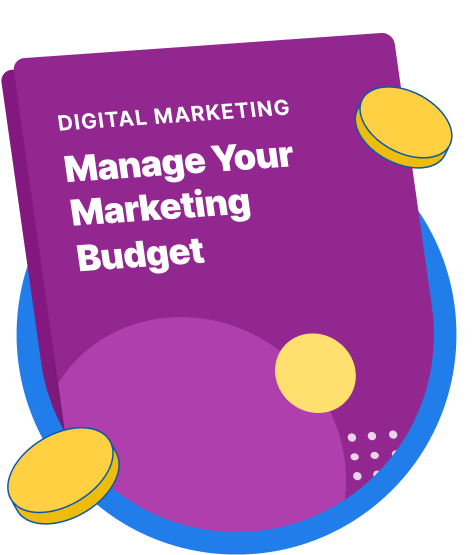 Maximize Your Marketing ROI
Claim your free eBook packed with proven strategies to boost your marketing efforts.
Get the Guide
Try our free Marketing Calculator
Craft a tailored online marketing strategy! Utilize our free Internet marketing calculator for a custom plan based on your location, reach, timeframe, and budget.
Plan Your Marketing Budget