Website Visitor Analysis and Analytics
Knowing exactly who is coming to your website — and what they're doing once they get there — can help you boost conversions and cater to your visitors. After all, an important part of maximizing conversions is understanding your audience, and a website visitor analysis does just that. At WebFX, we break down a visitor analysis for our clients in easy-to-understand terms before crafting a strategy to move visitors through the sales funnel and turn them into paying customers.
WebFX's website visitor analysis service provides an in-depth and comprehensive look into the traffic coming to your site. By analyzing the specifics of your site's visitors, we can tailor your internet marketing campaigns to target the best customers. Our visitor analysis reports, complete with spreadsheets and graphs, provide you with clear information and benchmarks for your website's success.
The level of detail in our visitor analysis report complements our other services, like our website conversion analysis and SEO copywriting services to give you a full picture of your website. A web visitor analysis fits with these other reports and analyses like a puzzle piece, and it provides valuable data to creating an Internet marketing plan.
Our website analytics and heat map analytics services can answer questions like:
Who visited my website?
How many people visited my website?
Where do they live?
How old are they?
Where did they come from?
What keywords did they use to find my site?
What are they clicking on?
Which pages were most popular?
Which pages converted highly?
Does the navigation need improvement?
What was the conversion rate?
Which pages had the highest bounce rate?
What part of the sales funnel were those people in?
By targeting your website to your specific visitors, WebFX can tailor your page content, layout, and site structure to leverage the most lucrative segment of your traffic. As a result, the valuable targeting information provided by a website visitor analysis has the potential to grow your bottom line immensely.
Why do I need visitor analysis?
If you haven't performed a visitor analysis before, perhaps you have a mental picture of your target customer, and you want to find out if your site is actually reaching them. Or maybe you're concerned that the keywords you are ranking for aren't actually bringing in the right kind of visitors. It's possible you have no idea what kind of people know about your brand or business. Whatever the reason, our website visitor analysis can help you learn more.
A high amount of direct traffic means your brand is strong and people are coming straight to your site for their needs. However, if search engine visits are low, you are losing a large market of visitors searching for your service that have not heard of your site.
Likewise, high search engine traffic volume means that your site ranks well and is visible on the search engines. But high traffic with low conversions could mean that your search engine campaign is bringing unqualified leads to your site.
A website visitor analysis report by WebFX will make sense of your traffic data and help you plan the best strategy for maximizing your website's ROI. It can also give you a more accurate picture of your target audience, giving you the power to fine-tune your marketing strategies to better reach them with your advertising or other campaigns.
Website heatmap tracking and usability reports
Want to take things a step further? WebFX can also help you learn about how your website is used once visitors get there.
Our heat map click tracking can help determine the ways that your site is being used. We can create maps showing which pages are receiving the most clicks, which parts of your pages are receiving the most attention, and which sections aren't even being noticed. If you're concerned about portions of your website being neglected, a heatmap tracking report is an easy and effective way to let your visitors tell you the full story—without even asking them a single question.
A heat map website analysis can show you, visually, which portions of your navigation are the most important, or which pages are being clicked on the most. The report provided by the web visitor analysis will allow you to make changes to improve the flow of your website, or improve the user experience of your site's visitors.
Good agencies have more than 50 testimonials.
Great agencies have more than 100 testimonials.
WebFX has over 1000+ glowing client testimonials.
See What Makes Us Stand out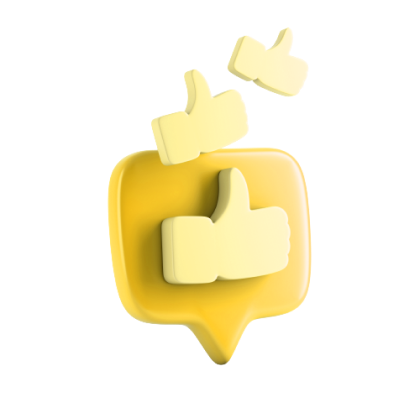 Improve your website with WebFX
Once we've delivered your usability analysis, we don't have to stop there. As a full-service Internet marketing agency, WebFX can implement the changes you need to improve your website's performance.
Whether you need a few simple changes in navigation or a complete redesign, we can do what you need to better serve your visitors. Once you've learned more about the people coming to your website, we can help you better serve them, and drive more conversions. Just let us know what you need, and we'll be happy to help you with it.
Call 888-601-5359 or contact us online today for a free evaluation