What Is Lead Nurturing and How Do I Nurture Leads?
When you're competing for customers online, every lead counts. That means every time someone gives you their contact information or interacts with your site, you need to move them through the sales funnel quickly and turn them into a paying customer.

Business-to-business (B2B) companies often use lead nurturing to drive sales home, and so do business-to-consumer (B2C) companies that offer major purchases like cars or houses. Lead nurturing or nurturing leads, however, is for every company — even the ones that thrive on quick transactions like ecommerce stores.
Are you ready to learn more about nurturing leads?
Keep reading then, and get answers to these questions:
What is lead nurturing?
How does lead nurturing work?
How can I build a lead nurturing marketing strategy?
P.S. Looking for professional help with lead nurturing? Get the lead nurturing services you need, from abandoned carts to re-engagement, with lead nurturing services from WebFX!
Contact us online or call us at 888-601-5359 to learn more today!
What is lead nurturing?
Lead nurturing is the process of establishing and building relationships with leads (or potential customers) throughout the buyer journey. A lead nurturing strategy can use several channels and marketing tactics, including email, social media, and advertising.
Learn More About Lead Nurturing
How does lead nurturing work?
Lead nurturing is designed to do two things: Convert leads and identify areas of improvement for your sales funnel. Both of these are essential since one gives you an actual customer and the other helps you get more customers later.

When you meet both of these objectives for nurturing leads, you unlock huge growth potential for your business, and you can reach your lead nurturing marketing goals
Let's take a look at each step of the lead nurturing process.
Lead Generation
Your business offers an incentive to the marketplace. Anyone who takes you up on this offer—for instance, downloading content or filling out a form—indicates an interest in your company. This is followed by a thank you for responding to the call to action.
Validation
Some people who respond to a lead generation message are seriously interested in the company's products or services. Others are just interested in free stuff. This is the stage where your business separates one category of prospects from the other.
Engagement
Once a lead has been qualified, it's time to reach out and deepen the conversation. This could be a phone call, online survey or other information-gathering communication. It could also be a process of educating the lead on solutions for his or her needs. Either way, it's intended to nurture the lead and motivate a purchase.
Conversion
This stage begins when the prospect is ready to pull the trigger and buy. He or she may respond to a call to action during the engagement stage or reach out and begin the transaction. The end result is a new sale—and a new customer.
The lead generation and nurturing process sounds simple enough, but it's not. The entire process depends on your ability to reach out with a message so compelling and relevant that the prospect goes seamlessly from one stage to the next.
Keep reading to find out how to accomplish this with lead nurturing.
Free Guide Download
Let Prospective Clients Come to You
Download our guide to see how you can use inbound marketing tactics to get in front of qualified business looking for your products or services.
Get My Free Guide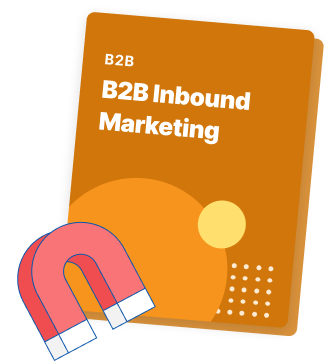 How to build a competitive lead nurturing strategy
Lead nurturing marketing is a long process, which means everything has to go right if a lead is going to become a customer. Your lead nurturing strategy will be customized to your particular business and industry, but it has the best chance of success if it's based on these three fundamental steps:
1. Create a target customer profile
No two customers are exactly alike, but some prospects are more viable for your company than others. They may live in a particular part of the country, come from a particular background, or have a particular set of personal or professional needs. Build a profile of your target customer, and you'll have a better chance of picking the right leads for your nurturing campaign.
Take a look at customers who have purchased similar products and services. How old are they? What type of work do they do? What needs were met by their purchases? Use these details to determine who would be most interested in your current offer, and keep an eye on new leads that fit that profile.
You can use this information, for example, to send campaigns for:
Recruitment
Seasonal promotions
Re-engagement
Event promotions
And more
Getting started with these campaigns is easy with WebFX, too.
We offer services for all the above campaigns. Even better, we offer access to vetted templates for these types of emails, so you can generate a return on investment faster.
2. Create a communication plan
As leads go through your lead nurturing strategy, they need to hear a variety of messages before they advance to the next phase. The goal of these message should be twofold: 1) to assure them of the validity of your offer, and 2) to increase their motivation to purchase. Develop communications for each stage of the nurturing process that achieve both.
The buying cycle can give you clues on this.
The awareness stage should include a quick intro of your business or offer, along with an invitation to learn more. The consideration stage should go deeper, offering reasons to buy the product and choose your company over others. Some leads will go straight to the buying stage. Those that won't need an additional incentive or assurance before they close the deal.
3. Adopt a CRM approach
Customer relationship management ensures companies are engaging with customers in a way that makes the customer feel valued and appreciated. Instead of hearing a boilerplate pitch about a new product, the customer hears about customized solutions and highly targeted products suited to his or her needs.
Keep this idea in mind while nurturing leads.
In the early stages of lead nurturing, CRM looks more like segmentation, where potential leads are approached with what might interest them. As you go further into the process, these interactions can be more personalized to reflect what each individual prospect is looking for from your company.
This approach will help you understand the preferences of your target market, which will increase the chances of converting more leads into customers.
For example, you can use this data to send post-purchase emails that suggest:
Posting a review
Booking a follow-up service
Making a second purchase
When you nurture a lead, you're really building a relationship. As with any other relationship, the right move can lead to a lifetime commitment, while the wrong move could cause a permanent break. Get your lead nurturing marketing and lead marketing strategy process down, so you always know what to say and when to say it.
Time to Level Up Your Sales
Our long list of services helps you grow every aspect of your business with marketing strategies that are proven to increase bottom-line metrics like revenue and conversions.
In the past 5 years, we've managed more than 12.9 MILLION transactions across our client base.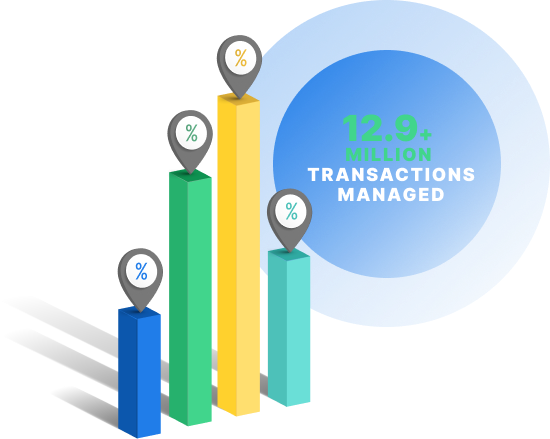 Get a professional lead nurturing campaign
Developing a professional lead nurturing marketing campaign is fast and easy with WebFX.
With our lead nurturing email plans, you can access services for:
Welcome or onboarding emails
Recruitment emails
Seasonal emails
Re-engagement emails
Event emails
Abandoned cart emails
Post-purchase emails
Even better, these services include plug-and-play templates, which we've built using our 25 years of experience. Just in the past five years, for example, we've helped our clients earn $3 billion in revenue through strategies like lead nurturing.
Contact us today to start nurturing (and converting) more leads for your business!