If you're a business-to-business (B2B) seller, you likely already have an online store where you sell your products. When you can make and ship physical products to your customers, setting up an ecommerce system on your website is almost a no-brainer. But sometimes you can benefit from selling on other ecommerce platforms, too. Those platforms can provide you with new audiences to market and sell to — especially in the case of Alibaba, a Chinese-based platform with a global reach. So, how can you get started with Alibaba?
Below, we'll walk through how to sell on Alibaba, along with some tips for boosting your Alibaba sales. Read on to learn more, and then subscribe to Revenue Weekly for more digital marketing tips from the agency with over 1020 testimonials!
What is Alibaba?
Alibaba is a B2B ecommerce platform based in China. Founded in 1999, it's spent the past two decades building itself up to be an internationally used and trusted platform for selling B2B products across the globe. Businesses can sign up with Alibaba both to buy and to sell.
In many ways, you could say Alibaba is something like a B2B Amazon — in scale as well as in function.
How to sell on Alibaba
If you want to start selling your products on Alibaba, you can get set up in a relatively short amount of time. Here are four steps to help you start making Alibaba sales!
1. Create your Alibaba account
The first step to selling on Alibaba is to create your account. When you start the signup process on Alibaba's seller homepage, you'll have a few different plan options. You can sign up for a free account — known as Free Supplier — or Gold Supplier, a paid version. If you choose to sign up for the paid version, you can choose between the basic membership package or the premium one.
Make your choice based on how big your budget is and how many different products you intend to sell. To set up your account, you'll have to fill out some basic information about your business and respond to a confirmation email.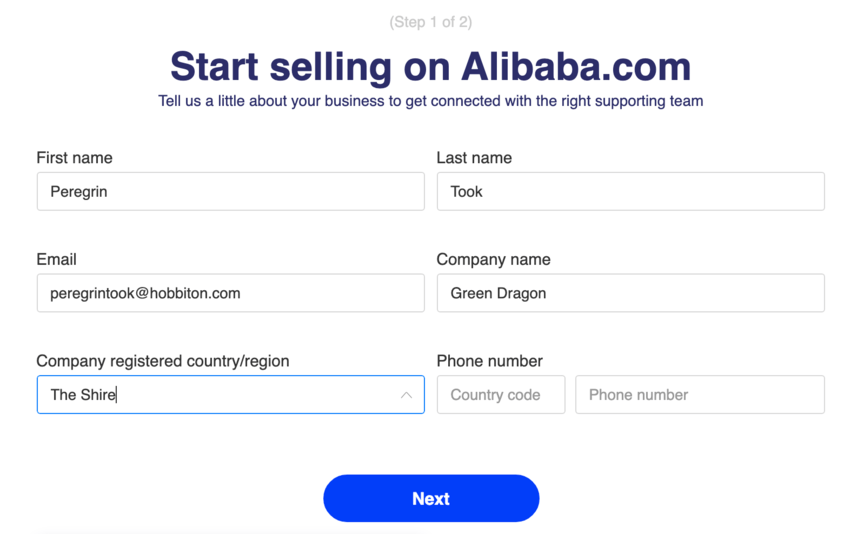 Then, to wrap things up, you'll have to verify ownership of your business.
2. Post your products
Once your Alibaba account is set up, it's time to post your products. You can post them individually or in bulk. Be aware that the more products you post, the better chance you have of showing up in search results and reaching users. Alibaba also features an artificial intelligence (AI) program that will offer listing suggestions for each product you post.
It assesses what buyers are looking for in their products and how the site algorithms work to recommend how you set up the listings. You can also practice Alibaba SEO on your product listings.
3. Create a storefront
You don't have to stop at listing products on Alibaba. You can also create a whole storefront for your company that spans multiple pages. It's almost like having a second website store on Alibaba. Your storefront is easy to set up — you don't have to have any advanced knowledge of web design.
The Alibaba process for setting up a store is very intuitive and does much of the work for you. The reason having a storefront is so advantageous is that it allows you to manage your product sales from a central, branded page, rather than users only being able to find your products through search results.
4. Manage inquiries and orders
With your products posted and your storefront set up, you can start selling. You'll first start receiving inquiries from potential buyers, with whom you can message to build a relationship and negotiate prices. Alibaba will notify you whenever you receive a new inquiry. You can then move on to processing the sales with the help of Trade Assurance, Alibaba's service for securing orders and payments.
Trade Assurance organizes your sales by keeping orders and payments all in one place, and it also ensures safe financial transactions. From there, it's simply a matter of shipping out your products and earning revenue!
3 Alibaba selling tips
The above steps are all you need to do to start selling on Alibaba, but they only constitute the bare minimum. If you want to drive a truly successful ecommerce campaign through Alibaba, you'll want to go the extra mile. Here are three ways to give your Alibaba sales a boost!
1. Research the market
One of the earliest things you should do when you create your Alibaba account is to investigate the current state of the market. Let's say, for example, that you sell fabricated metal parts. Go on Alibaba and do some research to find out what fabricated metal products are most popular. What are people trying to find?
What could you most benefit from selling? What's the most that people seem to be willing to pay? Based on your findings, you'll have a better understanding of how to set up your store — what products to post, how much they should cost, and whom you should target with your marketing.
2. Start with a free membership
Another useful Alibaba selling tip is to start out with a free membership. It may be that you have ambitious plans for Alibaba and eventually intend to sell far more than the 50-product limit of the free account. Even so, you shouldn't get too far ahead of yourself. When you first create your account, don't jump straight into a Premium Gold membership package.
You can always upgrade your account later! In the beginning, though, it's better to be more conservative until you've figured out all the workings of the platform and whether you can successfully sell it. If you don't, you could end up overextending yourself and blowing your budget.
3. Take advantage of Alibaba's marketing features
If you ever want to sell anything, there's one thing you absolutely must do: Market it. No one's going to buy your product without you first making them aware that it exists and convincing them to purchase it. Fortunately, Alibaba offers several tools to help you market your products, and you'd be smart to take full advantage of them. Two of these features include My Keywords and Keyword Advertising, which allow you to target specific search terms for both search engine optimization (SEO) and paid advertising. You can also use Product Showcases to promote specific products in your storefront and in search results, making it easier for users to find them.
Partner with a team of ecommerce masters!
WebFX campaigns have delivered more than 12,936,451 ecommerce transactions in the last 5 years
Read the Case Studies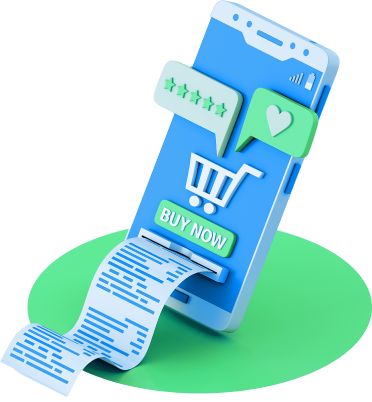 Partner with WebFX for our ecommerce services
Ready to begin your Alibaba selling and drive up your revenue?
Great! Our team at WebFX can help you sell more products online. If you need help managing additional ecommerce platforms like Amazon or even your own site, we've got you covered. At WebFX, we have over 25 years of digital marketing experience, so we know how to run a successful ecommerce campaign. With our ecommerce services, you can get help optimizing everything from product pages to ecommerce SEO. To get started with us, just give us a call at 888-601-5359 or contact us online today!
How is your website's SEO?
Use our free tool to get your score calculated in under 60 seconds.
Get posts by email
Join 200,000 marketing managers and subscribe to Revenue Weekly!
"*" indicates required fields
WebFX Careers
Join our mission to provide industry-leading digital marketing services to businesses around the globe - all while building your personal knowledge and growing as an individual.