An effective sales prospecting process is essential for tracking down more sales opportunities for your company.
But what if you're new to prospecting in sales or find the process tricky? Then this blog post is for you!
In this sales prospecting guide, we're breaking the entire process down, including what it is, its stages, and how to do it. Just keep reading!
And don't forget to sign up for our free sales and marketing newsletter, Revenue Weekly, while you're here. You'll join over 200,000 other marketers and sales reps who get FREE revenue-driving tips and advice sent straight to their inboxes!
Don't miss our Marketing Manager Insider emails!
Join 200,000 smart marketers and get the month's hottest marketing news and insights delivered straight to your inbox!
Enter your email below:
Inline Subscription Form – CTA 72
"*" indicates required fields
(Don't worry, we'll never share your information!)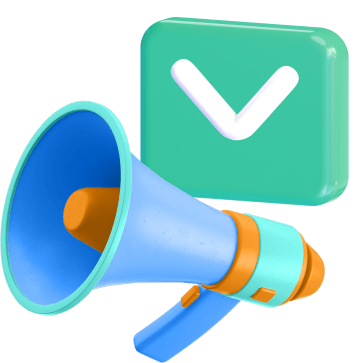 What is sales prospecting?
Sales prospecting definition: Sales prospecting is the process of identifying and contacting potential customers to generate new business and gain more opportunities to sell your products or services. In other words, it describes how you find and engage with prospects to kick-start your sales process.
Leads vs. prospects
If you've heard of leads and prospects, you might wonder if they are similar. The answer ⁠— sort of.
Leads are potential customers who have expressed an interest in your company. They can express interest by signing up for your email newsletter, following your social media page, or visiting your website.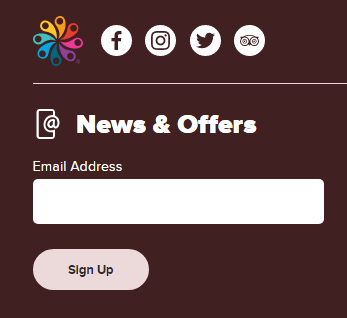 Prospects are leads who you've researched and qualified. In other words, they have qualities and needs that align with your products or services, making them a good match for your company.
So, prospects are leads your sales team has qualified and determined would be likely to purchase your products or services.
Sales prospecting vs. lead generation
To understand prospecting in sales, it can be helpful to dive into how it compares to lead generation.
Lead generation is the process of generating interest in your brand, products, or services using inbound and outbound marketing strategies, like online advertising and search engine optimization (SEO). Your marketing team usually takes over this process.
On the other hand, sales prospecting is the process of identifying leads that fit into your buyer personas and would likely purchase your products or services. Your sales team usually qualifies prospects.
In other words, lead generation helps potential customers find you and show interest, while prospecting for sales involves a sales rep qualifying those leads into prospects.
What are the benefits of sales prospecting?
So, what are the benefits of sales prospecting, and why is it important?
Prospecting is essential for any successful company because it helps you find qualified prospects whose needs and interests align with your products or services. In other words, it helps you connect with the people most likely turn into loyal customers.
You won't close many sales unless you have qualified prospects to contact. By mastering prospecting, you can schedule pitches and meetings with prospects that better fit your buyer persona, which can help you generate more long-term business.
And the result? You'll connect with more qualified prospects who are more likely to purchase your products or services, which generates more sales and revenue for your company.
The stages of the sales prospecting process
Now that you know the sales prospecting definition, let's dive into how sales prospecting works and what the process looks like.
You can usually break this process down into three stages:
Sales and marketing generate leads: Your marketing department can generate leads by launching various marketing strategies, like digital advertising campaigns and SEO, while your sales team can generate leads through cold outreach or cold calling.
Sales qualify leads into prospects: Once you have a steady flow of leads, your sales team will research leads and decide whether they are a good fit for your products or services. If they are, your sales team will deem the lead qualified, and that lead will become a prospect.
Sales pitches to prospects to turn them into customers: After your sales team qualifies a lead, they will then craft a personalized pitch to show your prospect how your brand can alleviate their pain points. After a successful pitch, your prospect will turn into a customer or client, and you'll earn a new sale and some hard-earned revenue.
How to do sales prospecting
Want to master sales prospecting so you can find more sales opportunities? Here's how to prospect in four easy steps:
1. Research your prospects
The first step in finding more sales opportunities is to research your prospects. At this stage, you'll begin to qualify your prospects.
Research their needs, interests, and pain points to determine if they are a good fit for your brand. Then, think about whether your products or services meet their needs and can provide value.
If you determine that a lead is a good match, you can qualify them.
2. Score and prioritize your prospects
Now that you have a list of qualified prospects, you can score and prioritize them. Some prospects can provide more value to your business than others, so it's essential to prioritize those prospects over those that are less likely to close or provide less value.
To prioritize your prospects, give them a score, or rating, to determine how much value they can provide for your company, and then work on closing the prospects with the highest scores first.
As a result, you can spend more time closing sales that will drive the most revenue for your business.
3. Craft personalized pitches for each prospect
Now that you know which prospects to prioritize, you can begin crafting your pitch to encourage them to convert into loyal customers or clients.
Be sure to personalize your pitch. Each prospect is unique, so you should tailor your pitch to their unique interests and needs.
Adding a splash of personalization is a great way to show your prospects that you care about their pain points and interests and demonstrate exactly how your products or services can benefit them.
4. Analyze and optimize your sales prospecting process
Be sure to continuously reflect on and analyze your prospecting process so you can optimize it to earn more sales in the future.
Make notes throughout the process and analyze which sales prospecting techniques and strategies helped you close the most deals. Then, try to implement those tactics moving forward so you can drive more sales and revenue.
You can also identify any gaps or holes in your process that might cause prospects to drop out of your sales funnel so you can optimize your process for more conversions in the future.
Time to Level Up Your Sales
Our long list of services helps you grow every aspect of your business with marketing strategies that are proven to increase bottom-line metrics like revenue and conversions.
In the past 5 years, we've managed more than 12.9 MILLION transactions across our client base.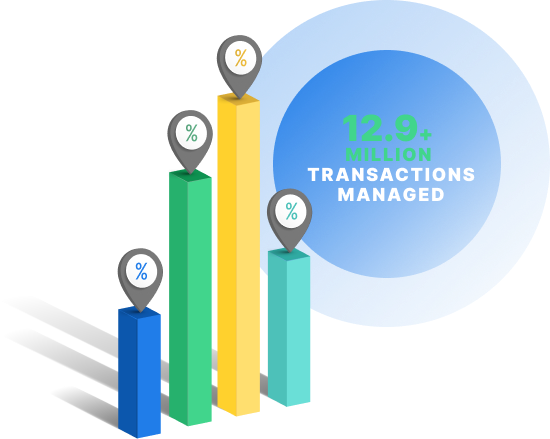 Master sales prospecting with WebFX
Need help acquiring more sales opportunities for your company? WebFX can help!
We're a full-service digital marketing agency with a team of over 500 subject-matter experts (SMEs) who have over hours of experience crafting conversion-driving strategies.
Launch personalized sales prospecting techniques that convert your prospects with a team who has driven more than $3 billion in revenue for clients.
Contact us online or call us 888-601-5359 to learn how we can drive revenue for your business!
How is your website's SEO?
Use our free tool to get your score calculated in under 60 seconds.
Get posts by email
Join 200,000 marketing managers and subscribe to Revenue Weekly!
"*" indicates required fields
WebFX Careers
Join our mission to provide industry-leading digital marketing services to businesses around the globe - all while building your personal knowledge and growing as an individual.