9 Programmatic Advertising Examples Worth Your Attention
In the world of pay-per-click (PPC) advertising, programmatic ads are quickly becoming a star strategy. Already, businesses spend almost $60 million on these ads each year. If you're thinking about becoming a part of this group of companies, you need to do your research to build compelling programmatic ads.
What better way to research your options than with some programmatic advertising examples?
Explore these nine programmatic ad examples to see how businesses, ranging from Google to the Amanda Foundation, build compelling and successful programmatic ads. Plus, get tips for how to create A+ programmatic ad campaigns, based on these examples.
If your company needs professional help with your programmatic ad strategy, contact WebFX. With an in-house team of more than 500 professionals, as well as more than 650 ad campaigns managed, our programmatic agency offers a turnkey solution to programmatic advertising.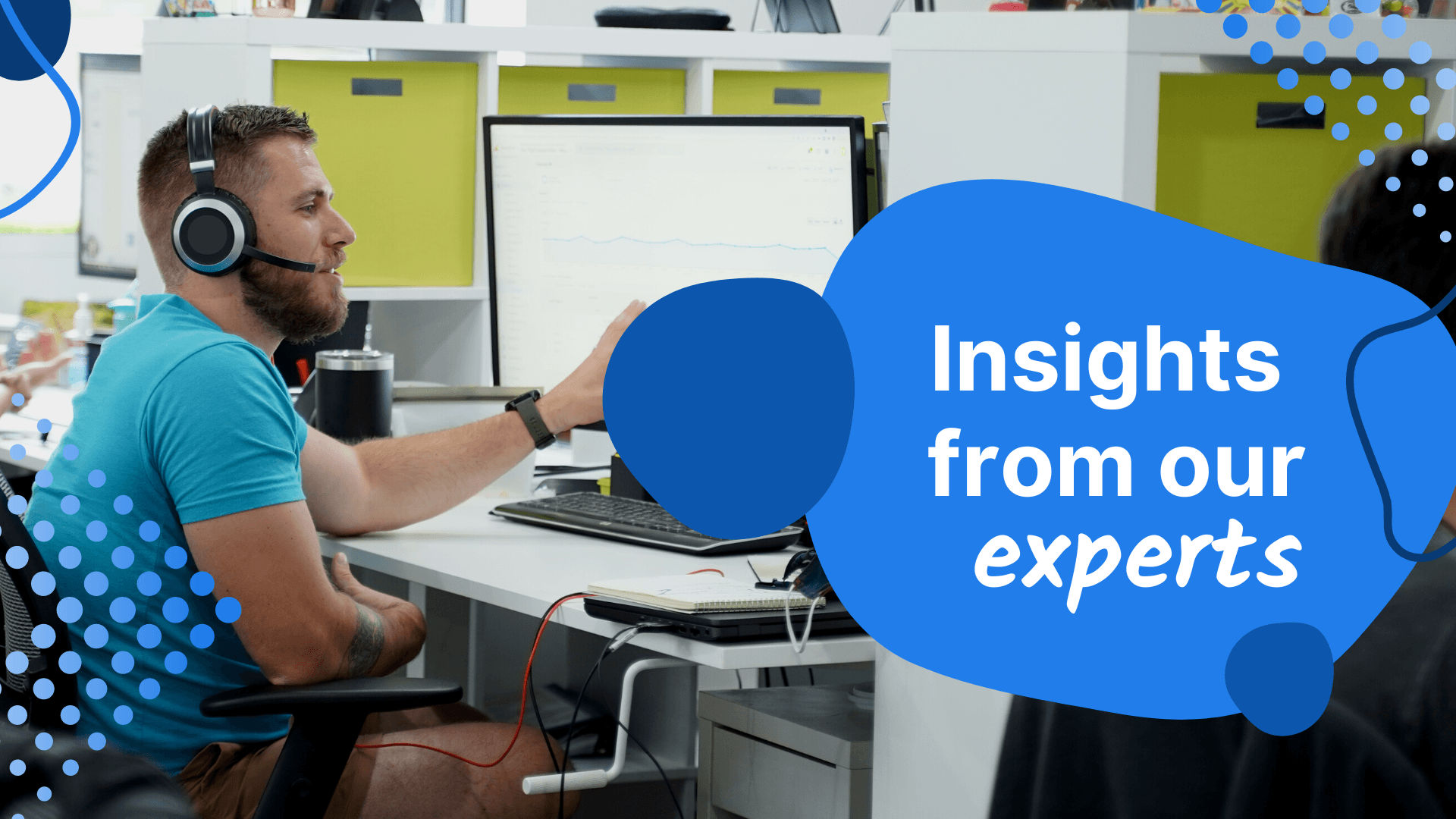 Contact us online or call us at 888-601-5359 to learn more about our programmatic advertising services.
What is programmatic advertising?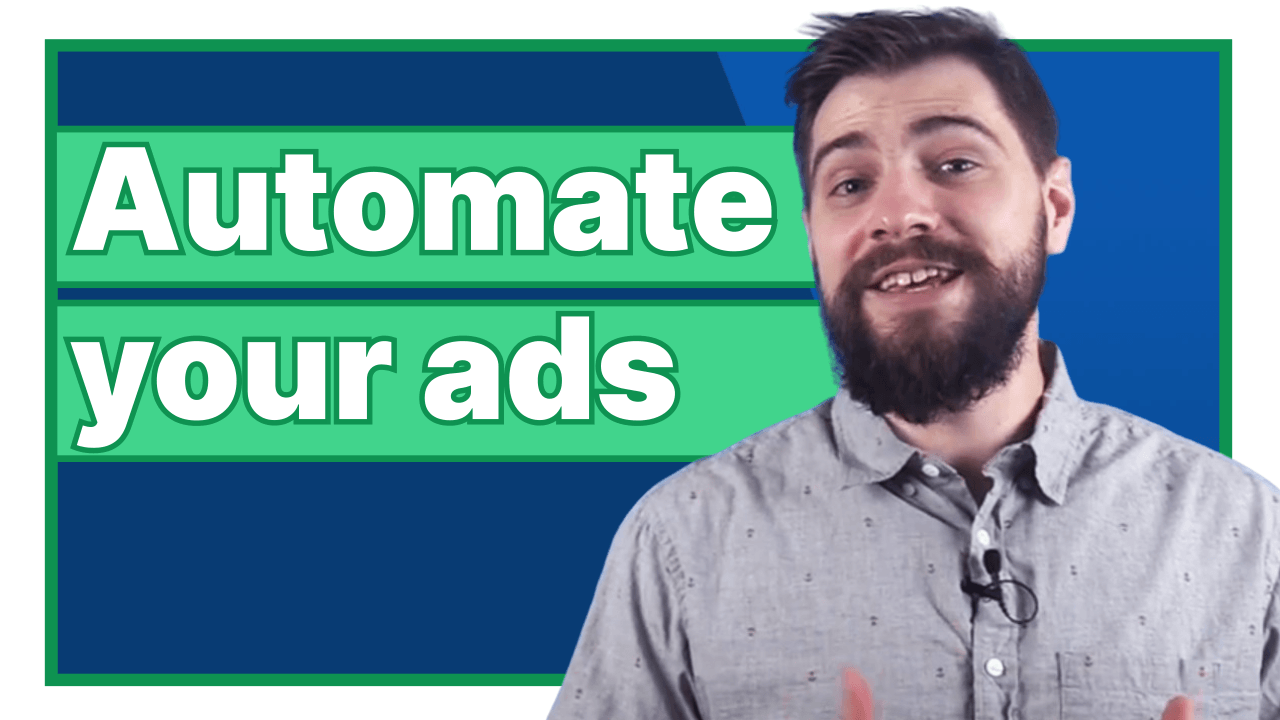 As a quick refresher, programmatic advertising automates the management, selling, and buying of digital ads. With its automated processes, as well as real-time bidding feature, companies can use programmatic marketing to launch hyper-targeted ads that consider context, location, and more.
9 examples of programmatic advertising
Are you ready to explore some examples of programmatic advertising? Get started with these nine:
1. Google
Summary: Back in 2014, Google discovered the power of programmatic advertising when promoting its Google Search App. Its ad campaign not only reached 30% more people three times more frequently but also delivered 30% lower cost-per-thousand impressions (CPM). Awareness also increased by 50%.
Google adopted programmatic marketing in 2014 in the hopes of making its ad campaigns more effective. The company wanted to get better results from digital advertising and found a solution with programmatic advertising.
As a part of its programmatic ad strategy, Google focused on promoting its Google Search App.
The company used first- and third-party data to build its ad targeting, which helped Google focus on the most valuable audience members. Google also took advantage of the option to optimize its campaigns in real time, recycling its campaign data to improve its strategy.
For Google, programmatic advertising was a success, resulting in the following wins:
50% increase in brand awareness
30% more people reached three times more frequently
30% lower CPM compared to the previous year
What can your business learn from this programmatic advertising example?
Adopt early. Back in 2014, Google was trying programmatic marketing. Don't wait to give the different types of programmatic advertising a try. Experiment now and get ahead of competitors that haven't even considered programmatic SEO and advertising as an option.
2. "The Economist"
Summary: "The Economist," a digital and print publication, used programmatic advertising with success by referencing subscriber, cookie, and content data. Its campaign generated 650,000 new prospects, plus a return on investment (ROI) of 10:1. Awareness for "The Economist" also increased by almost 65%.
"The Economist" decided to try programmatic advertising in the hopes of persuading reluctant, but curious readers to try the publication. Since "The Economist" covers a range of topics, from finance to technology, the company needed to tailor its ads to its audience.

In response, the publication analyzed its extensive audience data.
This data included information about how subscribers interacted with the publication on the web and the publication's mobile app. Using its data, "The Economist" determined what content attracted readers and when.
Following this initial analysis, "The Economist" created audience segments for the following areas:
Finance
Politics
Economics
Good deeds
Careers
Technology
Social justice
"The Economist" then built lookalike audiences from these segments.
Each of these audience segments received ads tailored to their preferences. Someone interested in finance, for example, would see an ad that featured one of the publication's recent (or most popular) finance stories.
In total, "The Economist" created more than 60 ad versions, and got the following results:
6 million unique actions
1 million unique website viewers
650,000 new prospects
$650,000 in ad revenue
9500 new subscribers with a total lifetime value of $15 million
64% "awareness" increase in U.S. audiences
22% "consideration" increase in U.S. audiences
10% "willingness to recommend" increase in U.S. audiences
10:1 campaign ROI
What can your business learn from this programmatic advertising example?
From this programmatic advertising example, your business can get several ideas for your programmatic ads. Use your website and user data to learn about your audience. That information will help you create ads that speak to your audience and motivate them to act.
3. Kellogg's
Summary: Like Google, Kellogg's also began using programmatic marketing in 2014. The company wanted to use digital ads to drive offline sales and accomplished that goal with programmatic advertising. Viewability rates increased by 70-80%, and Kellogg's achieved 2X to 3X better targeting.
For companies that depend on offline sales, like Kellogg's, digital advertising poses a unique challenge. These businesses need to see the connection between an online ad and an offline purchase, which is why Kellogg's looks at key performance indicators (KPIs) like viewability and frequency.
If you're not familiar with these KPIs, check out these quick definitions:
Viewability: Measures whether a user saw an ad.
Frequency: Measures how often a user sees an ad and how often an ad platform delivers an ad.
Using programmatic advertising, Kellogg's maximized the performance of these KPIs. The company also partnered with DoubleClick, an ad management and ad serving solution, to enhance its audience targeting and create hyper-targeted ad campaigns that drove results.
Thanks to programmatic ads, Kellogg's accomplished the following:
70% increase in viewability rates
2X to 3X better audience targeting
What can your business learn from this programmatic marketing example?
Don't ignore digital, even if you operate offline. People spend a significant amount of time (almost 24 hours a week) online. Starting a digital ad campaign helps your business reach this audience, which can lead to better brand awareness, more in-store visits, and higher sales.
4. Amanda Foundation
Summary: Amanda Foundation launched a series of programmatic ads and tailored its ad creatives, like images and text, to audience interests. While Amanda Foundation didn't share the results of its campaign, it's one of the most frequently shared programmatic advertising examples.
A non-profit organization, the Amanda Foundation decided to use programmatic marketing to help cats and dogs at its facility get adopted. They had a challenge, though: How would they reach the right people with these ads?
Amanda Foundation understood that some people like cats and others like dogs, as well as peoples' preferences for different breeds. An older person, for example, may prefer a lower-energy dog than someone younger and with an active lifestyle.
With programmatic advertising, the Amanda Foundation could play matchmaker. The non-profit used extensive audience targeting to determine which users would have the most interest in a dog or cat, and which breed of dog or cat.

For example, an older person with grandchildren that likes going to the park would pair well with a Golden Retriever at the Amanda Foundation. In comparison, someone that likes hiking, running, and other outdoor activities could receive an ad that highlighted a Labrador Retriever available for adoption.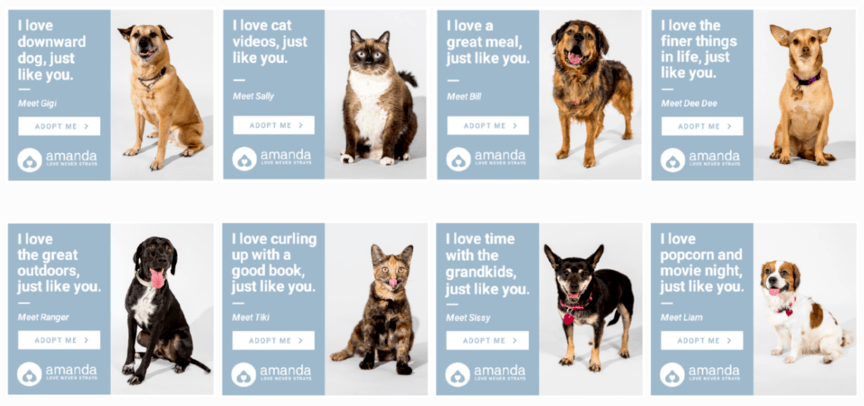 Even though Amanda Foundation didn't share the results of their ad campaign, the strategy obviously worked well. Compilations of programmatic ad examples frequently feature this campaign because of its targeting, as well as focus on the user.
What can your business learn from this programmatic advertising example?
Companies looking to use programmatic marketing can learn a lot from this example. If you offer multiple products or services, research your audience to determine which one provides the most value and benefits to them, and use that as the foundation for your ad campaign.
5. AirAsia
Summary: AirAsia also took advantage of programmatic advertising. The airline launched a series of display and video ads that targeted three specific sets of AirAsia clients. With the ad campaign, AirAsia earned a 30X return on ad spend (ROAS).
Looking to build brand trust, as well as drive ticket purchases, AirAsia launched a Facebook ad campaign. This campaign focused on advertising to frequent AirAsia customers. It also targeted travelers that had (and hadn't) flown on AirAsia since one of its planes crashed in 2014.
Each target audience received a different ad, which featured unique creatives.
Regular AirAsia flyers saw an ad that highlighted the airline's rates for that user's most frequent routes. In comparison, travelers that had (or hadn't) flown on AirAsia recently saw a humorous video from the airline or fares for trips they recently searched.
Overall, the campaign worked well, generating the following results:
What can your business learn from this programmatic advertising example?
If your business wants to reach its audience on Facebook, bookmark this example of programmatic advertising. Follow AirAsia's model and create audience segments and custom creatives for them to grab their attention and engage them.
6. Missing People
Summary: Missing People, a charity in the UK, used programmatic advertising to help raise awareness and response rates for missing children. The charity's ads leveraged location targeting, resulting in a 20% increase in response rates, like for signing up for the charity's Child Rescue Alert system.
A UK charity, Missing People, aims to help find and reconnect missing children with their families, as well as provide support to families of missing children. The charity, however, copes with a nonexistent marketing budget, which makes raising awareness difficult.
Thanks to the donation of advertising inventory (valued around $13 million), Missing People could start a digital ad campaign. The charity decided to use programmatic advertising, taking advantage of the strategy's advanced targeting options.
Missing People created location-based ads, which highlighted the charity's Child Rescue Alert system, which operates like the Amber Alert system in the U.S. These ads encouraged users to sign-up for the system — and many did.
In one month, 44,000 people responded to the campaign and signed up for the system. In comparison, only 10,000 people had when the system first launched, and Missing People used traditional print advertising to promote it.
Overall, response rates had increased by 20%, from 50% to 70%.
What can your business learn from this programmatic advertising example?
Even if your business doesn't operate as a non-profit, you can use this programmatic ad example.
Think about how location impacts your company and your audience. Where should you advertise to reach your target market? While some may advertise within driving distance of their business, others may choose to advertise where their audience lives, which could be hundreds of miles away.
7. IHG
Summary: The Intercontinental Hotel Group (IHG), which owns hotel brands like Holiday Inn, adopted programmatic advertising to compete with third-party booking sites, like Expedia. IHG hasn't revealed the results of its programmatic ads but has said the campaign was a major success.
When studying how people book hotels, IHG discovered that most people use third-party booking sites, like Hotwire, because they believe they're getting the best possible price. IHG, however, knew that these websites generally cost travelers 15 to 30% more than if they booked with the hotel directly.
That finding pushed IHG to try programmatic advertising.
With its programmatic ads, IHG showed users what booking directly with their hotels, like Crowne Plaza or Holiday Inn, would cost. IHG customized these ads to the user, too, pulling the hotel location, date, and price based on the user's browsing history.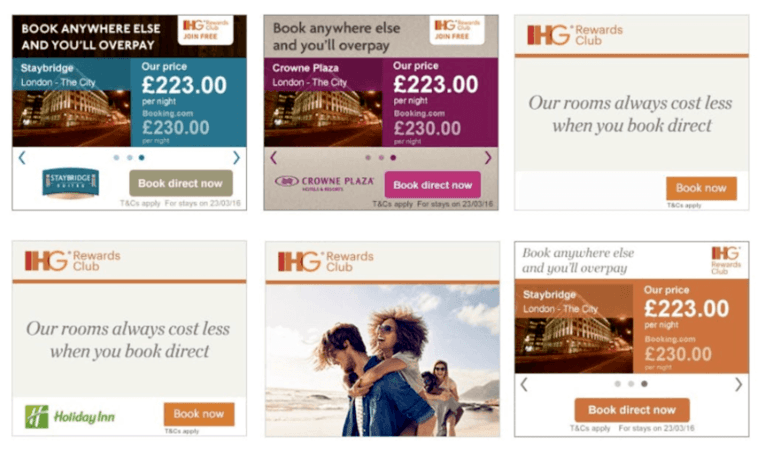 These ads worked incredibly well because they provided complete transparency when it came to cost. In an instant, users knew how much it would cost to stay at that hotel for a night, which they could easily compare to the price of a third-party booking site.
These ads didn't try to persuade users that it was cheaper to book with the hotel — it showed users.
What can your business learn from this programmatic advertising example?
Copy IHG and take a transparent approach. Share what your product or service costs. Reveal how long your service, like a home cleaning, takes. Give users the information they need to make an informed and educated decision.
8. Turner Sports
Summary: Turner Sports, which oversees sports broadcasts on channels like TNT and TBS, used programmatic marketing as a chance to drive engagement, increase awareness, and enhance the community of sports fans. The investment paid off, generating a 7% lift in brand awareness.
With programmatic advertising, Turner Sports wanted to help support the National Basketball Association (NBA) Season Tip-Off 2016 events, which aired on TNT. Essentially, the company wanted to generate more interest and engagement for the event.
Turner Sports approached its goal with a programmatic video advertising campaign that reached six million unique viewers in the U.S. These ads featured real-time videos from tip-off events across the country. The videos included shots of fans, athletes, and more.
In addition, the ad campaign included some advanced targeting.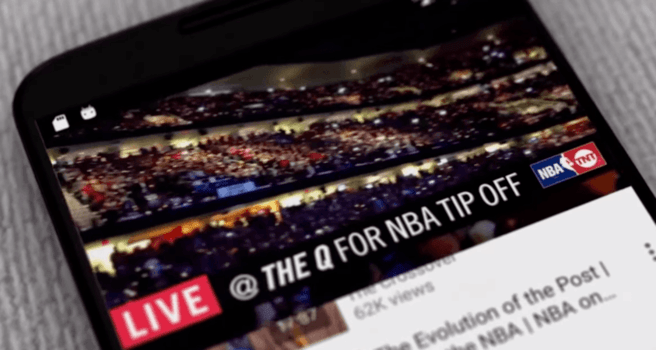 The company used audience data from previous Google Ads' campaigns to build its initial audience. Then, Turner Sports took advantage of Google Marketing Platform to analyze its data and find the most valuable audience segments.
This investment and research paid off, with the campaign delivering the following results:
17% lift in ad recall
7% lift in brand awareness for "NBA on TNT," which covered the tip-off events
If you want to make an impact with your programmatic advertising campaign, look at this programmatic marketing example for inspiration. Turner Sports didn't settle for its initial audience. The company investigated its data to find the most valuable members, the ones who would find the ads relevant.
What can your business learn from this programmatic advertising example?
Use your customer data in the same way. Or, research your audience to discover the perfect segment. This level of research will help your business create hyper-targeted ads, which can drive significantly better results.
9. Topman
Summary: Topman, a men's fashion retailer, used programmatic advertising to promote its newest khaki collection. These ads targeted different groups of the retailer's target market with their images, resulting in a successful programmatic ad campaign.
When it comes to khakis, everyone wears them differently. That's why Topman styled its khaki collection a few different ways, using the different approaches to create ads that captured the attention of its diverse target audience.
For example, the company photographed a stylish but casual look, as well as an outfit described as being for extreme fashionistas. Topmen then used these photos as ad creatives. With these distinct creatives, the retailer could reach every type of shopper within its target audience.
What can your business learn from this programmatic advertising example?
Like a few other programmatic advertising examples, Topman did not reveal the performance of its ads. You can still learn something from this programmatic ad example, though. Think about your creatives, and how you can tailor them to your audience.
Are you ready to use programmatic advertising?
Programmatic advertising offers immense potential to companies, both big and small. Whether you operate in the ecommerce, manufacturing, or healthcare sector, you can use programmatic ads to drive awareness, leads, and even sales.
If you're looking to get started with programmatic ads, but don't know where to begin, ask WebFX.
With decades of experience, as well as more than 500 digital advertising professionals, we're a trusted partner for small-to-midsized businesses. Plus, we have a history of driving results. In the past five years alone, we've helped our clients earn more than $3 billion in revenue and over 7.8 million leads.
Make our team a part of yours by contacting us online or calling us at 888-601-5359 about our programmatic advertising services!