Google Chrome is the world's leading browser today. As usage grows, knowing how to leverage Chrome to stay ahead of the curve and optimize your marketing strategy is essential.
As you navigate the ever-changing technology trends, having the right marketing tech tools can help you optimize productivity, analyze search engine optimization (SEO) data, hone your content development, and much more.
Using the Chrome browser gives you access to a range of tools that can support your requirements and help you accomplish your digital marketing goals.
Some critical tools you can use are Chrome extensions, which enable you to tackle a range of tasks quickly and easily. But what is a Chrome extension, exactly? Keep reading to find out and how they can benefit your company!
Bonus: Want the inside scoop on all things digital marketing, including SEO, web design, social media, and much more from industry experts? Sign up for our newsletter, Revenue Weekly! Our subscribers get the latest digital marketing advice sent straight to their inbox for free!
What is a Chrome extension?
Chrome extensions are programs you can install on your browser to enhance its functionality for various applications. These small software programs have specific functional parameters and can act either on a particular page or browser-wide whenever you're using Chrome.
How does a Chrome extension work?
So, how does a Chrome extension work?
When you download an extension to Google Chrome, you can modify how the program operates to make your web experience more seamless and easy to use.
Regardless of what functionalities they offer, each extension fulfills a narrowly defined purpose. While an extension can contain multiple components, it must contribute to a common goal on the browser.
How you use extensions can vary, ranging from modifying existing program behaviors to adding new features that optimize your workflow. Many extension options are available to help you enhance your browser's functionality to fit your priority tasks and operating style.
Applications for Chrome extensions
When it comes to digital marketing, you can choose from various tools via Chrome extensions to help you accomplish tasks during the workday. Implementing Google Chrome extension solutions can help you manage analytics and day-to-day activities more efficiently.
Some of the functions extensions may offer include:
Blocking ads: Some extensions can block pop-up ads and other content that might be distracting while you're using your browser.
Tracking SEO analytics: With solutions like the SEO Site Tools extension, you can get wide-ranging insights into SEO performance across websites and pages.
Managing passwords: You can choose extensions that help you securely store and manage passwords for multiple sites.
Adding notes to Chrome: If you want a way to take quick notes while on your browser, you can select extensions that make documentation easy and accessible.
Proofing digital copy: Ensure your final digital content is professional and polished with extensions that can check grammar and readability in your writing.
You can take advantage of these broad applications to make your day-to-day operations more efficient and convenient.
Best Chrome extensions for digital marketing
If you're looking for the best options to support your digital marketing strategy, you can explore some of our top recommendations for Chrome extensions.
Try out these solutions for your browser:
SEO Site Tools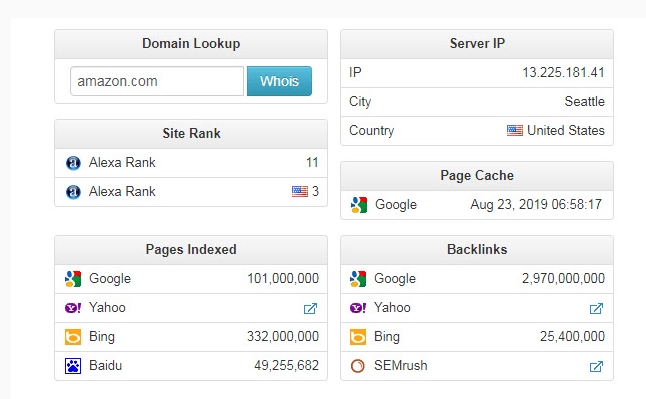 With SEO Site Tools, you can gain in-depth SEO analytics to support your content management and boost your rankings in the search results.
Split Screen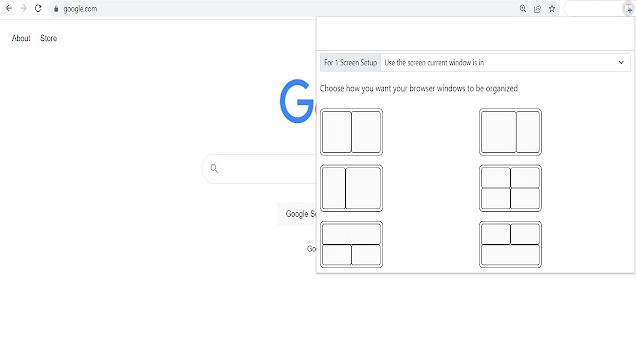 Next on our list of the best Chrome extensions for digital marketing is Split Screen. This program allows you to seamlessly split your browser's viewport to compare pages or better manage tabs.
Grammarly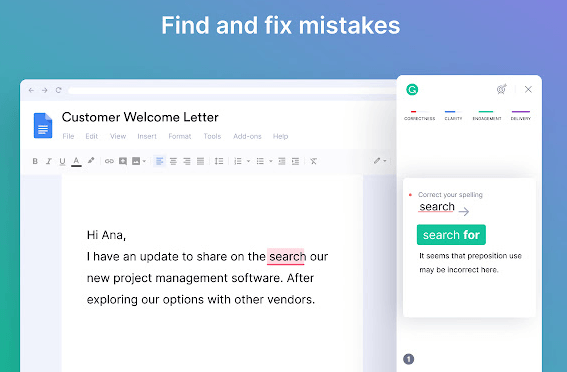 Grammarly is one of the best Chrome extensions to help you ensure your content marketing strategy is up to scratch.
Use this program for checking digital copy and enhancing grammar, readability, and more.
AdBlock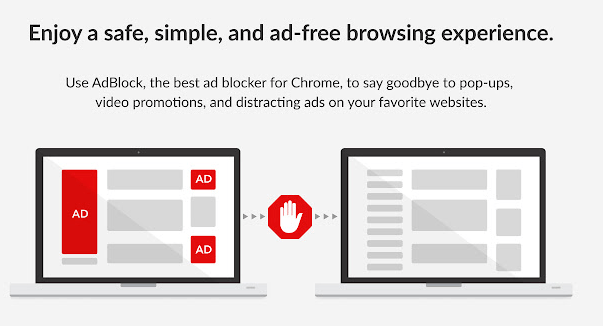 Adblock is another handy Google Chrome extension. This tool is ideal for preventing ads and other pop-ups on pages you're exploring, helping protect your focus.
Ahrefs SEO Toolbar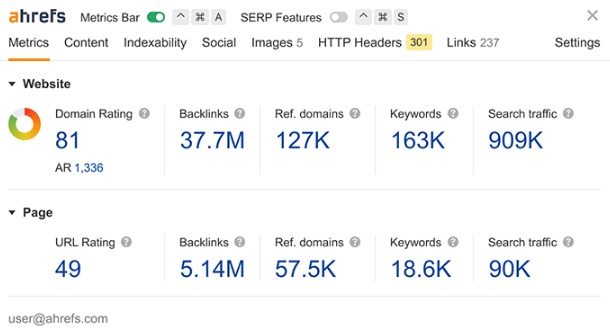 Another excellent extension for Chrome is Ahrefs SEO Toolbar. This extension details a page's crawlability, word count, title and description, and other critical SEO data.
SEMRush Page Rank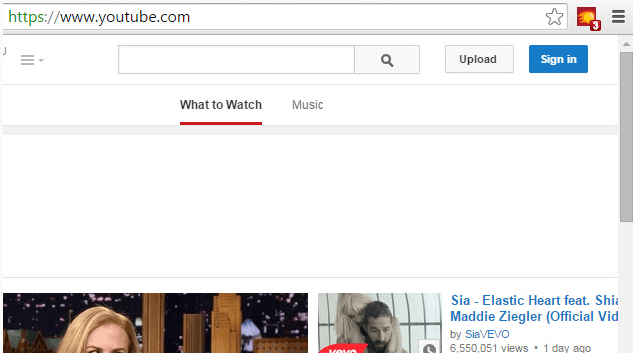 Use the SEMRush Page Rank extension to analyze website performance and traffic. This tool also displays the current ranking for the page you're currently visiting, making it an excellent way to analyze your keyword rankings.
These are just a few of an extensive list of tools you can use for digital marketing initiatives. If you want help with a specific aspect of your workflow, there are many more options available to you.
How to install and manage extensions
Are you ready to start using Chrome extensions to optimize your productivity and help you tackle key tasks? If so, follow these steps to set up your selected extensions and manage them effectively.
1. Choose a safe and reliable extension
When you're considering adding a new extension to your browser, you want to ensure it is secure. Read the full program description and check all permissions required to enable the extension. You should also look at user reviews and evaluate the program's feedback.
The Chrome Web Store is an excellent source for trusted extensions that can benefit your operations. If you're a website builder, you can also create your own custom extensions to fit your specific applications.
2. Add your selected extension to your Chrome browser
Your next step is to add your extension to the browser. Choose the program you want and click the "Add to Chrome" option.

In some cases, you may also need to approve specific permissions to enable extensions, so ensure they're trustworthy.
3. Manage your extensions
Once you've successfully added your program to the browser, you can make changes such as turning the extension on or off, allowing site access, and repairing corruptions. To manage extensions, go to the "More Tools" option in your Chrome browser and then select "Extensions."
To remove or disable an extension, navigate to chrome://extensions/ and choose the program you want to adjust. If you need any additional guidance for managing your extensions, you can refer to the Chrome Web Store help page.
We foster and form long-term partnerships so that your business has long-term results.
Over 90% of WebFX clients continue partnering with us into year 2 of their campaign.
Hear from Our Happy Customers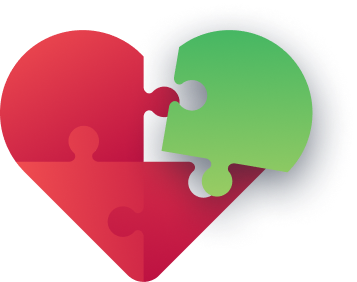 Leverage the best Chrome extensions and marketing technologies with WebFX
Do you want to maximize your web platform's impact and drive traffic to your site? At WebFX, we offer extensive expertise to support your development goals.
When you partner with us, you'll work with a dedicated account manager and experienced team to develop and manage effective digital marketing strategies.
We offer a range of technologies and innovative tools to help move your company forward with our digital marketing services.
To learn more about our services, request a proposal or call us at 888-601-5359 today!
WebFX Careers
Join our mission to provide industry-leading digital marketing services to businesses around the globe - all while building your personal knowledge and growing as an individual.