You may be familiar with the concept of search engine optimization (SEO). SEO is a marketing strategy focused on getting your web content to rank high in relevant Google search results. The idea is that when your site ranks high in searches, you gain more web traffic.
But no one wants to run an SEO campaign while being totally in the dark about how it's performing. It's crucial to track important metrics and analyze the data to determine how your campaigns perform and how you can improve them. Part of that process is rank tracking.
What is rank tracking, though, and how do you benefit from using it in your SEO campaigns? Keep reading to find out the answers to both of those questions.
Then subscribe to Revenue Weekly — our email newsletter — to receive more digital marketing tips from the agency with over 25 years of experience!
What is rank tracking?
Rank tracking refers to the process of keeping up with your website's search rankings in Google. You can use rank tracking to help you learn:
Which web pages rank

Which keywords your pages rank for in search results

How high your pages rank

Which pages recently changed position in search results
When you perform rank tracking, check Google rankings frequently to keep up with any changes to the data.
Video: How to track SEO metrics and measure success
Check out this video to learn how to track SEO metrics — like keyword rankings — and how to evaluate your campaigns' success.
Why should you track rankings?
You might be wondering, why track rankings at all? There's more than one answer to that question, so keep reading to find out more.
Here are three reasons to check Google rankings for your website!
1. To better optimize your SEO
The first reason to track rankings is that it allows you to improve your SEO.
Let's say you're an electronics store that tried to rank for the keyword "electronics repair services." Ideally, you're ranking high for that keyword in Google. But if you're not, you need to know so you can reoptimize the page.
The only way to know if you're not ranking high enough is to track your rankings. Rank tracking enables you to see how high or low your rankings are so you can improve your pages and boost your rankings.
2. To see the impact of rankings on site traffic
Another reason to track your rankings is to see how your rankings impacts the traffic coming into your site. Not all keywords are equal — some will drive more traffic than others.
For instance, let's say you write a page on pest control tips. You try to use it to target the keyword "tips for pest control," and scatter that keyword throughout the page.
But when you track your rankings, you find that the page is earning more traffic from a different keyword, "pest control ideas," which only appears once on the page. That tells you that "pest control ideas" is a more effective keyword to target.
From there, you would know to reoptimize your page to focus more heavily on targeting that keyword. You could also integrate "tips for pest control" more heavily into the piece so you'll rank better for that keyword, too.
3. To see how your competitors perform
The third major benefit to tracking search rankings is that it allows you to see what your competitors do. Tracking your rankings is useful, but you can also see where your competitors rank, and for which keywords.
Tracking competitor ranking shows you where you need to improve. You don't want your competitors beating you in rankings, so you'll want to know which searches to optimize for and which keywords to target.
By tracking your competitors' rankings, you can learn how to take advantage of their weak spots and outperform them.
How can you check Google rankings?
Having covered what rank tracking is and why you need it, we now come to the question of how to check Google rankings. Where can you go to see how your pages fare in search results?
There are a few options at your disposal, and we'll cover each of them below.
Here are three methods for tracking search rankings:
1. Google search results
Perhaps the simplest way to check Google rankings is to go right to the source — the search results. If you're looking for a quick and easy way to check on a particular keyword ranking, this is a good method — search for the keyword you want, and look for where your page ranks.
Bear in mind, though, that this method is only good for an individual keyword here or there. If you're trying to get a comprehensive grasp on your site's overall rankings, this isn't the way to go.
Furthermore, be aware that Google rankings are affected by personalization — they'll change based on your browser history to better suit your interests. So, if you want a more objective look at the rankings, use a different browser, or private/incognito mode.
2. Google Search Console
Google Search Console offers a more expansive look at your rankings than a standard Google search. In Search Console, you can view more than just the current ranking of a page — you can see the progress it's made over time.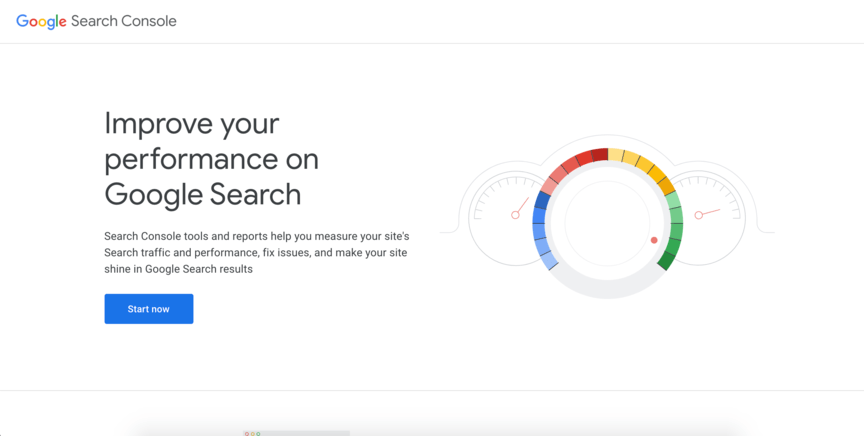 That means you can see if a page is going up, down, or staying in the same position. Additionally, Search Console will give you information on average click-through rate (CTR), total clicks, and more. You can even set different filters to refine the information you view.
3. Rank tracking tools
The third option is to use a tool specifically built for tracking search rankings. There are numerous options available online, including: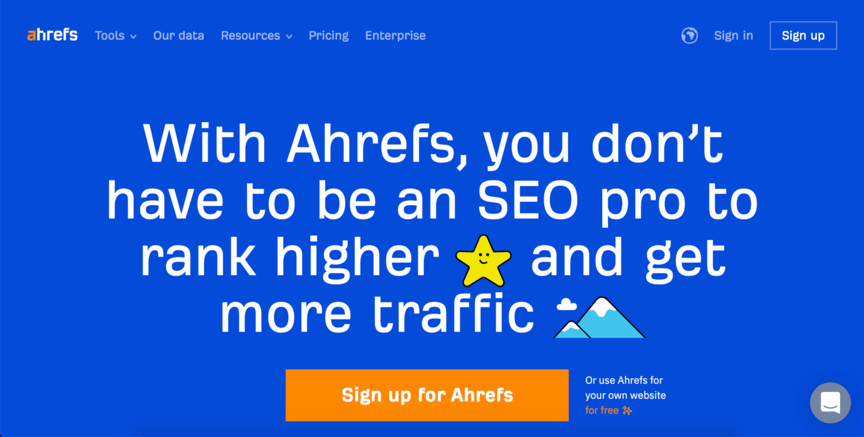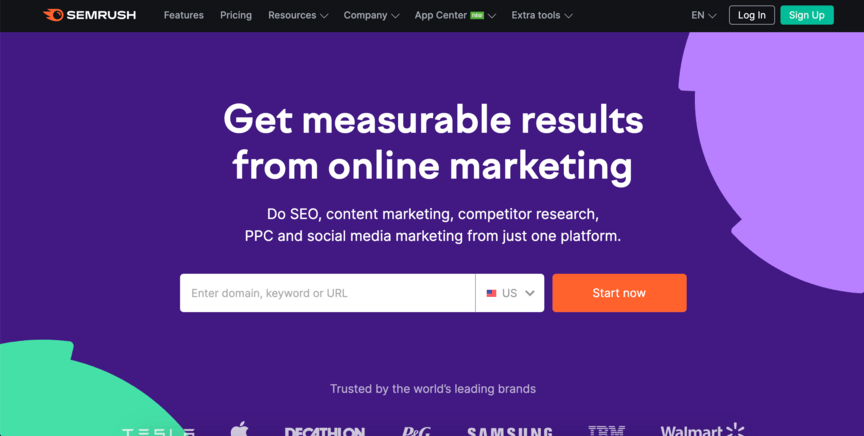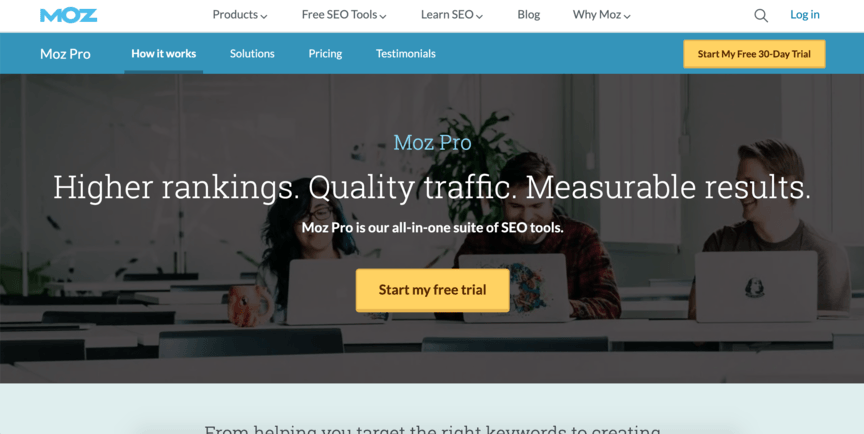 These tools allow you to view advanced metrics related to your rankings, including insights into how those rankings affect your site traffic.
You also don't have to do too much manual work — you can input data and let your tool run in the background. Ahrefs, for example, will automatically keep track of your rankings and send you updates.
Learn how we increased traffic by over 40%, and conversions by over 100% for an ecommerce client.
Read the Case Study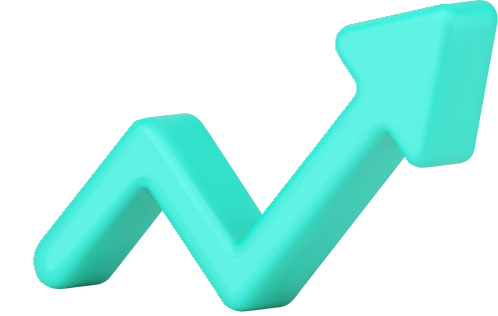 Let WebFX help you boost your rankings in Google
Want some help tracking and optimizing your Google rankings? WebFX is here for you! We've been in the digital marketing game since 1996, and the expertise we've developed in that time has earned us over 1020 glowing client testimonials.
When you partner with us for our SEO services, we'll help you implement a variety of SEO tactics both on and off your website to help you rank higher in Google searches. We'll keep you updated on all the results we drive for you so that you're never in the dark.
To get started with us, just call 888-601-5359 or contact us online today!
WebFX Careers
Join our mission to provide industry-leading digital marketing services to businesses around the globe - all while building your personal knowledge and growing as an individual.