Social Media

5 Tips for How to Reach More People On Facebook
5 Tips for How to Reach More People On Facebook
If you manage a business Facebook page, you've probably experienced a few headaches trying to increase your reach on Facebook and find new ways to break through the Facebook algorithm. As Facebook makes more changes, it seems harder to find ways for businesses to increase Facebook reach. There are two things you absolutely need to increase your page's reach: high-quality content and an engaged audience.
So how do you reach more people on Facebook? We're breaking it all down in this post!
Why has organic reach declined for Facebook Pages?
In January 2018, Facebook announced a major update to its algorithm, sending shock waves through the social media marketing industry. Michael Stelzner, CEO & Founder of Social Media Examiner, went live on the day of the announcement to read through it and share his initial thoughts.
At the time, he referenced the announcement as the "Facebook Apocalypse." Businesses have faced organic reach decreases for years, but it's likely that the January 2018 update took the biggest toll on page reach for businesses. A huge update like this sounds scary to people who rely on Facebook for awareness, traffic, and sales. However, according to Mark Zuckerberg, this update does help marketers and business owners understand Facebook's goal.
Consider this takeaway: Facebook places the most weight on meaningful conversations and interactions between people. But wait… where does a business on Facebook fit into that equation? First, we need to understand the biggest factors that the Facebook algorithm considers.
The video above gives a quick overview of the Facebook algorithm.
Take a look (and keep reading) for everything you need to know.
What are the biggest factors for the Facebook algorithm?
The Facebook algorithm determines your Facebook page reach and how to place your content in the News Feed. As a marketer, you probably hate the Facebook algorithm. As a user, you probably like it — or even love it.
It's time for marketers to start thinking more like users. The Facebook algorithm wants to deliver content to users that they will engage with. We know that Facebook's goal is to create meaningful conversations and bring people closer together.
How does that translate to Facebook metrics? We can think of meaningful interactions as active engagement on Facebook. Active engagement includes actions such as:
Comments: The longer, more thoughtful comment the better — bonus points if people are going back and forth in a conversation on your post
Shares: This applies to 1) public shares, like sharing a post in the News Feed — bonus points if a public share generates its own engagement and 2) private shares, like sharing a post to someone directly in Messenger
Reactions and clicks: While these are less active engagements than comments and shares, they are more active than hovering on a post or watching a video
Below, we include five recommendations for boosting your business's reach on Facebook:
5 ways to maximize your reach on Facebook
Did you know there are more than 3 billion active users on Facebook? With Facebook statistics like that, a successful strategy can help you drive incredible results.
People go to Facebook to interact with friends, consume news, be entertained, and many other reasons. If you can find out how your business can create content in a way that is similar to how your audience already uses Facebook, you'll strike gold.
1. Create conversations with fans
Active engagements play a big role in the Facebook algorithm.
Inspire comments and shares by starting conversations with your audience. Ask questions or opinions. Sometimes, all you have to do is ask! Try asking questions of your audience to get a response.
Pro tip: If you don't see your comments showing up on social media, learn more about shadowbanning to find out if your account is blocked.
Be careful not use engagement baiting with text like "comment below" or "tag a friend". This type of call-to-action may hurt your Facebook reach. In December 2017, Facebook explicitly stated that they will reduce reach for posts with engagement bait to increase authentic engagement in the News Feed.
Industry news: Do you work in a fast-paced industry that sees frequent updates and news coverage? Try sharing breaking news and adding a question to see what your fans think about the update. Get local: Local and internal content can perform very well.
Is your company involved in local volunteering or charitable donations to local organizations? Highlight that on your Facebook page. In addition to local content, try sharing updates about what's going on in your company.
This can work especially well for businesses that have employees that follow them on Facebook. We have Bring Your Pet to Work Month in June, and love sharing that on our Facebook page! Our employees will often share content that relates to them, and family members and friends engage with it, too!
People engaged with this Bring Your Pet to Work month with likes, comments and a share. Engage with people: Sometimes, businesses totally miss the opportunity to engage with fans when they take an action on their Facebook page. When people comment and make the effort to interact with you, comment back and ask a follow-up question!
If you click on the review below, you'll see a conversation generated from a follow-up question.
2. Entertain fans with videos, GIFs, polls, etc.
Some fans might be looking for entertainment on Facebook. If that's the case, there are several ways to create engaging content to get more views on Facebook.
Videos: Videos on Facebook can entertain or tell a story. You can share a Facebook Live video or a pre-recorded video. What's the better option? Facebook Live can generate conversations between people who live comment during broadcasts.
From the perspective of the Facebook algorithm, these live comments and active interactions equal a big boost for your business. If choosing to share a produced video, our #1 recommendation: — include captions if you have people are speaking. Why?
People watch 85 percent of videos on Facebook without sound. You can add captions in your Page Video Library under Publishing Tools > Edit. You'll see the option to add Subtitles & Captions and should select the Auto-Generated option.
You can review these captions and then save them to your video before creating your post.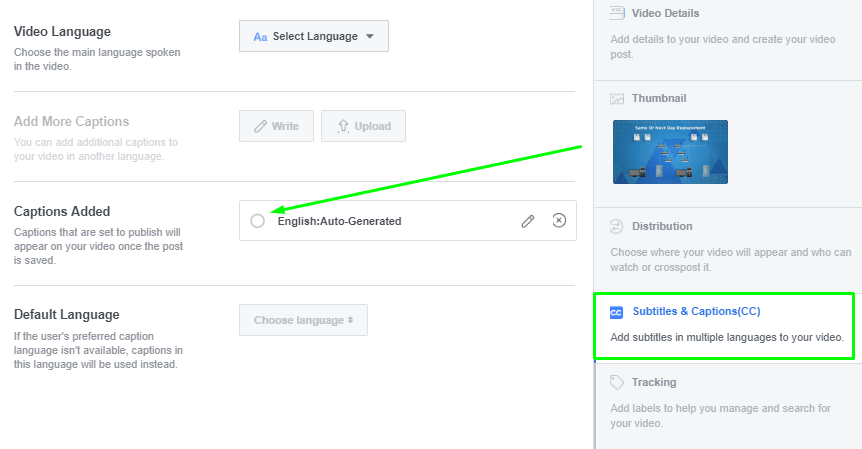 GIFs: Engage in pop culture, demonstrate how your product works, and showcase brand personality with GIFs in your content to increase Facebook reach. Polls: While polls are less active forms of engagement, there are so many ways to get creative with polls.
Create a poll with text or images for options for your product, a poll about your industry, or current events.

3. Less is more
Creating more content does not always mean more reach. The Facebook algorithm considers the consistency of your page activity on Facebook, so it's important to post regularly. But, this doesn't mean you have to post three times every day.
Quality over quantity of content is one of the most effective ways to build an engaged fan base and create content that will get more views on Facebook. How many times should you post per week? Start with one post per day or one post per weekday.
Don't be afraid to re-use your best posts. People spend time on social media during all different times on different days. Extend the life of your top content by re-posting your best one or two posts from last month to increase Facebook reach.
4. Analyze current Facebook Page Insights
Dive into the data of your page so you can learn more about your audience and the type of content that works best for your business.
Your fans Find out when your fans are online. Go to your Page Insights and navigate to Posts. You'll see data for a recent 1-week period on the days and times that your fans are online.
Use this information to post during peak hours and your content will undoubtedly get more views on Facebook. Come back to this data frequently to see if this information changes over time.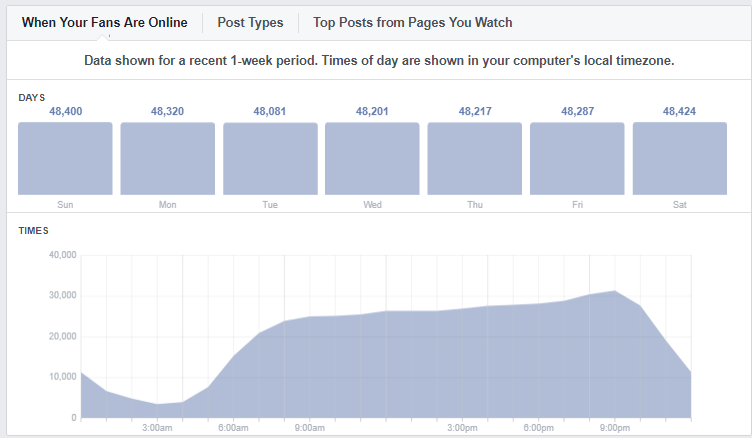 Your competitors In your Page Insights, set up your Pages to Watch.
Scroll to the bottom of the Overview to see a table where you can compare your page to your competitor's pages. You can add competitors here and track their fan growth, the number of posts they share per week, and the Facebook engagement they have generated for the week. Click on a competitor's name to see top posts from them for the week!

Your Content Go to your Page Insights and select the Posts section. The top graph includes a tab titled "Post Types." Click on that tab to see how different types of posts are generating engagement and reach on Facebook for your page. You can navigate between All Posts and Excluding Targeted Posts to see how promoted content affects these trends.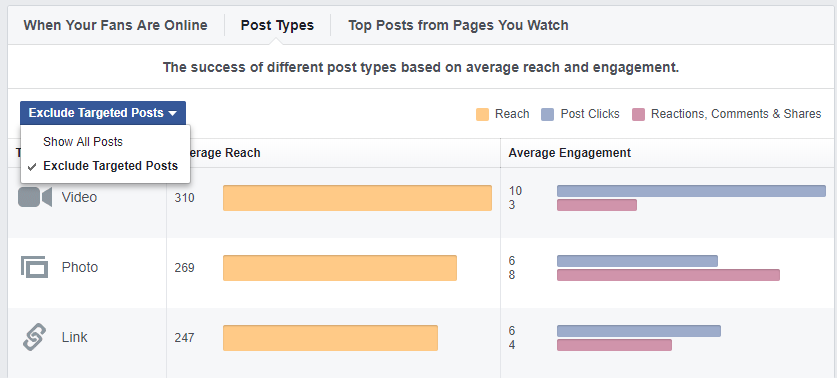 Drill down to more specific data about each post on your page to find the best-performing Facebook content. You can see how many people each post reached and how many engagements each post drew.
5. Use boosted posts to promote your best content on Facebook
Boost content on your page with an advertising budget to boost content that you work hard to create. How to choose which posts to boost?
Go to your Post Insights and toggle the engagement column to show the engagement rate.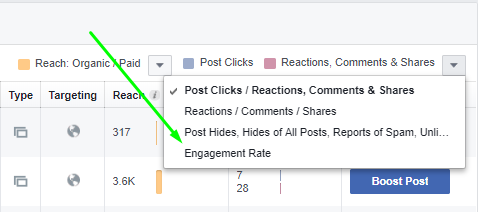 The engagement rate for your Facebook posts is the number of engagement (likes, comments, shares, clicks) divided by the number of people reached. Find posts that have the highest engagement rate and start with those!
Anytime you see a post with a 5% or higher engagement rate, consider that high-performing. When choosing an audience for these posts, try starting with your fans for a more focused audience or your fans and their friends for a larger audience.
Karley is a Social Media Analyst who loves volleyball, yoga, & donuts. Follow her on Twitter

@icekarleyr

.

WebFX is a full-service marketing agency with 1000+ client reviews and a 4.9-star rating on Clutch! Find out how our expert team and revenue-accelerating tech can drive results for you! Learn more
Twitter and Facebook Status Generator
Finding engaging social media content for your business can be difficult. Use our tool to quickly find ideas and post directly to your page.
Give Me an Idea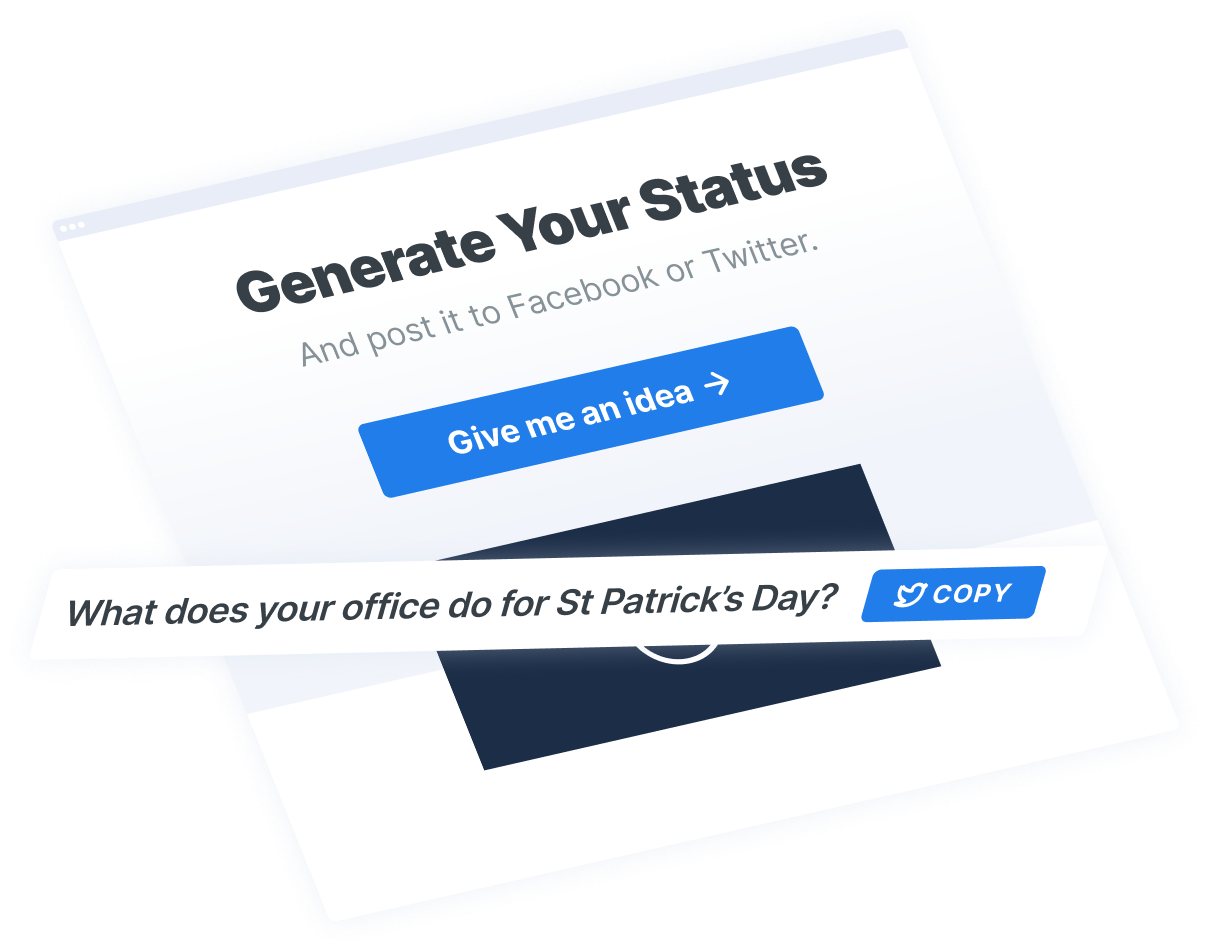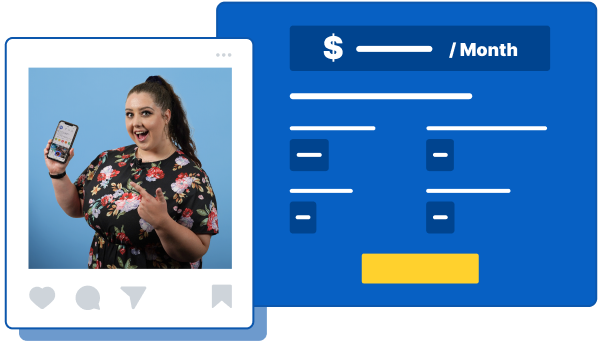 Twitter and Facebook Status Generator
Finding engaging social media content for your business can be difficult. Use our tool to quickly find ideas and post directly to your page.
Give Me an Idea