For the past month, you've shared social media posts on your Facebook profile, but when you look at the post performance, you notice that your posts didn't reach as many people as you'd like. It leaves you wondering, "How can I improve my visibility on Facebook?" Luckily, we've got tips to help you increase Facebook reach, including:
If you want to get more tips and tricks for marketing your business on social media and beyond, join 200,000+ marketers by subscribing to Revenue Weekly!
74% of people use social media when making a purchasing decision.
Make their decision easy with a stellar social media presence. See how your brand can level up by requesting a no-obligation proposal today.

One of our experts will be in touch within 24 hours!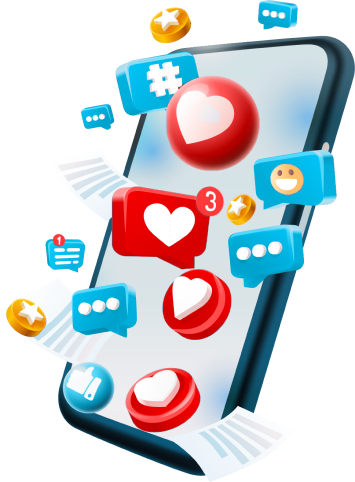 How do I improve my visibility on Facebook?
Want to learn how to increase Facebook reach? Check out these seven tips to help you start!
1. Post content more often
If you want to know how to increase reach on Facebook, start by posting content more often. People may not see your posts because you don't post frequently enough for them to come across your content. You must consider that people who follow your business also see content from their friends, family, and other pages they follow.
And if Aunt Pam is going on one of her posting sprees again, it's easy for your singular post to get lost in a sea of family vacation photos and life updates. If you only post once a month or once a week, you're creating a small window of time when your target audience may or may not see your content. As a result, it doesn't provide much visibility for your business, especially if your target audience isn't scrolling through Facebook in the window of time that you post.
You could start with minor changes, like instead of posting once a week, try posting a couple of times a week or even daily. You may need to experiment and figure out what works best for your audience. Keep in mind, you don't want to clog their feed with too much content.
Determining exactly how much content to post, and when, is an art, and if you need help, WebFX is waiting in the wings!
Bonus tip: Along with posting often, make sure you post at the optimal time for your audience. You may need to do some experimenting to figure out the highest time for engagement with your audience. Nonetheless, posting at the right time can help increase visibility and engagement, too.
2. Post more visual content
If you want to increase post reach on Facebook, try posting more visual content. Visuals are a great way to catch your audience's attention. On the other hand, if you create all text-based content, it may explain why your Facebook organic reach is low. It's easy for text-based posts to get lost in a sea of posts.
Visuals, like photos and videos, catch your audience's attention and get them to stop scrolling –– especially if they're vibrant, unusual, or feature something of interest, like a dog. When you create content, consider throwing in some photos, videos, and infographics to help spice up your content. Make sure your visuals are on-brand and relevant to your business.
3. Create content that encourages engagement
If you find yourself asking, "How do I improve my visibility on Facebook," we've got the perfect answer: Try creating content that encourages engagement. Engaging content can be anything that entices your audience to comment on your post and participate. Questions are excellent engagement content.
Simply posing a question like, "What's your favorite summer activity?" can lead people to comment on your posts. So, why is engagement content important? Well, when people engage with content, people who follow them can see them commenting on posts.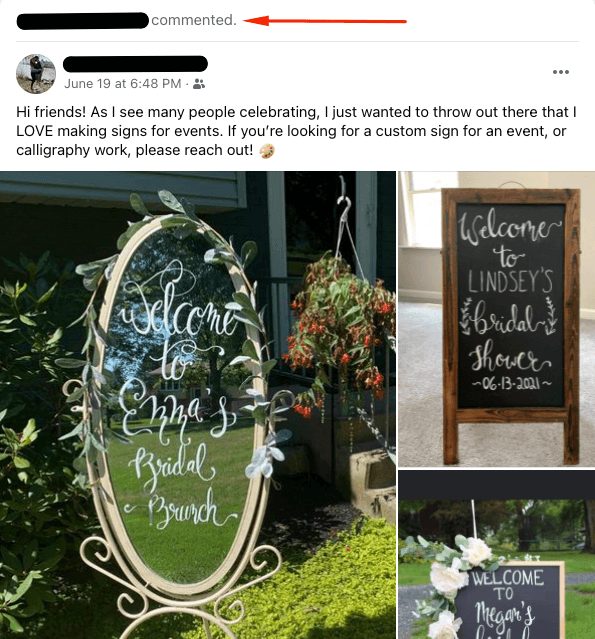 So, if you create engaging content, other people will see it, and you can increase post reach on Facebook. Whether you ask questions, create a poll, or something similar, you want to make sure it relates to your industry. You can also post non-industry-related content on special occasions, like Mother's Day or Thanksgiving.

Bonus tip: Try posting content inviting someone to tag their friends! It's a great way to get people to engage and help new people discover your business's page.
4. Post a variety of content formats
To increase your Facebook reach, consider posting a variety of content. If you're constantly posting the same type of content, people won't notice it in their feed. Instead, you must try different content formats to keep your audience engaged and interested in what you post.
Not to mention, people like different types of content –– it's a great way to appeal to multiple members of your audience. You can post:
Text
Photos
Videos
Infographics
Links to blog posts
Questions
Polls
Events
Posting diverse content is a great way to get more people to engage with your content, ultimately increasing Facebook organic reach.
5. Run contests
If you want to know how to increase reach on Facebook, try running contests. Contests are a great medium to help more people see your content and discover your page. When people enter contests, they will often share them on their profile or send them directly to people they know who would be interested in the contest.
As you set up your contest, make sure you comply with Facebook's Pages, Groups, and Events Policies. One thing to keep in mind is that you cannot include sharing as part of the contest requirements when you run a contest. You cannot require people to:
Share the contest post to their timeline to enter
Share the contest post to their friend's timeline for extra entries
Tag their friends in the contest post to enter or get additional entries
When you create your contest, you're also responsible for setting up the official rules, eligibility requirements, and more. As for the type of contest you run, that's totally up to you! You can make it as simple as submitting information to enter or having people answer a question and choosing the best (or first correct) answer.
6. Add content to your Facebook Stories
Facebook Stories is one of the newest features on the platform that can help you increase Facebook reach. These stories appear at the top of a users' feed.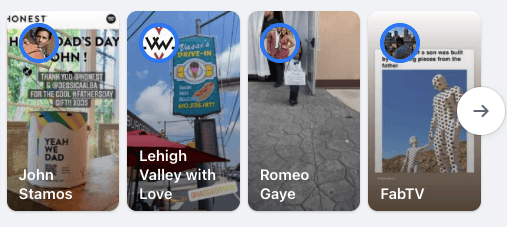 This feature is another way for you to increase visibility for your business as people click through the Stories of people they follow.
You can post all types of content to your story, from photos to videos. Your story is also a great place to share flash sales or special, limited-time discounts since these stories disappear after 24 hours. Your story feature is a great way to help increase the places where you can effectively reach your audience.
7. Run Facebook ads
The last way to improve your visibility on Facebook is to run Facebook ads. Facebook ads enable you to reach people interested in your products or services, regardless of whether they follow your business.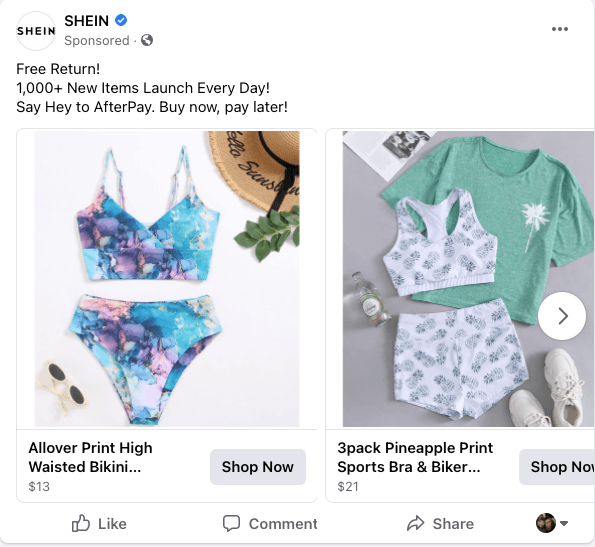 These ads are great for helping more people discover your business.
To run your Facebook ad campaigns successfully, make sure you know who you want to target. Facebook enables you to target your audience precisely to put your ads in front of the most interested people. Once you know who you're targeting, you can create your ad copy.
Facebook ads are mainly visual, so you'll want to make sure you use high-quality photos or videos. You'll also need to set up your bid and budget. Facebook enables you to set a daily budget and lifetime budget to spread out your spending over time.
For example, if you're having a sale that lasts all week, you can set a daily budget to ensure your ad shows every day. Once you have all the components for your ad, you can launch it. As your ad runs, keep track of its performance and adjust your campaigns as necessary.
Also, be mindful of ad fatigue and swap out ads as they decline in performance.
How do I improve my visibility on Facebook? Work with an expert!
When you increase Facebook reach, you help your business obtain more qualified leads that turn into sales. But if you're feeling overwhelmed with trying to manage your Facebook strategy, our Meta Business Partner agency can help.
We have a team of over 500 marketing experts ready to help. You can feel confident we'll deliver a Facebook strategy that drives results. In the past five years, we've driven over $3 billion in revenue and over 7.8 million leads for our clients.
Ready to get more from your Facebook strategy? Contact us online or call us today at 888-601-5359 to speak with a strategist about our Facebook marketing services!
WebFX Careers
Join our mission to provide industry-leading digital marketing services to businesses around the globe - all while building your personal knowledge and growing as an individual.