If only money grew on trees, am I right? At WebFX, we understand a lot goes into creating an advertising campaign — there's only so much you can do before things like budgets come in and rain on your parade.
When you've got a strict budget to adhere to, it can be tough to do all things you want with your campaign, especially a social media ad campaign. That's why we're here with a few tips on how you can make the most of your LinkedIn ads budget so you can maximize your efforts (and results!).
WebFX has helped launch over 650 ad campaigns and 165,000 social media posts for clients on platforms like LinkedIn and Instagram. In other words, we know our way around social media, and we're ready to help you!
Give your friends at WebFX a call at 888-601-5359 or contact us online today to learn how we can help you launch your next social media ad campaign.
Growing your social presence with WebFX is a walk in the park.
"WebFX allows growing your social media platforms to be stress-free! They are knowledgeable and adapt to your company needs!"
Learn More About Our Social Media Services

LinkedIn ads cost
LinkedIn advertising costs vary based on the advertiser and the types of advertising you do. When it comes to cost-per-click (CPC) and cost-per-impression (CPM) campaigns, LinkedIn requires you to make a minimum bid of $2.
On average, though, LinkedIn ad costs are as follows:
CPC: $5.26 per click
CPM: $6.59 per 1000 impressions
Cost-per-send (CPS): $0.80 per send
What factors affect your LinkedIn ads budget?
Along with the type of campaign you do, there are a few other factors that affect your LinkedIn ads cost, like:
Target audience: Depending on the popularity of your audience, the number of advertisers you bid against for ads could be higher, making winning bids slightly higher as well.
Bidding strategy: The bidding strategy you use for your campaign will also affect how much you pay. There are three bidding strategies to choose from — maximum delivery, manual, and cost cap bidding.
Campaign objective: Your campaign objective will determine the optimization goals and bidding strategies available to you. Your optimization goals and bidding strategy will affect how much your campaign is ultimately charged.
Ad relevance score: Your ads receive relevance scores that are based on factors like click-through rate (CTR), shares, comments, and likes. The more relevant LinkedIn sees your ad, the better you're rewarded. That means a lower price to pay!
4 LinkedIn ads budget tips to maximize your campaign's impact
We've gathered four of the best ways you can maximize your LinkedIn ads budget and ensure you get the most bang for your buck!
1. Set clear, realistic goals for your campaign
Before you even start creating and launching LinkedIn ads, you want to make sure you set clear expectations for what you want to get out of your campaign.
In short, setting unrealistic or unattainable goals for your LinkedIn ads campaign, or any ad campaign for that matter, sets you up for failure. By setting clear goals for your campaign, you know exactly what you're working towards and put your money in the right places.
When creating a LinkedIn ad campaign, you're asked to identify these goals or objectives. LinkedIn's objectives include:
Brand awareness
Website visits
Engagement
Video views
Lead generation
Website conversions
Job applicants
Identifying your objectives helps LinkedIn guide your campaign toward success and helps you to manage your budget and ensure your money is going towards actions that bring you closer to your goals.
2. Choose the right LinkedIn ad types for your campaign
LinkedIn offers different ad types so you can reach your target audience in all kinds of ways, from video ads to sponsored posts that include lead generation forms. Whatever your campaign goals, there's bound to be the perfect LinkedIn ad to help you accomplish them.
Ad costs vary based on ad types, too, so you want to make sure you choose ads that will help you accomplish your goals and save your budget.
Here's a brief overview of the different LinkedIn ad types you can use for your next LinkedIn campaign:
Sponsored Content and Messaging ads: These ads include everything from simple image and video ads, including single-image and carousel ads, event, document, conversation, and message ads.
Lead Generation Forms: These ads include lead generation forms so you can collect valuable information from your audience that can help inform your LinkedIn marketing strategy and make it more personalized toward specific audiences.
Text and Dynamic ads: Text and dynamic ads show up at the top right corner of LinkedIn users' feeds. They can appear as simple text ads or include personalized messaging to better appeal to users.
3. Utilize bidding strategies
Another surefire way to monitor what you're spending on LinkedIn ads is to utilize LinkedIn's bidding strategies, which we briefly touched on earlier. Here's a more detailed look at LinkedIn's bidding strategies:
Maximum delivery: With maximum delivery, LinkedIn's algorithms help you calculate the best auctions for your ad based on your objectives, target audience, and budget. If you don't have a lot of experience in pay-per-click (PPC) ads, this is a great strategy because it'll maximize the impact of your campaign and return on investment (ROI).
Target cost: Identify a target amount you want your campaign to cost, and LinkedIn will choose the final bid amount. This is a great strategy for those who want more hands-on involvement in the campaign process and have a specific total price they want to pay.
Manual bidding: With manual bidding, you have full control over what you bid and for how long. Your bids are all up to you, and you'll be responsible for when you feel you've reached your total cost.
Whether you want a hands-on experience the entire time you're running your LinkedIn ad campaign or want LinkedIn to do all the heavy lifting for you (no judgment here — work smarter, not harder, we like to say), using LinkedIn's bidding strategies are a great way to make sure you're staying within your budget, so you don't break the bank!
4. Monitor your progress regularly
Monitoring your LinkedIn ad campaign's progress is an important step every marketer needs to take when running any kind of advertising campaign.
Whether it's social media, PPC, or another form of digital marketing, keeping an eye on your campaign's metrics is a great way to ensure you're always putting your money towards actions that profit your business. Likewise, you can cease any activities that aren't bringing your business any closer to your goals and put that money towards something else instead.
Not happy with your social media engagement?
We've got just the blog post for you.
Read the Blog Post & Watch the Video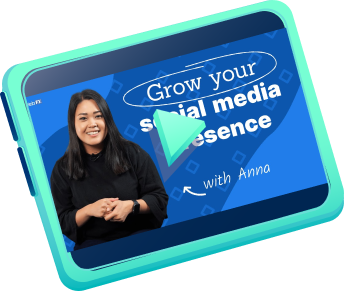 Create a data-driven, budget-friendly LinkedIn ads campaign with WebFX
No matter the size of your LinkedIn ads budget, WebFX can help you make the most of what you have to develop a campaign that delivers the results you're looking for. WebFX has generated over 7.8 million qualified leads for its clients through digital marketing methods, including LinkedIn advertising.
Want to learn more? Give us a call at or contact WebFX online today!
How is your website's SEO?
Use our free tool to get your score calculated in under 60 seconds.
Get posts by email
Join 200,000 marketing managers and subscribe to Revenue Weekly!
"*" indicates required fields
WebFX Careers
Join our mission to provide industry-leading digital marketing services to businesses around the globe - all while building your personal knowledge and growing as an individual.