LinkedIn is a fantastic platform to promote your business, especially if you're a business-to-business (B2B) company. But with so many different LinkedIn ad types, how do you tell the difference between them all, let alone run them?
In this article, we're breaking down the different types of LinkedIn ads and how you can run them in your next LinkedIn advertising campaign.
WebFX's social media services are second to none — we've helped clients publish over 165,000 social media posts and generate over $3 billion in revenue. Contact us online or give us a call at 888-601-5359 today to learn more about how we can help you achieve your social media goals!
Growing your social presence with WebFX is a walk in the park.
"WebFX allows growing your social media platforms to be stress-free! They are knowledgeable and adapt to your company needs!"
Learn More About Our Social Media Services

LinkedIn ad types
Here are the most common LinkedIn ad types you'll see on the social networking platform:
LinkedIn Sponsored Content and Messaging ads
LinkedIn Sponsored Content ads allow you to promote your page's normal content directly on users' feeds, much like a Boosted post on Facebook (FYI, you can Boost posts on LinkedIn too!). These posts appear on users' feeds labeled as "Promoted," to differentiate between normal posts.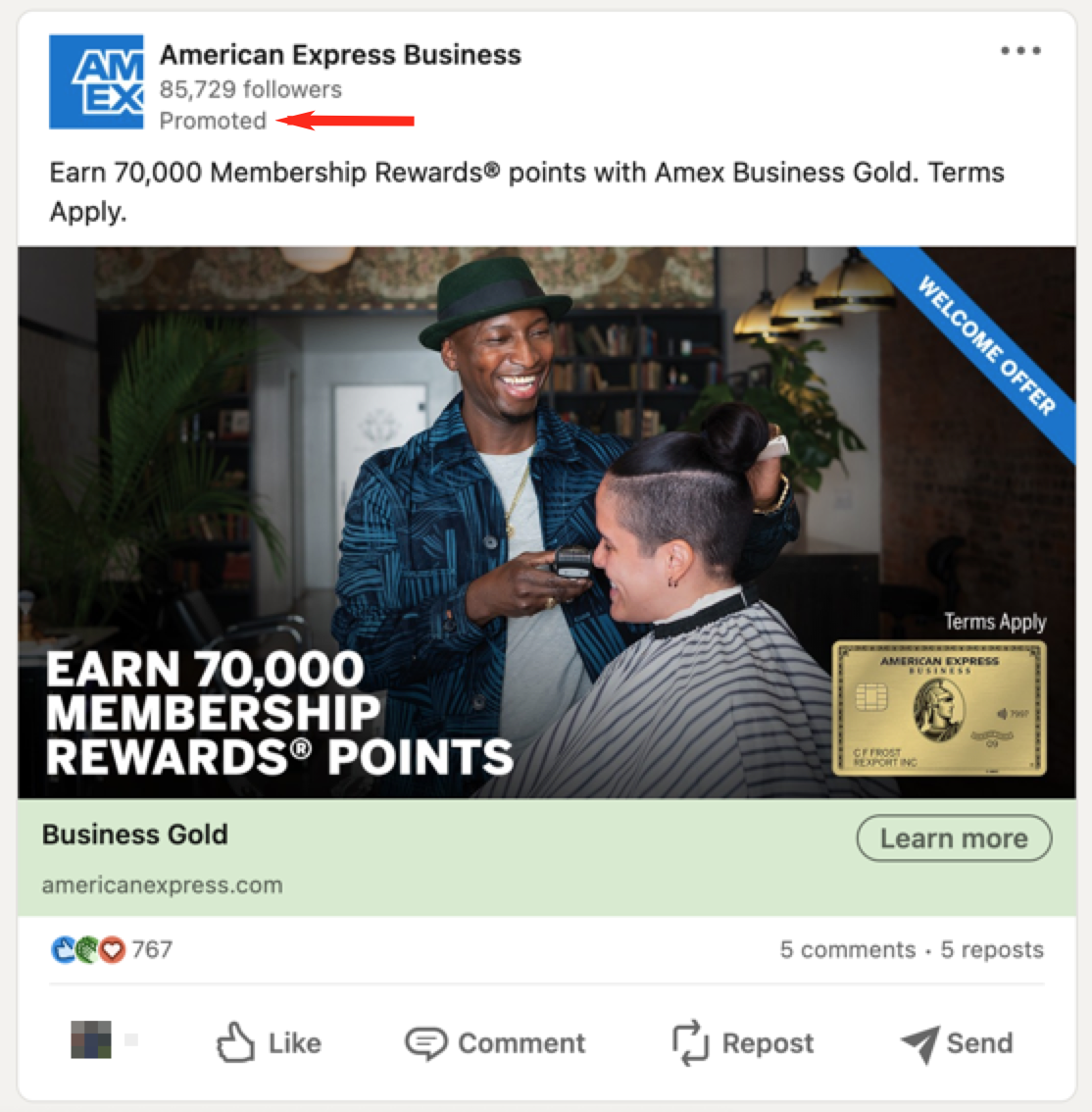 These LinkedIn ads are great for driving traffic to an external source, like a website, and offer options to target the ad to different audiences for maximum reach and effectiveness.
LinkedIn's Sponsored Content ads can come in different formats, like:
Single Image ads: LinkedIn's Single Image ads include a single, eye-catching photo to entice users to interact with your external link or call to action (CTA).
Video ads: You can attract even more attention to your ad by including a video with your Sponsored ad.
Carousel ads: These ads showcase multiple photos for users to swipe through. Carousel ads are great for ecommerce businesses looking to promote a group of items.
Event ads: You can promote any upcoming events with LinkedIn's Event ads by highlighting important event details.
Document ads: Attach a document to your Sponsored Content to collect leads or offer helpful and insightful information.
Conversation ads: Conversation ads spark discussions and are a great way to increase engagement with your post (and page!).
Message ads: These ads are sent directly to users' LinkedIn Messaging to foster a more personal first impression that feels tailored to each person.
How to launch LinkedIn Sponsored Content and Messaging ads
Follow these steps to launch your own LinkedIn Sponsored Content and Messaging ad campaign.
1. Choose an existing post you want to sponsor or create one in Campaign Manager
Sponsored Content and Messaging ads can be created using existing LinkedIn posts or made from scratch in LinkedIn's Campaign Manager.
If you're creating a Sponsored ad from an existing post, navigate to the post on your page that you want to turn into an ad and hit the "Boost" option on the post. From there, you'll be taken to Campaign Manager.
If you're creating a Sponsored ad from scratch, navigate to your LinkedIn page's Campaign Manager and create your ad, following one of the formats outlined earlier.
2. Choose your campaign objectives, audience, and budget
Outline the objectives of your campaign, like increasing engagement, attracting leads, or bringing users to your website. You'll also want to indicate who you want to show your Sponsored ad to.
You'll have options to choose the people you want your ad to reach and specify details like industries they're a part of and groups they may interact with.
You'll also want to fill in billing information and indicate your budget for the campaign. You'll be able to set a timeline for how long you want your campaign to run as well.
4. Review and launch your campaign
Look over the ad you've created or Boosted and make sure all the details are correct, like your audience targeting and campaign objectives. Also, ensure your billing details and budget are correct. Once you're satisfied, launch your campaign and start watching your ad achieve your objectives!
LinkedIn Lead Generation Forms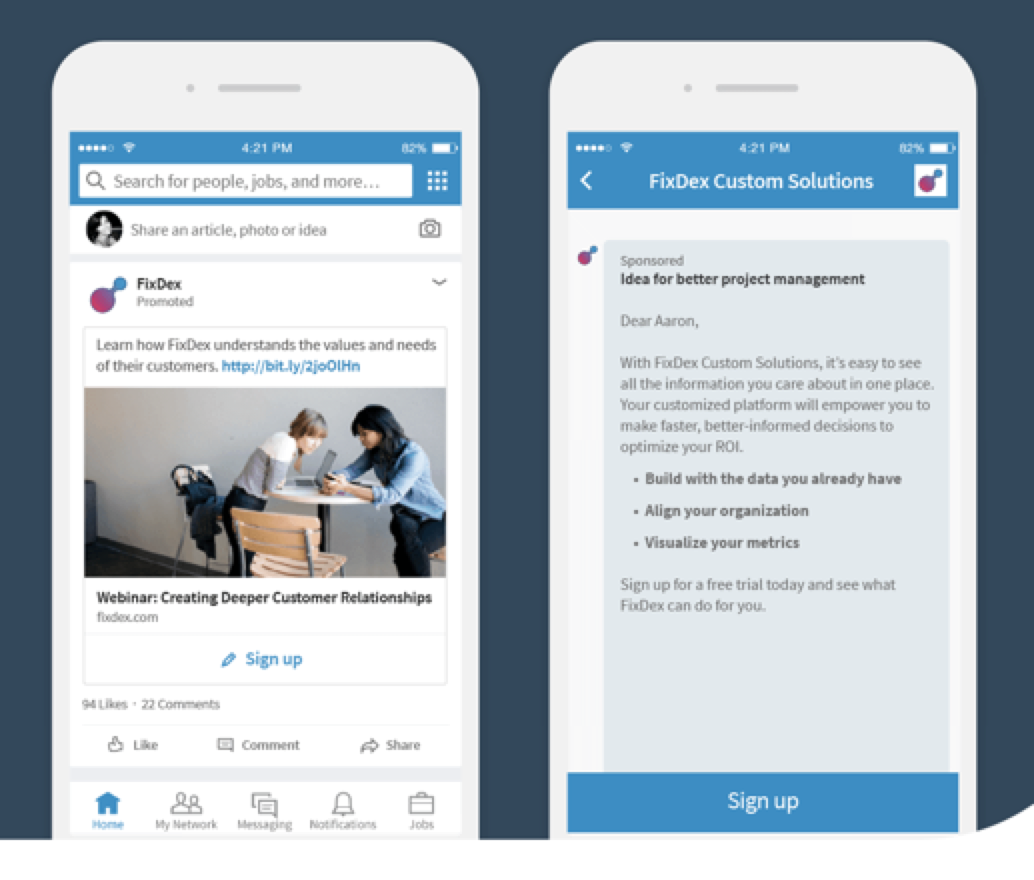 Lead Generation Forms can help you collect quality data from ads that could turn into valuable leads. These LinkedIn ads can immediately connect with your business in a couple of clicks. You can customize your Lead Generation ad with CTAs that encourage users to interact with your ad.
These forms are extremely handy for generating new leads because they're pre-filled with profile information from users. This makes it simple for them to connect with you. With everything filled out for them, they don't have to do anything except hit the button that connects them with you.
How to launch Lead Gen Forms on LinkedIn
Creating a Lead Generation Form on LinkedIn is slightly different from creating a Sponsored Content campaign, but still very simple. Sign into your Campaign Manager account on LinkedIn and select "Assets" on the left menu option. Click on "Lead Gen Forms," then hit "Create form."
From there, just fill out the sections you want to include in your form and hit "Create!"
LinkedIn Text and Dynamic ads
Text and Dynamic ads on LinkedIn don't appear in a user's normal feed like Sponsored Content but rather off to the side. These ads rely less on photo or video content and more on CTAs that encourage people to click on them, like "Follow" buttons and external links.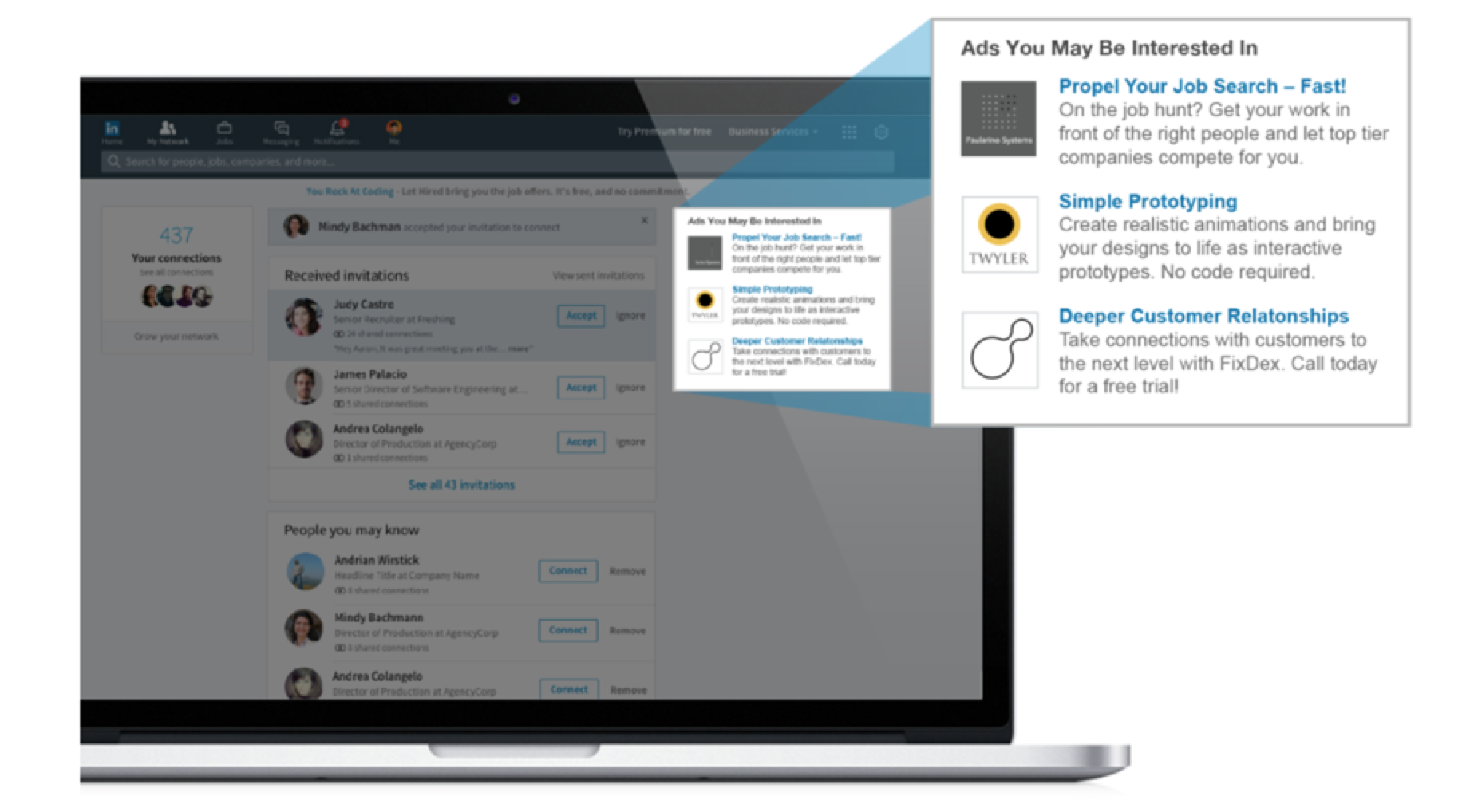 Here's a brief overview of the Text and Dynamic ads you can launch on LinkedIn:
Text ads: LinkedIn's Text ads are simple. They appear on the top right corner of users' LinkedIn desktop feed.
Dynamic ads: Dynamic ads appear on the right-hand side of users' LinkedIn desktop feeds and are personalized to users with their profile information.
Spotlight ads: Spotlight ads take users straight to your website or landing page when they click on them. They appear on LinkedIn desktop feeds and, like Dynamic ads, are personalized to each user.
Follower ads: Follower ads do just that — they encourage users, through personalized messaging, to follow your page.
How to launch Text and Dynamic ads on LinkedIn
Launching text and dynamic ads on LinkedIn is simple and very similar to creating Sponsored Content campaigns. Head to your Campaign Manager page and hit "Create Campaign." From there, you'll be prompted to choose an ad product, where you'll hit "Dynamic Ads."
Specify the details of your campaign (just like Sponsored ads), and once you're satisfied, launch your ad campaign!
93% of WebFX customers are extremely satisfied with their digital marketing results.
"Working with WebFX, everything is very organized and strategic. We're only a year into our partnership, and our expectations have definitely been met."
View More Client Testimonials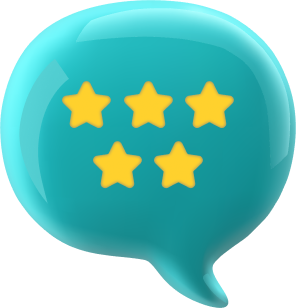 Manage your LinkedIn ad campaigns with the help of WebFX
With the help of WebFX, creating and running a LinkedIn advertising campaign is a breeze. Our social media services have helped drive over $3 billion in revenue for our clients, and we want you to be a part of that!
Contact us online today or give us a call at 888-601-5359 to learn how our LinkedIn advertising services can help you!
WebFX Careers
Join our mission to provide industry-leading digital marketing services to businesses around the globe - all while building your personal knowledge and growing as an individual.