LinkedIn Lead Gen Forms can help you reach qualified business professionals with some major purchase power. No, seriously. According to LinkedIn, its audience has double the buying power of the average online audience. On top of that, LinkedIn reports that ads using Lead Gen Forms see double or triple the conversions of regular Sponsored Content ads. You may be thinking, "How do I collect leads using LinkedIn Lead Gen Forms?" Before you get started with your forms, you have to know what they are and how they work.
What are LinkedIn Lead Gen Forms?
LinkedIn Lead Gen Forms are an attachment to your LinkedIn ads that makes it very easy for users to leave you their contact information.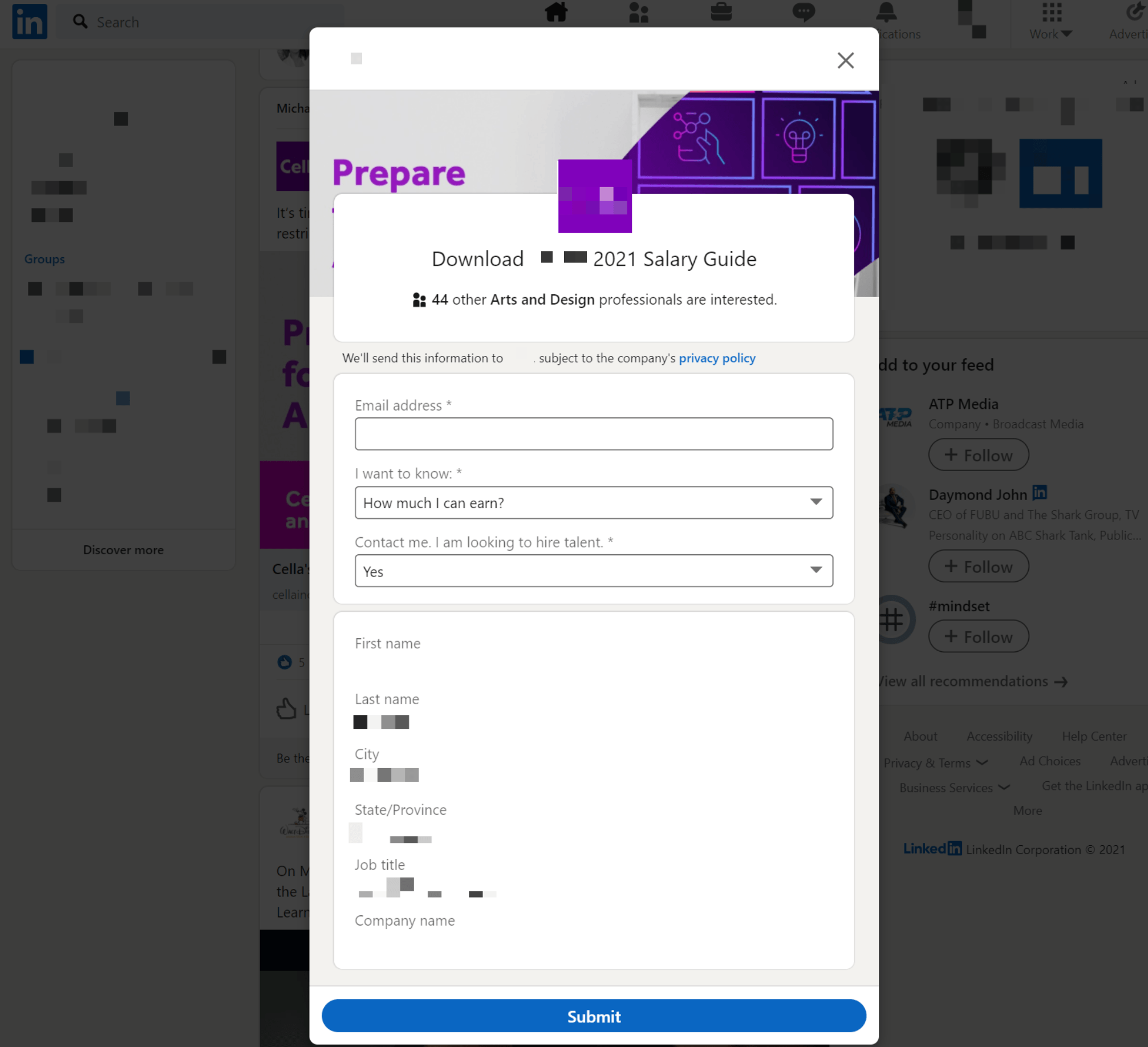 You can use LinkedIn Lead Gen forms with five types of ads:
Single image ads

Carousel image ads

Video ads

Message ads

Conversation ads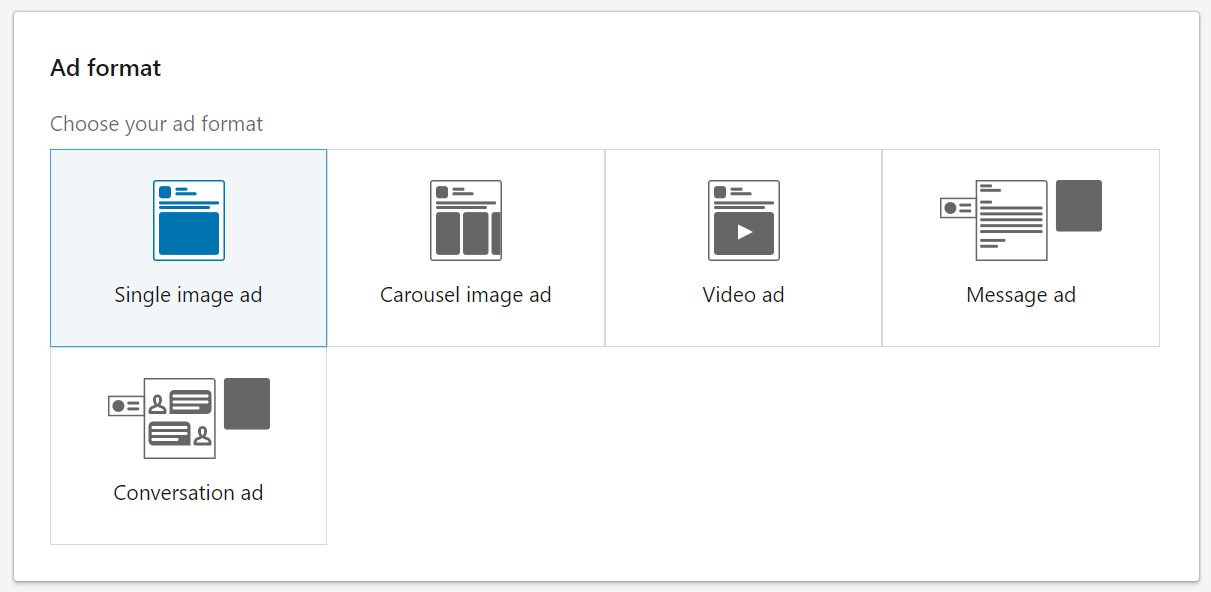 When someone clicks on an ad with a Lead Gen form, the form populates some of the information based on what a user has in their profile. Some information LinkedIn can populate is:
Name

City

Job title

Company

Industry
While users have the option to make changes to the information on the form, pre-filling some of the fields makes it faster and easier for people to engage with your business. This quick process can lead to higher conversion rates and more revenue for your business.
How to create LinkedIn Lead Gen Forms
You have two options when you want to start collecting LinkedIn leads. You can choose between:
Creating a form template you can attach to ads you create later

Creating your form while setting up your ad
If you're not sure how to set up LinkedIn ads, take a moment to check out our blog post on how LinkedIn ads work. You'll set up your Lead Gen Form with the same platform you use to create ads—LinkedIn Campaign Manager.
Creating a form template
You don't need to start a LinkedIn ad campaign to create your Lead Gen Forms. In LinkedIn Campaign Manager, go to the "Account Assets" tab and click "Lead Gen Forms."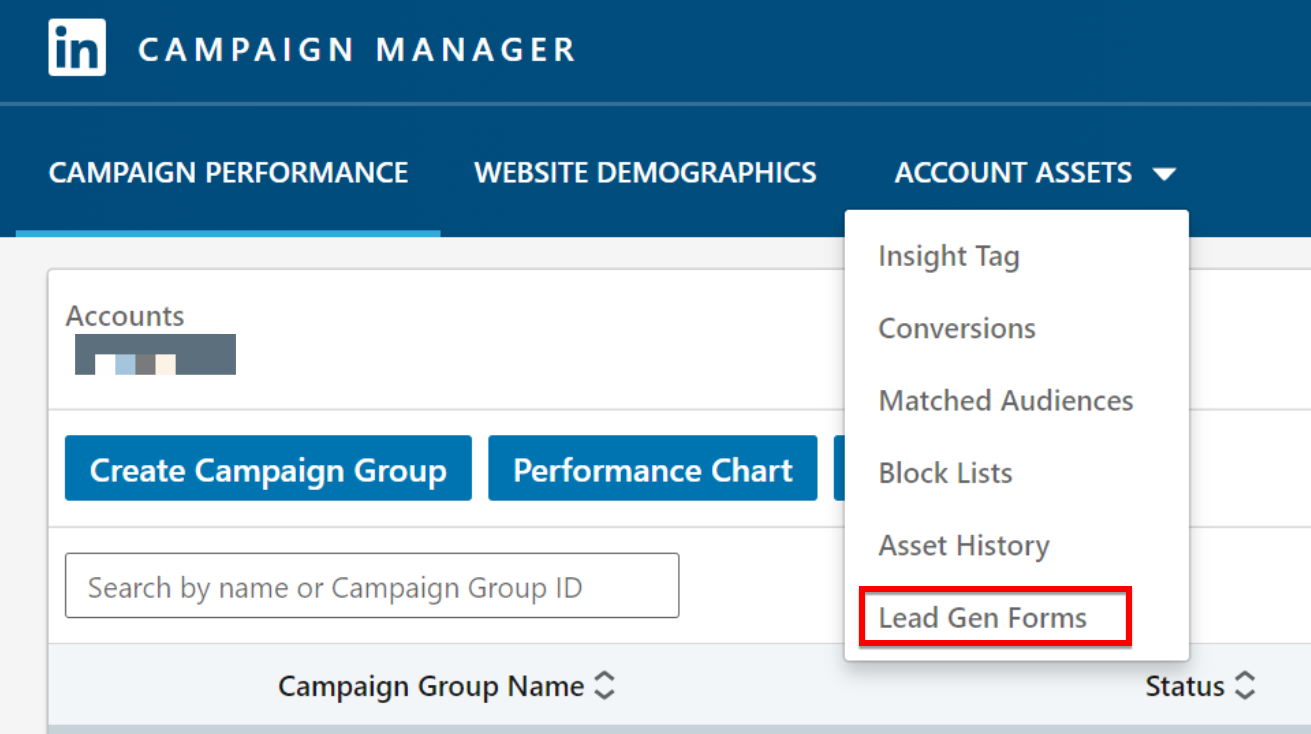 From there, you can make changes to your current forms or create new ones. When creating your form, you'll start with a headline. You can add in offer details, as well. An important aspect of your form is your privacy policy. LinkedIn requires that your business be transparent about how you'll use people's information.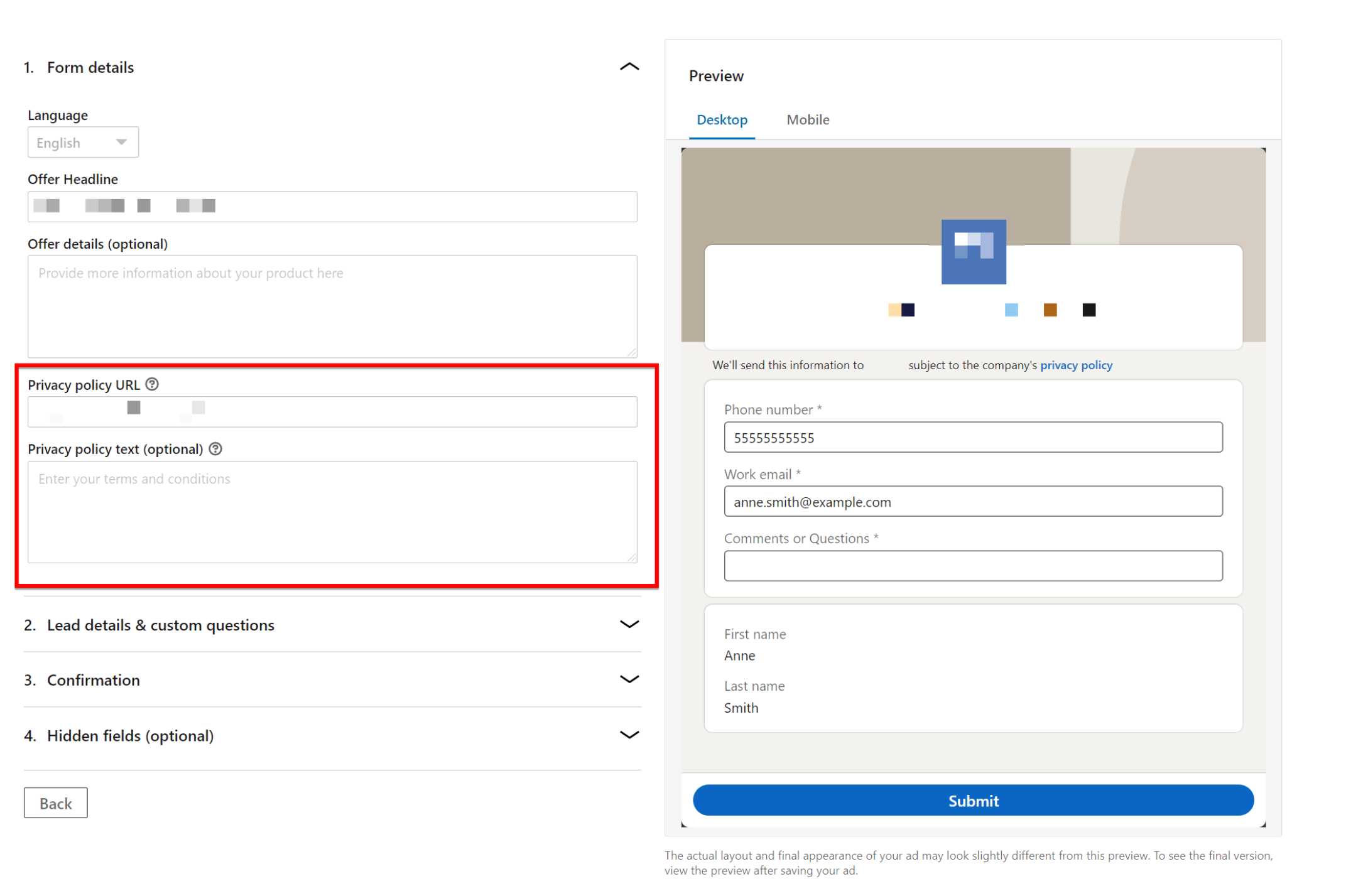 Don't forget to customize the data your form collects. You can search for specific fields like the ones mentioned previously in this blog post, or go even further with profile data such as:
University

Graduation date

Company size

Job seniority

Zipcode
Just use the search feature when creating your form to help determine what information you'd like to pull from people's profiles.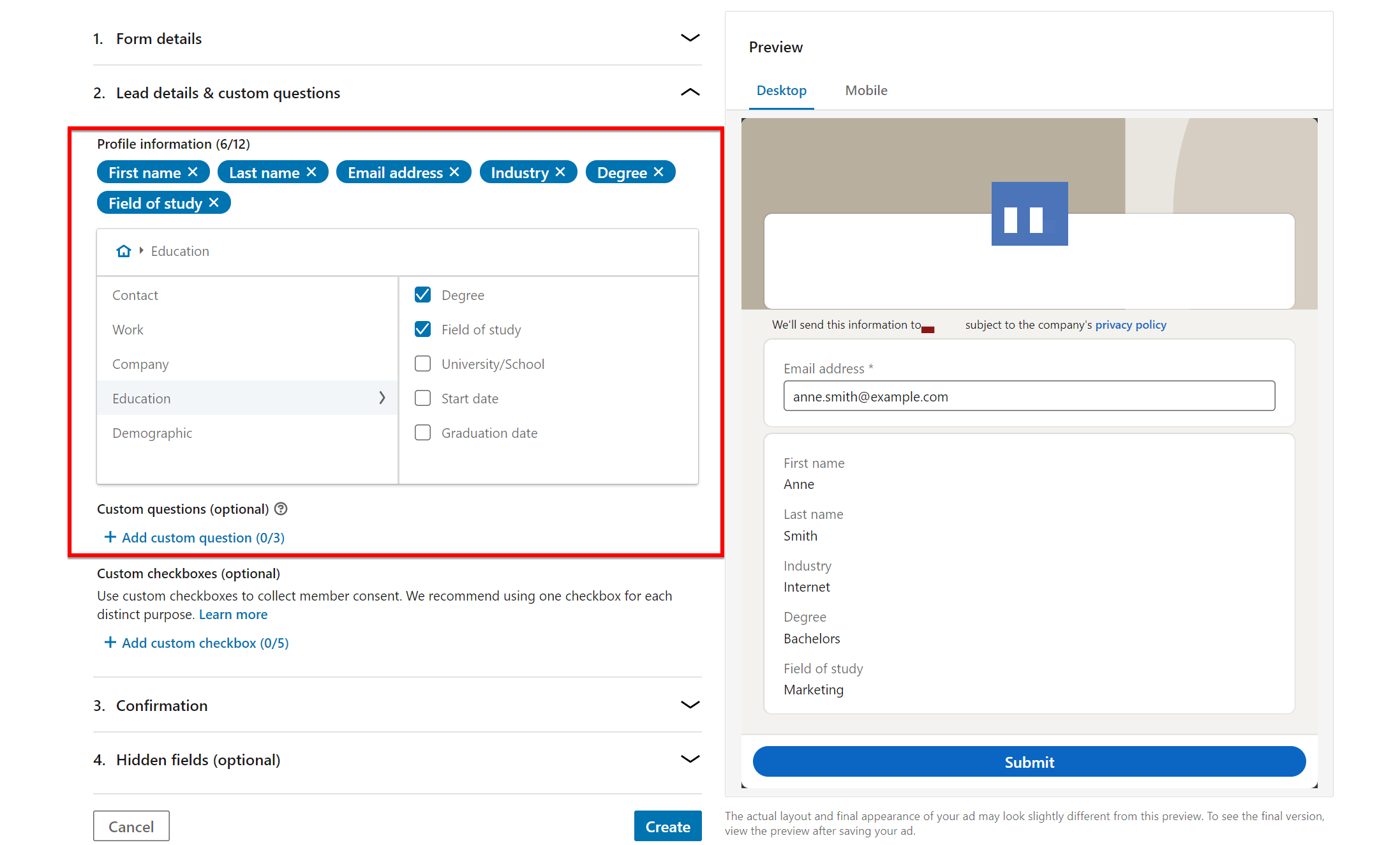 Once you've decided on the information you need, you'll create a confirmation page so people know what happens after they fill out your LinkedIn Lead Gen Form. You can customize the message, add a link to your target landing page, and choose a call-to-action so people know what you want them to do.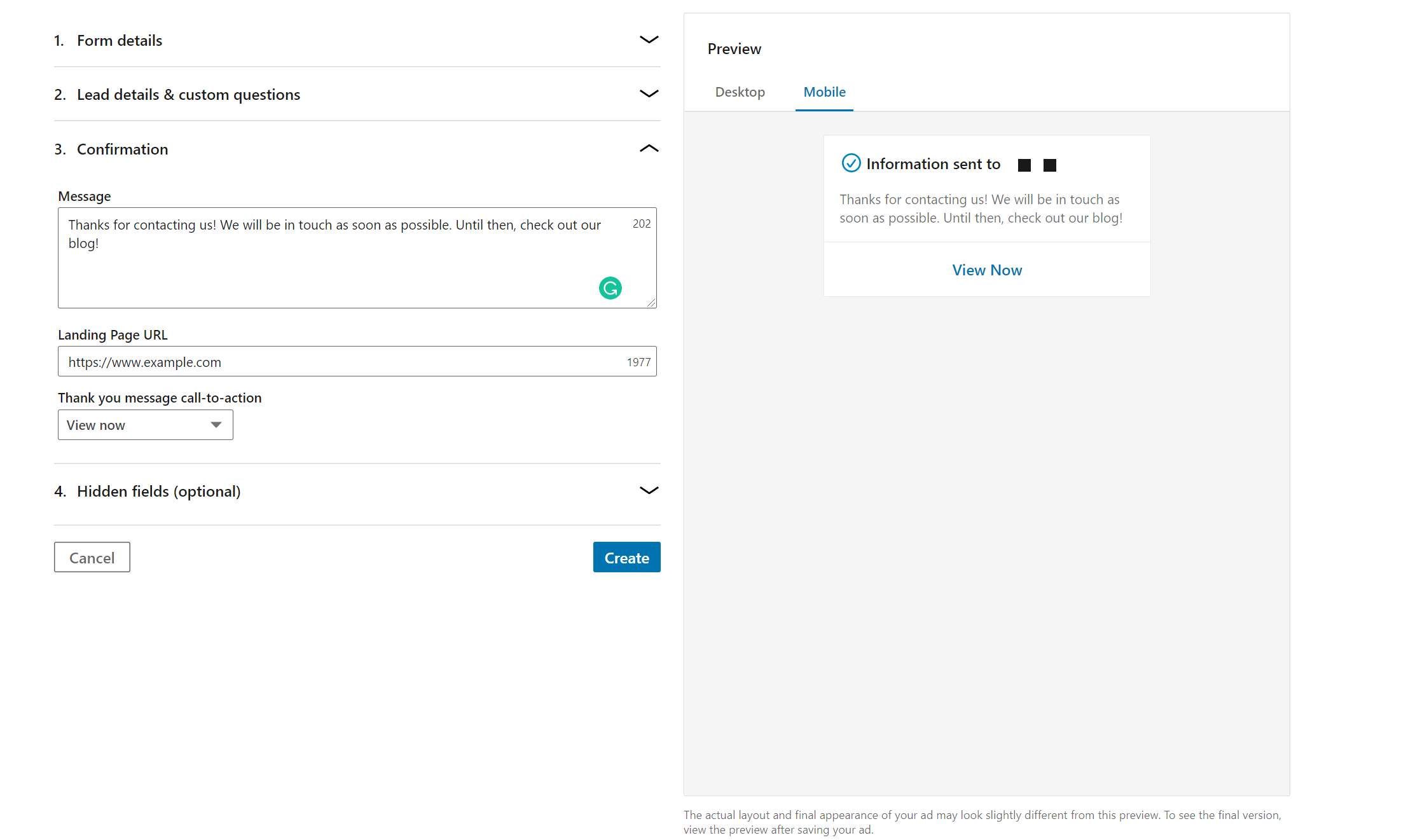 Once you've made sure all of the information you've entered is accurate, you can click "Create" and use your new form to start gathering LinkedIn leads.
Creating your form while setting up your ad
When setting up your LinkedIn ad, it's important that you choose the objective, "Lead generation."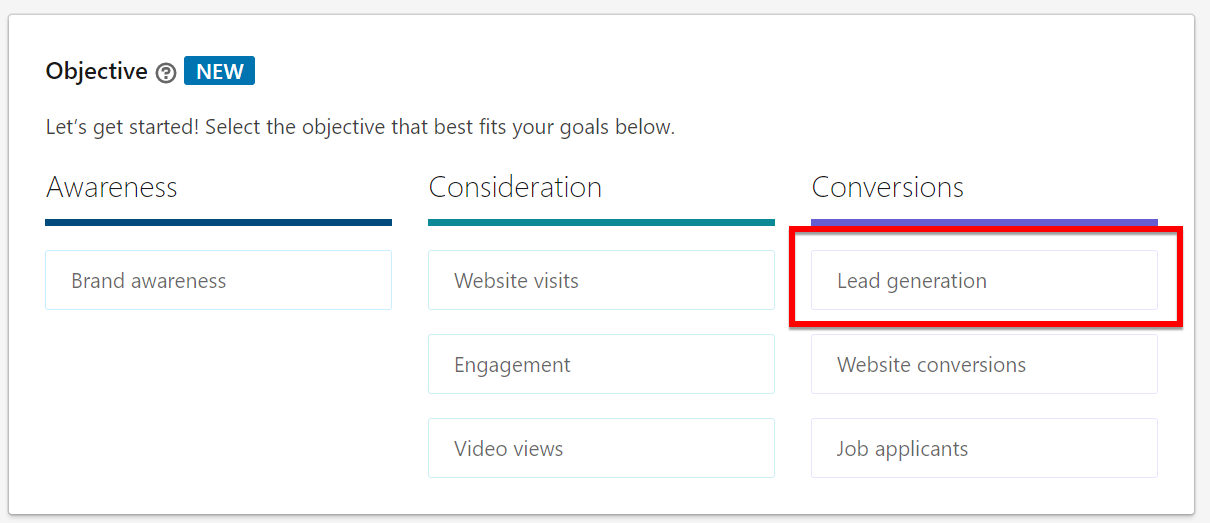 This objective will allow you to create your lead-focused ad. After choosing your objective, you'll set your ad parameters such as:
Audience

Ad type

Budget

Schedule
Once you move on to actually creating your ad, you'll have the option to either select a pre-existing LinkedIn Lead Gen Form or create a new one.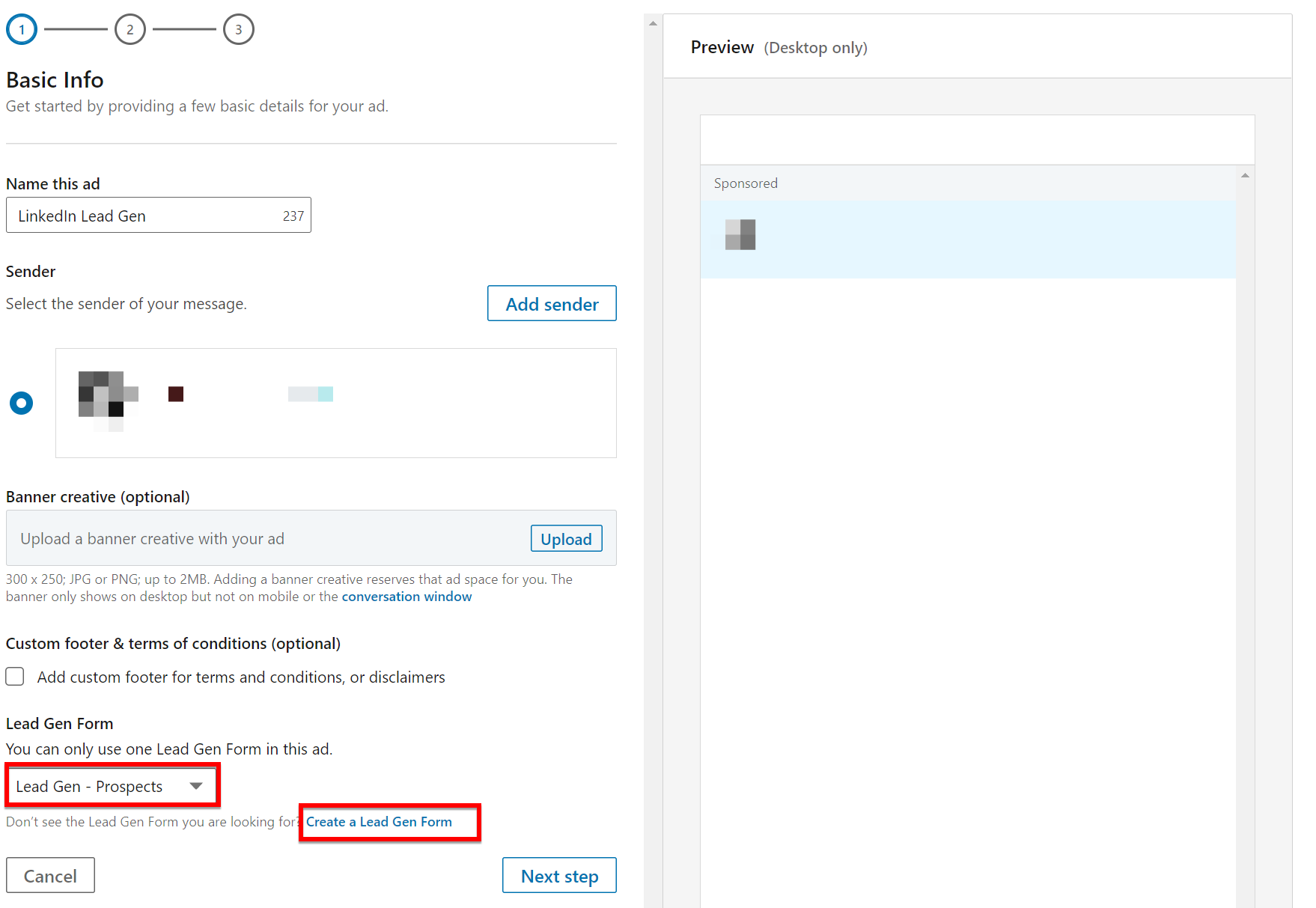 If you don't have a form ready, click "Create a Lead Gen Form." You'll then have the opportunity to set up your form and finish creating your LinkedIn ad.
How much do LinkedIn Lead Gen Forms cost?
Great news! You don't have to shell out extra cash to add Lead Gen Forms to your LinkedIn ads. You can take advantage of Lead Gen Forms for free. The only cost you have to worry about is the cost of your LinkedIn ads. While there isn't a specific dollar amount for LinkedIn ads, people spend an average of $5-$7 for every click or 1000 impressions of their ads. Prices will vary based on factors such as:
Your bid

Your audience targeting

Your ad relevance score
While we can't guarantee your ads will cost one specific amount, you can set a budget that works for your business to help control how much you spend.
3 tips for creating Lead Gen Forms
1. Be clear with your offer
A Lead Gen Form is almost like a transaction. People give you their information. In return, you need to clearly tell them what they'll get and why it will matter to them. When you create your forms, pay specific attention to the "Headline" and "Offer Detail" sections. If you're offering a free guide download, tell people what's in the guide. If you want to focus on promoting your services, briefly tell people how your company can make a difference in their lives.
2. Focus on collecting the important information
While Lead Gen Forms do auto-fill some fields with user information, you have the option to add additional fields that require users to type their answers.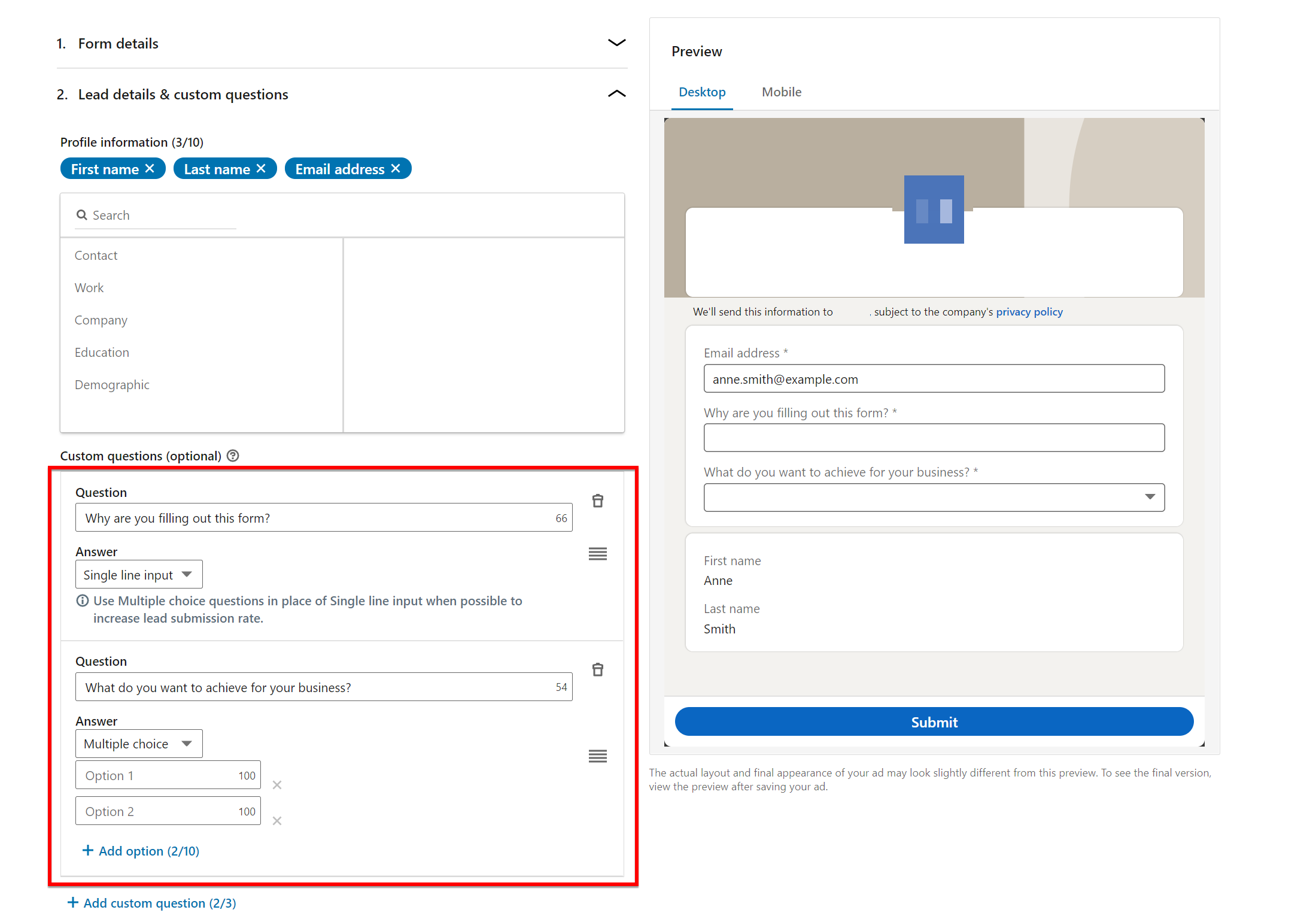 Don't go overboard. A great reason to use these forms is that they fill out people's information for them. By adding additional fields, you create more work for potential customers. Some people may still fill out your form, but others may decide it's not worth their time. Think about what information you actually need and remove the rest. Do you need to know someone's business goals immediately or will their name and email suffice?
3. Track your ad's performance
Measure, measure, measure! While launching your campaign and moving on is easy, going back and checking your performance regularly can help you optimize your campaigns for success. If you aren't grabbing people's attention, maybe your ad copy or form copy isn't working. LinkedIn's advertising offers insights into how your campaigns are performing, so you want to make sure you use this data to drive the best results. You may need to do something as simple as adjusting your form headline or adding more information to your offer details. You won't know until you look at the data.
If you're looking for a team of lead generation experts to manage your LinkedIn ads, contact our team at WebFX!
We work with SMBs in many different industries, so we know what it takes to grow a business with LinkedIn. Give us a call at 888-601-5359 or fill out a contact form to learn more about LinkedIn advertising at WebFX!
Get posts by email
Join 200,000 marketing managers and subscribe to Revenue Weekly!
"*" indicates required fields
WebFX Careers
Join our mission to provide industry-leading digital marketing services to businesses around the globe - all while building your personal knowledge and growing as an individual.