Drug and alcohol treatment is an industry that helps people change their lives for the better, but it's also notorious for scammers. Unfortunately, scammers impersonate treatment centers every day, making it difficult for treatment seekers to find legitimate rehab centers.
Paid advertising platforms like Facebook and even Google have been hit hard by treatment center scammers. They've seen clients in need lose money and never receive treatment for their addiction — all because of illegitimate ads on their platform.
Something had to be done — and it was. Read on to learn about the solution to the problem, LegitScript.
If you'd like to speak with someone directly about placing ads on Facebook after you've been LegitScript certified, contact us at 888-601-5359!
Good agencies have more than 50 testimonials.
Great agencies have more than 100 testimonials.
WebFX has over 1000+ glowing client testimonials.
See What Makes Us Stand out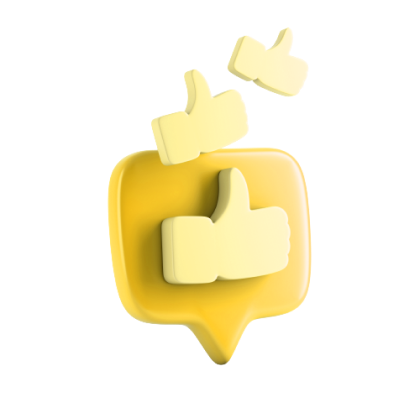 How did LegitScript come about?
With both Google and Facebook facing issues with their drug and treatment ads, something had to be done.
Google made the first big move in 2017 to combat the situation.
As the search engine always aims to be better for users, they picked up on the huge number of scams happening within the industry via Google Ads. Wanting to make their platform better, Google banned certain drug treatment keywords from their ad platform in hopes of shutting down scammers that were using ads as a vehicle to steal money.
In September 2017, they called for a ban on keywords that were major front-runners for treatment centers, which was both a great thing and an awful thing.
This was a great move to rid Google of illegitimate ads, but it was a tough blow to treatment centers who were actually operating under the law. Not only did Google ban these keywords moving forward, but they removed all ads that currently targeted those keywords from the search engine.
So how were legitimate treatment centers who relied on ads supposed to attract clients to their center? Google realized that this was a real issue, and so, their partnership with LegitScript was born.
Google had been banning keywords since September 2017 and their requirement for a LegitScript certification came just a short time after in April 2018.
LegitScript has been around since 2007, and they've been helping to create trustworthy payment systems on the Internet ever since. As a company, they've expanded their service offerings to certify drug and alcohol treatment centers to advertise on platforms like Google, and now Facebook.
The certification process covers all bases, and the information provided by treatment centers prove that they are providing clients with real treatment. We'll talk more about the certification process later.

Hear What It's Like to Work With WebFX!

"WebFX has worked diligently to learn our business and has been successful and continuously upgrading search engine optimization results. Their passion for getting results shows."
Addiction Treatment Center
When did Facebook become involved with LegitScript?
Though Google was first to ban keywords on their ad platform and later require LegitScript certification, Facebook followed their lead soon after by implementing the same rules in August 2018.
Facebook announced that it would require addiction treatment centers to obtain a certification from LegitScript in order to advertise on the platform. This is certainly a hard pill to swallow for scammers, since there's no way for them to get around the certification process.
Keep in mind, Facebook also owns Instagram, so the same rules apply to that popular app as well.
LegitScript certification process for Facebook
When a treatment facility obtains their LegitScript certification, they'll be able to place ads on Facebook and Instagram that target drug and alcohol treatment keywords.
The LegitScript certification process ensures that these centers are providing real treatment for real clients, which is why they're deemed eligible to continue placing PPC ads for the keywords that attract those in need to their centers.
LegitScript promises that they will work quickly in order to get legitimate treatment centers back in the game rapidly. They know and understand that for legitimate treatment centers, not being able to place ads in highly-trafficked locations online can completely turn their center upside-down.
So, if you're worried about how long you'll have to keep your treatment center out of important ads, you shouldn't. The process is considerably seamless and offers you to get your certification quickly.
One benefit that helps you to save time as a treatment center is the fact that if you're looking to become both Google and Facebook certified, it falls under the same application. That means if you're already Google LegitScript certified, you're also considered to be Facebook LegitScript certified. The list of 19 treatment center qualifications is the same for both Google and Facebook, meaning one application kills two birds with one stone.
However, addiction treatment centers will have to fill out a separate application with Facebook, letting them know that they have a LegitScript certification. The same is also required for Google. Treatment centers also have to provide documentation of their certification upon applying.
In summary, your application and certification through LegitScript is for both Google and Facebook, but you'll have to prove to each platform separately that you're certified before you're able to post ads.
What qualifications are required to become LegitScript certified for Facebook?
To ensure that centers who are able to post-treatment ads are legitimate, there is a 19-standard list that all treatment facilities must meet. You can read more about LegitScript standards on their website.
1. Business registration
All applicants must be registered as a corporate business. This proves that your treatment center is a real business.
2. Complaince
It's no surprise that one of the standards is that the treatment centers comply with licensing requirements.
3. Domain name registration
All treatment centers must provide the domain name that they use to provide their services. This helps to weed out frauds since many scammers won't have their own business website.
4. Website content
LegitScript will look at all treatment center website to ensure that they include the physical address of the said facility. This proves that the treatment center is a physical place on the map, and not someone working behind closed doors from a laptop.
5. Policies and procedures
Treatment centers must be prepared to provide a written set of their policies and procedures that prove that they provide real treatment to their clients. These policies must show that the center as a whole is committed to the long-term results of their clients. They also must include a list of their therapies and medications.
6. Qualifications
In order to become certified, treatment centers must provide the resumes of the owner of the center along with all staff members. They're all required to have expertise and previous training in the addiction treatment realm.
7. Facility location
Not only will LegitScript check treatment center websites for a legitimate location, they also require that you provide documentation that proves that you own the facility referenced on your website.
8. Professional setting
LegitScript requires that you operate out of a professional location and not a residence.
9. Background and history
All staff at the treatment center will be checked for criminal background and civil violations. If an employee has a litigation, it must be resolved in the past ten years.
10. Facility disclosure
The treatment center must disclose all the corporate properties that it owns or refers clients to.
11. Insurance
All treatment centers must provide proof that they have the insurance required to operate the facility. This can be a huge red flag if the information is not available.
12. Privacy
The facility must follow all privacy laws for their clients, like HIPAA.
13. Business practices
The center is not allowed to accept offers that "deceive or defraud clients in the public." This requirement is in place to help keep clients safe, and if a center doesn't abide, it's a red flag.
14. Medication-assisted treatment
All drugs used by the center must be approved by the U.S. Food and Drug Administration.
15. Incentives
The center must provide a list of all incentives provided to clients by their center.
16. Transparency
LegitScript has access to all of this information from any treatment center, and more, if they're applying for an application.
17. Co-ownership
If a treatment center has any business affiliations with lead generators, they must terminate promptly to be considered for certification.
18. Unapproved advertising
If a treatment center is advertising on Google or Facebook without proper certification, it will automatically be understood that they are trying to skirt the rules. They may be denied a certificate.
19. On-site inspections
LegitScript has the right to inspect your facility at any time.
Though the extensive list of certification standards may seem long to some, it's the only way to ensure that those who need help end up in the hands of capable doctors. Without the process, those who are experiencing addiction may never get the help they need.
Do you need help advertising your treatment center?
If you've been LegitScript certified and are ready to pick up your Facebook advertising efforts, WebFX can help.
We're a full-service digital marketing agency located in Harrisburg, PA, and we have a team of over 500 specialists who are masters in their craft.
We are committed to serving drug and alcohol treatment facilities like you, and we'd love to help you increase your client base with paid ads on Facebook and Google.
Feel free to contact us online, or give us a call at 888-601-5359 for more information!
Earn a 20% greater ROI with WebFX