What is social media PR? Social media PR shares information to create a positive brand image and connects with influencers to build trust with an audience on social media platforms.
Public relations (PR) and social media are like bread and butter. They complement each other, so it makes sense for them to work together!
Social media is like the butter to your PR toast. It boosts PR efforts to share information and to build trust in your business.
So, without further ado, let's go through these topics on social media PR:
Hungry for more social media PR examples and tips? Subscribe to our free newsletter, Revenue Weekly, and be one of the 200,000 marketers who stay up-to-date on the latest marketing tips and advice!
Don't miss our Marketing Manager Insider emails!
Join 200,000 smart marketers and get the month's hottest marketing news and insights delivered straight to your inbox!
Enter your email below:
Inline Subscription Form – CTA 72
"*" indicates required fields
(Don't worry, we'll never share your information!)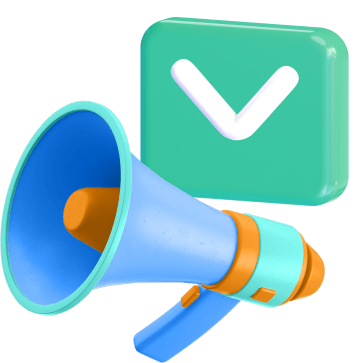 What is social media PR?
Social media PR shares information to create a positive brand image and networks with influencers to build trust with an audience on social media platforms. Social media PR activities are organic and unpaid.
Let's break down each component of a social media PR strategy: social media and public relations.
Social media is a platform that enables individuals and businesses to create and share information, and network with communities. It's an important channel for businesses, as 78% of social media users talk about brands they follow on social media to friends and family.
Public relations or PR, on the other hand, refers to managing and disseminating information from a brand to the public. The goal of PR is to influence the public's perception of the brand so that it becomes a positive one. Unlike advertising, PR shares information and tries to persuade an audience through unpaid or earned methods.
How social media has changed PR
It's no secret that social media has changed PR, that's why PR professionals have to adapt and have a social media strategy. Here are ways social media has changed PR:
Social media enabled brands to communicate directly with consumers
Traditional PR used to involve preparing press releases, seeding them to the press, and publishing them on your brand's website. Today, brands can post product launch teasers and make product announcements directly on their social media pages to inform their customers and prospects.
Social media also enabled consumers to reach brands through direct messaging on social media platforms and commenting on brands' posts. Businesses can respond to these messages and comments, thanks to social media.
Social media allowed brands to work with influencers
In the past, brands have to create every content that they publish. Today, social media has enabled brands to team up with influencers to promote their products among their audience. Influencers are given the freedom to create branded content that resonates with their followers and communicates their partner brand's key messages.
6 social media PR strategies for SMBs
Now that we've defined what social media PR is, let's go through six strategies you can try for your business:
Let's dive into each one:
1. Become a guest columnist/blogger or podcast guest
A new-age PR strategy, guest blogging gives your brand free exposure and raises your business's authority by getting published on an industry blog or a reputable publication. Reaching out to blogs and publications is beneficial to both parties:
Your brand reaches a bigger audience, as you tap the readership of the blog.
You boost your business's credibility by being featured on a trustworthy website.
The publication or blog gets fresh content from you.
The publication or blog gets exclusive content if your arrangement with them is such.
For example, Provider Magazine, a monthly print publication of the American Health Care Association and the National Center for Assisted Living, published a story written by a Hireology's team member.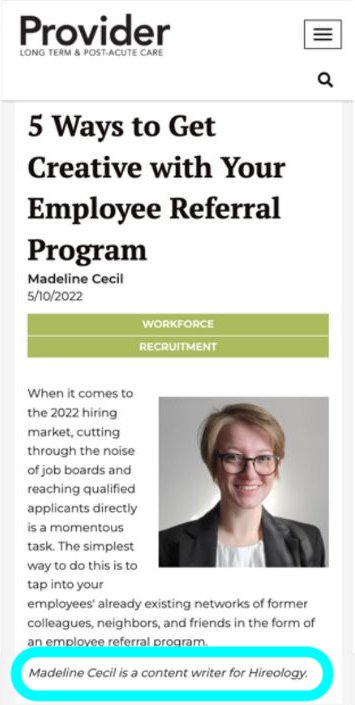 When your brand is given an opportunity to guest blog or write a few thought pieces, share the links on your social media platforms. An excellent way to rehash these pieces is to create quote cards and post them on social media as photos with a link to the full story.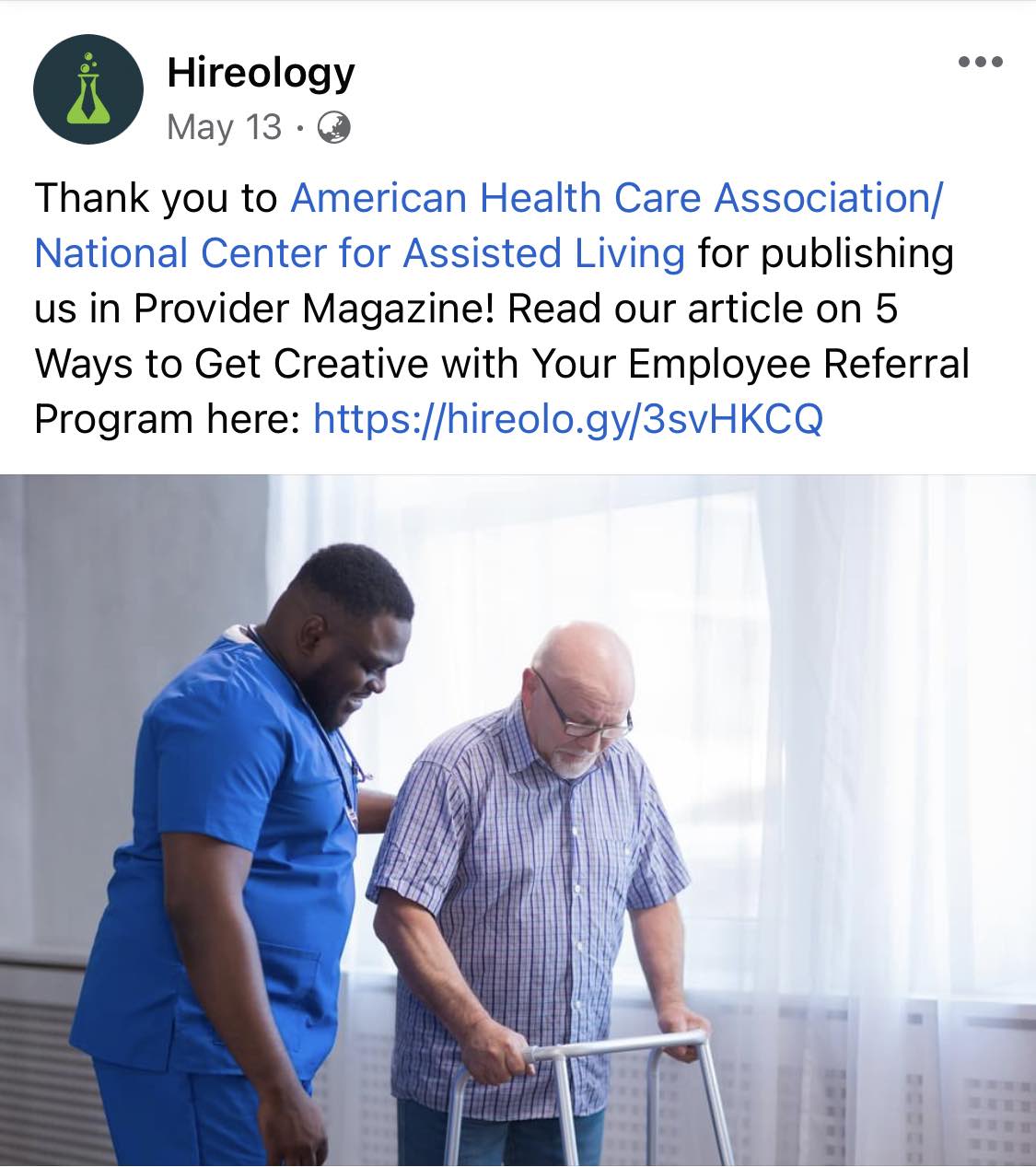 As podcasts also grow in popularity, with more than 380 million listeners worldwide, podcast guesting is also a viable social media PR strategy. You can share behind-the-scenes video clips on your social media platforms before the episode airs and invite your followers to stay tuned.
When the episode is live, share the link on your social media pages. Like guest blogging, quote cards are also highly shareable social media content!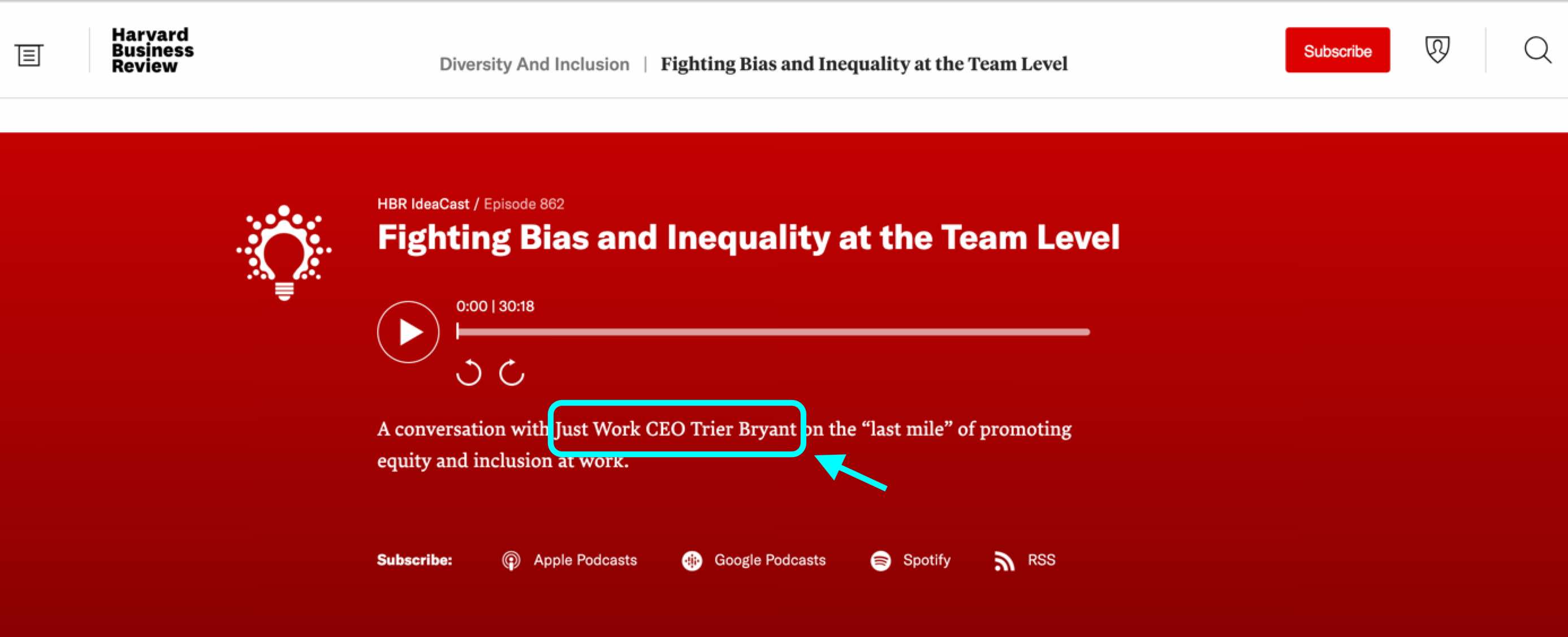 2. Build relationships with influencers or content creators relevant to your brand
If you're a business-to-consumer (B2C) company, you can invite influencers or content creators to try your product. You can give them samples or freebies of your product in exchange for a review. You can also lend them one of your products so they can create content that showcases your product or brand.
For example, let's say you're in the business of providing food products to restaurants or bakery shops. You could reach out to a food content creator to let them sample your product.
You don't have to partner with the most popular influencer with hundreds of thousands of followers. A handful of micro-influencers with a highly engaged following are enough to spread the word about your brand.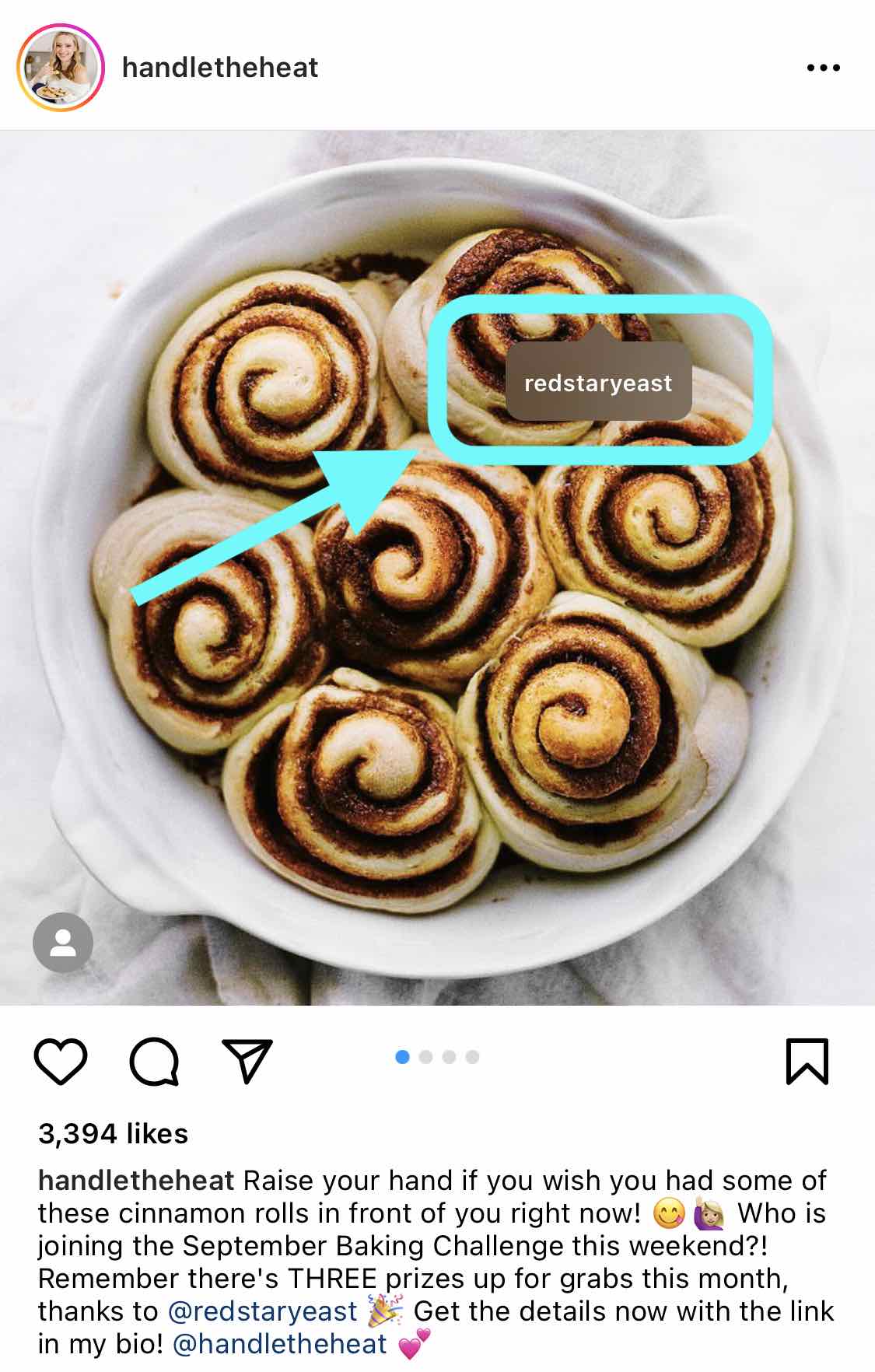 3. Interact and engage with journalists
Thanks to social media, connecting with journalists in your industry is easier than ever. You can share their published stories on Twitter with a remark about your favorite takeaway and a mention of their handle name.
You can also follow their social media pages to learn about their interests, so you can find common ground and other topics to discuss. This strengthens your relationship with them.
Remember that journalists are not just story-churning machines. They're also humans!
Tip: As much as possible, avoid doing a cold outreach via social media just when you're about to pitch a story. This initial interaction looks like you're only reaching out because you want something from them: a story and free media mileage.
Journalists will always appreciate a story lead, though. Once they've published the story, make sure you thank them and share their story. When the opportunity to help them find a story arises, be a helpful resource!
4. Break the news on social media
This practice is one of the most common social media PR examples that any business can add to their strategies: Using social media as an avenue to make an announcement.
You can share a link on your website about your newest product or change to your business. If you have products that look great in photos or in video format, share those with a caption announcing the new offering. Explore formatting your press release into an infographic, too!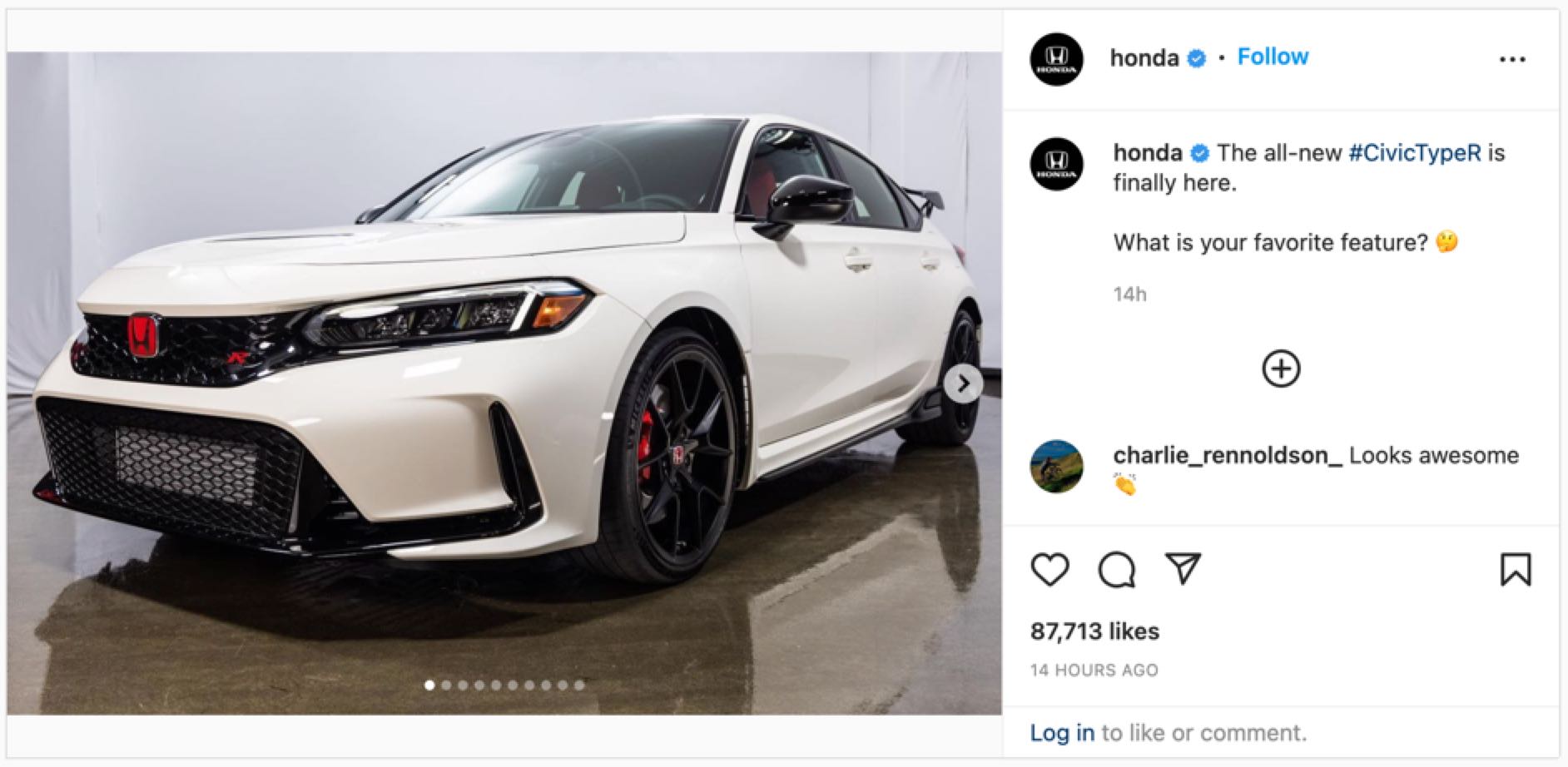 5. Create and implement a social media crisis communication plan
A single photo from a disgruntled customer on social media can reach thousands of users across the globe, which is why it's important for businesses to prepare a crisis plan.
Social media crisis has many faces. Whatever your next step is, consult your legal advisors and PR agencies about your official statement, including a version for your social media PR efforts, within the next 24 hours.
By implementing a social media crisis communication plan, you're keeping your customers, followers, and the press updated about an issue that involves your brand.
Take Slack for example. A widespread outage in the online messaging app occurred in February 2022.
The company posted updates as they tried to find a solution to the disruption. Slack also used Twitter to thank its users for their patience.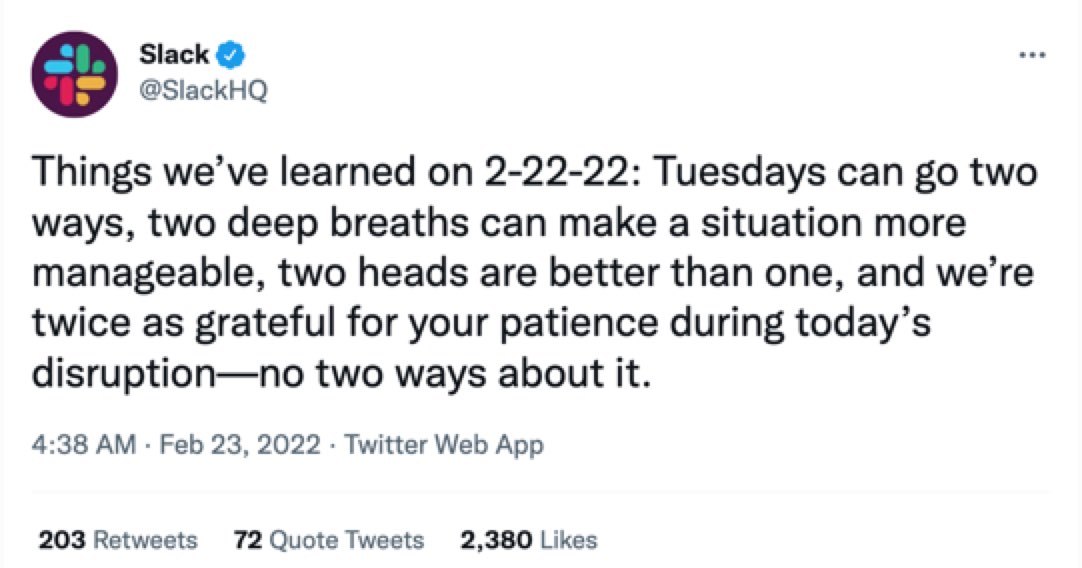 6. Communicate with your target audience
Another simple social media PR example that you can do for your brand is communicating with your customers on social media.
Does your brand receive compliments on Twitter? Retweet them!
Is a prospect asking for details about your upcoming product? Engage them by responding to queries.
Remember that these comments or tweets may be public, and another customer may join in the conversation. Work with your agency to build a social media playbook that will guide your team members on how to appropriately respond to comments — good or bad.
Ready to implement your social media PR strategies?
Social media PR is an excellent way to connect and engage with your stakeholders: the press, your prospects, and customers.
If you need help doing your social media PR strategies effectively, look no further than WebFX. We are a full-service digital marketing agency with 500+ social media experts. We'll help you create an engaging and informative social media presence for your business.
Contact us online or call us at 888-601-5359 to speak with a strategist about our social media PR services.
How is your website's SEO?
Use our free tool to get your score calculated in under 60 seconds.
Get posts by email
Join 200,000 marketing managers and subscribe to Revenue Weekly!
"*" indicates required fields
WebFX Careers
Join our mission to provide industry-leading digital marketing services to businesses around the globe - all while building your personal knowledge and growing as an individual.