August 15, 2022
9 minute read

Kayla is a content specialist with a B.S. in marketing. She is certified in Google Analytics and Google Ads Search and Display. When not writing, she enjoys reading, playing with her dog, and baking.
If you scroll through your TikTok "For You" page, you'll find many huge brands, like Amazon and Taco Bell, advertising in creative ways. And if you look at the engagement for these ads, you'll find it can reach impressive numbers.
With the right approach, TikTok advertising gets your brand seen by more people and encourages more engagement. But how do you create excellent TikTok ads?
If you want to learn from the pros, you're in the right place. I've compiled 11 TikTok ad examples to spark your creative juices and get TikTok ad inspiration from the source!
Keep reading to learn more!
And while you're here, do you want more digital advertising tips to elevate your strategy? Check out the video and blog post for our top 10 tips!
11 best TikTok ad examples
In this post, I've compiled everything from funny TikTok ad examples to down-to-earth ads. No matter your social media advertising strategy, you'll find inspiration. Ready to get started? Check out these 11 best TikTok ad examples!
1. eBay TikTok ad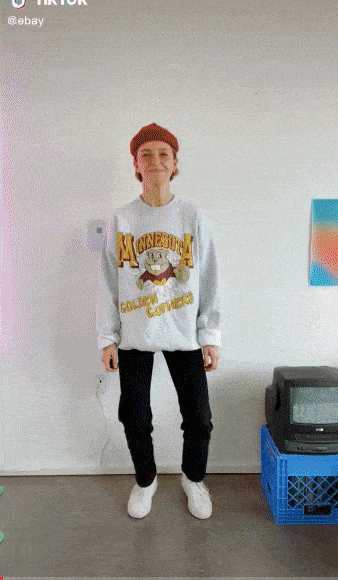 This TikTok ad shows you don't have to create a complex ad to market on TikTok. In this video, eBay used a trending song with no on-screen copy — they only wrote a short one-line caption.
But in the ad, they showed off several products while keeping the video personable. For many TikTok users, it resembles a fashion influencer's unboxing or try-on vlogs. The brand also kept the clips moving quickly to hold their audience's attention.
Takeaways: Experiment with minimal or no on-screen copy, and see how far visuals paired with music can take you on TikTok. And remember to keep your clips snappy — trim the fluff!
2. e.l.f. Cosmetics TikTok ad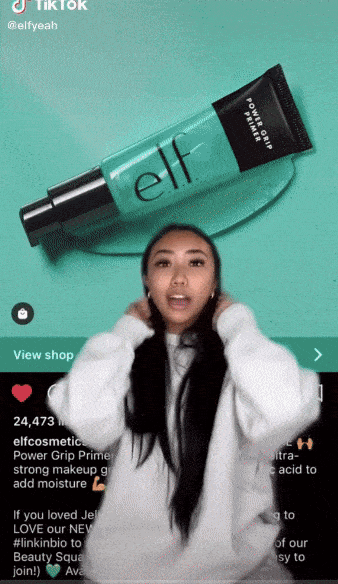 In this TikTok ad, e.l.f. Cosmetics uses a video from an influencer to capture people's attention as they scroll. The video feels like an organic post rather than an ad, which means people are less likely to scroll past it immediately.
The clips convey the influencer's authentic excitement, from first discovering the new e.l.f. makeup to unboxing it and trying it on. No part of the video feels scripted; it feels like we're watching a real conversational video with the influencer.
Takeaways: Consider partnering with an influencer to advertise on TikTok. If you do work with an influencer, remember not to provide too strict of guidelines; you want to leave the influencer free to convey the message authentically.
3. Dove TikTok ad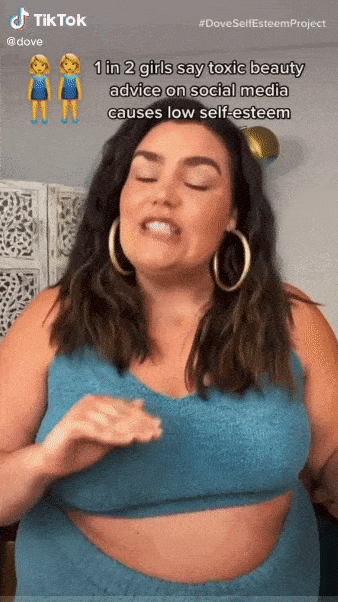 Here's another TikTok ad featuring an influencer — partnering with an influencer is a great way to capture your audience's attention on TikTok.
Like the influencer in the e.l.f. Cosmetics ad, here Nikki Garza has the freedom to convey her personality, making the ad feel more authentic and leaving room for the audience to connect.
Additionally, this ad addresses a real issue on social media, making it relevant for the platform.
Takeaways: Think about the problems your TikTok audience faces, and brainstorm ways to tie your ad into these issues. If you use this approach, ensure you stay genuine — your viewers will notice if you don't!
4. Whataburger TikTok ad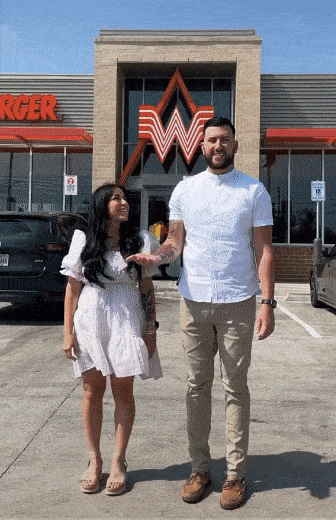 This Whataburger TikTok ad is another example that demonstrates the power of simplicity. The ad features an influencer and uses trending audio but doesn't do anything over-the-top. Instead, it shows Whataburger's food through a series of short clips.
It's not overtly "sales-y," but it increases Whataburger's brand awareness on the platform by reminding their audience of their menu.
Takeaways: Sometimes, simpler is better. Consider ways you might create simple TikTok ads that feel native to the platform while showcasing your products or services. Not sure how to create native TikToks? Learn how to harness critical TikTok features with our blog post!
5. Venmo TikTok ad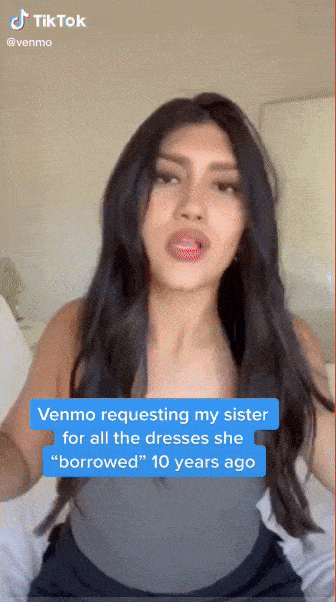 We're kicking off the funny TikTok ad examples now! Like many other brands, Venmo leverages a TikTok trend and features an influencer in this video.
Though only seven seconds long, the ad is lighthearted and humorous, aligning perfectly with the type of content TikTok users love to see.
Takeaways: Experiment with humor in your TikTok ads! The platform is full of funny trends and audio, so consider ways you might leverage them in your ad strategy.
6. Grubhub TikTok ad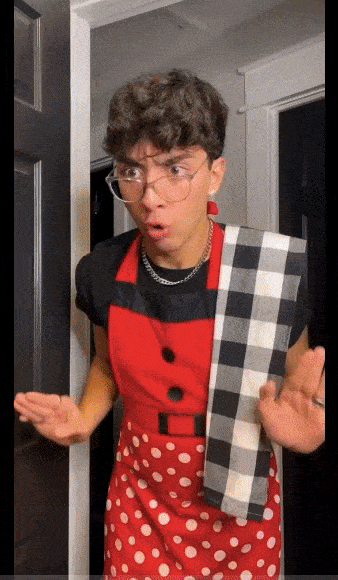 Another funny TikTok ad example coming at you from Grubhub.
This video doesn't use trending audio, but it does use a video format many users on the platform enjoy. If you scroll through your "For You" page, you'll find many creators posting humorous, exaggerated impressions of parents and other family members.
The ad casually conveys a lesser-known offering — Grubhub delivers items besides food, too. It gives this information in a natural, subtle way that feels organic to keep users engaged.
Takeaways: TikTok trends go beyond trending audio — you'll also find creators using common video formats. Get involved in your TikTok community to familiarize yourself with these trends and use them for TikTok ad inspiration.
7. Snyder's of Hanover TikTok ad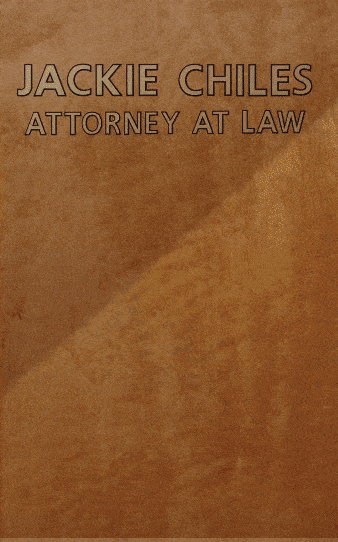 This Snyder's of Hanover TikTok ad features a famous actor to capture viewers' attention. The humorous video takes place in a fictional attorney's office from Seinfeld and establishes a slogan — "Pretzels have gone to pieces" — to communicate the brand's new product.
Takeaways: Try "setting the scene" with your TikTok ads. If it works for your brand, experiment with story-based setup over a traditional ad format.
8. Central Market TikTok Sponsorship Ad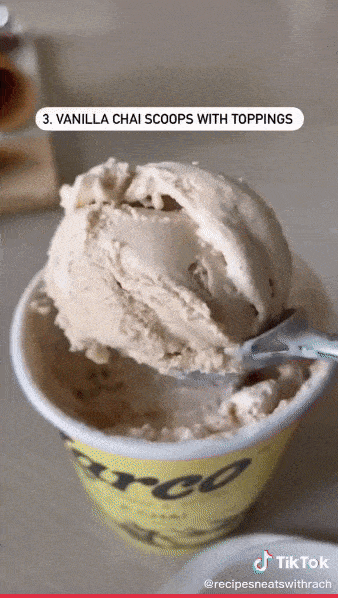 This video from influencer Rachel is a sponsored TikTok ad with Central Market. In this partnership, Central Market leverages a "national month" that everyone on social media loves to celebrate, paired with a limited-time promotion to drive traffic to their stores.
The video shows the influencer buying the ice cream then using it in various recipes. This format demonstrates the product in action, helping viewers visualize themselves eating these delicious recipes, and aligns with the influencer's authentic content.
Takeaways: Choose influencers who match your brand and let them create a sponsored video that aligns with their regular content. This approach is especially great for product demos!
9. The Woobles TikTok Influencer Ad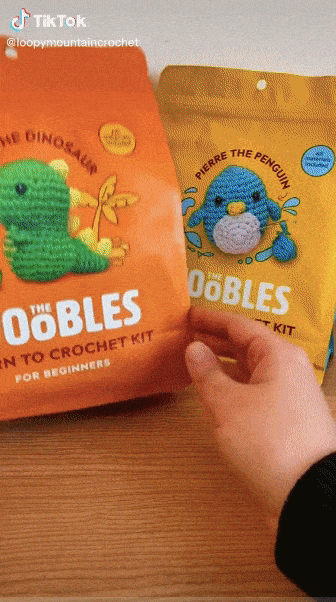 For this TikTok ad, The Woobles partnered with a crochet influencer to post an unboxing on the influencer's account. The video shows the influencer unboxing the crochet kit, viewing the materials provided, and testing the supplies.
They also provide an authentic explanation and description of what The Woobles supplied in the kit. This TikTok ad format is an excellent way of communicating your product's benefits while leveraging a popular video format — unboxings — and the trust the influencer has built with their audience.
Takeaways: Harness the power of the unboxing! When you let an influencer unbox your product, you showcase your product in a conversational, authentic way showcases a real person's reactions.
10. Cicis TikTok Ad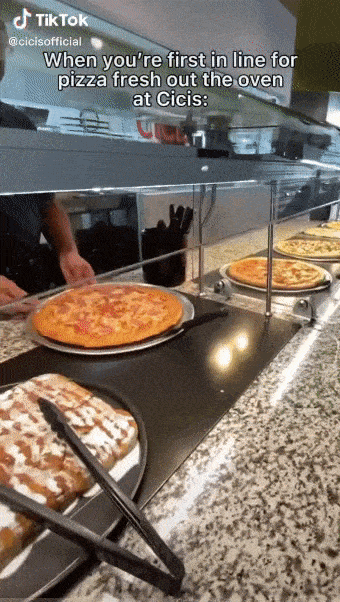 Cicis leverages a popular TikTok sound to show off multiple of their pizzas in a short and sweet video. It's simple but effective because it displays their products in a format that feels natural to TikTok users.
Takeaways: Try out a short and sweet TikTok that lets your products speak for themselves. If possible, frame the video with an opening caption that prompts viewers to visualize themselves at your location or trying out your products.
11. Google TikTok Ad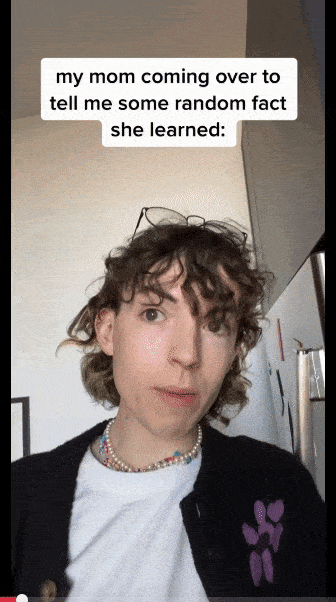 The last TikTok ad on this list comes from Google, in which they use the power of the influencer and humor.
In this ad, the influencer tells a funny, relatable story that allows Google to demonstrate its power through storytelling. They also introduce a new feature that users might not know about — Google's fact check explorer.
The new fact check explorer is relevant to many TikTok users, which makes this ad a perfect example of aligning your chosen advertising platform to the offering.
Takeaways: Try using storytelling methods to introduce a new product in a way that feels less like advertising to engage your audience as they scroll.
74% of people use social media when making a purchasing decision.
Make their decision easy with a stellar social media presence. See how your brand can level up by requesting a no-obligation proposal today.
One of our experts will be in touch within 24 hours!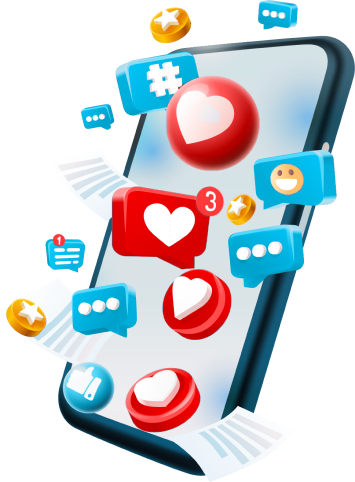 Our TikTok advertising experts will help you create a revenue-driving strategy
If you viewed these TikTok ad examples but aren't sure where to begin your TikTok advertising strategy, we can help! Our team includes TikTok advertising pros who will get to know your industry and company to create trendy, on-brand TikTok ads for your business.
When you partner with us, you'll receive a custom plan tailored to your business and access to the digital marketing experts who have driven over 7.8 million leads and $3 billion in revenue for our clients.
Ready to use TikTok to grow your business? Call us at 888-601-5359 or request a free proposal online today!
Kayla is a content specialist with a B.S. in marketing. She is certified in Google Analytics and Google Ads Search and Display. When not writing, she enjoys reading, playing with her dog, and baking.

WebFX is a full-service marketing agency with 1000+ client reviews and a 4.9-star rating on Clutch! Find out how our expert team and revenue-accelerating tech can drive results for you! Learn more
Twitter and Facebook Status Generator
Finding engaging social media content for your business can be difficult. Use our tool to quickly find ideas and post directly to your page.
Give Me an Idea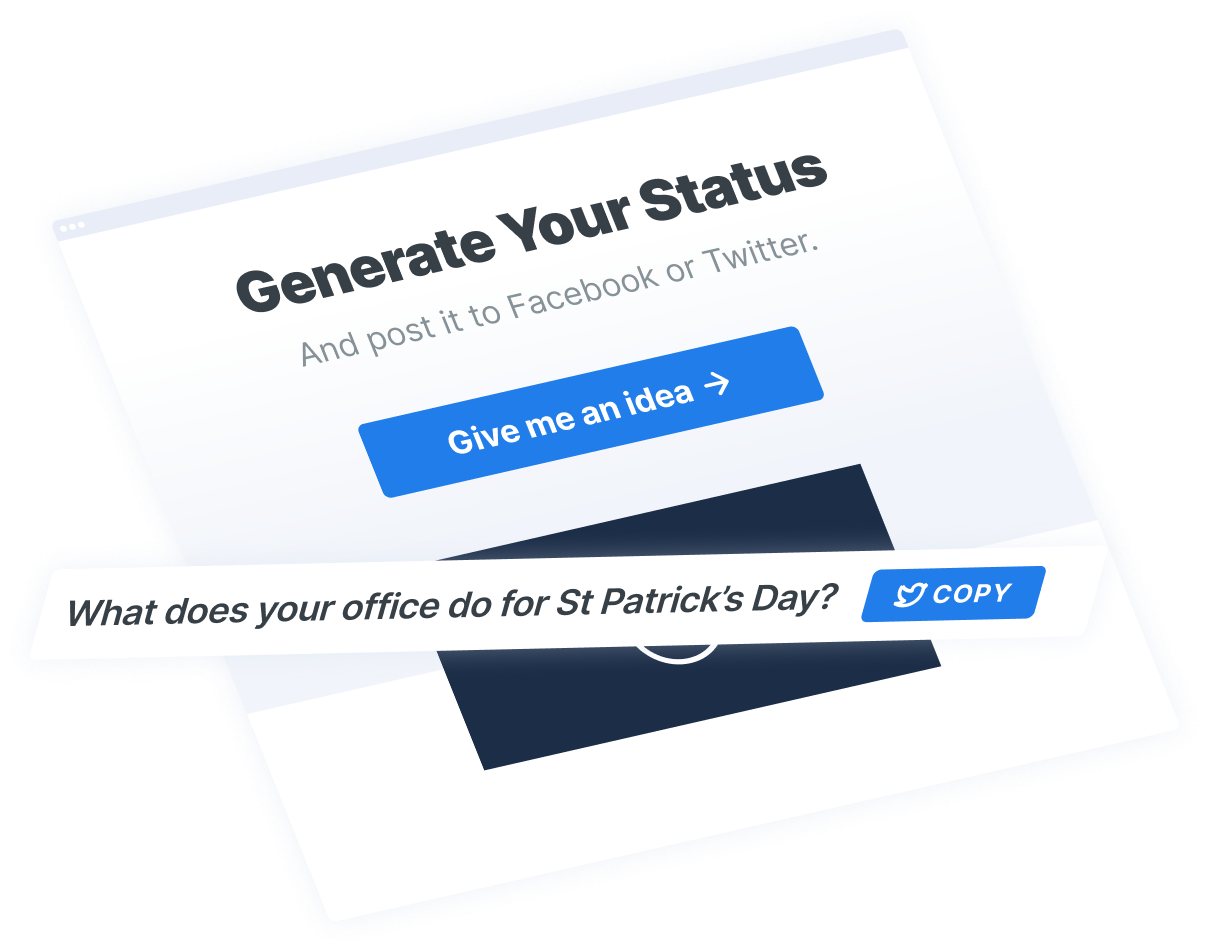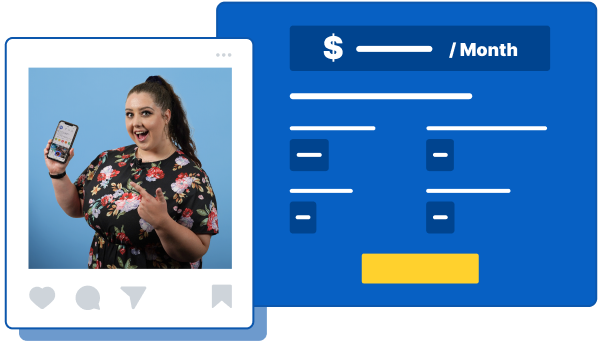 Twitter and Facebook Status Generator
Finding engaging social media content for your business can be difficult. Use our tool to quickly find ideas and post directly to your page.
Give Me an Idea