What is Native Advertising?
As you explore your options with digital marketing, you'll notice that there are constantly new trends and channels available for your business. And though many of them may not be worth your time, one of the more effective recent developments is native advertising.
When done well, native advertising can be an extremely effective way to widen your reach and draw in new leads.
So what exactly is it? And how can you use it as part of your digital marketing campaign?
That's what we'll cover on this page.
Call us at 888-601-5359 to speak with a strategist about your company's native advertising needs, or keep reading to learn more about how you can incorporate it into your existing digital marketing strategy.
We foster and form long-term partnerships so that your business has long-term results.
Over 90% of WebFX clients continue partnering with us into year 2 of their campaign.
Hear from Our Happy Customers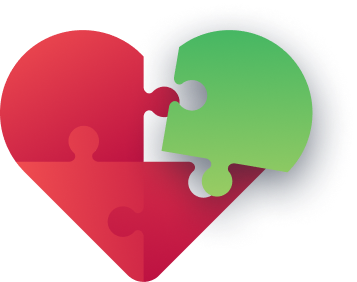 What is native advertising?
Native advertising is a form of paid media where the experience and format are blended into the platform where it's placed. Most native advertising is found in the form of content, particularly articles published on editorial sites. For example, your company might write an article about a specific product, then pay to have it published on a relevant magazine's website.
When you use native advertising, you fit information about your business into the style of content a site already published. This means that the format, style, and language need to be the same as site's in order to resonate with their audience.
These posts are meant to appear as if the site posted them as regular articles and should mimic their style in order to come across as regular content and not an invasive advertisement.
For example, Dove Chocolate created a post for Buzzfeed about a recipe. In the post, the recipe included the use of Dove chocolate, rather than any other brand of chocolate. There are many other companies that have implemented strategies like these for native advertising.

Native advertising involves creating valuable content or providing information and promoting your own brand within it. Dove is promoting their brand of chocolate while sharing recipes that people will find valuable.
The post would state that it was sponsored by Dove Chocolate or that Dove Chocolate is the author of the post. The host site would simply publish the content on their own website.
Native advertising is a great way to dive into a more creative option for advertising. It is less invasive than display advertisements and enables you to reach more people in your target market.
The best part is that any company can use it! Citi is a financial institution that created a BuzzFeed post about iconic restaurants in New York City. To promote their brand, they added that Citi card members get an extra bonus at these restaurants.

Using native advertising, Citi gave people a list of iconic restaurants to check out. At the same time, they promoted their business by stating how you can get even more from these restaurants by being a Citi member. It is a subliminal way to create an interesting article while promoting your brand.
Who uses native advertising?
There are a number of big name companies that utilize native advertising every day. You may have experienced native advertising on the websites you browse on a regular basis without even realizing it!
Social media platforms like Facebook, Twitter, Instagram, and Tumblr all utilize native advertising. If you follow certain Facebook pages, such as popular cooking pages like Tasty or Cooking Panda, you'll see them post some recipes that utilize brand specific ingredients. This could be products like Nutella, Smuckers, or Ragu.
When these pages list a specific brand to use (1 jar of Ragu vs. 1 jar of tomato sauce), they are using native advertising. They integrate these brands into their recipes to entice you to purchase that brand when you try to make the recipe.
Editorial sites like Time, Forbes, the Wall Street Journal, the New York Times, and USA Today also integrate sponsored posts into their site. Companies will write content that fits into their style and the publishing platform style. These editorial sites then publish that content on their site and label it as sponsored.
To see some great examples of native advertising, check out this article on some of the most successful campaigns by other companies!
When should you use native advertising?
So, how do you know if native advertising is a good choice for you?
If you're looking to expand your audience and get a little more creative with your campaigns, native advertising could be the right choice for your business. It requires creativity to come up with fun and engaging information to post on other sites, but an effective native ad can help you stand out from your competitors.
This is also a great opportunity to reach more people in your target audience. If you know that your audience spends time on specific sites, you can use native advertising to reach those readers.
When you first begin you marketing campaign to reach your target audience, you may have tried to use regular display ads to reach these people. If you find that your target audience is ignoring your display ads, this is a great opportunity to reach them.
Native advertising is also a great way to increase interest in your brand. If people like your content on other sites, they may look into your brand to learn more about it. This type of advertising is also a great opportunity to get people to share your content and spread it to friends and family.
Is native advertising effective?
If you're going to invest in native advertising, you want to know that it works. So, how effective is native advertising for your marketing campaign?
Here are a few statistics that show just how much potential native advertising could hold for your business.
People are responsive to native ads when they are well integrated into the site. The most important part is that the content is relevant to the website.
If someone was using Buzzfeed for native advertising, you would expect to see an article that is more casual and fun. On a site like Forbes, on the other hand, the articles have a more professional tone — and your native ad would need to fit that.
Many people are responsive to native advertising when it fits the website. They don't want to see content that doesn't fit and clearly sticks out as paid content.
It is important that you choose your target sites wisely. You want your content to blend in, so once you've chosen a topic, you'll need to determine which sites would naturally post an article on that topic.
Native advertisements are effective at getting the attention of your target audience. The headlines of these articles are created to get your interest. They are more successful because the content is tailored to things people like.
Companies will create creative headlines to get you interested in the article. It could be something like "15 Mouth Watering Recipes for Chocolate Lovers" or "10 Places You Need to Go This Summer." These are topics that pique the interest of people who enjoy chocolate or traveling.
These titles are crafted to get people to click on them. They often grab people's attention more because they contain a topic that is interesting to that company's target market.
People want content. They like to read new information and learn new things about the topics that interest them.
Native ads work better than banner ads because they aren't traditional advertisements. People find native ads by seeking out content they want and often come across these articles in their own casual browsing.
People are constantly bombarded with advertisements, and many users completely ignore them. They tune out banner ads and scroll right past them.
This isn't the case with native ads since they blend in with regular content. While your articles are still advertisements, the content in them should be valuable. Even though Dove Chocolate may promote their chocolate in a post about a recipe, they are still providing a valuable recipe that people want.
This method is more effective than banner advertisements because it is subtle and provides valuable information. It isn't an outright advertisement, but still promotes your brand, and is an effective way to expand your online visibility.
WebFX is a partner businesses trust.
Hear from HydroWorx, who saw a 236% increase in organic sessions with WebFX services.
Watch the Video Testimonial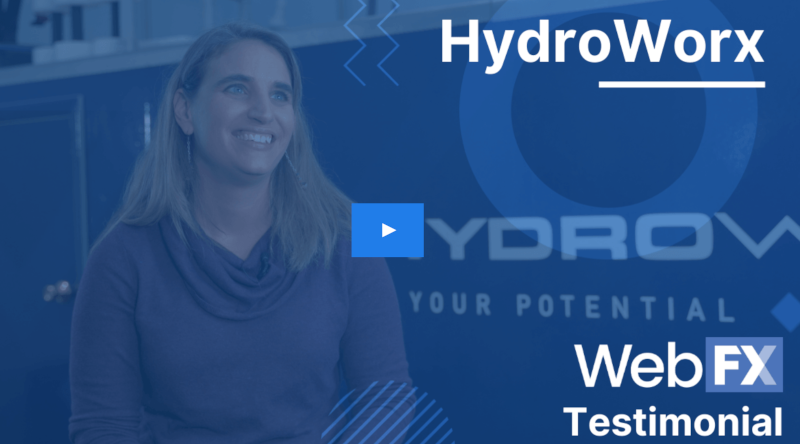 Native advertising formats
Native advertising is a great opportunity for your business to reach new leads, but it's important to choose the most effective format for your brand and goals.
There are a few different options you'll need to choose from when creating your native ad campaigns.
1. Editorial articles and blog posts
This is the most common form of native advertising. Companies will write articles that are published on a blog or editorial site.
You will need to decide which host sites work best for your business. It is important that you pick a site that will reach your target audience. When you are looking at different host sites, do some research to learn more about who reads their content.
The most important thing to remember with this option is that your articles need to be formatted like the host's. You want your article to blend into the site, so you will need to take note of their style and how they format their articles. This will help you produce a better article.
You'll also want to make sure that your article is related to your business. You want to write content that is relevant to your industry so you can make the connection back to your business.
2. In feed
Many native advertisements will appear in feeds. As stated previously, various social media sites utilize in feed native advertising. It's an easy way to integrate content into a user's feed.
You will need to find pages that align with your business. For example, HelloFresh reached out to Tasty to promote some of their recipe boxes. Tasty posted a video about how to make a certain recipe and use the ingredients in the HelloFresh box to make it.
People who follow Tasty will see the video. Some may decide to get the ingredients at the grocery store, but others will love the convenience of HelloFresh and choose to sign up. This is a great way to use native advertising to market your company or products to people on social media.
3. Content recommendation widgets
If you've ever read an article on a news site, you've probably seen a section that says, "You might like" or "Recommended for you." This may seem like the site is making recommendations based on your behavior, but it is actually a way to promote native advertising.
These widgets typically appear at the bottom of a website's article, but it can also be in the middle or off to the side. They include widgets that link to other content on the website. It is important to note that these should be handled by the host site and link to pages within the site (and not outsource to other spammy looking sites).
If you've seen these widgets, you may have taken interest in one or two of the topics. You may have clicked on one of the links. This is part of native advertising.
These recommendations are meant to get you to go to the sponsored advertisements. Since the headings are eye catching and interesting, many people are likely to click on them. It's a subliminal but effective way to draw in new leads.

4. Custom content units
If something doesn't fit into the previous three options, it falls into this fourth category. These custom content units are different from any other format. They tend to be more specific to a company.
For example, Gatorade is using Pandora to create a workout playlist series. The first playlist is a warm up, the second a workout, and the third a cool down. They include songs on each playlist that fit the different steps.
On this playlist, there are photos of each of their different drinks from the G series. This is a series of drinks that people can have during the progression of their workout (warm up, workout, cool down). The playlist is created to fit around their drink line.
They also took this approach to market their Propel drinks. Gatorade created a celebrity trainer station hat promoted Propel while providing listeners with upbeat workout music.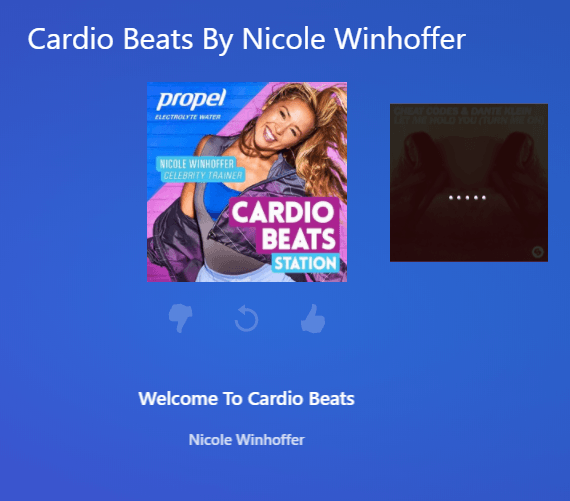 This is a creative way for Gatorade to advertise their products. This wouldn't work for every drink brand, which is why it is a unique approach.
Finding platforms that allow your brand to connect with your target audience in an outside-the-box way can be challenging, but if you're able to do it, it can go a long way in setting you apart from your competitors.
Tips for native advertising
As you begin your native advertising campaign, there are a few things you'll want to remember.
1. Correlate your writing with the brand who is publishing it
You want your content to blend. You don't want it to stick out on a site. Your content should mimic the style of the host site.
When you choose a host site, you'll need to study their format and style. What kind of things do they write about? What kind of language do they use? Is it casual or formal?
It is important that you have a full understanding of their style of writing before you begin writing your content. This will help you produce better native advertising content.
2. Be subtle with your brand references
Along with the previous point, you don't want your content to come across as an overt advertisement. You don't want to shove your brand in readers' faces or promote it in a way that is annoying or obvious.
You also don't want to overuse your own brand in the content. It will make it seem like an advertisement and can turn people away.
Make sure that your content provides real value to the reader — and not just to your brand — and you'll be much more successful in getting the results you want.
3. Always make sure your content is marked as an ad
When you use native advertisements, you need to be sure that there is some indication that your content is an ad. It should be labeled with a number of signal phrases, including "ad," "recommended," "sponsored," "promoted," or "suggested."
Although you want your ad to blend in as much as possible, you also need to be transparent about what it is. If a reader thinks that you're trying to trick them into believing that your ad wasn't a paid placement, they won't trust your brand.
You need to make it known that it is sponsored content. Most reputable sites and publications will take care of this for you, but it's always worth double checking when your content goes live.
WebFX is an experienced native advertising agency
If you're ready to start using native advertising in your digital marketing campaign, WebFX can help. We're a full service digital marketing company with experience creating successful native advertising campaigns.
When you partner with us, we'll take the time to get to know your business and your goals. Then, we'll create a custom plan that suits your needs.
We are committed to bringing your campaign success. That's how, to date, we've driven over $3 billion in sales and over 7.8 million leads for our clients.
Our clients love the work we do, too. We have over 1020 client testimonials you can check out to see for yourself what it's like to partner with WebFX!
Ready to get started with native advertising?
Native advertising can have great benefits for your business. Why not find out how WebFX can help you experience those benefits? Contact us online or call 888-601-5359 to speak with a strategist. We look forward to hearing from you!