10 minute read

Trevin serves as the VP of Marketing at WebFX. He has worked on over 450 marketing campaigns and has been building websites for over 25 years. His work has been featured by Search Engine Land, USA Today, Fast Company and Inc.

What is influencer marketing?
Influencer marketing is a powerful strategy where brands collaborate with popular individuals, known as influencers, to promote their products or services to a wider audience, resulting in increased brand awareness and potential customer engagement.
Word of mouth is arguably the oldest form of advertising. In its most basic sense, all it really refers to is customers telling other people about businesses, products, and services – both in positive and negative ways.
We've come a long way in marketing, and are no longer simply telling consumers about products. But does that mean that word of mouth should be disregarded as an advertising tactic?
Definitely not. With the ever-growing popularity of social media, consumers have the ability to share their opinions on brands and products with very little effort.
And if you go about it wisely, your business could harness this power and use social media influencer marketing to share information in a way that is seen as trustworthy by potential customers.
What is influencer marketing?
Influencer marketing essentially means asking people whose opinions are trusted and valued by other consumers to share your message.
But to fully understand why it is a valuable marketing strategy, it is important to recognize the impact of word of mouth, and why it is particularly effective from certain people.
Word of mouth advertising
Consumers value opinions that are expressed directly to them by people over advertising messages delivered by companies.
According to a study by McKinsey, this value is so strong that word of mouth is the primary factor behind 20 to 50 percent of all purchasing decisions.
This is true across all industries, but the influence of other consumers is greatest when:
consumers are buying a product for the first time, and
when they are considering an expensive product
The same study also showed that consumer-to-consumer word of mouth generates more than twice the sales of paid advertising, even when it is marketing-induced.
This means targeting smaller numbers of consumers can create a more effective advertising strategy, as long as those consumers pass along information about your company.
When you think about it, all of this makes perfect sense. Marketers can spend millions of dollars on ad campaigns, but will never attain the same level of consumer trust as other consumers.
People see through blatant marketing and know that ultimately, most companies' main goal is to make money.
Harnessing the power of influential consumers
The best way for brands to gain consumer trust is through "influential" consumers. In the same McKinsey study, researchers determined that 8-10% of consumers are "influential," meaning that they have a far reach and are viewed by other consumers as credible and trustworthy.
Their assessments of products and brands have four times more impact on consumer purchasing decisions than other consumers.
According to KISSmetrics, influencers' content that is reposted on brands' social media outperforms the brands' own content by an average of 10 times.
So now that you know what is social media influencer marketing, reaching out to these people is clearly a good investment of your time and money.
But who are they? Contrary to what you might think, the influence of an individual is not simply determined by their prominence. Although celebrities are popular spokespeople – and certainly get a lot of attention – they are not ideal for influencer marketing.
Consumers trust recommendations from people they can relate to, and wealthy television stars and famous athletes do not fall into that category.
Instead, some of the people with the most influence consumer purchasing habits today have a primarily online presence. This is especially true of bloggers, whose readers look to them as knowledgeable figures on their specific topics and authentic sources of information.
The parenting blog Thrifty Nifty Mommy is a great example of this.
It is run and written by a group of parents that use their reach and credibility to help other parents make informed purchasing decisions.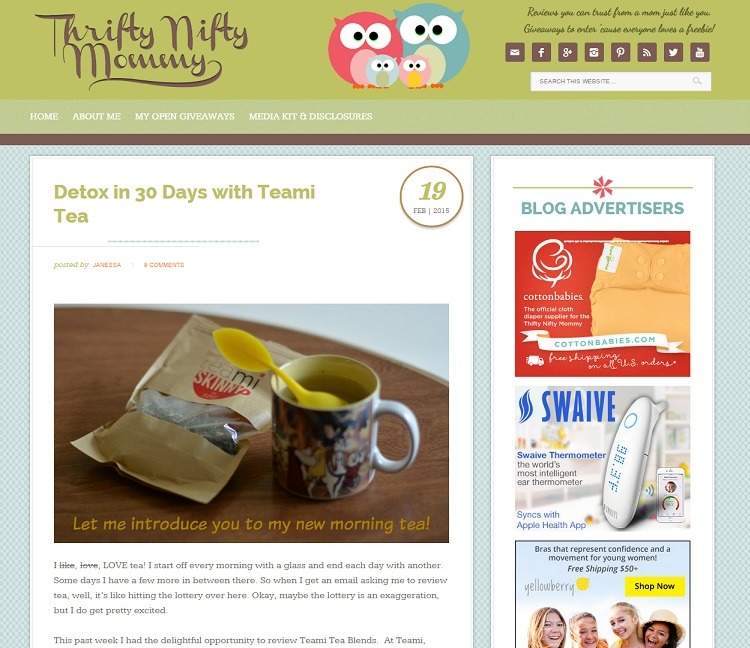 In this post, the writer reviews a brand of tea. Although it is not directly related to parenting, readers who are familiar with this writer know that she often drinks tea and are likely to see her as a reliable source of information on the subject.
She makes it perfectly clear that the company sent her a free sample of their product, and writes the review in a candid manner.
This is an effective way for the brand to generate awareness, and also provides them with an honest opinion that consumers will likely trust.
Influencers on Social Media
Aside from bloggers, social media users with large followings are arguably some of the most influential people today in the realm of influencer social media marketing. For almost every imaginable subject or interest, there are a few users who others look to as experts.
These people have thousands – sometimes even millions – of followers, but are still viewed as relatable.
Instagram
The rise of influencer marketing on social media has truly transformed the way people gain prominence on platforms like Instagram.
Users who post food, photography, and fashion-related material do particularly well, but almost anyone can get fame on the platform as long as their photos are interesting.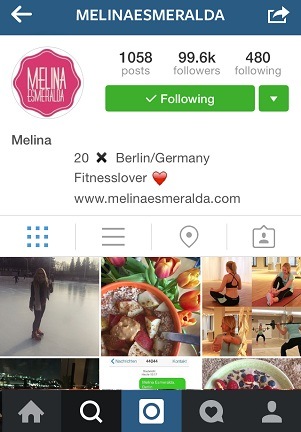 One example of this is German fitness enthusiast Melina Esmeralda. She started her account in 2012 as a way to track her weight loss, and slowly gained a following of others interested in fitness.
Now she has almost 100,000 followers.
She posts photos of herself, her food, and her workouts on a daily basis. She receives free products from workout clothing and supplement brands in exchange for photos of their products on her account.
The most notable of these is FitnessGuru. The supplement brand frequently sends its One Whey powder to influential fitness Instagram users, which allows them to reach potential customers.
There are now thousands of photos of their product on the platform, and the majority of them are posted by users with thousands of followers who respect their opinions.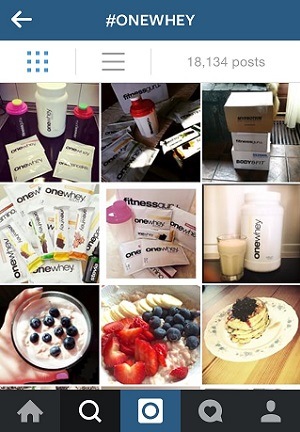 If you want to partner with an Instagram influencer, read more on how to find Instagram influencers.
YouTube
Influencer marketing works very similarly on YouTube, and one strategy that has gained popularity is social media influencer marketing.
There are many users who have built huge subscriber lists by regularly posting funny or informative videos, and one who has been particularly successful is Michelle Phan.
She has been posting makeup and beauty tutorial videos on YouTube since 2007, and has a following of 7.5 million viewers.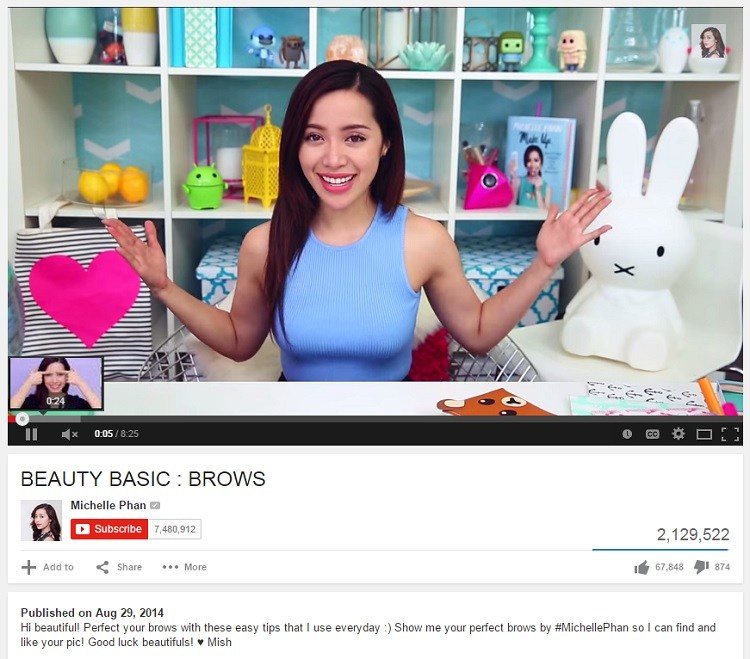 In this video, she shows her viewers how to apply eyebrow makeup. Considering that it has well over 2 million views, it makes sense that beauty brands regularly send her free samples to try.
Pinterest
Not many companies have ventured into working with influential Pinterest users, but that doesn't mean that it can't work. Influencer marketing on the platform works much like Instagram and YouTube.
However, it's important to note that the vast majority of Pinterest's content is food and DIY, so products in these categories have a much better chance of success.
One of the first brands to recognize the potential of influencer social media marketing on Pinterest was Ritz.
When they released their Fresh Stacks Crackers, they recruited popular pinners to create snack recipes with them. Then they pinned the recipes on their own "Fresh Stacks" board.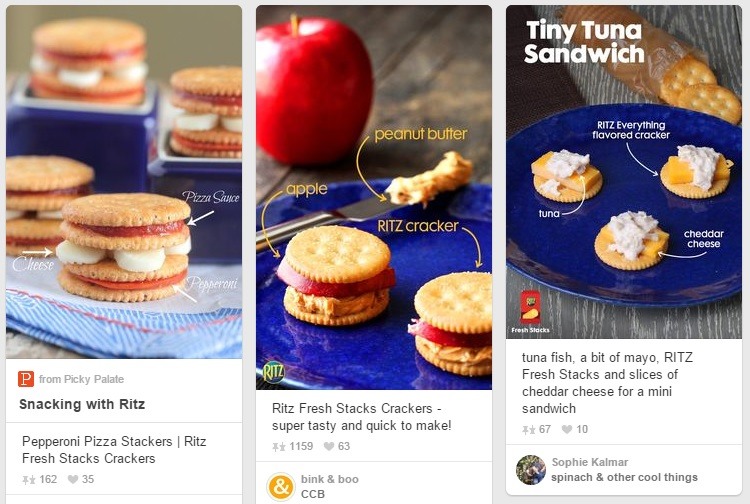 Using Influencer Marketing for Your Brand
So how can you connect with influential consumers and get them to promote your products or services? The first step is to identify influential people who are right for your brand.
Choose a platform
First, start by choosing what platform's influencers you want to work with.
This will depend on your product, but you will have a much easier time determining who to reach out to once you limit yourself to bloggers, Instagram users, and so on.
Identify users
Once you've chosen a platform, look for users who have large followings and post material related to your products. Search for hashtags related to your industry, and do a Google search for lists of popular users that are similar to your target audience.
Look for users who already talk about products or brands similar to yours on their account, and if you can find someone who has specifically referenced your company in the past, you should definitely consider contacting them.
Keep in mind that you want to find users who would realistically discuss your product even if you had not specifically asked them to.
Your brand should seem like a natural partner for them. This is not to say that you should ask influencers to hide the fact that you compensated them in some way, which would ruin their followers' trust and defeat the purpose entirely, but that you should only contact users to whom your company is relevant.
For example, if you contact an Instagram user with a popular fashion account to promote your new line of sunglasses, you're on the right track.
If you contact a food blogger with the same idea, probably not.
Relationship with followers
When considering reaching out to a user regarding your company, it's crucial to delve into their approach to influencer marketing on social media. Before you initiate any communication, take a moment to assess how they engage with their followers.
Influence is not just determined by follower count, but by relationships. This is arguably the most important characteristic of an influencer.
Do they respond to their followers' comments?
Do they take their suggestions for posts or products? Users who interact with their followers and respond to questions and comments come across as more down to earth, and build real relationships with those who look up to them.
This is much more effective for driving action that simply having high follower counts.
Users with many followers can raise awareness of your brand, but without the element of trust, those followers are not nearly as likely to make purchases.
Contacting influencers
Now that you've identified the right people to spread information about your product, you can contact them about sharing it with their followers.
Be up front about what exactly it is that you are asking them to do, and be willing to discuss compensation. Many bloggers and social media users will be happy to review your product or post photos in exchange for free samples.
If not, be careful with monetary compensation.
You do not want to bribe influencers into endorsing your product, and you definitely don't want them to post dishonest opinions.
Give the influencer control
Although you may be afraid to let someone promote your product free of guidelines or restrictions, let the influencers decide how they want to present your material. They know their audiences, and they know what their followers like. Flawless images and well-crafted language are great for traditional advertising, but do not have an authentic feel.
Let Instagram users post photos taken on their iPhones instead of professional cameras, and let bloggers preface your product reviews with a personal stories from their days.
Essentially, you want to let them be as open, honest, and human as possible.
These are the characteristics that make word of mouth so powerful, and the voice of the consumer should not be underestimated. I hope this has helped you learn more about what influencer marketing is, how to use it, and the best practices you should follow.
Trevin serves as the VP of Marketing at WebFX. He has worked on over 450 marketing campaigns and has been building websites for over 25 years. His work has been featured by Search Engine Land, USA Today, Fast Company and Inc.

WebFX is a full-service marketing agency with 1000+ client reviews and a 4.9-star rating on Clutch! Find out how our expert team and revenue-accelerating tech can drive results for you! Learn more
Try our free Marketing Calculator
Craft a tailored online marketing strategy! Utilize our free Internet marketing calculator for a custom plan based on your location, reach, timeframe, and budget.
Plan Your Marketing Budget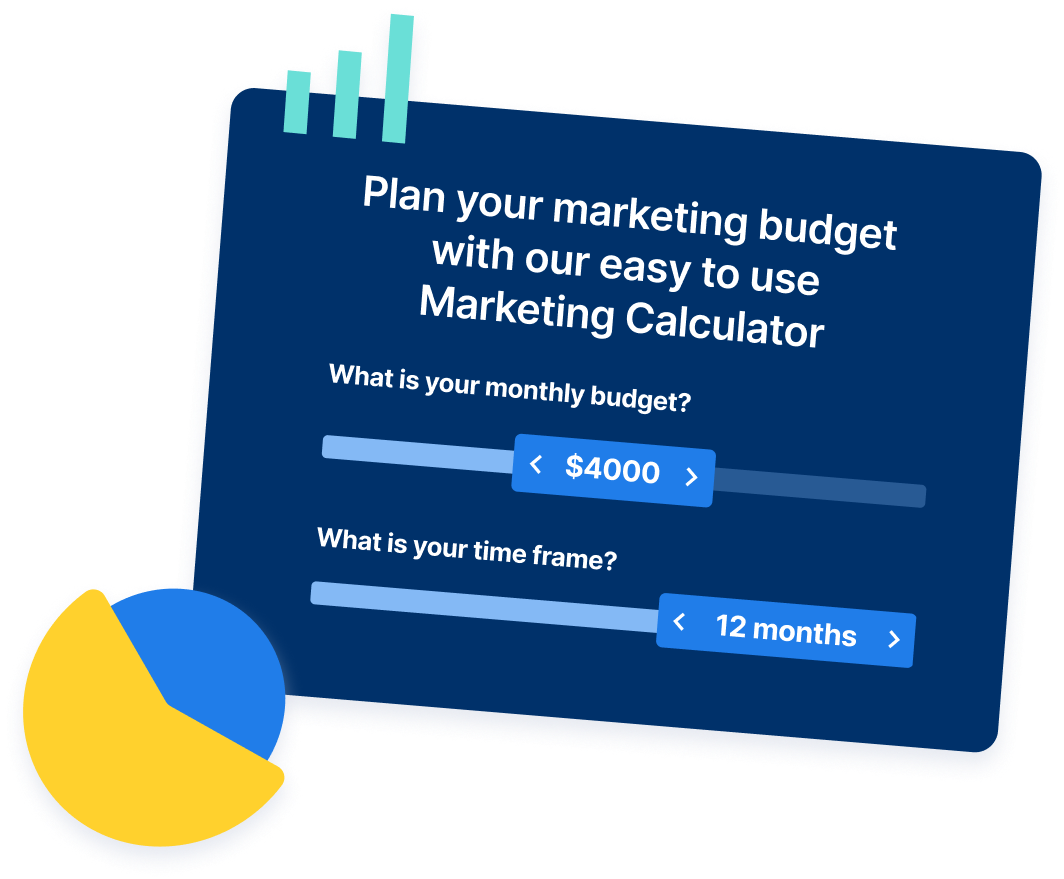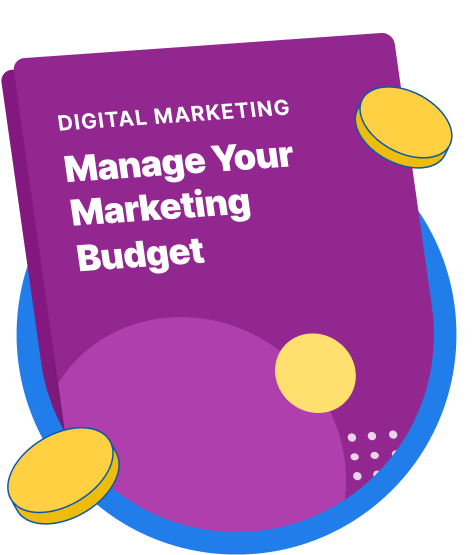 Maximize Your Marketing ROI
Claim your free eBook packed with proven strategies to boost your marketing efforts.
Get the Guide
Try our free Marketing Calculator
Craft a tailored online marketing strategy! Utilize our free Internet marketing calculator for a custom plan based on your location, reach, timeframe, and budget.
Plan Your Marketing Budget