How to Check Domain Authority With the Best Tools
As you start to optimize your site for search engine optimization (SEO), you'll come across terms related to SEO. One of the most common words you'll hear is Domain Authority (DA). So, what is Domain Authority, and how can you check your Domain Authority?
On this page, we'll discuss what Domain Authority is, how to check it, and what tools you can use. Plus, you'll find four tips for improving your Domain Authority. If you want professional help improving your Domain Authority, contact us online to speak with a strategist.
WebFX is home to a whole team of domain authority experts
WHAT ARE YOU WAITING FOR?! CONTACT US TODAY!
What is Domain Authority?
Domain Authority is a search engine ranking score ranging from 1 to 100 that provides insight into the likelihood of a site ranking for keywords. Your Domain Authority reveals your website's SEO strength and can predict how well your website will rank in search results.
Your Domain Authority number comes from a variety of factors.
Moz, the company that created Domain Authority, determines your ranking from a few factors:
Linking root domains
Total number of links
And more
They take all the information from these sources to generate your domain score. A higher score generally equals a better chance at ranking. You can compare your score to competitor websites to see how they rank.
Your Domain Authority is not an official ranking factor.
Google does not use this metric to determine your ranking, but this metric can help you predict how you'll rank in search results compared to competitors.
How to check Domain Authority
Once you learn about Domain Authority, you'll want to check your Domain Authority score. To check your domain score, you can use any number of tools. Let's take a look at three favorite tools for checking your website's DA.
1. MozBar
Price: Free for MozBar, $99+ for MozBar Premium (included in all paid packages)
Since Moz is the company that created Domain Authority, many people rely on MozBar to help them find out their domain score. This tool highlights the Domain Authority of any site.
With MozBar, you can see your domain and Page Authority (PA), another score developed by Moz that predicts the likelihood of a specific page ranking. MozBar helps you see how your pages rank and how your domain ranks against your competition.
When you look at your page and domain score, you can see how these scores correlate with your rankings in search results. You may notice certain types of pages garner more engagement than others.
This data can help you create fresh content that aligns with past pages your audience liked.
MozBar uses machine learning algorithms. These algorithms can adjust and re-calibrate your domain score based on recent link activity. It helps you get the most up-to-date information about your DA.
2. Ahrefs
Price: 7-day trial for $7, packages vary from $99-$999 per month
Ahrefs is another great option for checking your site's Domain Authority.
While Ahrefs doesn't use "Domain Authority" and "Page Authority," it does measure "domain rating" and "URL rating." The names are different, but they serve the same purpose.
When you enter your domain into Ahrefs, you will see important information like linking websites and backlinks. Ahrefs will also show you how many of those links are dofollow links, which are valuable.
We'll talk about dofollow links more a little later.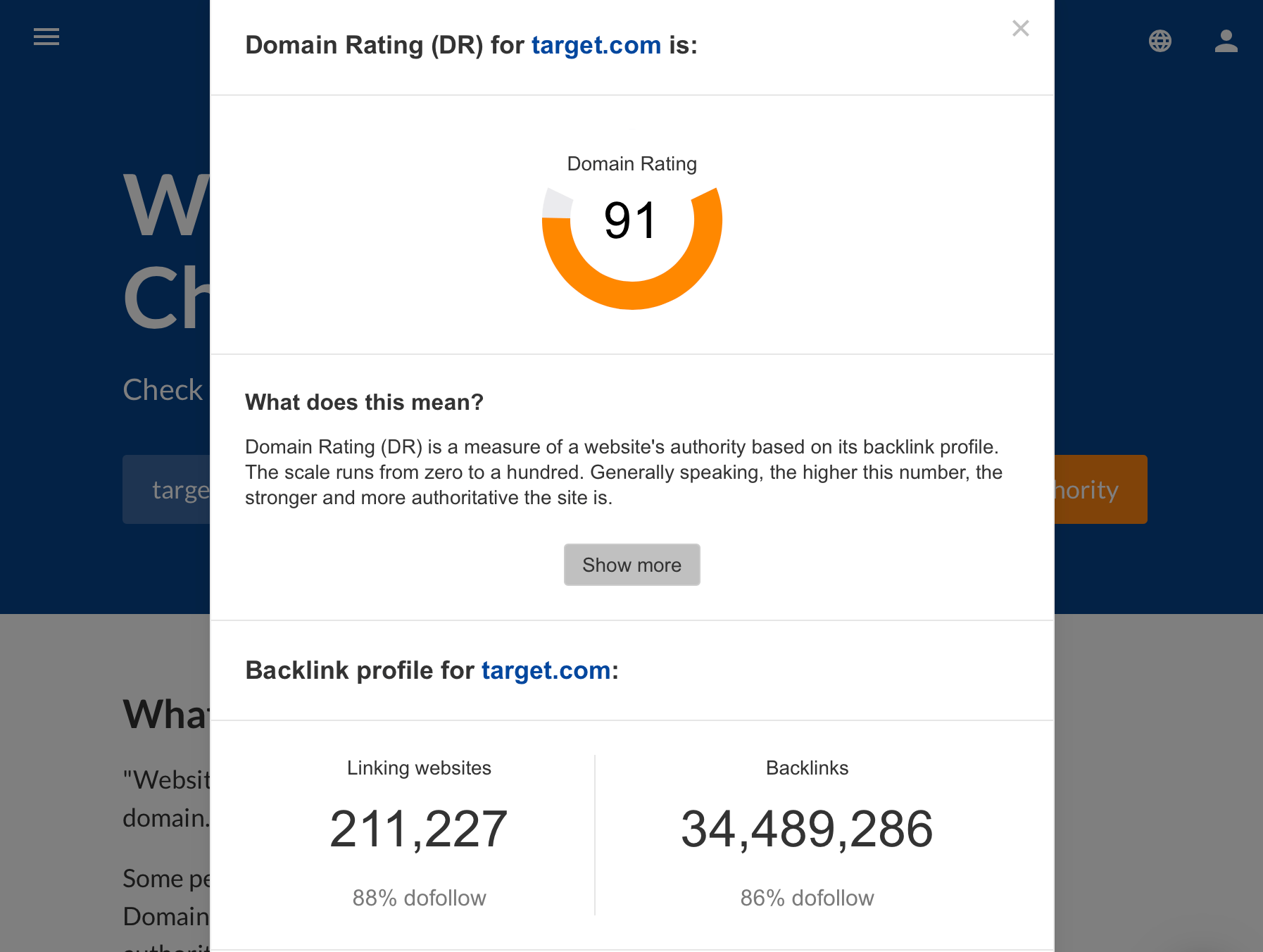 Ahrefs provides you with an abundance of information about who's linking to your site, their Domain Authority, and more.
It's a great tool to use to check Domain Authority.
3. Majestic
Price: $49 – $399 per month
If you want to know how to check Domain Authority, Majestic can help.
This tool lets you see how your domain performs and view the backlinks to your site.
Majestic has a unique offering for users because it has two index options:
Fresh: The fresh option provides you with data on backlinks multiple times a day. This metric is continuously refreshing to provide your company with the most updated domain score.
Historic: The historic option allows you to look at older data. You can look at the URLs Majestic has crawled within the last five years.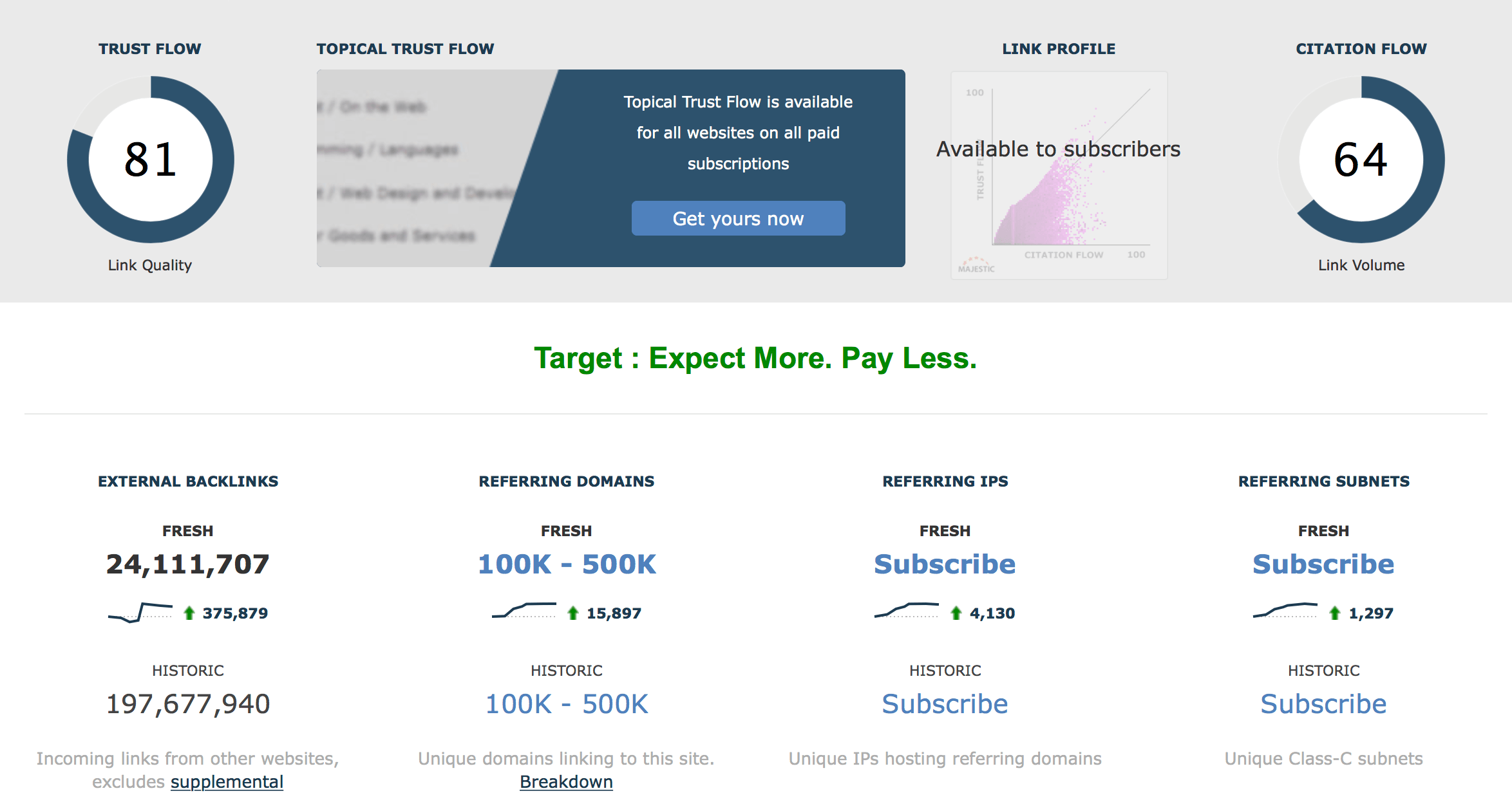 These two options allow marketers to get a full picture of their domain and how it's performing.
Majestic focuses on the quality and quantity of inbound links. When you see the quality of your links, as well as the number of links, you'll have a better idea of where you need to improve.
You can also analyze historical backlink trends. This feature allows you to see where you may have lost links. You can also target lost competitor links, like due to a 404 error, and get those websites to link to your site instead.
It provides you with the opportunity to gain those links back and improve your domain score.
Majestic is an excellent tool for helping you take action with your domain score. Not only can you check Domain Authority, but you can also gain actionable insights that help you improve your Domain Authority.
What's a good Domain Authority score?
As you learn more about Domain Authority, you'll probably start wondering about the ideal Domain Authority score. Truthfully, no set score will guarantee results. A "good" Domain Authority ranking depends on your competition and keyword targeting.
Ideally, you want to have a higher Domain Authority than your competitors.
Let's say you're looking at five competitor domain scores:
Company A: 45
Company B: 45
Company C: 50
Company D: 52
Company E: 49
Based on this example, your company would want a Domain Authority higher than Company D (52). A domain score of 55 would help you stand out from your competition. It's high enough to put you above your competition but also keeps you in the same bracket as your competitors.
Focus on your competitors' scores and try to beat them when building your Domain Authority.
You also want to compare your business with similar companies.
If you're a mom-and-pop hardware store, you wouldn't compare yourself to Lowes or Home Depot. Instead, your competition is other small hardware stores or retailers that sell similar products.
Use DA as a comparative metric versus a concrete score for your success.
How does Domain Authority get calculated?
Domain Authority ranges from one to one hundred. You want to have a higher domain ranking. When you have a higher DA, you have a better chance of ranking near the top of search results.
Domain Authority gets calculated from over 40 factors, including:
Linking root domains
Total number of links
MozTrust
All these factors get added up to create your Domain Authority score.
It's important to note that it's easier to improve your score when you're at a lower tier than a higher one. You can move your score from 30 to 40 easier than from 80 to 90. Keep this in mind as you work to improve your Domain Authority.
Typically, bigger and more established businesses appear at the top of the Domain Authority scale. They have more links pointing to their website, which has improved their Domain Authority score over time.
Small businesses or newer businesses, on the other hand, tend to have a lower domain score.
They don't have as many links leading to their site due to being new or having limited outreach. If a small business doesn't produce content, it will lead to a lower domain score, too, even if they've been in business for years.
Your link health also plays a vital role in calculating your score. It's better to have fewer, high-quality links than multiple low-quality links.
Why does Domain Authority matter?
One of the most significant benefits of Domain Authority score is it supports and improves your SEO campaign. When you know your Domain Authority score, you can use it to earn more from your SEO strategy.
While it's not a direct correlation, domain score indicates your likelihood of ranking in the search results. When you have a higher Domain Authority than your competitors, you're more likely to rank higher and get more traffic, leads, and sales for your business.
Analyzing your Domain Authority allows you to improve your SEO strategy too.
Through looking at a history of your pages' performance, you will see which content pages perform better for your website.
Not only does this help you create better content for your audience, but you also improve your DA by creating pages that garner more engagement.
If you see that your Domain Authority score is lower than competitors, optimize your SEO strategy to improve it.
We'll dive into tactics you can use later, but generally, your domain score helps you learn how to create better content pages to drive more traffic and determine what content performs best.
Additionally, Domain Authority helps you determine potential partnerships with other companies. If you're interested in posting your content on an industry site, you can investigate their Domain Authority score and see if it's a worthwhile partnership.
Time to Level Up Your Sales
Our long list of services helps you grow every aspect of your business with marketing strategies that are proven to increase bottom-line metrics like revenue and conversions.
In the past 5 years, we've managed more than 12.9 MILLION transactions across our client base.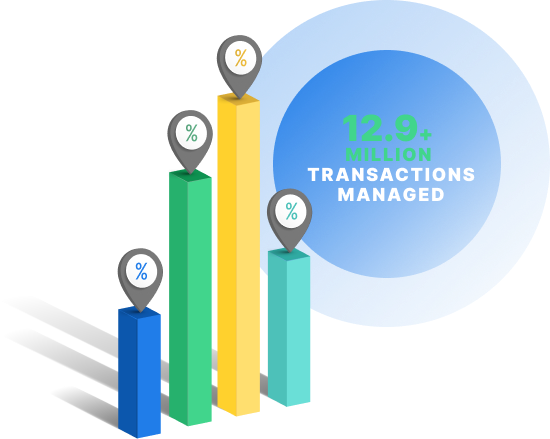 4 tips for improving your Domain Authority ranking
Now that you know more about Domain Authority and how to check it, let's talk about how you can improve your domain ranking. If you aren't happy with the DA you see, check out these four tips to improve your Domain Authority.
1. Audit your profile
Get started improving your Domain Authority by auditing your profile. Conducting an audit reveals the full scope of your campaign and how your website performs.
When you audit your campaign, you'll want to look at all your website's backlinks and see who links to you. Look at your link profile health too and see how often people link to your site.
Additionally, you'll want to keep an eye out for two types of bad links pointing to your site:
Low-authority sites: If you have an abundance of low-quality, spammy links to your website, it can end up hurting your Domain Authority and your ranking in search results.
Broken backlinks: If you moved pages around and changed URLs, you may have pages that still link to the old URLs. This linking can hurt your Domain Authority because it directs people to 404 error pages.
By auditing your current profile, you'll learn who's linking to your site, how they rank, and where you need to clean up your backlinks to improve your score.
2. Identify your close competition
Many companies make the mistake of comparing themselves to companies outside their core market. While big companies like Amazon, Walmart, and Target may share the same products as you, they aren't your direct competitor.
These larger companies also feature much higher Domain Authority scores, which can make it frustrating if you're comparing yourself to them.
Instead, focus on your immediate and similar competitors. Find competitors by searching for different keywords that your site ranks for on Google. Focus on keywords with three to four words to avoid generating results from much larger competitors.
For example, a floral shop may search for keywords like "wedding flower arrangements" or "best wedding florists," to see who else has similar content. Look at companies that consistently rank for keywords that you also rank for or want to rank for on your site.
The businesses that consistently appear are your online competitors. Use the above Domain Authority tools to see their domain score. This process helps you focus on the right competitors and see how their domains rank.
3. Create great content
Content creation is crucial to your Domain Authority ranking. To earn backlinks, you need to create linkable pages. Content is an easy way for you to develop linkable pages that authority sites can link to on their pages.
Content comes in numerous forms. You can create:
Ebooks
Podcasts
Guides
And more
You'll want to write thorough and informative content. Your content should appeal to your audience and drive them to engage with your page. When you have great content, companies are more likely to link to it.
When companies link to your content, you want them to be dofollow links. Dofollow links are links that search engines can crawl and can count towards your Domain Authority and page ranking.
Most links are dofollow links, but occasionally a company will manually change them to nofollow links, or the website settings render them as nofollow links. Nofollow links don't help your Domain Authority because search engines won't follow them.
Overall, a healthy content plan will give you the foundation for improving your Domain Authority. You'll help your business earn more quality backlinks that help you get a better DA.
4. Promote your pages
If you want people to link to your pages and obtain backlinks, you need to promote your pages. You don't want to sit around and hope that companies will find you in search results. Your company must be your advocate and promote your content to earn backlinks.
You can promote your content by:
By sharing your content, you'll help your business earn more backlinks.
It's a great strategy to help improve your Domain Authority.
93% of WebFX customers are extremely satisfied with their digital marketing results.
"Working with WebFX, everything is very organized and strategic. We're only a year into our partnership, and our expectations have definitely been met."
View More Client Testimonials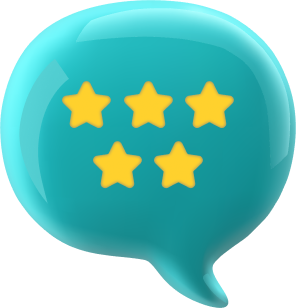 Start improving your Domain Authority score today
Your Domain Authority ranking serves as a valuable indicator of how you'll rank in search results. If you want to help your business rank better in search results, improve your domain ranking to increase your chances of ranking better.
Improving your Domain Authority score can be confusing and complicated, but that's why our team of more than 500 experts is here to help. With over two decades of experience, we know how to produce and promote content that helps you earn more valuable backlinks.
If you want to learn more about how we can help you improve your Domain Authority, contact us online or call us today at 888-601-5359 to speak with a strategist about our SEO services that help increase your DA.
How Is Your Website's SEO?
Use our free tool to get your score calculated in under 60 seconds.