How to Use Your Company Blog for Content Marketing
A decade ago, a website with contact information and a few photos was enough of an online presence for the average business. That's all consumers expected, and there was no real reason to go above and beyond.
Today, that's no longer the case. A website with little to no substantial content doesn't offer anything to visitors, and it also means you miss out on a lot of opportunities for attracting new clients. Most businesses are now aware of this, and many have made content marketing an integral part of their online strategies.
If your company has recently started using content marketing, you probably know that a blog is a great place to start. Unfortunately, it's not quite as simple as typing up a few hundred words and hitting "Publish."
WebFX knows what it takes to create worthwhile content that people actively seek out. You can contact us online or call 888-601-5359 today to speak with one of our experts and receive your free evaluation!
Here are the 4 steps you should follow to make sure that your company's blog is set up for content marketing success:
1. Launch your blog
If your company doesn't have a blog up and running, this is an obvious first step. That being said, it's worth spending the time to set it up with an SEO-friendly URL and choose a content management system (CMS) that you are comfortable working with.
As a standard rule, it's easiest to house your blog in a subfolder of your site simply called "blog." That way, the full URL of your blog's directory will be "www.yourcompany.com/blog." This will make it easy for visitors to remember and also keep your URLs short.
From there, you'll just need to install the CMS of your choice and create user accounts for anyone who will work on it. For more detailed instructions, check out this post for a step-by-step walkthrough.
2. Determine where your blog fits in your content marketing strategy
You can use your company's blog for many different purposes, from delivering company news to sharing your opinions on the latest trends and events in your industry. But if you want to use it for content marketing, you need to determine exactly how it fits into your existing strategy.
If you don't have a content marketing strategy yet, now is the time to create one. Sit down with your marketing team and figure out what it is you want to accomplish with your site content, whether it's earning more traffic, conversions, brand awareness, or a combination of them all.
Once you've done this, you'll have a much clearer picture of the kinds of content you should create for your company blog. Ideally, this should involve several different types of content that help move your leads through the sales funnel.
3. Research keywords
Now that you have a blog and goals in place, you'll need to determine the topics that will help you reach those goals. And while it's sometimes fun to go out on a limb and write about topics just because you have a personal interest, the most effective blog posts for content marketing are those that are founded in research.
This means that before you start writing (or even make your calendar), you'll need to research keywords. If you have experience researching keywords for your SEO strategy, the process is very similar for content marketing. But as you find keywords, you'll want to break them down into different categories.
The types of keywords (and number of categories) you have will depend on your strategy, but basically, they should all serve visitors at different points in the sales funnel. Keywords relating to general information, for example, require informational posts, while keywords that show an intent to purchase require detailed contact information.
For example, let's say you're creating a blog for your automotive repair business. The phrase "how to change a tire" would warrant a post with step-by-step instructions, while the phrase "good mechanics in Harrisburg" would warrant a post about your services and quick links to contact info.
Mix up your calendar with these different types of keywords, and provide the information that searchers want. And of course, as you write your posts, don't forget to optimize them for their chosen keywords.
4. Add relevant links
Although the copy in your posts is the most important element, there's another one that's a close second: Links. Not just any links, though—links that will guide your readers to the next logical step in converting.
If you have experience with SEO, you already know the importance of getting links from reputable sites. But when it comes to creating a blog for content marketing purposes, creating a strong internal linking structure is just as essential.
If a visitor finds your site through organic search, they'll skim through the content to find the answers they want. Then, in many cases, they'll return to the search results or simply close their browser—unless you give them a reason to stay.
If a visitor doesn't see something interesting right off the bat, they probably won't take the time to click through your navigation to find out what you have on your site. Providing links throughout (and especially at the end) of your posts increases the chance that they'll see something that catches their eye.
Partner with a team of ecommerce masters!
WebFX campaigns have delivered more than 12,936,451 ecommerce transactions in the last 5 years
Read the Case Studies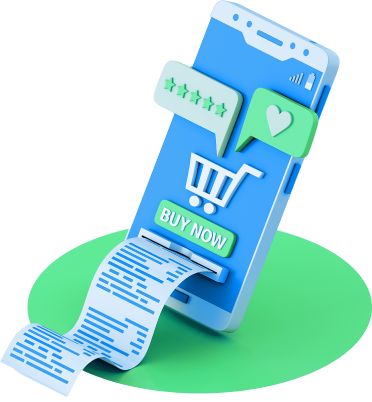 Want to improve your company's content marketing strategy?
Developing an effective content marketing strategy can be a challenging task, but at WebFX, we have years of experience doing just that. Contact us today and learn how our Internet marketing experts can help you use your blog to attract leads and generate revenue for your company.